Lisa Alderson has now been involved in starting or founding at least seven companies already. Her latest venture is using technology to drive innovation in healthcare to improve access, service delivery, and pricing.
During our interview on the DealMakers podcast, Lisa shared her early curiosities which led her into entrepreneurship, her adventures of starting, scaling and taking businesses full cycle, successfully raising capital during the dot com bust and COVID-19, the importance of storytelling and the two keys to success as a new founder.
Listen to the full podcast episode and review the transcript here.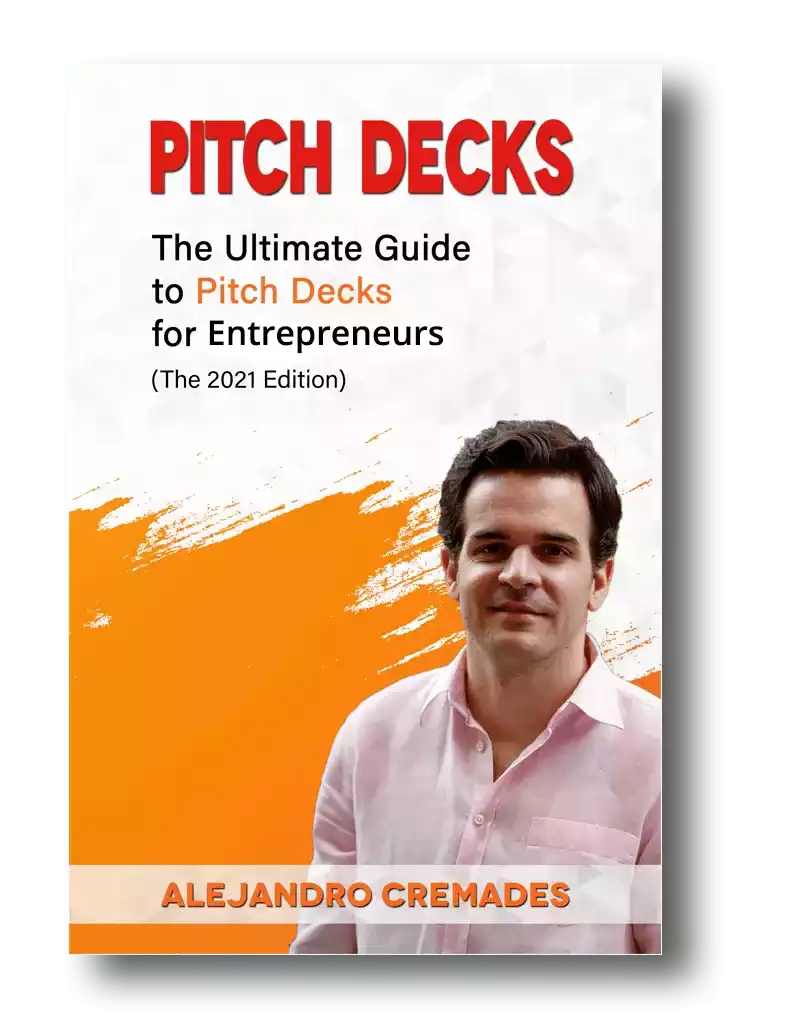 *FREE DOWNLOAD*
The Ultimate Guide To Pitch Decks
Here is the content that we will cover in this post. Let's get started.
A Passion For Travel, Entrepreneurship & The Human Story
Born in Minnesota and growing up in Colorado, Alderson enjoyed both the authenticity of the Midwest and the outdoor adventures of the mountains.
She credits her parents for her adventurous spirit, including the experience of just up and moving to Colorado after falling in love with it on a family vacation.
Her father was also an entrepreneur, and it quickly showed up in her own DNA. By the time she was 19 years old, Lisa was already launching companies of her own.
Even before that she was out there working and developing her art of storytelling. At just 16 years old she was working a teleprompter and operating the camera for the local cable station's evening news.
She told our audience that these skills certainly became valuable in business for:
Recruiting and hiring the best talent
Sharing the mission and vision of the company
Building company culture
When Alderson went to Colorado State University to study journalism, she ended up creating a campus TV station run by students. She helped get it funded, and grew it to 100 student volunteers, and becoming one of the top programs of its type in the country.
Spending two years in Honduras working on television and for the US Embassy, Lisa says she developed an even deeper passion for helping others. She was specifically struck by the poverty there and children dying from preventable diseases.
She realized that she had the power to execute on an idea and build something. Yet, she also felt that she could benefit from more formal training in business. Lisa got into Harvard Business School and then went to work for what she considered one of the leaders in business at the time, Disney, and their ESPN and ABC News assets.
Raising Money In Challenging Times
Lisa Alderson has experienced raising money in flush times like the run-up to the dotcom bust and after the crash of 2008. She has also managed to raise capital for her companies in some of the most challenging and lean times. Like right after the dotcom bubble and just recently in the midst of the COVID-19 mess.
It seems that if you know how to convey the right story, have a great idea, and can show how your venture and the investors will benefit from the convergence of trends, you can raise funding, no matter what is happening out there.
In turn, one of her investors, Kleiner Perkins, introduced her to an opportunity to join one of their early-stage portfolio companies, Genomic Health. They were at the forefront of creating novel molecular diagnostics at a time when the first human genome was being sequenced, back in 2000.
Taking A Venture Full Cycle 
Alderson then became one of the early members of the team at Invitae. She joined as the Chief Commercial Officer, overseeing the market launch and helping build market adoption through to taking the company public and driving revenue growth.
Invitae focused on genetic testing and increasing access to genetics. It aimed to be a one-stop-shop for everything about genetics.
They were successful, but there was still a gap. Lisa says "There are some complexities because in running and operating a lab, there are actually some regulatory barriers that prevent labs from practicing medicine. Part of that relates to self-referral issues."
So, the technology and backend were there, but to get that to impact physicians and patients on the frontlines was another step. They needed to know which patients would benefit, what tests to order, how to increase access to genomic specialists, and how to interpret the data in everyday clinical settings.
So, with Invitae's blessing Lisa Alderson, Dr. Randy Scott, and Dr. Robert Green cofounded her next venture Genome Medical.
What's Next In Medicine 
Genome Medical is a medical practice, providing national virtual telehealth services for all things genomics.
Using their services, patients are able to get more personalized care plans utilizing genetic insights, and their other physicians are better equipped to help them.
So far, Genome Medical has already raised $60M, including a $14M round in the middle of 2020.
Storytelling is everything which is something that Lisa was able to master. Being able to capture the essence of what you are doing in 15 to 20 slides is the key. For a winning deck, take a look at the pitch deck template created by Silicon Valley legend, Peter Thiel (see it here) where the most critical slides are highlighted.
Remember to unlock the pitch deck template that is being used by founders around the world to raise millions below.
Access The Pitch Deck Template
Your email address is 100% safe from spam!
Lisa also credits this with being perfectly positioned to help medical partners to transition to telehealth services in the middle of the pandemic while enabling patients to get the help they need when they can't or are afraid of going to get screenings and checkups.
They were part of the solution for one of their partners that was able to scale from just 15% of patient visits being virtual to 80% of visits being via telehealth in just one month.
Lisa also points out that cancer screenings like colonoscopies and mammograms are down 90% due to COVID-19. Colon cancer diagnoses are down 80%. Obviously, cancer didn't just disappear, it simply hasn't been detected at the same rate. Delaying these screenings limits the treatments for patients, and causes them more risks. Genome Medical provides a patient engagement and care navigation platform to identify the individuals at high risk for cancer and other hereditary conditions.  This can inform which patients really need those screenings and can lead to earlier diagnosis when cancer is most treatable.  Genome Medical now offers services in all 50 states, and services tens of thousands of patients each year.
Listen in to the full podcast episode to find out more, including:
The future of medicine
Why keeping up momentum is so important in a startup
Lisa's two keys to making it as an entrepreneur
SUBSCRIBE ON:
Facebook Comments