Since making the shift from law to entrepreneurship Constantinos Calios has raised tens of millions of dollars for his fast-growing European-based startup.
On the Dealmakers Show, Calios shared why he made the shift to startups, the marketing channel he has used to spur rapid growth for his company, and the rollercoaster ride of having to restructure your cofounders, team, and investors that entrepreneurs often have to go through.
Listen to the full podcast episode and review the transcript here.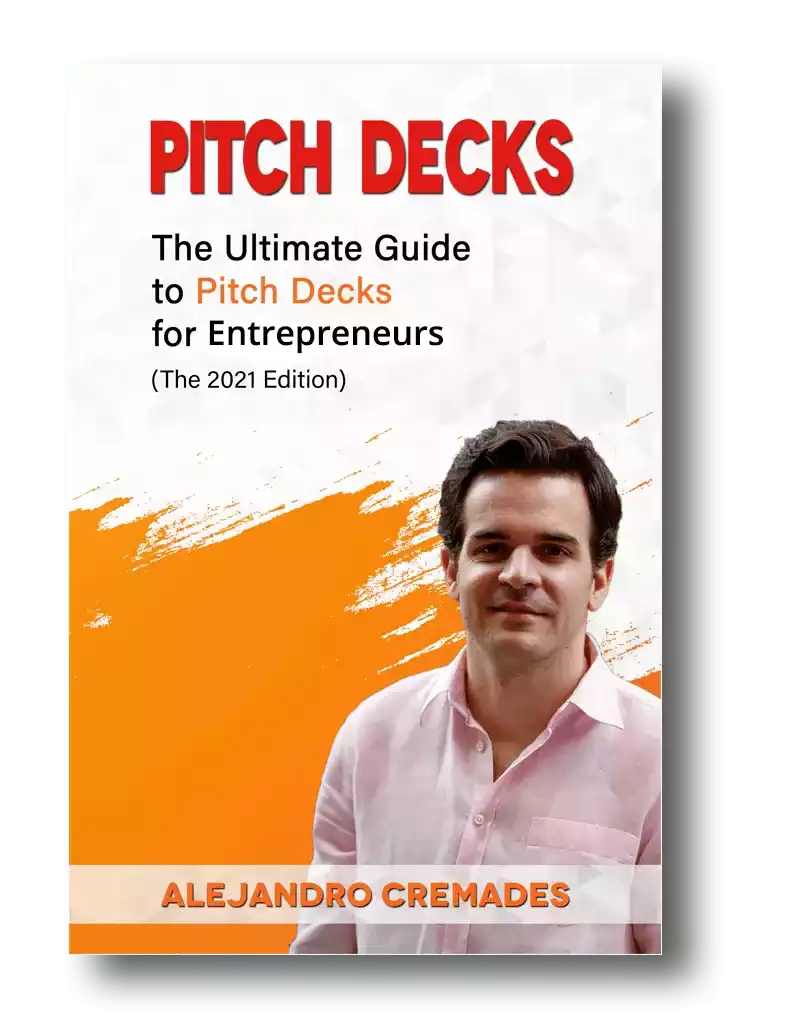 *FREE DOWNLOAD*
The Ultimate Guide To Pitch Decks
Here is the content that we will cover in this post. Let's get started.
Why Not Just Start?
Constantinos Calios' father was from Greece and met his mother after immigrating to Germany in the 50s. It was in Berlin where he grew up and now headquarters his business.
Calios dreamed of becoming a judge. He wanted to bring fairness to the courts. So, he dove into studying law. Despite this desire, he was soon turned off by the lengthy years of study and sitting in the library. It was a long path, and he craved being more creative.
Thinking back, he remembered how his father had run his own company. He liked the idea of being a leader, and the boss, or director of the show.
He began reading books on entrepreneurship and then decided that the only way to get beyond just theory was to just start doing things.
He started by researching. At the time, online shops were popping up, and consumers were becoming aware of the ability to use them. So, he looked at what products weren't available online yet and found the grocery space.
The next step was to find suppliers of products. He did that. Then he learned how to improve his website. Followed by finding a logistics company to facilitate the shipping.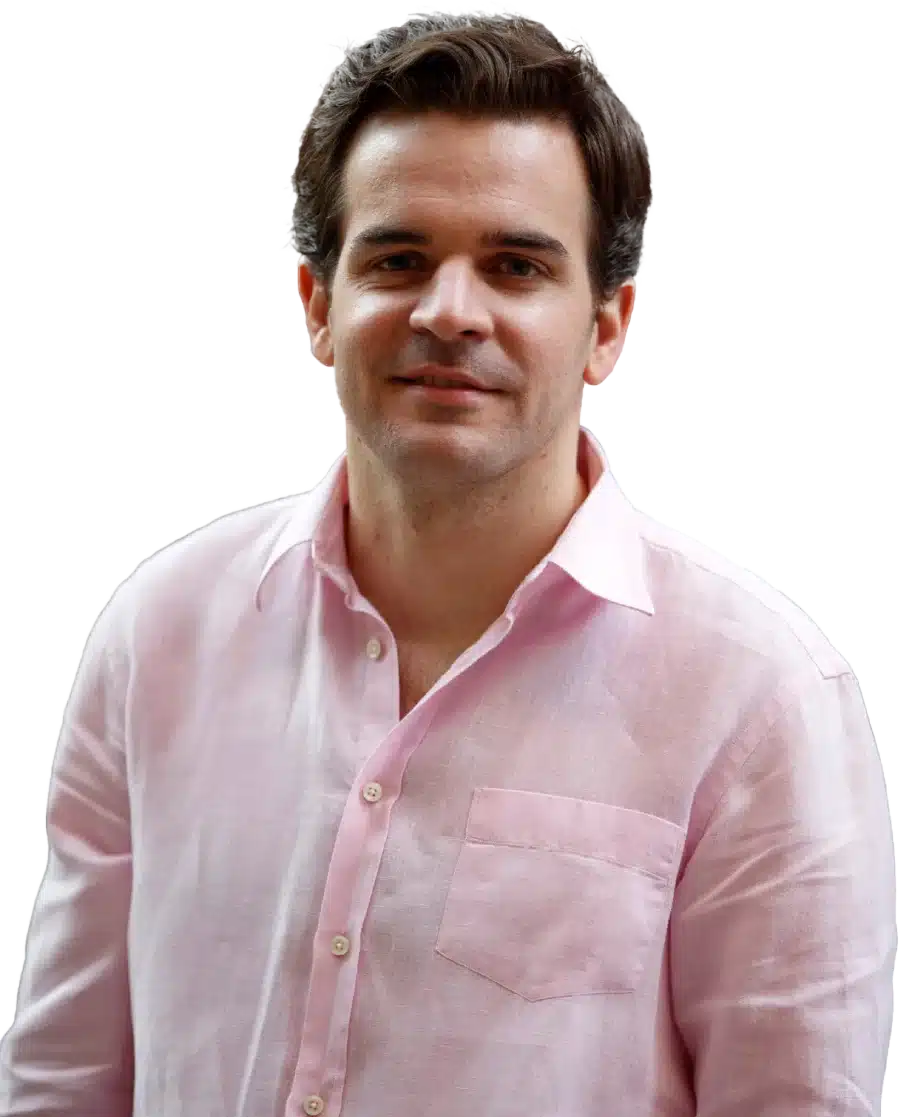 See How I Can Help You With Your Fundraising Efforts
Fundraising Process : get guidance from A to Z.
Materials : our team creates epic pitch decks and financial models
Investor Access : connect with the right investors for your business and close them
KoRo
Constantinos and his friend Robert took the leap together and launched their business, KoRo.
It's all about providing an online shopping experience for daily grocery needs. They sell in larger volumes than your normal miniture-sized retail packages. They do this by going directly to suppliers around the world. By cutting out the wholesalers they reduce costs and shorten their supply chain.
Today KoRo has its head office in Berlin. Their portfolio of products has already grown to 1,200, with the anticipation of having 2,000 in their store within the next 24 months.
Looking forward, Calios sees them not only being number one in Europe but globally as well.
What Happens When You Don't Have The Right People On Board
When you aren't very intentional about who you bring on board, and how you structure your company, problems are bound to arise.
One of the first ways this showed up for Constantinos was when his friend and cofounder decided he really didn't want to lead the company and wanted to leave.
That sparked a series of issues. Including their seed round investors wanting to get Robert out. Then heading to court to work everything out. Including who would get his shares.
Fortunately, Constantinos was able to find a new cofounder Piran to replace him, and who brought in the capital to invest.
Then as they grew so fast, they hired like crazy. All with no real system in place. If someone looked like a fit on paper, they just brought them in.
Their assumption was that others would be just as passionate and diligent as they were as founders. Of course, they were not.
Eliminating Bad Hires
One bad hire, in particular, became a virus in the company, made it a toxic environment, and ultimately meant losing their entire team.
They hit the books again to learn more about leadership and building a business, and bean putting a lot more thought into their hiring as they rebuilt the team.
They put in new processes, considered the fit people brought, and not just their resumes. They paid more attention to the vision and thought process of their applicants. As well as putting more emphasis on how they felt about these candidates, versus just hiring off paper qualifications.
COVID, and the online shopping spree it started meant they could use more money to grow the company. Together with their investor they decided to restructure the company.
They had to go out and run a new fundraising process to find new VCs that would help them buy out their majority investor and restructure the company.
Today, Constantinos' top advice when launching a business is to pay more attention to your feelings. Don't rationalize yourself into decisions that don't go with your gut. Trust your instincts. Especially when bringing others into your business.
Storytelling is everything which is something that Constantinos Calios was able to master. Being able to capture the essence of what you are doing in 15 to 20 slides is the key. For a winning deck, take a look at the pitch deck template created by Silicon Valley legend, Peter Thiel (see it here), where the most critical slides are highlighted.
Remember to unlock the pitch deck template that is being used by founders around the world to raise millions below.

Access The Pitch Deck Template
Your email address is 100% safe from spam!
Marketing For Rapid Growth
After trying the traditional marketing channels of Facebook and Google, Calios decided to do something different to grow the business.
He decided to try influencer marketing. They sent out access to influencers and asked them to show off their products on camera and give recommendations. It has clearly been working incredibly well for them.
Listen in to the full podcast episode to find out more, including:
Restructuring your team and cap table
What investors are looking for
How big and fast KoRo is growing today
SUBSCRIBE ON:
Facebook Comments