Trevor Koverko has raised tens of millions of dollars to accelerate the new securitized token space that could be worth trillions. 
During our interview on the DealMakers Podcast, Koverko talked about being forced to reinvent yourself and find a new mission and purpose in life. How to unlearn and then learn entrepreneurship, applying to startup accelerators and incubators, selling your first company in your 20s, raising non-dilutive capital, giving birth to dual unicorns, extremely costly typos, and of course, tokenization. 
Listen to the full podcast episode and review the the transcript here.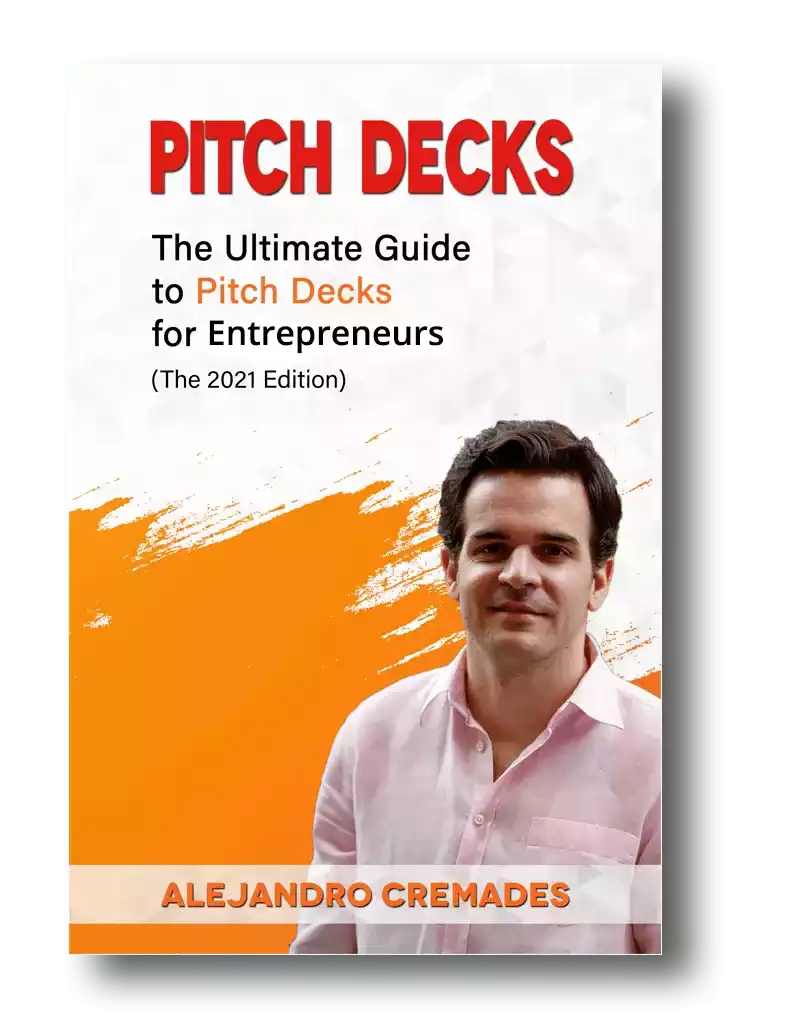 *FREE DOWNLOAD*
The Ultimate Guide To Pitch Decks
Here is the content that we will cover in this post. Let's get started.
Reinventing Yourself & Finding A Mission
Trevor Koverko was born and grew up in hockey crazed Toronto, Canada. His father was in finance, and many other family members were in law. While he says these careers might be opposites of entrepreneurship, they certainly seemed to have been influential in the business he is engaged in today. 
Trevor was passionate about hockey too. He loved the team comradery and competition, and made it through traveling the country to play with private clubs, all the way up to being drafted by the NHL. 
Of course, we can't control what life throws at us. Only how we react. 
Not long after being drafted into pro hockey he was in a car accident and encountered some serious injuries. Looking back now he considers these events that forced him to find a new mission to be a blessing in disguise. 
At the time he was sure what to do. Though he had long been inspired by entrepreneurs like Jeff Bezos and Steve Jobs. So, why not join a startup incubator program and start a business? 
He and a friend started applying to startup accelerators and got accepted to one in China. They packed up their bags and moved across the world to throw themselves into entrepreneurship. 
Later on he discovered Y Combinator, and all of the resources he could find online. 
Selling Your First Company In Your Early 20s
Trevor managed to take his first venture full cycle while still just in his early 20s. 
Inspired by the developer kit for Oculus Rift VR (pre-facebook), he grabbed a friend in the property development business and began creating experiences for luxury condo projects. This was virtual reality tours for higher end buyers who could benefit from seeing the potential end product before it was built. 
In less than 10 months they had a buyer for the company and a LOI. A deal they almost lost mid-process due to a typo. Someone misspelled the name of the company on the articles of incorporation and the buyer found it so offensive they wanted to call it off at the last minute. 
In addition to this lesson about the importance of checking your spelling when registering your company, he says he also learned how much of a difference it makes when you:
Stay lean

Land your first deals as fast as possible

Nail product-market fit right away

Have a real sense of urgency

Keep experimenting
With the money from that exit in pocket Trevor and his partner decided they wanted to experience being on the other side of the table. So, they started their own private equity fund. 
Their fund began acquiring cash flowing online businesses and began rolling up high yield and high margin companies using leveraged buyouts (LBOs). Then they brought their financial, software and operations expertise to make them even better.
Crypto, Blockchain & The Future Of Tokenization
Koverko says he still remembers buying his first bitcoin. It was back in 2012, for $20 on eBay. 
After grappling with the regulation and securities laws around securitization and crypto, they launched his most recent venture, Polymath. A startup that began with the mission of making it easy to launch new asset backed coins that could apply to just about everything from derivatives to bonds, stocks and real estate.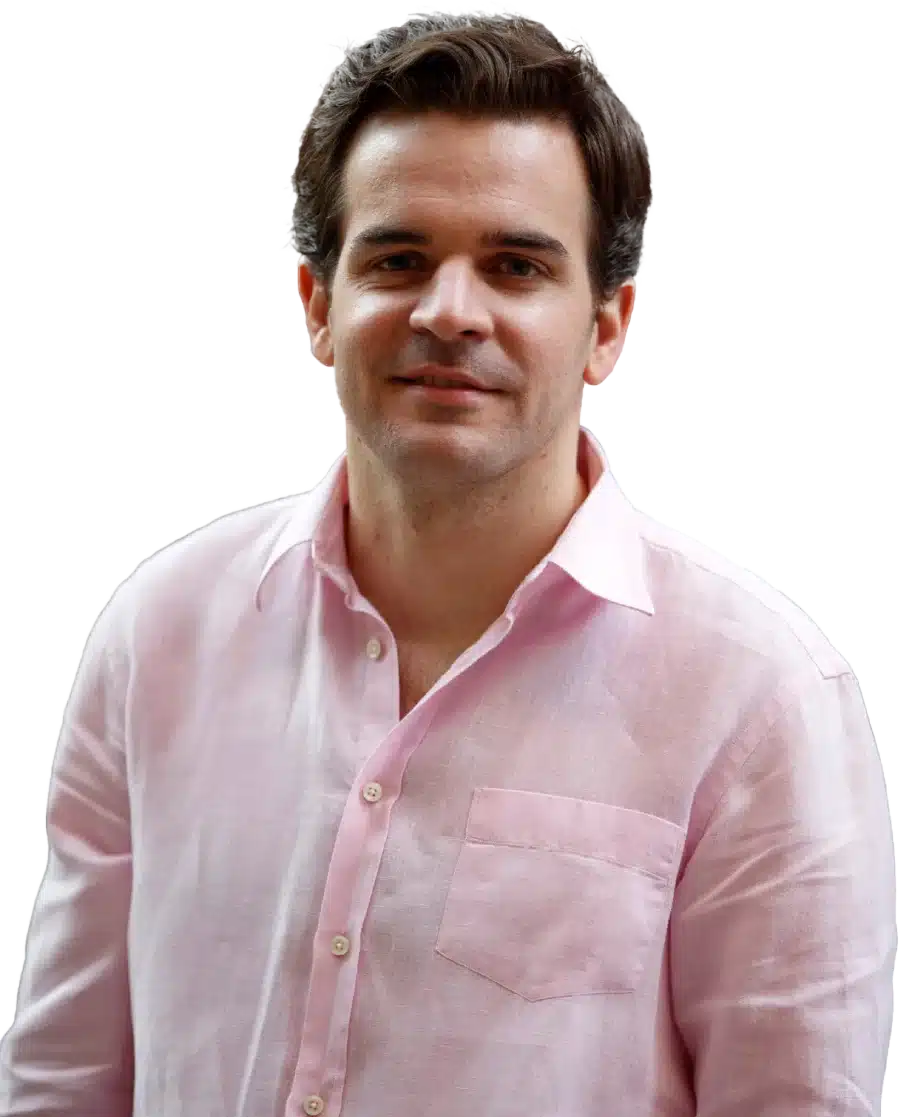 See How I Can Help You With Your Fundraising Efforts
Fundraising Process : get guidance from A to Z.
Materials : our team creates epic pitch decks and financial models
Investor Access : connect with the right investors for your business and close them
Instead of the typical route to startup fundraising, they chose the non-dilutive option of selling tokens as a product. That made it count as revenue as opposed to being traded for equity. They were able to not only preserve their equity, but also bring in many savvy investors. That helped put almost $60M in the bank. 
Storytelling is everything which is something that Trevor was able to master. Being able to capture the essence of what you are doing in 15 to 20 slides is the key. For a winning deck, take a look at the pitch deck template created by Silicon Valley legend, Peter Thiel (see it here) where the most critical slides are highlighted.
Remember to unlock the pitch deck template that is being used by founders around the world to raise millions below.
Access The Pitch Deck Template
Your email address is 100% safe from spam!
Dual Unicorns
A 'unicorn' is a billion dollar company. The next evolution of these is a 'dual unicorn'. A company that has at least $1B in equity value, and $1B in token value. 
Polymath has been busy developing the infrastructure to facilitate even more dual unicorns. 
He says they are focused on "migrating financial assets like stocks, bonds, derivatives, real estate over to the blockchain." 
To put this in perspective, Trevor says the total value of all cryptocurrencies is only about $500B. In contrast, there are individual funds out there in the market worth $1T. By empowering this dual unicorn strategy, it could be possible for these funds to double or triple their market cap virtually overnight. 
So far they've helped more than 200 tokens get launched. That ranges from everything from tokenizing wind farms to LPshares. That's all with a team of just over 50 people remotely distributed around the world. At least one of their users is creating $2 billion in tokens 
Trevor says the market cap of security tokens was doubling every month in 2020, and foresees this soon eclipsing the value of all cryptocurrencies being traded, like Bitcoin. 
Listen in to the full podcast episode to find out more, including:
Tokenizing

Bitcoin versus gold, versus the S&P 500

'The Flippening'

The need to unlearn everything they taught you in school

Why college no longer makes financial sense

The equalizing power of crypto and blockchain
SUBSCRIBE ON:
Facebook Comments