Illia Polosukhin has already raised over half a billion dollars for his startup that pivoted from AI to blockchain technology.
On the Dealmakers Show, Polosukhin shared his experience in machine learning, artificial intelligence, and blockchain. As well as infrastructure as a service, taking your company through a major pivot, fundraising, and building an all-remote company.
Listen to the full podcast episode and review the transcript here.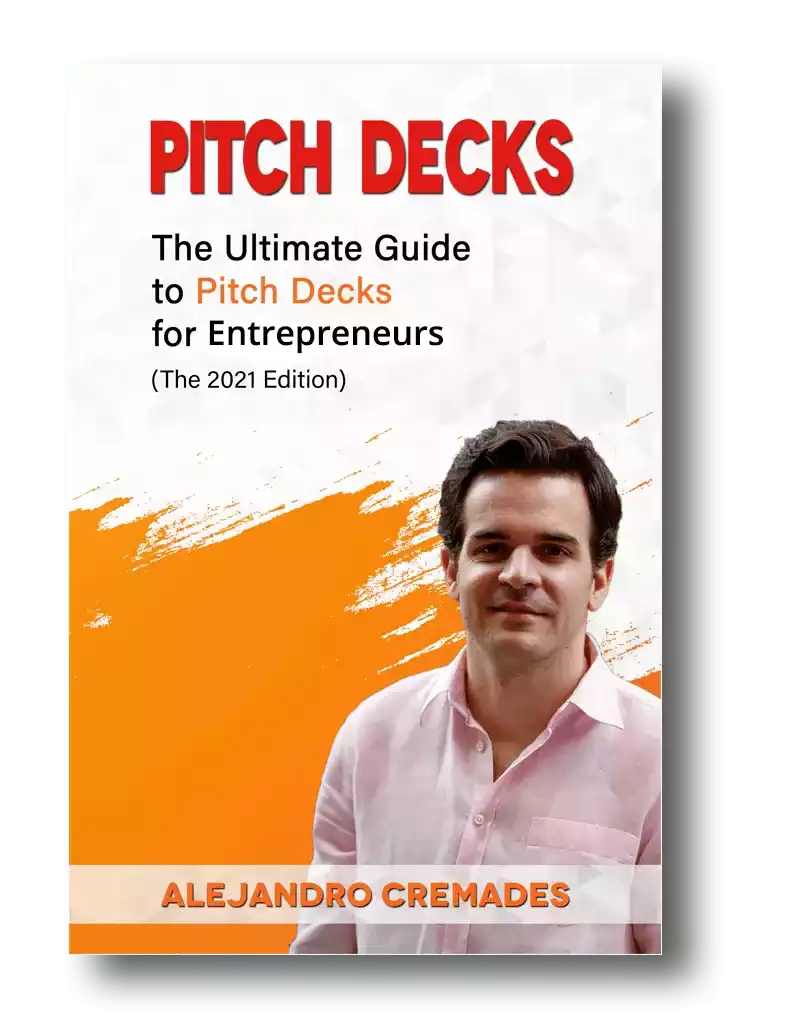 *FREE DOWNLOAD*
The Ultimate Guide To Pitch Decks
Building The Infrastructure Of The Future
Illia Polosukhin was originally born and raised in Ukraine. He grew up in the 90s. A period of hyperinflation and extremely high food prices, as well as plenty of uncertainty.
So, very early in life, he started figuring out how to get a job to earn money, as well as fuel his love for computers. From the late 80s, he was playing games with friends on early home computers. Then building his own games as early as 10 years old.
After working on neural networks in high school, Illia found himself coding and working on machine learning at university. Which ultimately led to him securing a job in San Diego, California.
Wanting to participate in this work at a great scale, he ended up joining Google. While they imagined incredible things, it was still too rough, slow, and too expensive to run them. So, they switched to working on the transformers and infrastructure that is powering things today.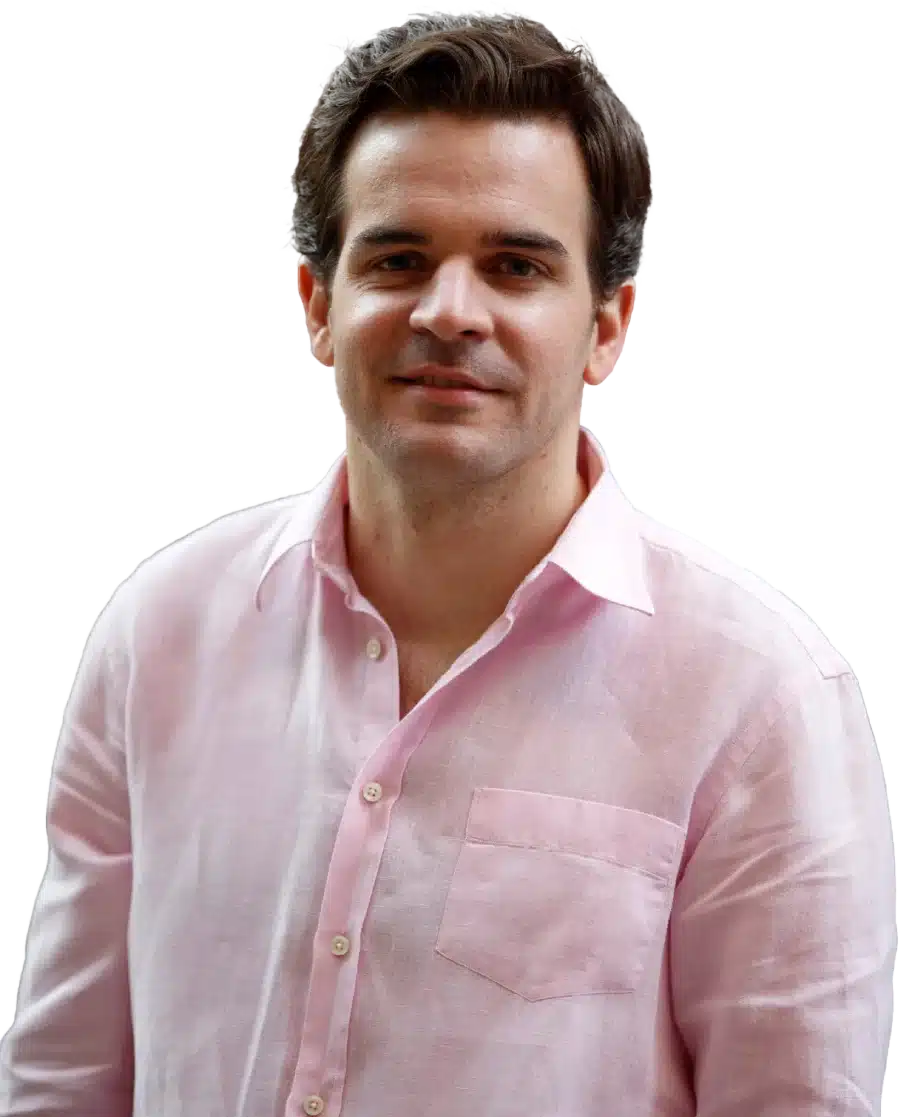 See How I Can Help You With Your Fundraising Efforts
Fundraising Process : get guidance from A to Z.
Materials : our team creates epic pitch decks and financial models
Investor Access : connect with the right investors for your business and close them
Going Out On Your Own
Illia Polosukhin says that he always wanted to build something of his own.
Moving from Ukraine to the United States was a part of this plan. From a deeply corrupt system to somewhere that offered more opportunity.
Google was another stop on this journey. Not just for the scale, but also to meet smart people, and network with them while he figured out his next step. A place where he could connect with Silicon Valley and, as many of his peers moved on to their own ventures, the next generation of startup founders as well.
In fact, Polosukhin's top advice before launching a business today is all about networking. Something that doesn't always come naturally for introverts, engineers, and technical founders. Something that he says he wishes he had been doing more of since college. Not just meeting people for business but building real human relationships, and friendships. Hanging out with interesting people you can learn from. People who will drive you to be a better person. The ambitious and innovative.
Another part of his leap into his own startup was the big corporation experience of working at Google. As with any organization of its size, there are the notorious typical problems of internal bureaucracy, decision-making, and moving extremely slowly.
So, Illia and his cofounder Alex decided to go out on their own and create Near.AI.
From AI To Blockchain: Pivoting Your Startup
Pivoting your business is rarely an easy or pleasant thing, but it is often necessary, and the right decision.
Alex and Illia gave themselves a year to figure it out and set out to research and begin working on a product. They dove into AI and mobile applications. Realizing what direction they were going in would require a far bigger team and a ton of money.
In the process of building up their data, they created a crowdsourcing system. They ended up with input from people all over the world, from the US to China and Russia. They would pay people a few cents per entry.
Many of them didn't have a bank account, making processing international transfers even more challenging. So, they began looking into blockchain. Though found the existing infrastructure too expensive and complicated.
They concluded that if they could solve this problem for themselves, there would be many others that would need that solution as well. So, they pivoted to working on the blockchain and what they call infrastructure as a service.
Ultimately today, the NEAR Protocol is a layer-one blockchain that is designed as a community-run cloud computing platform and that eliminates some of the limitations such as low transaction speeds or low throughput and poor interoperability. NEAR Protocol is being built by the NEAR Collective, its community that is updating the initial code and releasing updates to the ecosystem.
In addition to this, part of their ecosystem also includes the company they launched called Pagoda, which is the first-ever Web3 startup platform – and main core protocol contributor of NEAR. The Pagoda vision is to empower developers with a fully Web3-native toolset for building, maintaining, and scaling blockchain-based startups. 
Startup Fundraising
So far, Illia has raised $550M for this venture.
Storytelling is everything which is something that Illia Polosukhin was able to master. Being able to capture the essence of what you are doing in 15 to 20 slides is the key. For a winning deck, take a look at the pitch deck template created by Silicon Valley legend, Peter Thiel (see it here), where the most critical slides are highlighted.
Remember to unlock the pitch deck template that is being used by founders around the world to raise millions below.

Access The Pitch Deck Template
Your email address is 100% safe from spam!
No small feat. Though a necessary one, given that they needed to develop a global infrastructure that worked from day one. There was no cheap MVP to create here. A journey no doubt also complicated by the fact that they had to keep their initial investors on board through the pivot, and go out and find new investors willing to bet on them.
After their first pitch deck was touched, they accepted the feedback and kept going back. It's a process that he says never stops. Even when you are not actively raising, you are always pitching everyone, getting feedback, gauging how far you are from your next raise, and what you can do to get through to your next milestone.
Building A Fully Remote Company
Illia Polosukhin is yet another entrepreneur recently featured on the Dealmakers Show who has managed to build a fully remote company.
Even before the COVID lockdowns hit, their company already had as much as 30% of their workforce working remotely abroad. As well as having their local team in San Francisco working just two days in the office.
Of the two companies he is currently involved in, one has 90 people, and another has over 10,000. Which now operate as remote teams working on different projects.
Listen in to the full podcast episode to find out more, including:
Operating remote teams
Building blockchain infrastructure
The future economy
SUBSCRIBE ON:
,
Facebook Comments