Roman Pedan came to America and started his first venture while still in school. His second startup raised $55M just before the lockdowns began. Here's how he survived and thrived through it…
On the DealMakers Podcast, Roman recently shared his family's journey to the US in search of opportunity, and how that has turned into a life of entrepreneurship. We talked about why America is still such a magnet for those wanting a better life for their families, being clear about what you are passionate about and can commit to working on, leadership and the balance of taking the 1,000 foot view, and still throwing yourself into the weeds. Plus, de-risking investments and businesses, and surviving unforeseen crises. 
Listen to the full podcast episode and review the transcript here.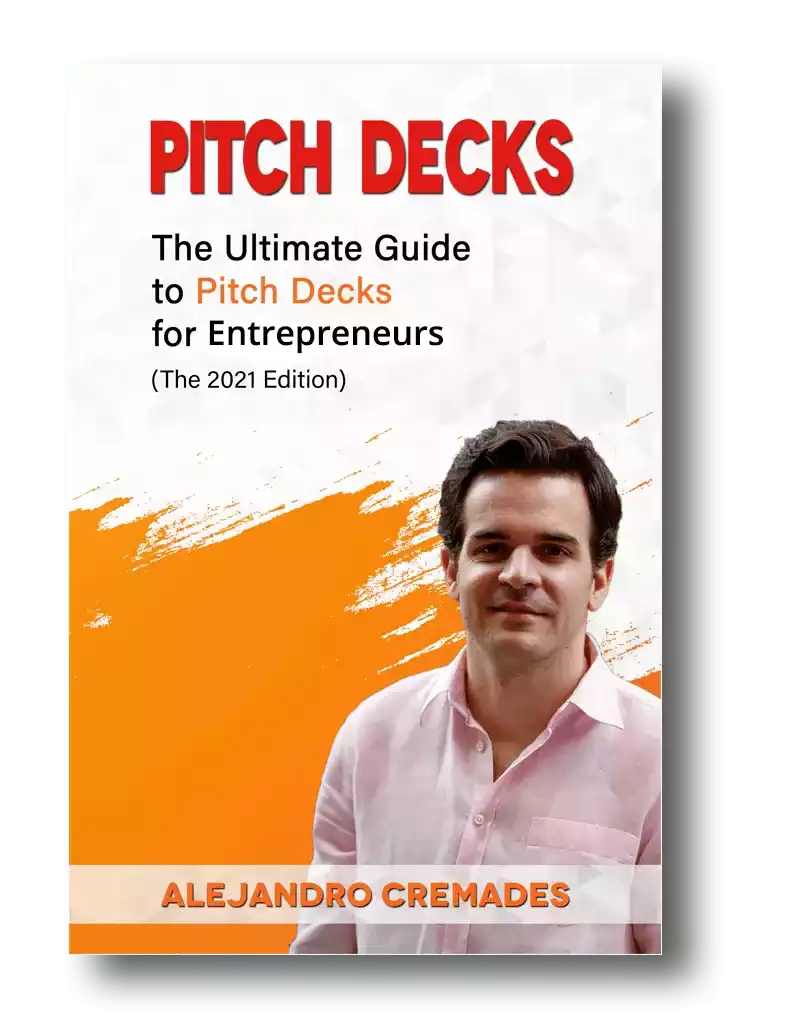 *FREE DOWNLOAD*
The Ultimate Guide To Pitch Decks
Here is the content that we will cover in this post. Let's get started.
Land Of Opportunity
While many in America don't seem thrilled with their level of freedom and opportunity today, the American Dream is still a magnet for millions of people worldwide. Especially for those who want to create a better level of living for their families and more opportunities for their children. 
This was the case for Pedan's family as well. He was born in the Ukraine, when it was still a part of the communist Soviet Union. 
When he was just a few years old his parents took the big risk to try and leave and get to the United States. 
It would be a journey full of uncertainty, challenges, and new trials. Back in the Ukraine his father was a physicist with a Ph.D. and his mother had the equivalent of an MBA. Still, their family was stuck living in a one room apartment, with one bathroom, which they shared with eight other families. There was no entrepreneurship being fostered in that environment, and really no upward mobility. 
Still, the journey meant losing much of their belongings at one stop due to an unscrupulous customs agent. Then being homeless in a third country, waiting for a chance to get into the US consulate to apply for entry. 
Getting here required a lot of determination and fortitude. It took learning a new language, and retraining to get new jobs. It meant being willing to start over from scratch again, with no guarantees of success. All for the chance to give their kids more access to opportunities. 
Roman told our audience on Dealmakers that he holds onto three big lessons from that experience. 
How fortunate we are to have the opportunities we have in this country today

The incredible sacrifice that has been made by others for us to have these opportunities

How to live with uncertainty and the importance of de-risking things
Before the Soviet Union he says that Russia was quite entrepreneurial and capitalistic. When communism came in, everything changed and a lot of things were taken away from people who thought they were secure in their assets. Things change and there are no guarantees of what tomorrow will bring, but you can be proactive about defending against those shifts. 
Computers, Books & Commerce
One thing that Roman's family did carry with them from Ukraine was their engineering culture. A computer was one of the first gifts he recalls receiving.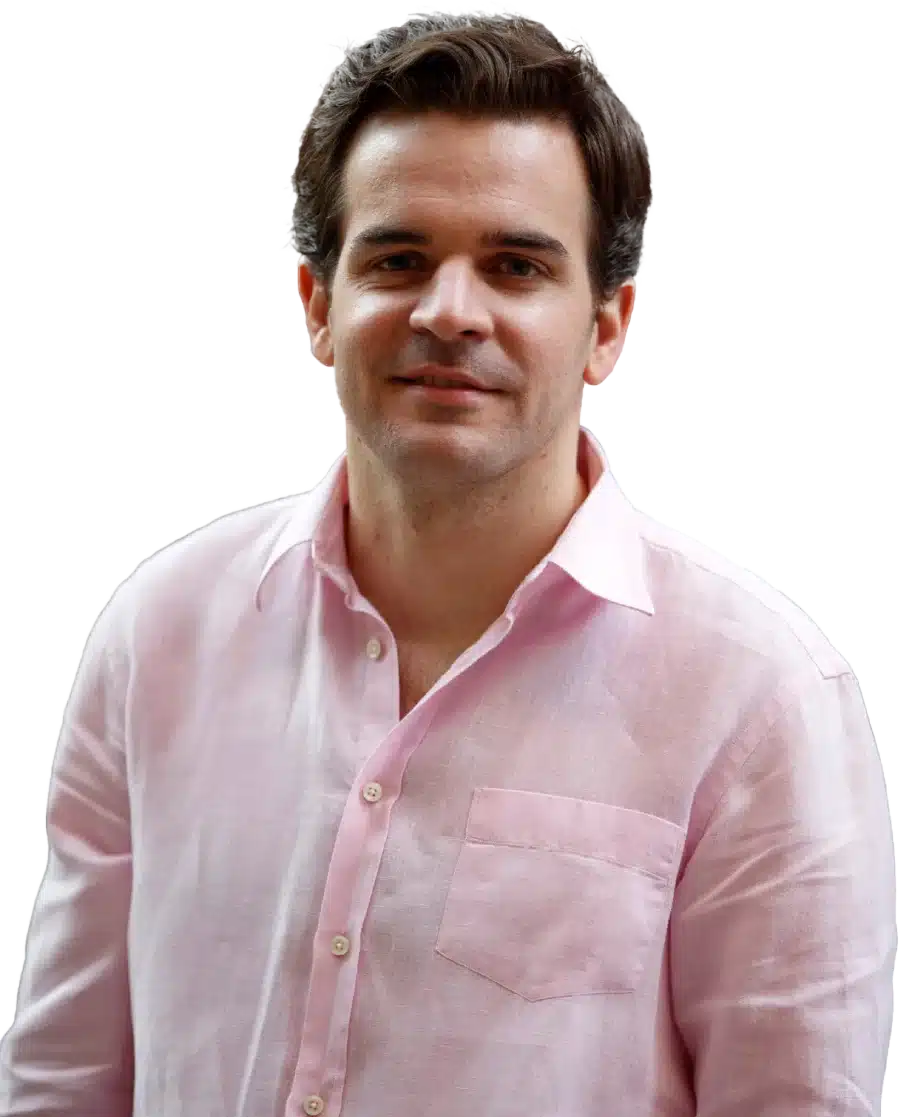 See How I Can Help You With Your Fundraising Efforts
Fundraising Process : get guidance from A to Z.
Materials : our team creates epic pitch decks and financial models
Investor Access : connect with the right investors for your business and close them
It was a significant investment for their family, but an important one. At just four years old he immediately took to that computer. Once he discovered the power of writing a few lines code could create something new that would last forever he was hooked. It was empowering, and he kept pouring his energy into learning more programming languages. 
He went onto university at Penn and Wharton, and found a great combination of learning about creating things, and then turning that into real products. 
His parents were incredibly proud of him, and he loved the learning. Though he also began to get frustrated with how much the textbooks cost, and how much time it took to buy them. 
He wasn't the only student with this issue either. On average they were spending $1,200 per semester on books. A number that seemed to keep going up 10% each year at the school bookstore. You could find them online on other websites for 60% less if you looked around. That meant saving as much as $700 per semester, per student. No small sum if you are self funding your way through a good school. 
So, his first business became Book.ly. A comparison site that made it easy to find the cheapest source of textbooks, and made commissions while still saving students a huge percentage. 
Book.ly did so well that they attracted an inbound investment offer from a VC fund in Boston. Though looking out into the future Roman says books weren't what he was most passionate about working on for the long run. 
Combining Real Estate, Tech & Travel
Before diving into another business of his own Roman did a few stints in private equity.
This included Juniper Square, Walton Street and KKR. In a very short period of time he saw some of these teams go from a handful to 100 people, and individual investments to billions in real estate assets around the world. It was inspiring, and also provided great insight into systematically reducing risk in business and investing. 
Next he decided to go back to school, and got into Stanford for his MBA. He began his current venture during his time there. Kasa, a type of hybrid between Airbnb and traditional hotels that aims to provide the best combination of pricing and consistent experiences. 
Kasa has already raised $55M in capital, and despite recent lockdowns has kept growing. They are now in 35 different markets in the US, and their revenue doubled in 2020. 
Storytelling is everything which is something that Roman was able to master. Being able to capture the essence of what you are doing in 15 to 20 slides is the key. For a winning deck, take a look at the pitch deck template created by Silicon Valley legend, Peter Thiel (see it here) where the most critical slides are highlighted.
Remember to unlock the pitch deck template that is being used by founders around the world to raise millions below.

Access The Pitch Deck Template
Your email address is 100% safe from spam!
Listen in to the full podcast episode to find out more, including:
The sprint to prove the concept of Kasa

How to survive a pandemic crisis

How to thrive through trying times

How to balance your time as a leader
SUBSCRIBE ON:
Facebook Comments