Nick Cromydas, CEO of Hunt Club, has raised tens of millions of dollars to help companies secure the best talent.
On the Dealmakers Show, Cromydas talked about founder market fit, recruiting startup talent, building teams, fundraising, and network effects.
Listen to the full podcast episode and review the transcript here.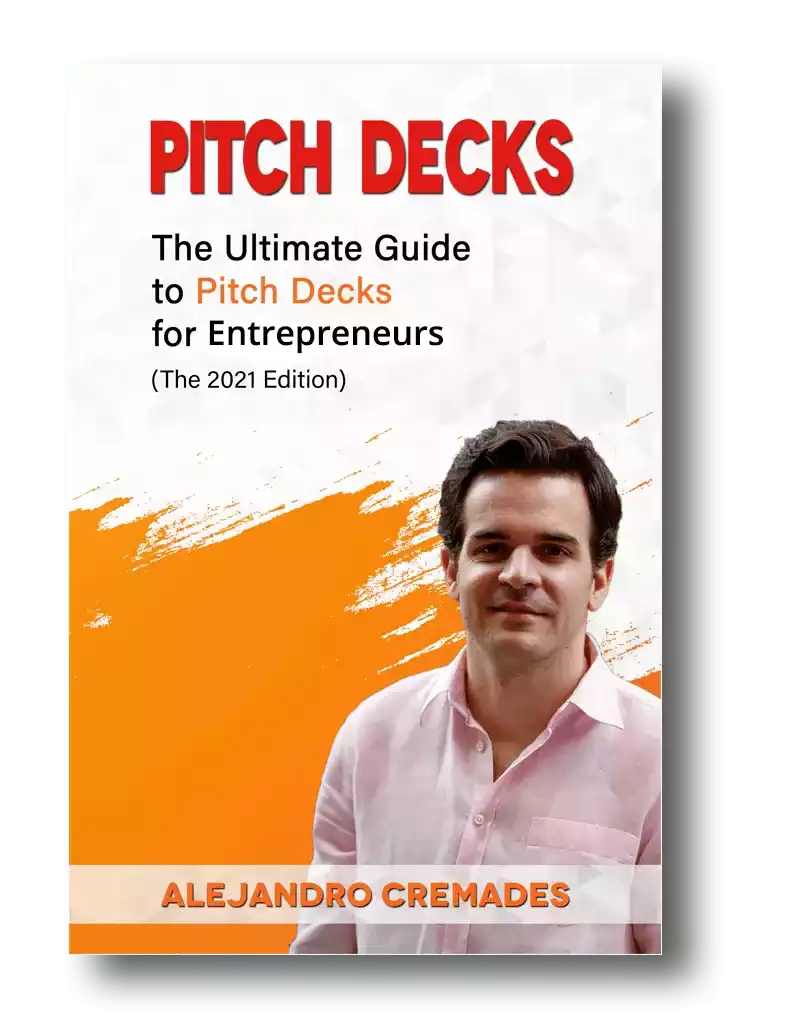 *FREE DOWNLOAD*
The Ultimate Guide To Pitch Decks
Turning a Lifelong Passion Into a Career
Nick Cromydas grew up in a suburb on the north side of Chicago—not far from where he lives today, and where he first  started playing tennis at around five years old. By ten years old, he left other sports behind and began focusing his entire life on tennis, practicing four to five days a week. 
This dedication eventually took him into college in Nashville where he continued to play. However, a career-defining match actually helped him realize that perhaps professional tennis wouldn't be his lifelong career. 
Still, Cromydas knew he'd always loved tennis, and went back to the drawing board wanting a career near the courts.. 
Having graduated in 2009 (the pit of the Great Recession) meant that there weren't many jobs. Fortunately, Cromydas recalled his passion and decades-long experience in tennis and realized the sport was somewhat recession-proof. This was how he took his lifelong love of the sport into becoming a successful college tennis coach. 
As a tennis coach and leader, Cromydas quickly understood the importance and value of a team.  His new role required putting himself out there and recruiting all summer to build the best possible team. He did this for over a decade. 
Having built decorated teams and giving his all to developing champions,, he was ready to take it to the next level and take on a new challenge.. 
Inspired by a college course he had once taken, Cromydas knew he had an interest in business consulting. With a new goal in sight, he leveraged his own personal network land an exciting role in a small manufacturing business, where he eventually became the Chief of Staff and learned the ins and outs of running a small business. During this time, he also built his first software business and shortly after, took a role as an associate at KPMG.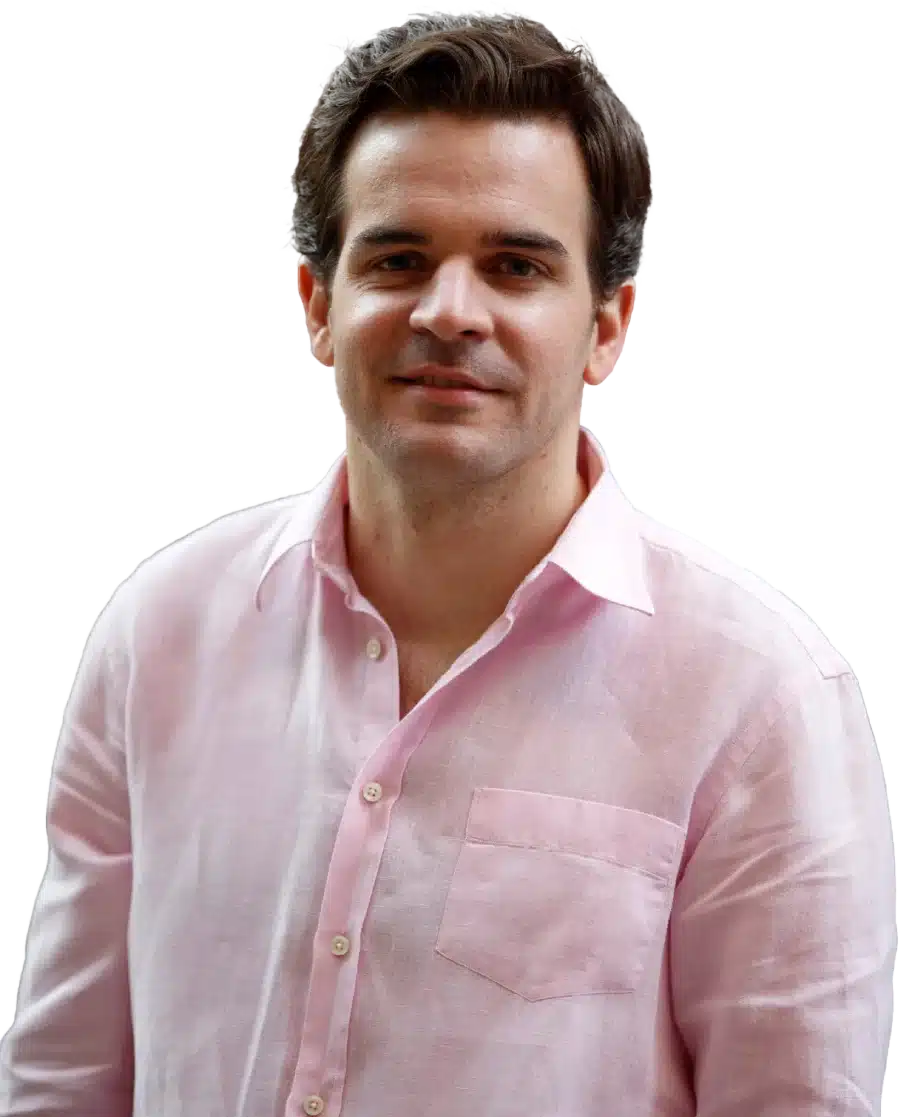 See How I Can Help You With Your Fundraising Efforts
Fundraising Process : get guidance from A to Z.
Materials : our team creates epic pitch decks and financial models
Investor Access : connect with the right investors for your business and close them
Founder Market Fit
After spending two years in corporate America, Nick was ready to build again.

Those he looked up to and aspired to be like were all entrepreneurs. Those that bucked the system, and took the risk to build and create something, inspired him..
Having learned a few tough lessons the first time around in building from the ground up, he was motivated by the experience. He says it is amazing what you can do if you are just really excited about learning something. Whatever you can imagine, you can go create, and you can do it with limited funds. 
With his knowledge and experience, however, he still advises that starting a business is a decade-long game.. So, "Be patient and great things happen." 
Over the last 12 years, Cromydas has built different businesses, invested in startups, and advised and served them as customers. And throughout this time and within various industries, he's always noticed a clear reason behind those that create something really special. It's the concept of founder market fit.
He describes this as first: building something you're meant to build to solve an acute problem that you're passionate about, and second: something that has a good chance of  being successful one day. 
When a founder is solving a problem that clearly needs a solution, it still may not work in the end for a wide variety of reasons. However, when there's passion rooting the cause, founders are still willing to run through walls. They're still willing to keep going when they lose that big customer, or when they lose that big pitch, or even when 100 VCs say no.
There are countless problems and issues and obstacles that present themselves on the startup journey, making it really easy just to quit. Yet, when you have a strong founder market fit, every challenge or every obstacle doesn't feel like an existential threat. It's simply something to overcome.
Storytelling is everything which is something that Nick was able to master. Being able to capture the essence of what you are doing in 15 to 20 slides is the key. For a winning deck, take a look at the pitch deck template created by Silicon Valley legend, Peter Thiel (see it here), where the most critical slides are highlighted.
Remember to unlock the pitch deck template that is being used by founders around the world to raise millions below.

Access The Pitch Deck Template
Your email address is 100% safe from spam!
Modern Hiring For Startups & The New Workforce
Nick Cromydas's current venture is Hunt Club. A new search firm connecting businesses to the talent they need, and vice versa. 
Seeing huge inefficiencies and a lack of modernization in the recruiting space, he and his co-founders decided to do something about it themselves. By leveraging technology and network effects to more effectively create matches designed for today's businesses, Hunt Club partners with growth-stage companies and enterprise organizations to source and place the best talent for the role.
Listen in to the full podcast episode to find out more, including:
How Hunt Club can help you

How roles and talent needs have and are changing

His top advice when starting a business

Fundraising and picking the right investors
SUBSCRIBE ON:
Facebook Comments