Karthik Venkateswaran has raised tens of millions of dollars to modernize one of the biggest markets in the world.
On the DealMakers Podcast, Venkateswaran shared his journey from the Kashmir Valley to Silicon Valley, what he learned from working at eBay, and his take on choosing your investors, crafting company culture, and creating a mission-oriented business.
Listen to the full podcast episode and review the transcript here.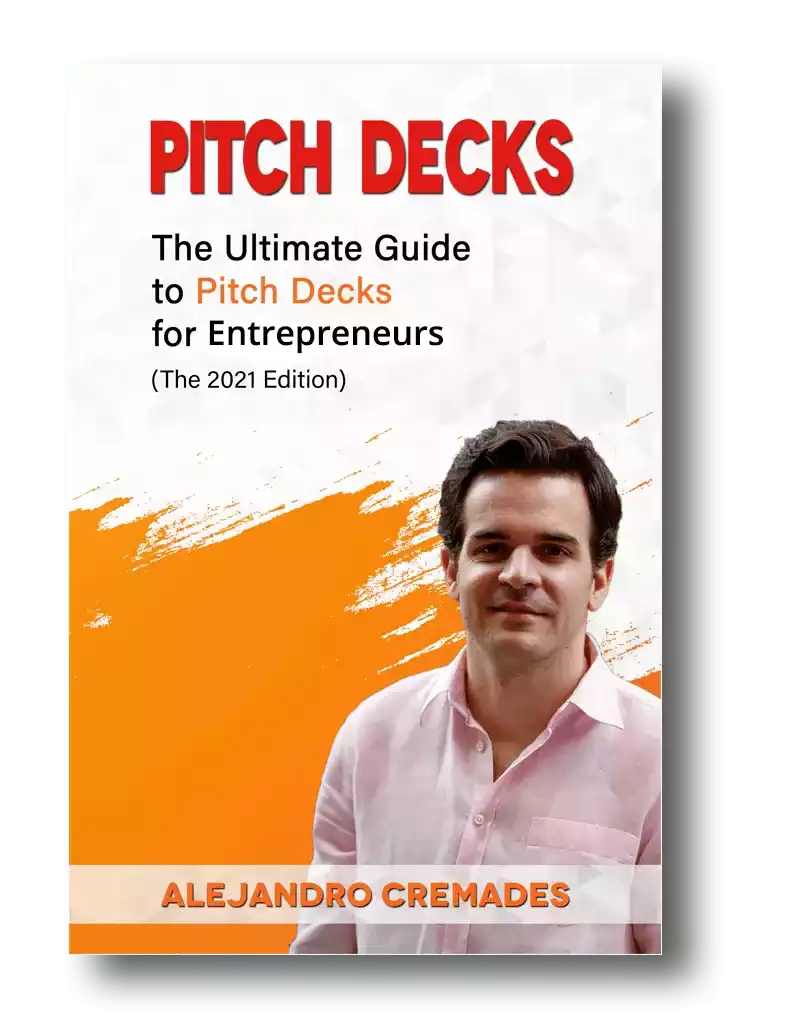 *FREE DOWNLOAD*
The Ultimate Guide To Pitch Decks
Here is the content that we will cover in this post. Let's get started.
Founding A Mission Oriented Business
Karthik Venkateswaran was born and grew up in southern India. It was a popular temple town, which has been a contender for the list of the Seven Wonders Of The World. A place that often attracted international students and visitors.
It was a low-tech environment. One that depended more on family and network connections than technology.
Still, India has become one of the largest nations of entrepreneurs in the world. An entrepreneur printing machine.
A country with over 1.3B residents and 50M small to medium-sized businesses. Plus, an ever-growing number of technical founders that have been launching fast-growth international startups.
The Indian people are a nation constantly looking to improve their lives. Since gaining its independence from Britain, India has invested a lot in science and math. They've invested in what they had, which is human resources. Most often through education.
As with the majority of Indian families, Karthik's parents encouraged him to study engineering. He tried. Though ended up dropping out, and switching to something he found more engaging, joining the military.
Serving in the military, and especially the infantry definitely shares some commonalities with startups.
Survival is one of them.
In both situations, your survival is not guaranteed. It takes constantly making good decisions and being objective to keep on surviving. The importance of being mission-oriented and mission-driven is another.
For Karthik being a mission-oriented entrepreneur means honing in on a very specific problem to solve. Hopefully, one that you are uniquely qualified to solve. For him, it happens to be one that means bringing a very positive impact to society.
When you really own this mission, it means harnessing a sense of purpose and whittling away at your five-year plan each day. You commit to achieving your vision, and persevering every day, enduring, and finding a way to make it happen.
From Kashmir Valley To Silicon Valley
After 10 years in the army, Karthik Venkateswaran left India and landed in the US to complete his MBA at Stanford.
His time deployed to combat in the army woke him up to something big. He came to the realization that the most powerful countries also happened to be the more economically prosperous ones.
The poor people end up on the front line doing the fighting and putting their lives on the line. The richest don't have to worry about that much. No one dares to attack them. It would be foolish. He craved a superior status like that for his own country.
Thinking about helping his country to become more economically prosperous, he struck on the food chain. If you have a country of over 1B and growing, sustaining them is a big deal. Farming was a very big part of the nation's GDP, and over half of its residents worked in farming in some way.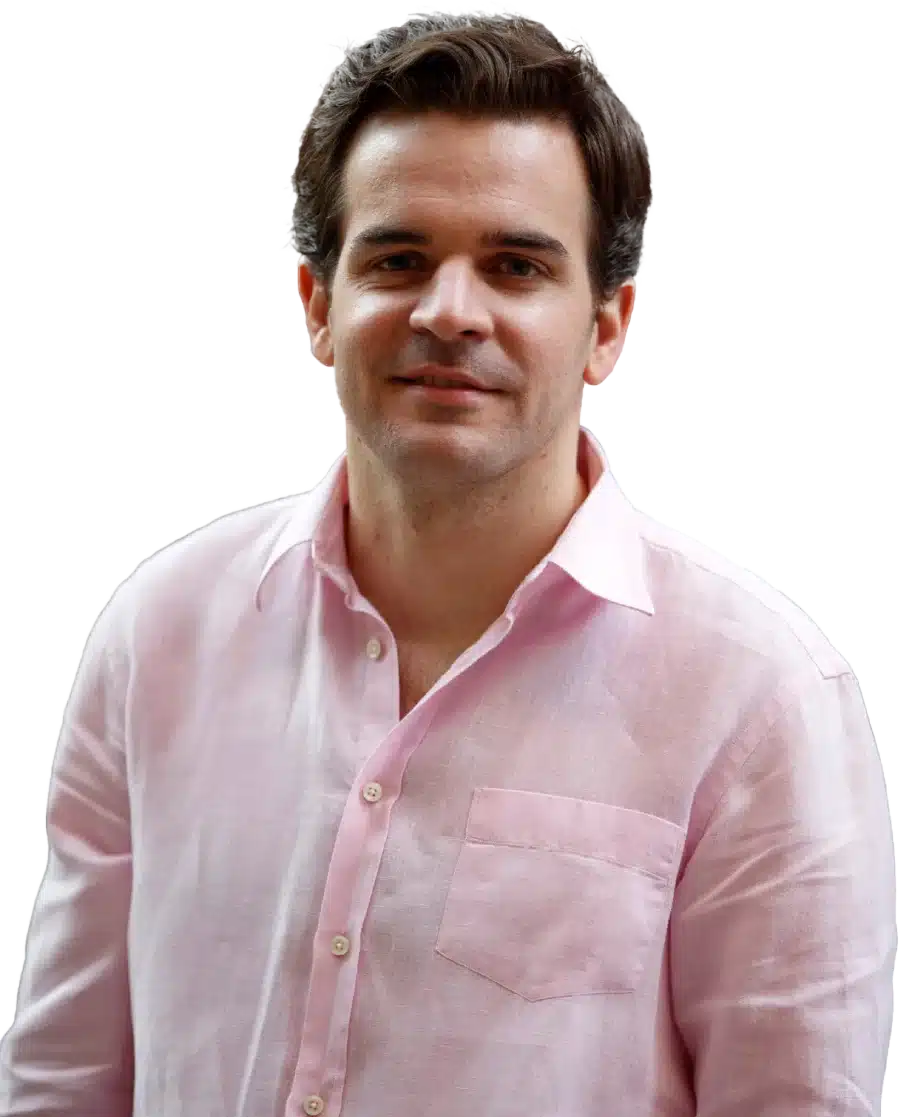 See How I Can Help You With Your Fundraising Efforts
Fundraising Process : get guidance from A to Z.
Materials : our team creates epic pitch decks and financial models
Investor Access : connect with the right investors for your business and close them
Yet, the food chain remained very inefficient. If you could change that, it could have one of the most significant and valuable impacts.
Karthik started digging into this. There were lots of questions. Such as how do you get people to use new technology? How do you handle payments? What about shipping?
He quickly realized that he didn't have any business experience. So, he set out to change that. He applied to Stanford and got in.
There he met his no cofounder Ashish Jhina.
Ashish not only had experience working with BCG, one of the world's largest business consulting firms but came from a family of farmers. Someone who really filled in the knowledge gaps. Ashish had also worked on big government projects, including one that led to identifying every person in the country, and the foundation of the national social security system.
Ashish and Karthik spent a lot of time talking and building their relationship. Though before they would go on to launch their startup he would spend more time learning in the trenches at eBay and Flipkart.
Karthik says that eBay taught him a lot about complex market places and building e-commerce businesses. He learned about product management and working with world-class engineers.
One of his biggest takeaways was being customer-focused. He says that if you get the customer experience right, everything else will fall into place. Yet, if you don't have trust, and deliver a great experience, "you have no business."
At Flipkart, he got to see what a startup company that raises large amounts of capital is like.
Jumbotail
Karthik and Ashish finally brought all of their experiences together with a third co-founder and launched their own startup, Jumbotail.
Jumbotail is building an online marketplace for food and grocery, targeted at wholesale buyers. It also operates a marketplace that connects tens of thousands of these Kirana stores with brands and traders. The company offers a whole suite of services including supply chain logistics, a mobile app for placing orders, integration with point-and-sales devices, and credit solutions to shop owners that can't easily get a loan from banks.
They offer a wide selection of high-quality staples, homecare, packaged foods, and personal care products from all the leading brands, and staples producers. Their vision is to organize the food and grocery ecosystem in India using technology, data science, and design. They are building products, platforms, and services for the next billion people of India, who have fundamentally different needs – access, language, selection, supply chain, financial, cultural, and the like. Their market potential is huge – in the order of hundreds of billions of dollars. They have a strong core team consisting of alumni from Stanford, CMU, IIT, BITS, etc. having several years of industry experience in companies like Amazon, Flipkart, eBay, BCG, Housing, and Grofers.
They've already raised $50M, and have done a lot with it. Storytelling is everything which is something that Karthik Venkateswaran was able to master. Being able to capture the essence of what you are doing in 15 to 20 slides is the key. For a winning deck, take a look at the pitch deck template created by Silicon Valley legend, Peter Thiel (see it here) where the most critical slides are highlighted.
Remember to unlock the pitch deck template that is being used by founders around the world to raise millions below.

Access The Pitch Deck Template
Your email address is 100% safe from spam!
Listen in to the full podcast episode to find out more, including:
Jumbotail's business model
Why they prioritized profitability over burning outside capital
Building a company based on values, not short cuts
SUBSCRIBE ON:
Facebook Comments