After building and exiting his first company, Andrew Smith has now raised over $50 million to bring important change to one of our most important industries.  
During our time together on the DealMakers podcast, Smith shared some fascinating insights on the journey to building and scaling a company. We talked about what the best founders spend most of their time doing, uncommon places to find and launch great startup ideas, protecting your progress, smart fundraising moves, and how his latest venture is helping avoid supply chain issues during crises like COVID-19.  
Listen to the full podcast episode and review the transcript here.  
Here is the content that we will cover in this post. Let's get started.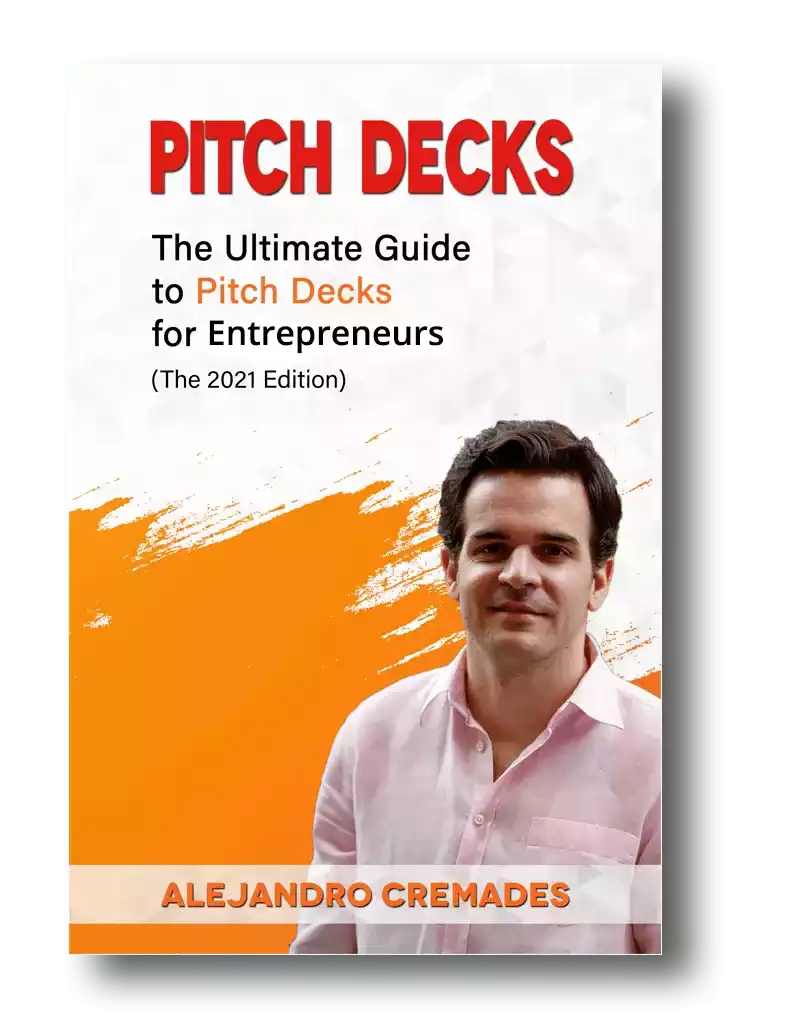 *FREE DOWNLOAD*
The Ultimate Guide To Pitch Decks
From The Wild To Wild Rides & Mentors: What Inspires Entrepreneurs  
Andrew Smith grew up in the Northeast. Living in Massachusetts, but spending a lot of time out exploring the wild natural surroundings the region offers too.   
He was also fascinated by exotic cars. He loved getting his hands on car magazines and decorated his bedroom with posters of Porsches, Lambos and Ferraris.  
The final piece of the puzzle which really shaped what type of companies he would end up building was a conversation with his seventh-grade science teacher. Someone who pointed out the terrible fuel economy his dream vehicles were notorious for. He vowed to dedicate his life to more environmentally friendly technologies.   
Despite a lot of incremental progress in many parts of this, we've still got billions of people on the planet relying on highly polluting vehicles. While his companies have made amazing progress in these efforts, he still sees the biggest opportunities for entrepreneurs being related to making great strides in sustainability. Whether that is in the food chain, shipping, personal cars, or something else.   
Learning, Envisioning The New Normal & Staking Your Claim  
Early on Andrew Smith not only recognized that there were amazing things that could be built but also, and perhaps even more importantly, that there was plenty to learn about why some of these technologies weren't already in the marketplace.   
So, he went to college to study physics but also learned that the how to build it was just a part of the equation to creating change.   
He experienced this first hand on his first job and summer internships. Even then, you could switch out an existing car engine with a battery pack and charge it, instead of relying on gas and gas stations.   
There are so many great technologies and feats which are already possible. Yet, without the skill to package them as products and get them bought by consumers, they weren't going to be adopted. Real change comes from the blending of science and business.  
So, following in the footsteps of many other successful entrepreneurs, Andrew started working in consulting. He explains that one of the reasons it is such a great building block for startup founders is that it teaches you that you can really learn an immense amount about a new industry in just a few weeks.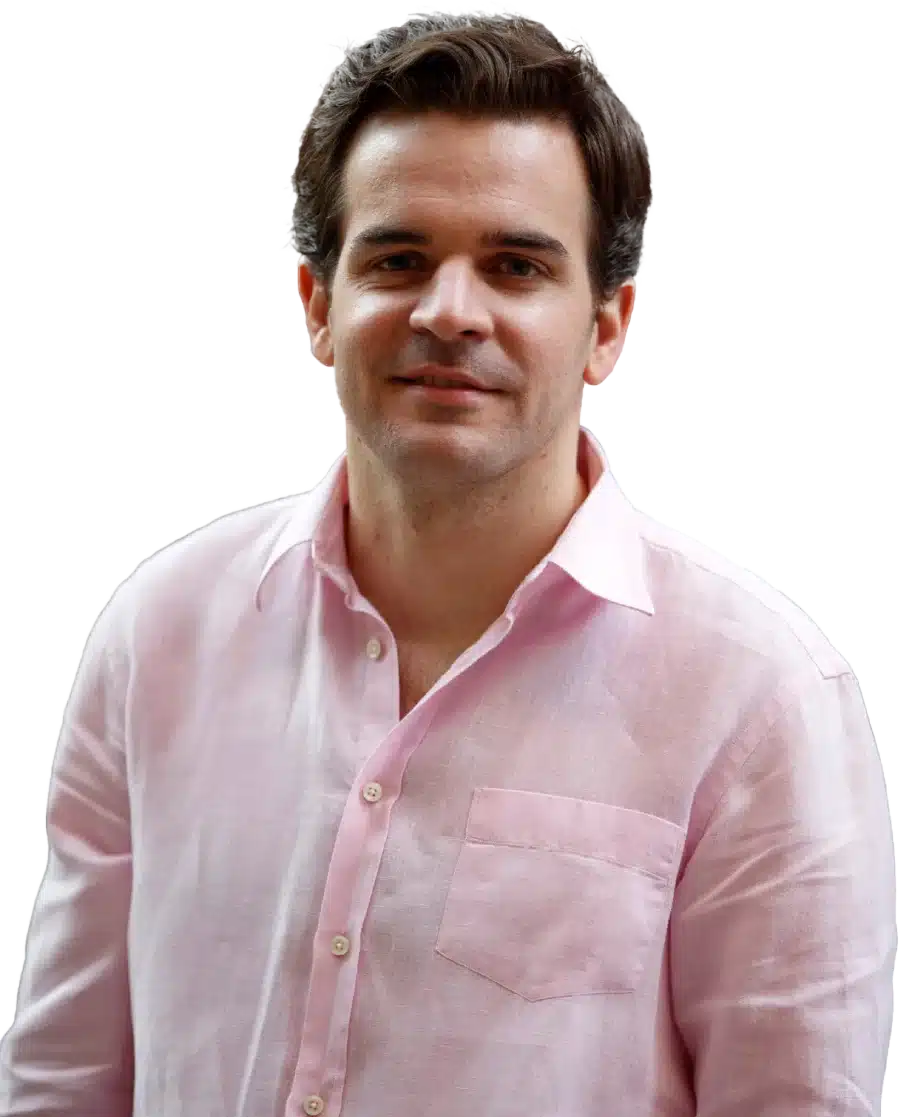 See How I Can Help You With Your Fundraising Efforts
Fundraising Process : get guidance from A to Z.
Materials : our team creates epic pitch decks and financial models
Investor Access : connect with the right investors for your business and close them
As a consultant, you are thrown in to tackle and solve business problems in totally new industries on a daily basis. An intense couple of weeks of diving in and focus, might reveal 80% of what you need to know about a sector. The other 20% involves things which just take time and experience to encounter and get good at. That's true of trucking, finance, and virtually everything else.

When you are a consultant, you also get to see the patterns of what creates success and failure. Though, ultimately it is a role in which you are always just whispering into the pilot's ear. If you want to create something, sooner or later you've got to get into the pilot seat and fly something.   
For Andrew, the logical next step was to go back to business school. It was a time for him to build a network, explore business ideas, and fill in some of the knowledge gaps.   
Yet, like many great innovations, it was taking a break and getting outdoors that led to his eureka moment. He was on an ice climbing strip, scaling frozen waterfalls with a friend when they decided on the idea of improving the aerodynamics of semi-trailers.  
It may not have been the sexiest startup idea he had explored, but it turns out that a giant rectangular box trailer isn't really an efficient way to haul freight on the roads. With a couple of modifications to the design, they found you could increase fuel economy by 8%. A $4B or more different to the trucking industry every year.   
Andrew says the moment you can envision a new normal, it's time to stake your flag in the ground and declare you are going to make it happen. That can be true even if you have no idea how you are going to get from A to Z.   
They did it. ATDynamics grew to 75 employees and was then acquired, giving their investors a nice return.  
When The Baby Finally Falls Asleep, You Build A New Business  
As with many founders, Andrew took a short retirement.   
They moved the family out to Oregon, and he did some advising and sat on boards of other companies for a little while. Yet, once an entrepreneur, always an entrepreneur.   
One day on a family ski trip his youngest child fell asleep in the car. Andrew stayed behind while he slept. While many other parents would have grabbed those few precious moments to get in a nap themselves, Andrew built his next company. Right there in the car on his mobile phone.   
Before the nap was over he had brought in checks to fund Outrider and had convinced some of his old band to quit their jobs and join this new venture. Storytelling is everything which is something that Andrew was able to master. Being able to capture the essence of what you are doing in 15 to 20 slides is the key. For a winning deck, take a look at the pitch deck template created by Silicon Valley legend, Peter Thiel (see it here) where the most critical slides are highlighted.
Remember to unlock the pitch deck template that is being used by founders around the world to raise millions below.
Access The Pitch Deck Template
Your email address is 100% safe from spam!
With tens of millions of dollars in capital and the best minds in autonomous vehicle engineering in the world, Outrider is creating a software platform for managing the supply chain with autonomous electric trucks.   
Listen in to the full podcast episode to find out more, including:  
How massive this space of yard trucking is

How Outrider is preventing future supply chain disruptions during crises

What CEOs should be spending 90% of their time doing

Why to ditch your NDAs, but ask better questions of investors

How IP is your moat for protecting all of your progress

Andrew's top advice for other founders
SUBSCRIBE ON:
Facebook Comments