Gautam Tambay's startup is breaking the 500-year-old education system with a new way to empower workers for the new economy. Their mission is to help a million people to find a more efficient and relevant way to learn and gain modern employment in the new world of work.
During our interview on the DealMakers Podcast, Tambay talked about moving from New Delhi to Washington DC, dealing with your team when things get tough, fundraising, and when to say no to investors. Plus, smart hiring and firing principles for startup founders.
Listen to the full podcast episode and review the transcript here.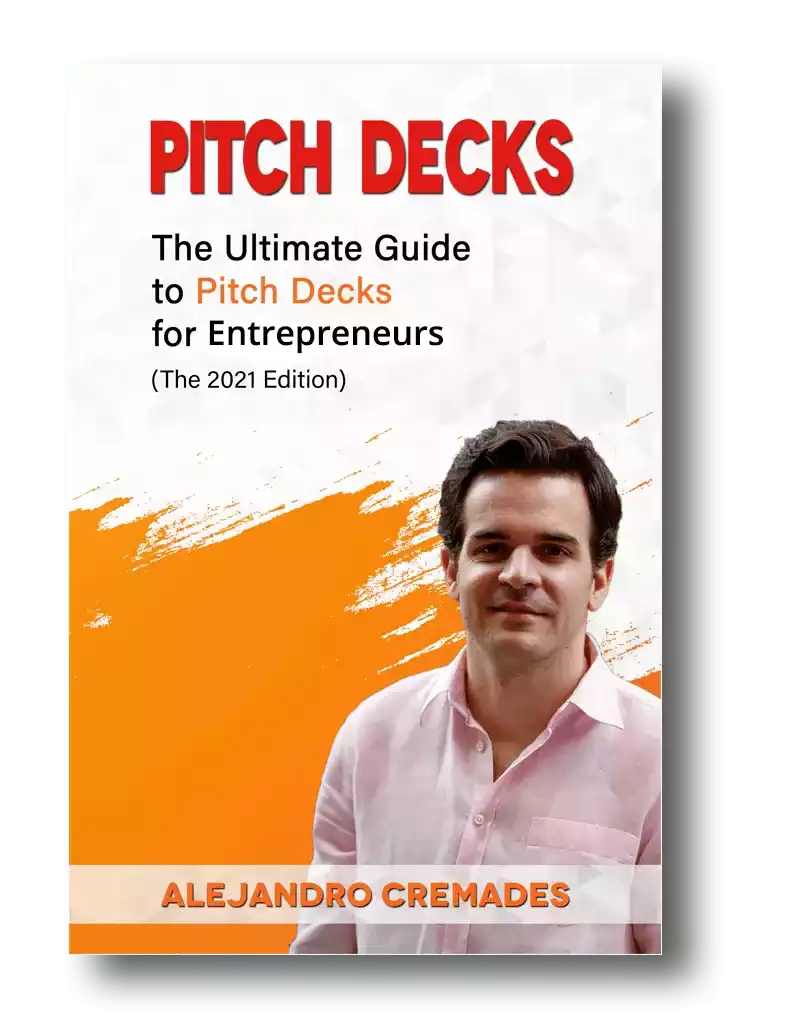 *FREE DOWNLOAD*
The Ultimate Guide To Pitch Decks
Here is the content that we will cover in this post. Let's get started.
From Delhi To DC
Gautam Tambay was born in India. With his father in the army, his childhood involved moving to a new city every three years.
Like many entrepreneurs who have traveled, this prepared him well for startup life, and equipped him to thrive when being dropped into any new place. As well as being very comfortable with change and operating in uncertainty.
He says this has proven very valuable for hiring, fundraising, and other parts of entrepreneurship.
If you did well at school growing up in India, your two life paths were either to become a doctor or an engineer. If you really wanted to be a rebel and take a risk he says you might venture into becoming a lawyer.
He chose mechanical engineering. He says he quickly found that he didn't really love the work, and preferred more applied math. Yet, really appreciated the engineering mindset and structure of things that were used to approach and breakdown problems.
This took him to internships in France and Norway, before being recruited to Capital One in DC to work on data analytics.
From Virginia To The Valley
Gautam says he was interested in working with Bain. However, they only hired people at colleges and business schools. The closest school they were hiring out of was the University of Virginia in Charlottesville. Even though he wasn't a student there he got in his car, drove all the way there, and just showed up at their employment center to attend a presentation. He engaged them and became the first person he knows of that has been hired outside of their college recruiting system.
Then he decided to attend Wharton business school to advance his knowledge and learn entrepreneurship. While he appreciates the connections he made there, today he says that if you know you want to be an entrepreneur, you are probably better off spending those two years of your life and $150,000 just jumping into a startup.
To augment that learning, he decided to cross the country and go join a small startup in Silicon Valley, and really get the first-hand experience in this type of world.
Empowerment On Steroids
Gautam joined mobile ad company InMobi as they started going through great growth.
He credits his CEO with being a master of really empowering people and letting them go do the work. This is something most founders really struggle with, even for the very small things. Naveen really took this empowerment to a whole new level, and that clearly paid off for the company.
They began talks to acquire another company, at the same time Apple and Google were competing for it. Naveen told Gautam that he had never been through the acquisition process. So, instead of him spending 70 hours a week trying to learn it on the fly, Gautam should learn and handle it, so that he can focus on other things. He did, and they beat out Google and Apple's cash offers to win the deal.
To let your team do big things like this takes courage as a founder, but it certainly pays off. InMobi entered a hyper-growth phase, scaled their team from just 100 to 800 people, and raised $200M in the process.
What Will Get You Up In The Morning?
Gautam says "Life is too short to be doing things that you're not fully committed to."
While InMobi was great, he still had that entrepreneurial itch to do his own thing. He also realized that advertising wasn't really an industry that excited him. He wanted to find something that would continue to make him excited to get out of bed in the morning for the next 10 years.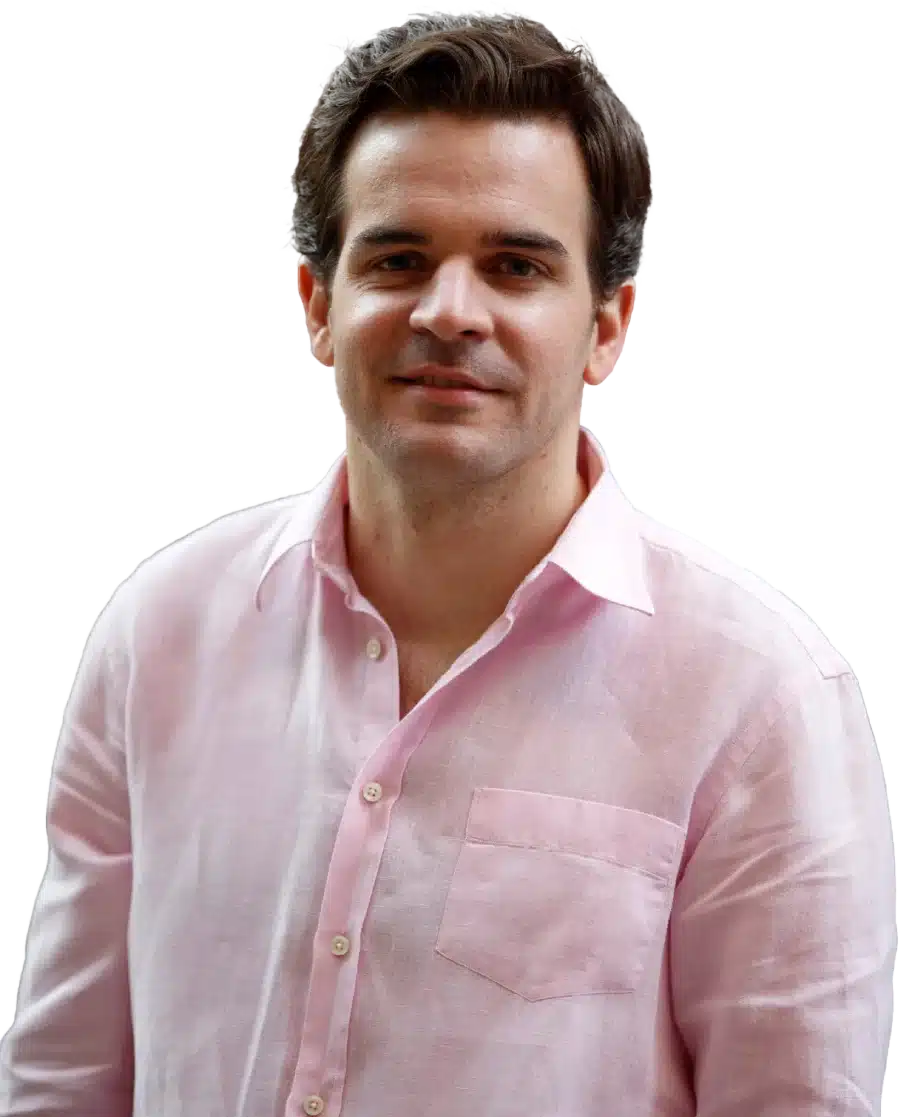 See How I Can Help You With Your Fundraising Efforts
Fundraising Process : get guidance from A to Z.
Materials : our team creates epic pitch decks and financial models
Investor Access : connect with the right investors for your business and close them
Tambay happens to come from a long line of teachers in his family. Yet, his sister wanted to go to school for UX design. Even though she was accepted, taking out a $100,000 loan for that education just seemed like too much.
At the same time, he met his current cofounder, and they began tackling this idea that there should be a better way to help people gain the skills for careers they want.
This gave birth to their startup, Springboard. A new type of online education platform which provides 9-month intensive programs, with mentors, at a fraction of the cost of traditional education.
To put the icing on the cake, they guarantee that their students will get a job in their desired field, or get a full refund. Out of thousands that have gone through their programs so far, less than a couple dozen haven't found that job at the end of their course.
Today, Springboard has raised $53M and has a team of 200 people working around the world from Silicon Valley to Bangalore. Storytelling is everything which is something that Gautam was able to master. Being able to capture the essence of what you are doing in 15 to 20 slides is the key. For a winning deck, take a look at the pitch deck template created by Silicon Valley legend, Peter Thiel (see it here) where the most critical slides are highlighted.
Remember to unlock the pitch deck template that is being used by founders around the world to raise millions below.
Access The Pitch Deck Template
Your email address is 100% safe from spam!
Listen in to the full podcast episode to find out more, including:
The surprising advantages of being totally transparent with your team
Hiring on values and building your startup culture
The evolving fundraising process
When you should turn down investors
His top advice for other aspiring entrepreneurs
SUBSCRIBE ON:
Facebook Comments