BJ Johnson went from academia to launching a clean energy startup that has already raised $50M for its mission.
On the Dealmakers Show, Johnson talks about the need for energy, and negating its ugly consequences, alternative fuels, business models and adapting to create real change, securing product market fit, fundraising, and pitching investors as a technical founder or engineer.
Plus, what his startup is doing as the Tesla of heavy-duty engines.
Listen to the full podcast episode and review the transcript here.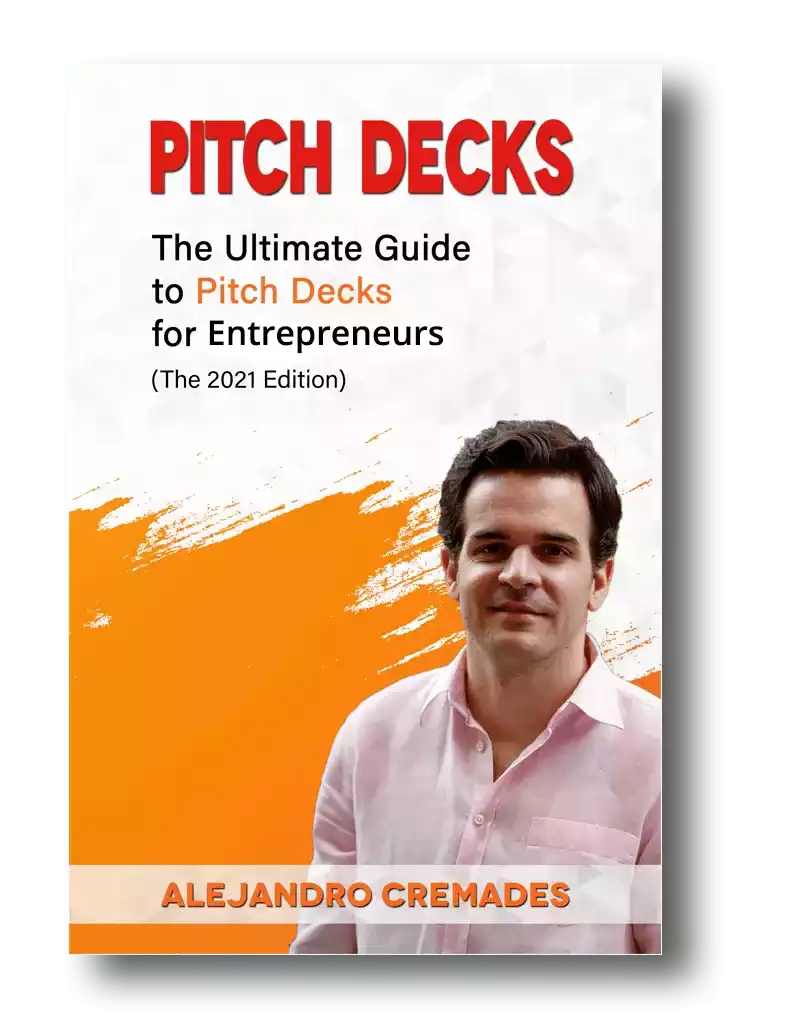 *FREE DOWNLOAD*
The Ultimate Guide To Pitch Decks
Finding The Right Ecosystem To Grow Your Business
BJ Johnson grew up in Seattle. A time before Amazon and other big tech companies had moved in. A place his parents chose for raising a family. One with a beautiful environment, and boundless outdoor activities.
It was that appreciation for the beauty of the unspoiled Pacific Northwest that really planted the seeds of a passion for taking care of the environment in him.
Johnson says that he was also always fascinated by physics. Especially using numbers, equations, calculus, physics, and analytics to understand and manipulate the future, and solve problems. That continued to evolve through his studies, from engineering to applying his knowledge to critical real-world issues.
Having been a competitive swimmer in high school, BJ says he was looking for a great college that had both a strong athletic department and swim program, as well as science and engineering departments. It turns out that the list is quite small. Making Stanford the obvious choice for him at that time.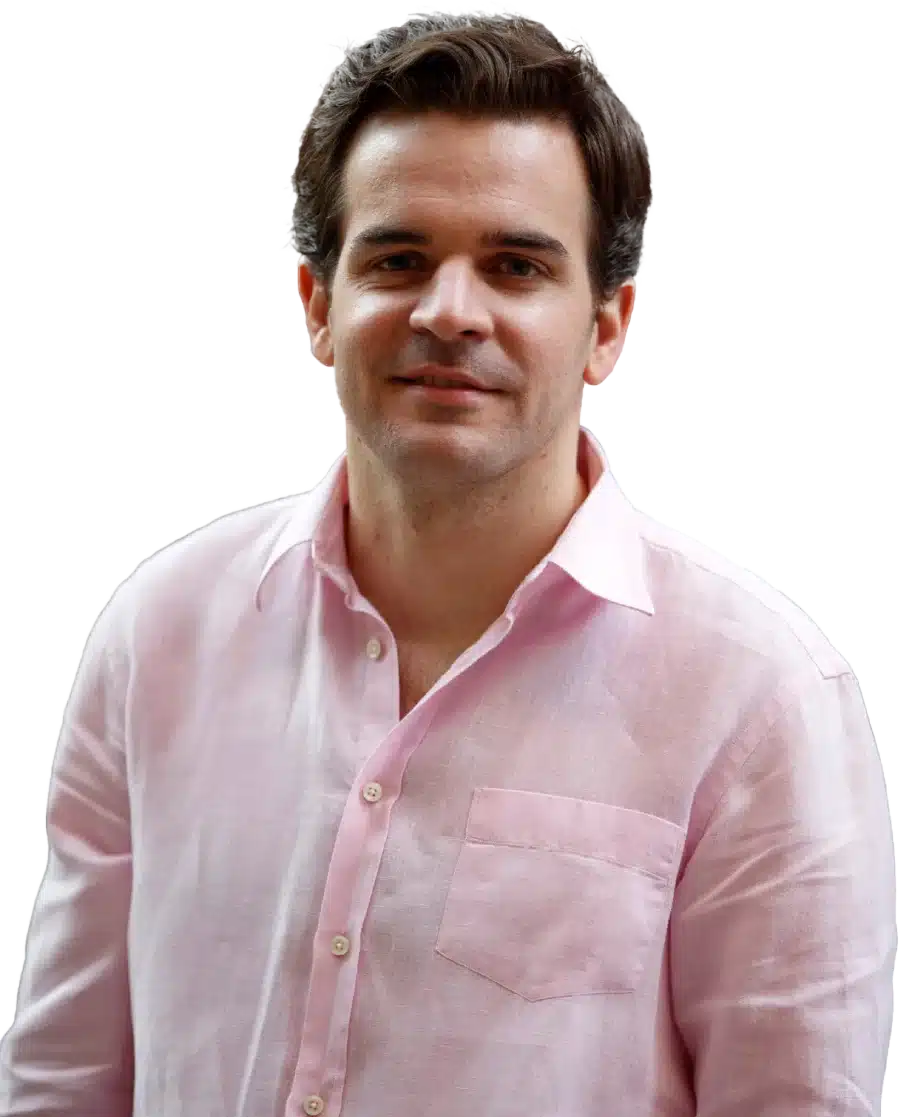 See How I Can Help You With Your Fundraising Efforts
Fundraising Process : get guidance from A to Z.
Materials : our team creates epic pitch decks and financial models
Investor Access : connect with the right investors for your business and close them
Meeting Co-Founder Julie
As he was beginning his Master's there, he met his now cofounder Julie and professor Chris Edwards, who became their thesis advisor. It was then he began honing in from broad engineering to focus on climate change.
Being at Stanford and in Silicon Valley, he found a great ecosystem and support for entrepreneurship. Most notably, a culture that embraces failure as a badge of honor, and something which shouldn't hold you back from going at it again. It removes the fear of starting up and encourages you to try something even if it may not succeed.
Of course, Silicon Valley has become synonymous with electronics and software more than other types of technology and ventures. So, since his startup ended up focusing on industrial and commercial vehicles, and heavy-duty engines, he ended up moving to Chicago, where there is more infrastructure and support for that.
The Pros & Cons Of Energy
BJ Johnson has a huge passion for combating the big problems he sees with climate change, which is greatly fueled by our massive desire for energy consumption. Of course, most people aren't ready to give up all of their devices, appliances, and machinery either. Or what they deliver for them.
He sees this as being a two-sided problem. On the one hand, there are the consequences of how we produce and use energy, and a need to achieve sustainability.
On the other hand, energy can do a lot of good and can help improve the quality of life. So, for him, it's not just about becoming carbon neutral, but also expanding access to energy in an affordable way. Which can serve the billion-plus people in the world that don't have basic electricity, and may benefit in some ways if the GDP of their countries grows as well.
This train of thinking led him to begin by tackling the issue of diesel engines. Those that power freight trucks and generators. Specifically, how do you keep them running to fulfill their tasks, without using diesel fuel and creating all that smog?
As Johnson worked through his Ph.D., he zeroed in on making these engines cleaner, and more efficient. Specifically, enabling them to run on alternative types of fuels. Whether that is ethanol or methanol, then they made the technological leap to not just a two to three percent improvement, but to 2x to 10x reductions in costs and emissions. The level of improvement that would really support a fundable startup, with great potential for scale.
Product Market Fit
BJ says that securing product market fit isn't always as simple and straightforward as it is made out to be.
It's not just about seeing a problem and creating a solution for it, and things magically taking off. You often have to evolve it as you help shape consumer and business behavior. It's not a straight line.
When they started ClearFlame Engine Technologies, they initially thought they would just license their IP to engine manufacturers. Of course, even being cheaper and cleaner, changing bad habits and the status quo is hard.
They realized that only when manufacturers had to change would they make an effort. So, they determined they would have to begin doing a lot more themselves. Including manufacturing what was needed to retrofit existing engines for their clean fuel, and selling them directly to consumers.
They foresee that with enough pressure, the big OEM manufacturers will see it makes more sense to adopt their technology and save their customer base, rather than competing. Especially, from a position of being far behind the trend.
ClearFlame Engine Technologies
Today, ClearFlame is based in Chicago, with a distributed remote workforce of 50 team members.
They've already raised $50M for the mission, through their Series B round. Continually proving their thesis, and making progress at each round.
Storytelling is everything which is something that BJ Johnson was able to master. Being able to capture the essence of what you are doing in 15 to 20 slides is the key. For a winning deck, take a look at the pitch deck template created by Silicon Valley legend, Peter Thiel (see it here), where the most critical slides are highlighted.
Remember to unlock the pitch deck template that is being used by founders around the world to raise millions below.

Access The Pitch Deck Template
Your email address is 100% safe from spam!
He says that their technology is already making a 50% improvement on carbon relative to diesel, and is continuing to scale and improve.
Listen in to the full podcast episode to find out more, including:
What technical founders and engineers need to understand when pitching investors
How ClearFlame is tackling climate change
BJ Johnson's top advice when starting a business
His take on whether we can solve the climate problem in time
SUBSCRIBE ON:
Facebook Comments