Jonathan Langer didn't launch his first startup until he was 31 years old, but that hasn't stopped him from quickly growing this important business into a global company just as it has become more important than ever. 
During our interview on the DealMakers podcast, Langer shared how his early work experience prepared him for entrepreneurship, why he took the leap, the art of fundraising in our post-COVID world, the future of healthcare, and the critical elements of a successful startup.
Listen to the full podcast episode and review the transcript here.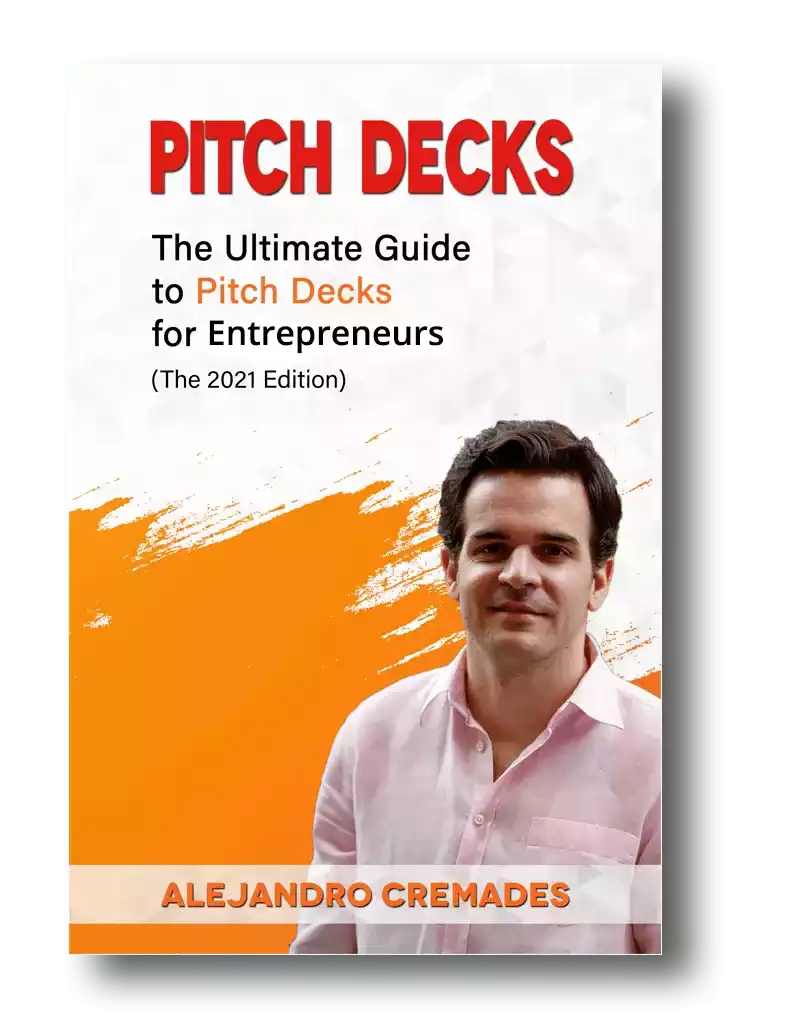 *FREE DOWNLOAD*
The Ultimate Guide To Pitch Decks
Here is the content that we will cover in this post. Let's get started.
Being Raised In Startup Nation
Jonathan grew up in Israel, the 'Startup Nation'.
He recalls it as a fantastic upbringing, with plenty of sun and good vibes. His father was also a tech entrepreneur. So, from just six years old his vocabulary and surroundings filled with talk about fundraising and closing deals. 
He saw the wins and the struggles. He saw his father have to try and try again to succeed, and learned the value of persistence.
Israel has mandatory military service. He joined at 18, and spent the next 13 years in the service. 
In addition to his work which was mostly focused on large scale cybersecurity and tech projects, he also spent this time studying law. An asset which he says provided balance and a different perspective on business and ways of thinking. 
On the show he listed four of his big takeaways which he has found equipped him for his future in startups.
1) A Culture Of Excellence
If you are dealing with military tech or executing on building an important new product, especially in cybersecurity or healthcare, you've got to strive for excellence.
2) Strategy
There may be a lot of charging into the fray in a startup, and you must be able to adapt on the fly, but you can't just wing everything without any plan. Strategy ultimately wins the fight.
3) Technical Execution
Strategy and execution go hand in hand. You have to be able to execute on the strategy and tactics well. Ideas won't amount to anything until you put them into play and take action.
4) Dealing With Uncertainty
You aren't going to enjoy being an entrepreneur much if you can't learn to operate among uncertainty. Yet, just as with any military operation, you also want to keep reducing that uncertainty as much as possible. Jonathan says he exercises this with his team by regularly reevaluating the situation, assessing the market, sales and competition. It's just like reconnaissance, collecting intel and then adapting to the new data. 
Finding Something Meaningful To Do
When he was finally discharged from the army Langer's biggest challenge was how to find something to do that could possibly compete with the personal fulfillment and excitement of those years.
The one thing that stuck out was launching a startup. So, he thought, why not just try it?
Some of his friends were also leaving the military at the same time. They started getting together and talking about what they could take on.
They knew cybersecurity, but also knew there were a lot of other companies trying to work that overall market. Even just from Israel. They wanted to be unique. For them, this meant specializing in something specific.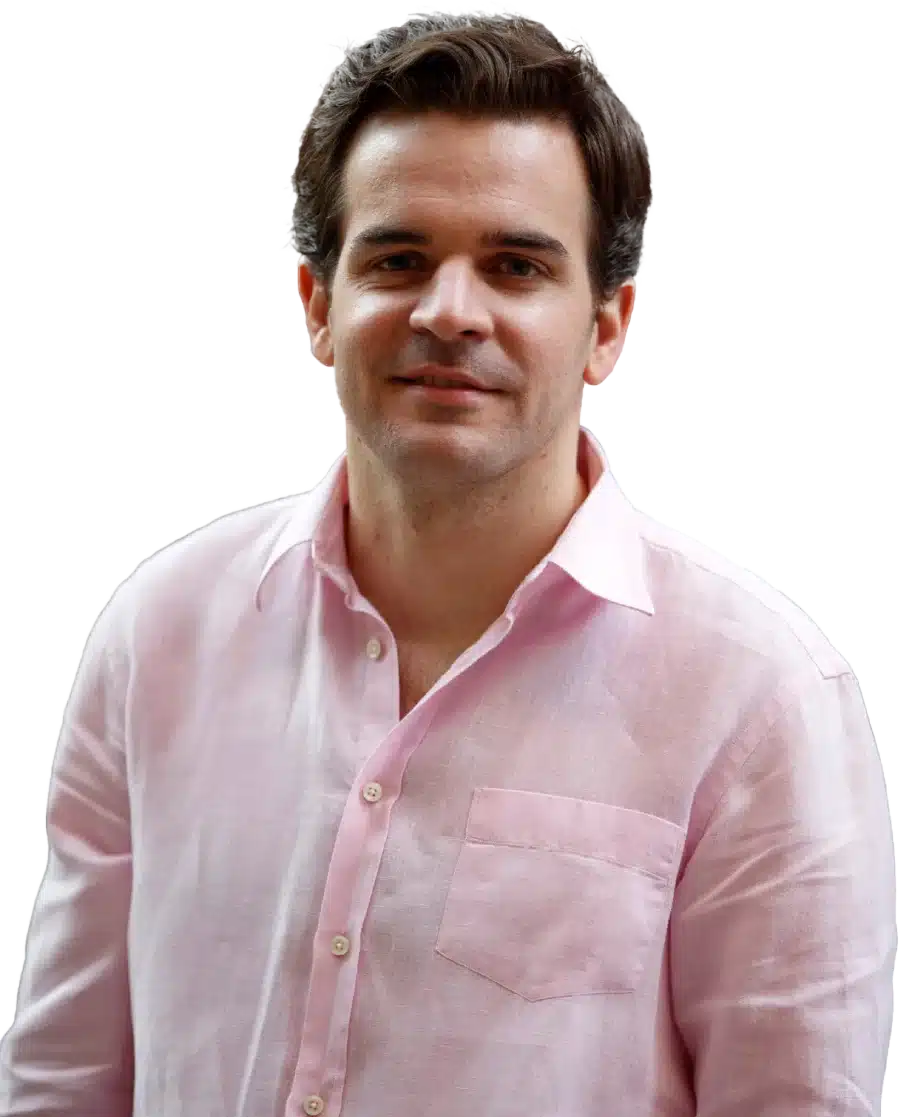 See How I Can Help You With Your Fundraising Efforts
Fundraising Process : get guidance from A to Z.
Materials : our team creates epic pitch decks and financial models
Investor Access : connect with the right investors for your business and close them
They struck on healthcare, and have been building SaaS for healthcare cybersecurity ever since then. 
Medigate
Jonathan began recruiting from soldiers he had worked with in the army and gave them an interesting new ride to jump on. 
He says one of the best decisions they made was to begin by getting out and engaging with prospective customers. Flying out to them and having real conversations and collecting the data points.
This ultimately led them to convince a big customer to give them a shot. They hadn't even finished the product. They landed the deal and spent the next 60 days sprinting without hardly any sleep to get it done. Since then they've built out teams in Israel, Europe and the US. 
They are now helping to tackle the great shift toward complete digitization of medicine and hospitals, and all of the new security measures that requires, as hackers also see new opportunities. 
Post-COVID Fundraising
Medigate has already raised $50M across three funding rounds. The most recent was pulled off right in the middle of the COVID-19 pandemic. 
They started out in February 2020, and pretty quickly it became clear investors were being more focused with what they would invest in, and many were fearful of the big long term changes this pandemic brought. 
Fundraising has long revolved around flying to in person meetings and face to face live pitching. You often had the chance to get to know investors and partners over months over dinner and coffee. Now it's all virtual and remote. This is perhaps an even bigger change for investors than it is for new entrepreneurs. 
Still, cold pitching an investor for $30M over a video call is going to take some finesse. 
Storytelling is everything which is something that Jonathan was able to master. Being able to capture the essence of what you are doing in 15 to 20 slides is the key. For a winning deck, take a look at the pitch deck template created by Silicon Valley legend, Peter Thiel (see it here) where the most critical slides are highlighted.
Remember to unlock the pitch deck template that is being used by founders around the world to raise millions below.
Access The Pitch Deck Template
Your email address is 100% safe from spam!
Jonathan's tips for fundraising in this environment include:
Making sure you've adjusted your pitch for the new normal and new future

Using the camera, not just voice

Being sure you have good sound

Turn off your phone and focus on the conversation

Take your time to prepare for the meeting and show up super sharp
His top advice for aspiring startup founders? "Make sure you enjoy the ride." You are about to jump on a rollercoaster with plenty of ups and downs. He says you'll make better decisions, will be less stressed, and more fulfilled if you have fun with it and just choose to enjoy it. 
Listen in to the full podcast episode to find out more, including:
Company culture and choosing to move to NYC

Successful product launches

How big Medigate is today

Using army tactics in startups
SUBSCRIBE ON:
Facebook Comments