Christer Holloman has raised tens of millions of dollars for his fintech startup, including achieving 100% oversubscribed in funding rounds.
On the Dealmakers Show, Holloman talks about thinking bigger, selling to enterprise customers, engineering FOMO, innovation in banking, stepping away from your CEO position, and what you do next. Plus the power of publishing your own book.
Listen to the full podcast episode and review the transcript here.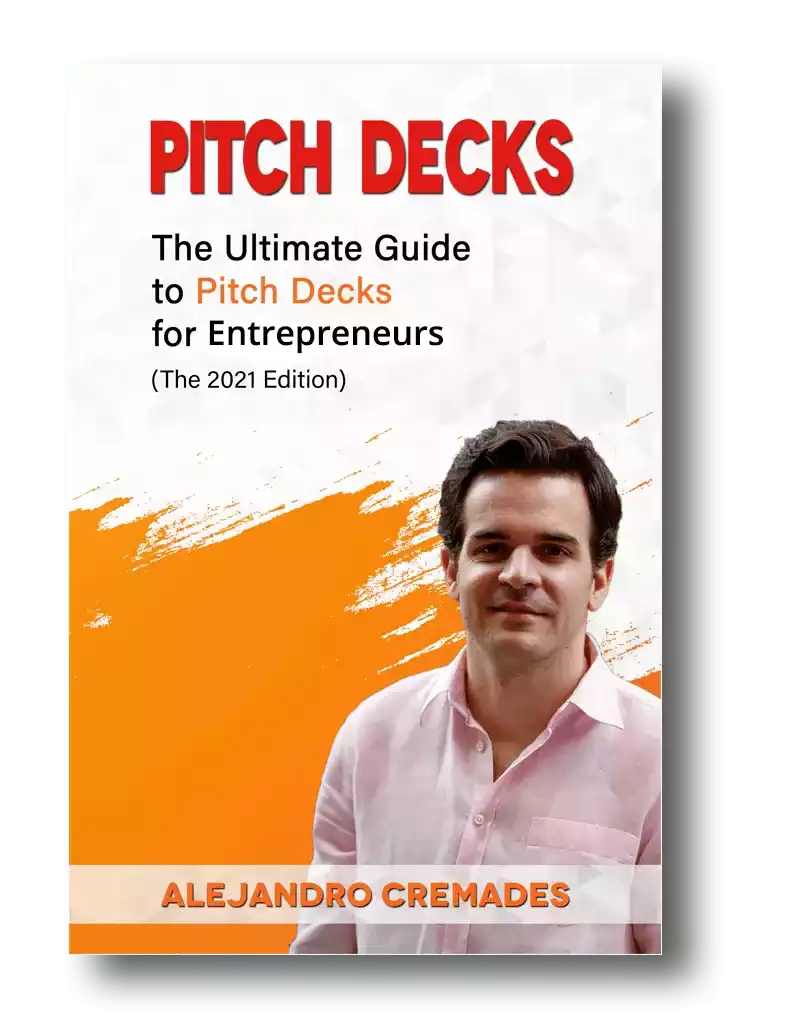 *FREE DOWNLOAD*
The Ultimate Guide To Pitch Decks
Here is the content that we will cover in this post. Let's get started.
Innovating Online
Christer Holloman was born and grew up very close to the arctic circle in Sweden. Where the sun doesn't set for six months of the year. 
One of his early rights of passage was going through mandatory military service, which has helped Sweden maintain being neutral for centuries, thanks to its great defensive system. 
From his teenage years he says that he believed if he was going to be successful he needed to be closer to the action and in the heart of a bigger city. At first that meant having his eyes on the capital, Stockholm. 
Then after a scholarship in the UK, he found London even bigger and more exciting. 
London took him into the world of content and working for a major newspaper group. He was tasked with helping newspapers innovate and move online as people stopped buying paper. He aided in creating new products and revenue streams, like CareerBuilder.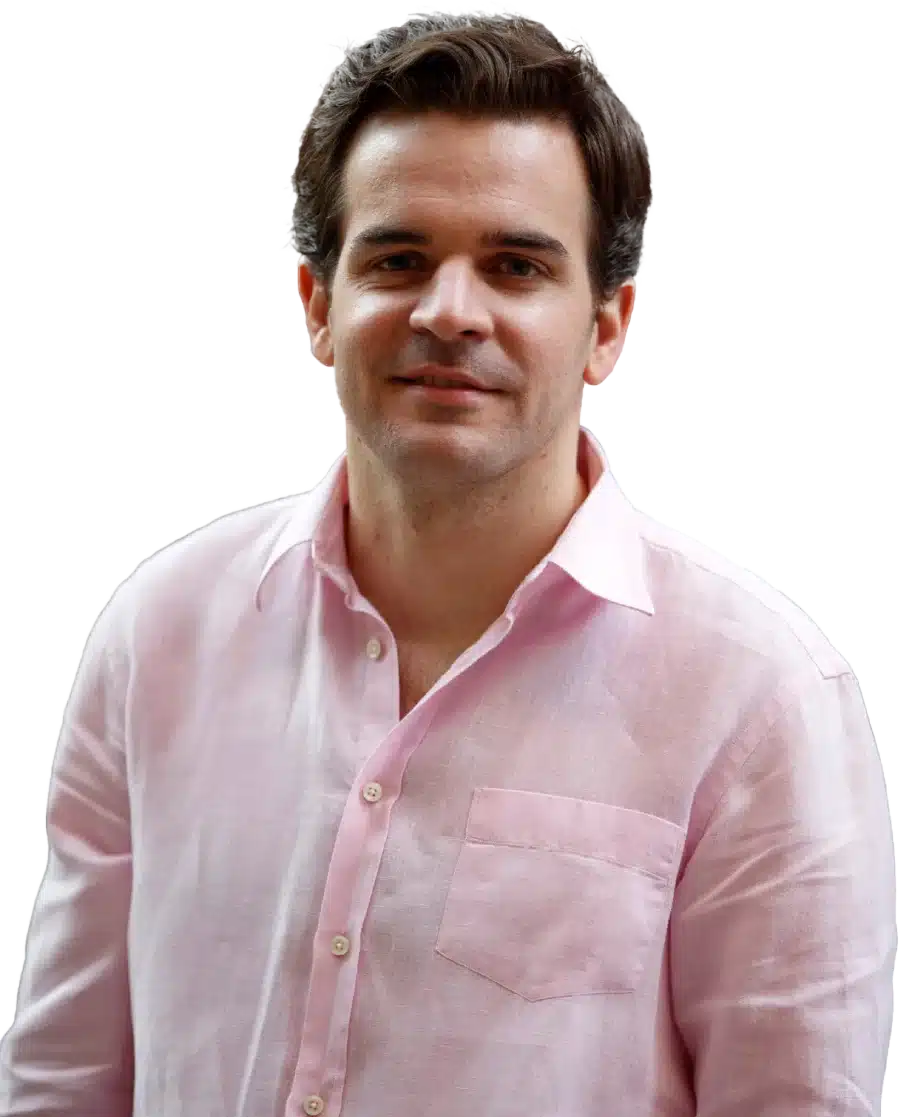 See How I Can Help You With Your Fundraising Efforts
Fundraising Process : get guidance from A to Z.
Materials : our team creates epic pitch decks and financial models
Investor Access : connect with the right investors for your business and close them
Working At Glassdoor
He then became one of the first employees of employer review site Glassdoor. A company that grew to 1,000 people and was eventually acquired for more than a billion dollars.
Holloman says that the impact of that was elevating his perspective. It was a huge contrast from the traditional businesses he had worked in. Not only in how fast you can go, but in how big you can go. Such as when one of his bosses said his $10M revenue idea just wasn't worth the hassle. 
Then talking with a friend who was working on a buy now pay later startup, Christer started to see the opportunities for doing something differently in the banking space. 
He witnessed the challenges of raising the additional capital or debt facilities to lend out directly, and the drag of getting your own banking licenses. He didn't see anyone else taking advantage of working with the banks as partners with software to empower them to do this, so he decided to take it on himself.
Enterprise Sales
Christer decided to launch Divido with two other cofounders. A white label SaaS platform for the buy now pay later space. Enabling banks and retailers to provide credit to customers. 
At the beginning they focused on SMEs. They built up over 1,000 of these customers. Then everything changed when they were approached by Lenovo as a big enterprise customer. 
Holloman says that it not only helped them really up their game to serve clients at this level, but it got the board to decide to exit helping SMEs entirely, and go all in on selling to enterprise customers. 
Of course, enterprise sales is a completely different animal than selling retail or to small businesses. In their case, it meant going from having one sales guy that could close customers every week and really ramp up traction, to a sales cycle that can be more than a year long. It not only means finding a decision maker, but often getting several decision makers on board. Then you might spend six to nine months going through due diligence, before finalizing a contract. Then to build for the client may take another six to nine months. 
Engineering FOMO & Oversubscribed Funding Rounds
Divido has already raised $50M. Including raising a big round amidst COVID. 
Storytelling is everything which is something that Christer Holloman was able to master. Being able to capture the essence of what you are doing in 15 to 20 slides is the key. For a winning deck, take a look at the pitch deck template created by Silicon Valley legend, Peter Thiel (see it here), where the most critical slides are highlighted.
Remember to unlock the pitch deck template that is being used by founders around the world to raise millions below.

Access The Pitch Deck Template
Your email address is 100% safe from spam!
In the early days Christer said that Divido found it hard to raise money. Many thought it would be too easy for others to copy. It got to the point where the founders began looking for jobs. Even when they finally got one investor to commit to half their ask, he says that he had to sell his car to find the money to live off, to keep going in the hope of completing the round. 
The two things that he says turned all of their fundraising around was the validation that the first investor provided, and the fear of missing out that created among other investors. In fact, they not only filled that round, but ended up raising almost double their ask. Just a few weeks later the company was in an entirely different financial position. 
After that, Christer says that they've become much more systemized in creating those same triggers to successfully fill their fundraising rounds. 
That begins with doing plenty of upfront research on your space and the investors in it. Essentially knowing which investors have invested in your competition, and which are more likely to be available to invest in your venture. Furthermore, it is also key from his perspective, to shorten your list by those not only investing in your market, but your location. Then hit them all, as hard as you can, as fast as you can, in as short a period as you can. 
Christer says not to limit yourself to one point of contact or one medium either. You don't know who will be on vacation, or which channel will get your message through. So, contact multiple people at the same investment firm. Do it through email, phone, and LinkedIn. As well as live events where they are likely to be attending. 
This of course needs to be in tandem with a very "compelling ah business case that illustrates that this is a huge opportunity and this is why you need a position to capture this opportunity." Which you can deliver in a way that is understandable and relatable.
Christer is now working as an entrepreneur in residence for a major bank and has also published several books, including Transactional to Transformational: How Banks Innovate.
Listen in to the full podcast episode to find out more, including:
The notable investors Christer's strategy has enabled them to land
How to manage your investors once you bring the capital in
When to transition out of being CEO, and what to do next
Christer Holloman's top advice for starting a business
SUBSCRIBE ON:
Facebook Comments