Doug Kirkpatrick has already raised tens of millions of dollars for his technology startup, which is transforming our wireless infrastructure in a more sustainable and connected way.
One the Dealmakers Show, Kirkpatrick talked about connecting the parts to create innovative new solutions that push things forward. Including seeing the world through new lenses, being on both sides of the table as a founder and funder of startups, and the future of connecting the world.
Listen to the full podcast episode and review the transcript here.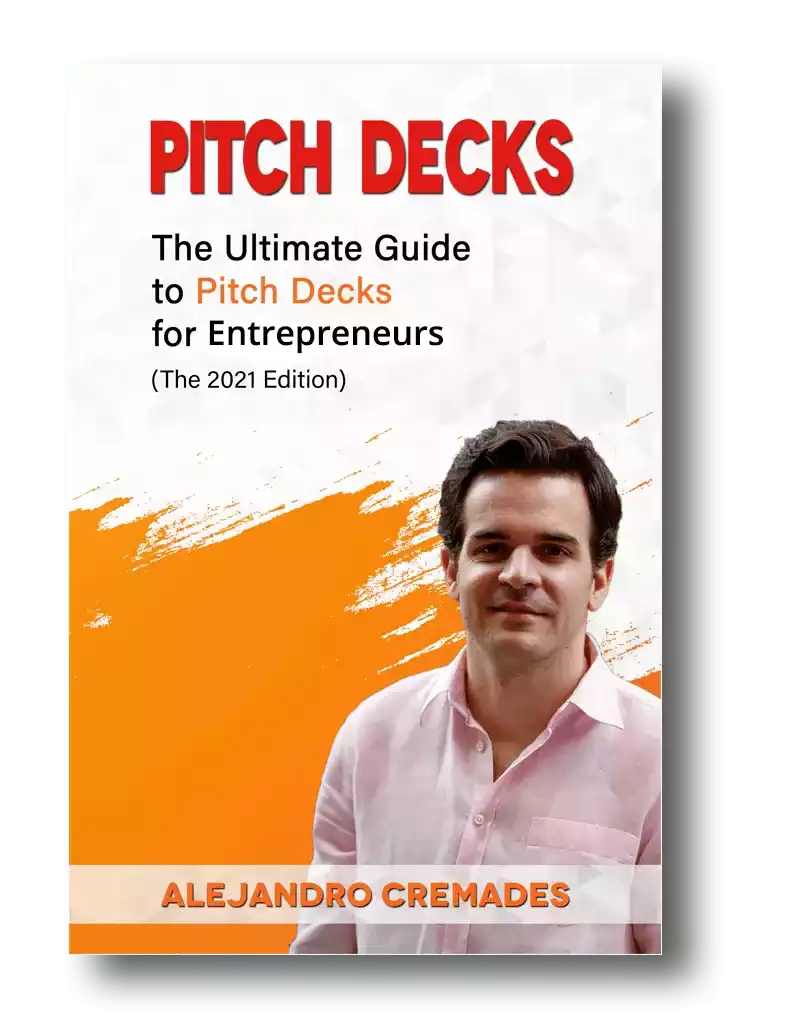 *FREE DOWNLOAD*
The Ultimate Guide To Pitch Decks
Here is the content that we will cover in this post. Let's get started.
New Perspectives
Doug Kirkpatrick's parents were diplomats. Which meant a childhood full of travel experiences, and being exposed to new cultures and situations that most don't get to see.
His parents met and got married in Tehran. Doug was born in Paris. After which, they moved to Beirut, and then Cyprus. They were evacuated during the civil war. Then found themselves in Warsaw and Vienna.
He didn't just get to witness different cultures in terms of language, food, and currency, but also in how they operated. This was still the cold war period. He got to peek behind the iron curtain and saw how communism and socialism operated. Before returning to the US.
His big takeaway was really that there are multiple ways to do things. You can get from A to B and solve things, without necessarily taking the same route.
While returning to America after all of these years certainly took some adjusting to, he found that he had a great advantage in math and physics, and was well ahead of his peers.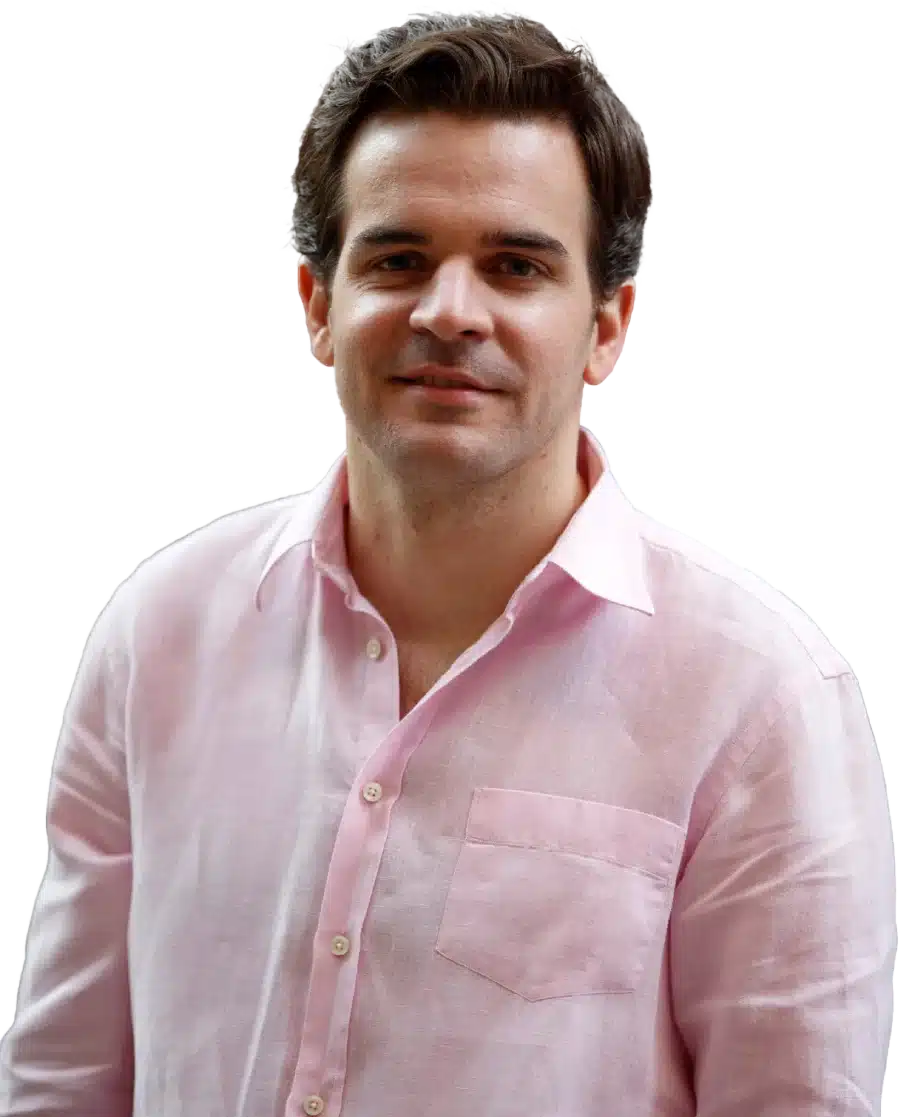 See How I Can Help You With Your Fundraising Efforts
Fundraising Process : get guidance from A to Z.
Materials : our team creates epic pitch decks and financial models
Investor Access : connect with the right investors for your business and close them
Illuminating Moments
Doug Kirkpatrick is grateful for mentors that he says were really interested in him succeeding. No matter what success looked like for him personally.
He just wanted to be moving forward. Experimenting with different opportunities, and seeing how far they would lead.
Today, for those that come to him as a mentor, he tries to pass on the same. Enabling them to find their own success, through what both makes them happy, and lets them make their greatest contribution.
Doug's own path first took him into a teaching position in Maryland and working in a naval research lab.
What really became a transformative moment was his experience working in the lighting industry.
Kirkpatrick says that he saw LED coming. Yet, the company he was at just wasn't ready to move at the pace necessary to keep up with the way the world was changing. So, he joined the Defense Advanced Research Projects Agency (DARPA). Which is a part of the DoD.
They began working on powering next-generation flashlights for the special forces. When one of the first tests was dropping their product out of an airplane, he discovered something powerful in combining two important elements into something which really made a difference.
600k of their units got shipped to Afghanistan and Iraq. Which really jump-started this space.
What really struck him was now thinking about the economics of technology. The process of finding customers, the applications for them, and creating quick returns, which will fuel your hockey stick growth.
Choosing Which Ideas To Run With
Next, Doug flipped to the other side of the table, from building to helping fund the creation of new things. Venture capital firm, Vantage Point brought him in to help them vet funding opportunities.
They wanted both financial and technical professionals on deck to help them evaluate the pitches of entrepreneurs. VCs might easily get the financial aspects, but don't always have the deep technology expertise to know whether a pitch is really viable or not.
Doug says that it wasn't uncommon for them to be pitched ideas that completely violated the laws of physics and mechanics and just didn't have real potential.
In this role, he learned to quickly say no and filter out those ideas, so that they could focus on those that did have potential. As well as to be able to reevaluate your positions when macro factors change the ecosystem you are operating in.
He went on to create his own venture studio micro fund.
Eridan
This process of evaluating ideas and new technology led Douglas to his most recent startup, Eridan.
The cofounders brought together their experience with gallium nitride and polar transmitters to transform what is possible with wireless connectivity.
What started out as a project to create a new military radio, has become a company with commercial applications all over the world.
Their 5G small cells enable extremely efficient, sustainable connectivity. Technology which Doug says he sees as being able to connect much more of humanity internationally. In turn, enabling far more people to participate in pushing things forward.
Storytelling is everything which is something that Doug Kirkpatrick was able to master. Being able to capture the essence of what you are doing in 15 to 20 slides is the key. For a winning deck, take a look at the pitch deck template created by Silicon Valley legend, Peter Thiel (see it here) where the most critical slides are highlighted.
Remember to unlock the pitch deck template that is being used by founders around the world to raise millions below.

Access The Pitch Deck Template
Your email address is 100% safe from spam!
Listen in to the full podcast episode to find out more, including:
Semper Gumby
Fundraising and investor expectations
The future of communication
Doug's top advice when launching a company
SUBSCRIBE ON:
Facebook Comments