Leore Avidar is now on his fourth startup. He currently runs two fast growing companies that he has raised $100M or more for, each. 
On the Dealmakers Show Avidar shared how early failures are critical to get under your belt to succeed later. Plus, the only five things you should be doing as an early stage startup, the most important questions to ask when hiring for your startup, and the three things you should be focusing your time on as a founding CEO.
Listen to the full podcast episode and review the transcript here.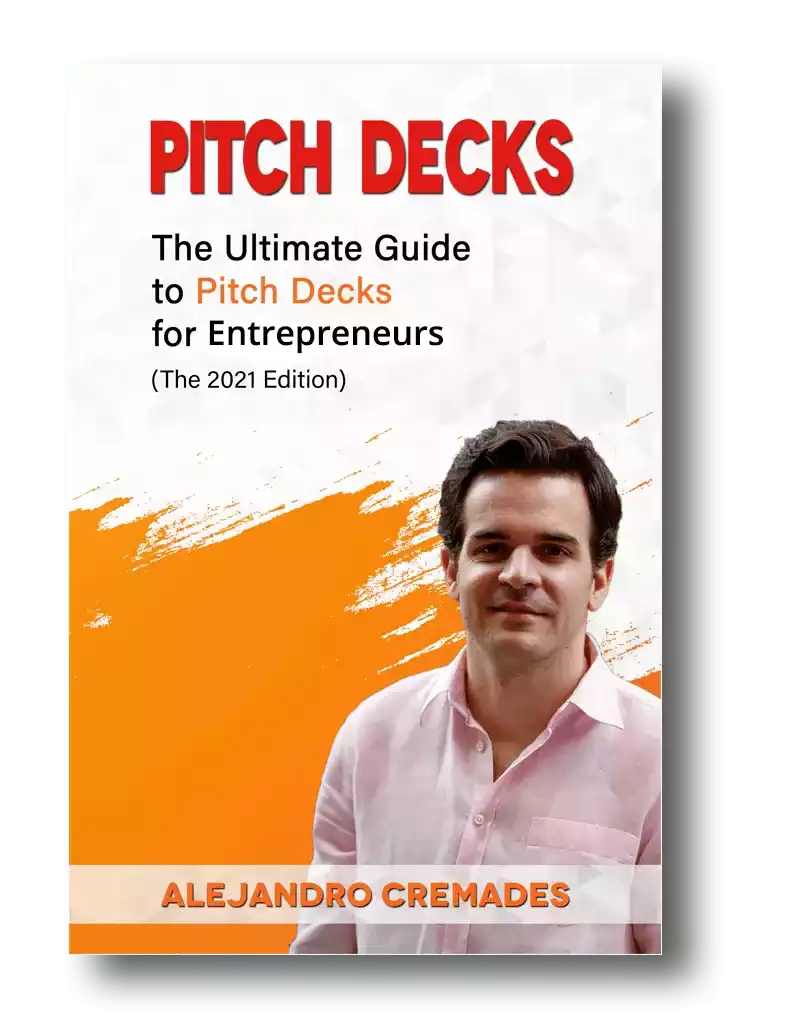 *FREE DOWNLOAD*
The Ultimate Guide To Pitch Decks
Here is the content that we will cover in this post. Let's get started.
Failing Fast
Leore Avidar was born in Milwaukee, and grew up just outside of Chicago. He remembers two things that stick out from those years, playing a lot of basketball, and the cold weather. Which he still didn't escape when he went to college in Michigan, or ended up working on Wall Street, in NY. 
Even if it was subconsciously, Leore was certainly influenced by his parents. His mother worked in software at SAP. His father was a trader for Bear Stearns. This finance and technology background, together with his love for numbers has all come together to make him the entrepreneur and CEO he is today. 
Very early on Leore says that he had a goal of creating a machine that would trade for him, so that he could retire early, and go travel the world. 
That goal was so strong that he really only took two types of classes in college. Either computer science/engineering to help him be able to build it, or finance. 
Even during college Avidar took a shot at his first startup. An early version of Instacart that digitized grocery ordering and pick up,  which was perhaps too early for the market.
There he quickly learned where he and his cofounder were short on skills, or funds to hire developers. So, he set about learning how to program himself, and went to work on Wall Street to learn more about finance, and compete with what he saw were the smartest minds in the world. He wanted to be challenged intellectually, to solve hard and lucrative problems, and to learn. 
"Soon, he found he wasn't able to impact things as much as he'd like at a young age within old school businesses. And they didn't move fast enough for his style."
So, along with some friends, he took a shot at another startup as a side hustle. Unfortunately this ecommerce venture didn't make it for more than five months. Though he credits both of these early experiences with giving him the knowledge he needed to make his currentventures so successful today.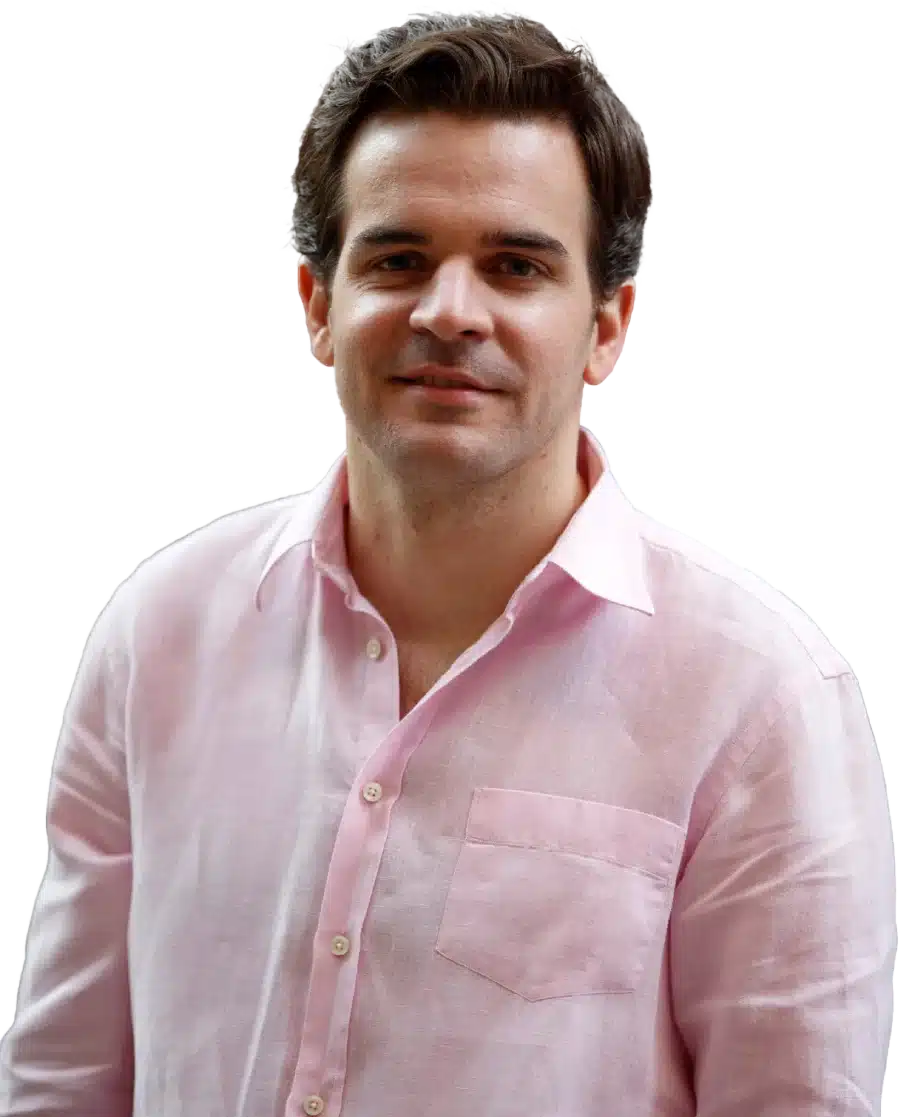 See How I Can Help You With Your Fundraising Efforts
Fundraising Process : get guidance from A to Z.
Materials : our team creates epic pitch decks and financial models
Investor Access : connect with the right investors for your business and close them
His top advice today for those launching their own businesses is that "it's not going to go the way that you think. It's going to take hard work. There are no shortcuts."
Beyond that, he has also learned that it is hiring and bringing in great people that really make everything possible. 
The 3 Things To Focus Your Time On As A Founding CEO
Today, Leore Avidar says that there are just three things he is really focusing his time on as a business leader.
1. Setting Culture & Values
That is, laying out how they are going to actually build the company.At his organizations, Leore has focused on establishing a culture or entrepreneurship. He wants employees to learn about all parts of a startup to the point they feel prepared to successfully launch their own after leaving ALT or Lob. Many founders have come out of Lob as a result. He also sees it as critical employees feel like an owner of the business, and bring that notion to how they do their job, owning the outcome for their specific business unit or project.
2. Fundraising
Fundraising can take up 50% of your time. Especially in the earlier rounds. No matter where you are on the journey, you'll constantly be spending time engaging with and talking to investors.
3. Hiring
Specifically hiring the management team. In fact, he put the executive team in place for his most recent startup immediately. Something too many founders are scared to do. To their own detriment.
If you hire a really strong management team, they will run all of the other day to day business. Leore says he focuses on finding people that he can learn from, and that are stronger in their function than he is. 
He says that "You need to hire people that are smarter than you. If you're always the smartest person in the room, and you're always coaching people, your ceiling and your company's ceiling is only as high as yourself." Hiring better means you can keep learning and increasing your potential altitude.
The Top Questions To Ask When Interviewing Startup Hires
Leore says that for his potential hires he wants to know the one metric that is most important to them. Then drills down deep to understand how they think about it, and to see if they can replicate it. 
Then he asks himself if he learned anything from the interview. Are they smarter? Did you respect them? Would you go work for that CMO or CFO? If not, he says that he can't hire them.
Running Two Rocket Ship Startups Simultaneously
After a stint working at Amazon, on AWS, and interacting with VCs and startups everyday he decided to go at it again with his third venture, Lob. 
He and his cofounder applied to Y Combinator and dove into building Lob, an enterprise SaaS business that automates direct mail campaigns for marketers. A company that he has already hired 200 people for, and has raised $100M.
After his side hustle of trading sports cards turned $15k into $15M, yet he still couldn't get a loan from a bank, he decided to launch a fourth startup. 
ALT is designed to provide liquidity for alternative assets. This is done through an exchange, loans, and an alternative asset fund. They've already raised $120M in equity, $200M in debt financing, and $40M through their funds business. 
Storytelling is everything which is something that Leore Avidarwas able to master. Being able to capture the essence of what you are doing in 15 to 20 slides is the key. For a winning deck, take a look at the pitch deck template created by Silicon Valley legend, Peter Thiel (see it here) where the most critical slides are highlighted.
Remember to unlock the pitch deck template that is being used by founders around the world to raise millions below.

Access The Pitch Deck Template
Your email address is 100% safe from spam!
Listen in to the full podcast episode to find out more, including:
Applying to Y Combinator

How to be prepared for the different stages of fundraising

The only 5 things you should be focusing on as an early stage startup

Hiring your first startup employee

Landing your first enterprise customer

More about Lob and ALT
SUBSCRIBE ON:
Facebook Comments