Arcady Sosinov's startup is changing the mobility experience, and perhaps just about everything else about how we live and work too. 
During our interview on the DealMakers podcast, Arcady Sosinov shared his adventure of creating, funding, and scaling a company. Including when to make the leap into entrepreneurship, essential tips on choosing and structuring your founding team and investors, and how to find the strength to keep going, even when your company runs out of cash. Plus, the future of mobility and how incredible the impact of electric mobility really is. 
Listen to the full podcast episode and review the transcript here.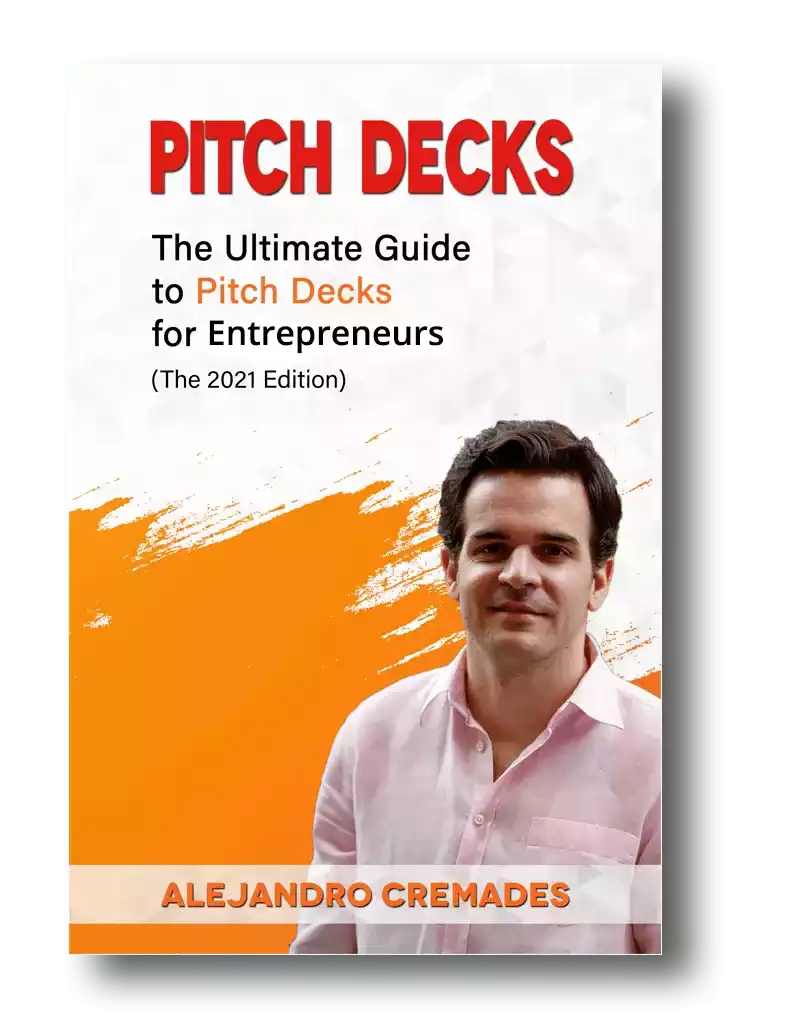 *FREE DOWNLOAD*
The Ultimate Guide To Pitch Decks
Here is the content that we will cover in this post. Let's get started.
Land Of Opportunities: The American Dream
It takes courage, belief, and an enormous amount of hard work and an entrepreneurial spirit, but Arcady Sosinov and his family have proven that the American Dream is still alive, well, and functioning, if you are willing to put in the effort. 
Arcady's family is from a small town just 50 km away from Chernobyl. In fact, his mother was still pregnant with him when the historic Chernobyl power plant disaster happened. 
As soon as they could his family escaped to St. Petersburg, where Arcady was born. No small feat during this period of the Soviet Union where there was really no freedom of mobility at all. 
They ended up going back and growing up next to that power plant until the Soviet Union dissolved. It was right around then when his family was accepted as refugees into the US and ended up in New York. 
Three generations of the family crammed into a tiny one-bedroom NYC apartment. As with most immigrant families, they were focused on doing well in education and working as hard as possible.
It worked out, and in addition to Arcady's success story, his sister received her Ph.D. from Yale. 
This was all an incredibly formative experience for Sosinov. One that definitely helped set him up for entrepreneurship and having the right mindset to do it. He saw his family leave absolutely everything behind and just go for it when they had the opportunity to come to the US. They were willing to take the risk. 
Just as importantly, he gained their work ethic. He says since the age of 14 he has never not had a job or business. As soon as he was old enough, his mother would drive him to the local country club at 4:30 in the morning so he could put in 8-9 hours of work carrying golf bags. Then he would go home and give his family all of his earnings.
How To Know When To Make The Leap 
How do you know when to take the leap of faith and launch into all of the uncertainty of entrepreneurship? 
After college Sosinov found himself developing trading and accounting software for the Bank of New York Mellon, and a Boston-based hedge fund. 
He continued to work on programming data analytics, implementation, and theories of investing in energy and utility fields. 
Eventually, one of these companies moved him out to the San Francisco Bay Area. Being intellectually curious and wanting to flex, challenge, and maximize those mental muscles he joined Berkeley's MBA program. He ended up simultaneously working a full-time job, doing his MBA, and launching his startup, all at the same time. 
His business idea began evolving as a project in a class at Berkeley. He describes it as almost an incubator or accelerator program, where you have teachers who are experienced in business and investing.  
He launched FreeWire during this time. One of his professors, angel investor Steve Blank offered him $50,000 to pursue the idea. He told the chairman of the hedge fund he was working for about it, and he also became an investor. These were the proof points that compelled him to go all-in on this venture full time. 
Choosing & Structuring Your Founding Team
From getting funded to just making things work, most of your success in a startup is about the founding team. It is incredibly important to choose the right cofounders and structure things well.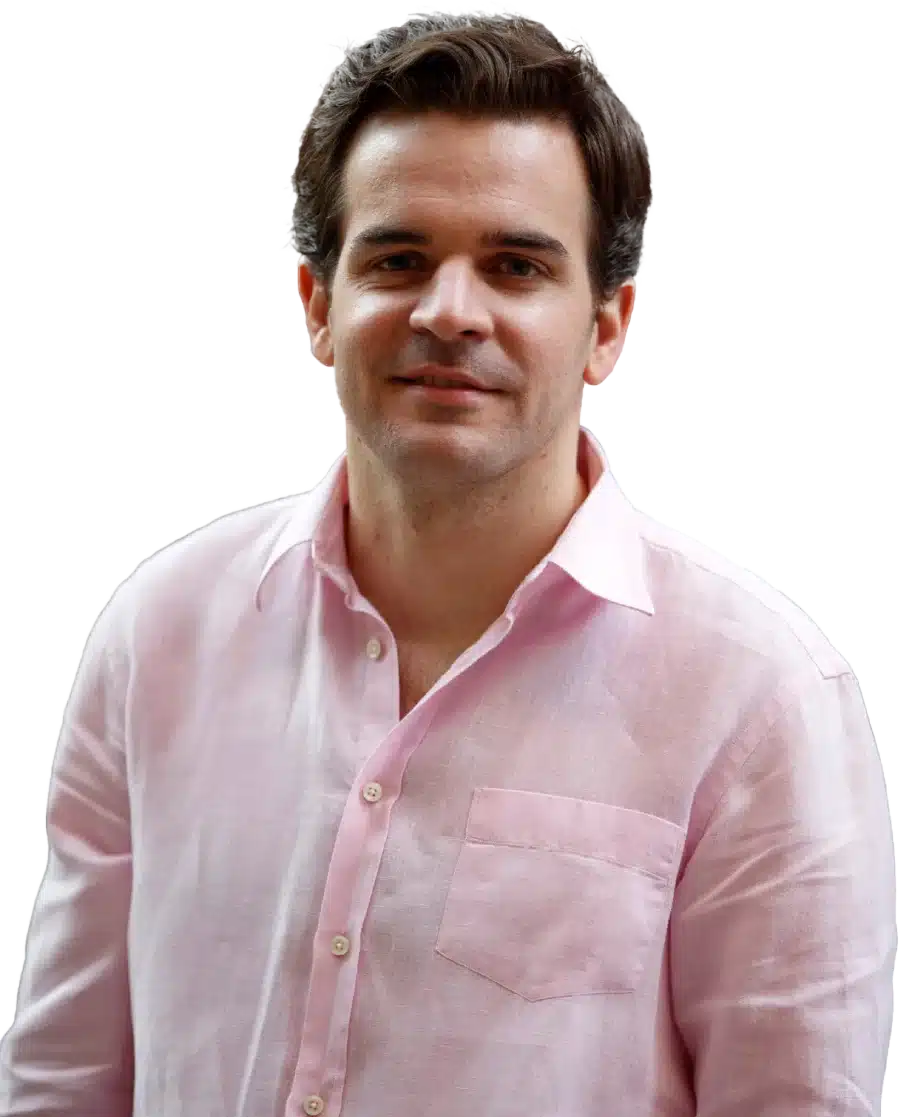 See How I Can Help You With Your Fundraising Efforts
Fundraising Process : get guidance from A to Z.
Materials : our team creates epic pitch decks and financial models
Investor Access : connect with the right investors for your business and close them
Arcady says it is a mistake to bring your MBA class buddies in. 
He recommends:
Bringing in a diverse set of skill sets in different fields

Bringing along those with similar risk appetites and commitment levels

Being sure you have structured the legal paperwork well, using a lawyer

Including cliffs and specific time commitments and milestone achievements as part of earning any equity 
If you don't do this, you may find you are the only one working in the business full time. You may be getting paid nothing, while your cofounders are still working full time back at comfortable big salaried jobs. Or they may do nothing, and still be collecting returns on that equity for years.
Running Out Of Cash
Arcady says that every startup runs out of cash. Often multiple times. If an entrepreneur doesn't admit it, they are lying or just haven't been in the game long enough yet. 
Despite now raising around $45M in capital, he says they've been down to the wire (and beyond) several times. Once that came on Christmas eve during their Series A round. That meant missing payroll and effectively shutting down the company until the investor had a change of mind in the new year. 
He says the important thing is being able to learn and improve from these things. 
Storytelling is everything which is something that Arcady was able to master. Being able to capture the essence of what you are doing in 15 to 20 slides is the key. For a winning deck, take a look at the pitch deck template created by Silicon Valley legend, Peter Thiel (see it here) where the most critical slides are highlighted.
Remember to unlock the pitch deck template that is being used by founders around the world to raise millions below.
Access The Pitch Deck Template
Your email address is 100% safe from spam!
The Future Is Electric
FreeWire specializes in ultrafast electric vehicle charging. Their technology allows drivers to charge their vehicles in convenient locations, fast and with a great experience, while better managing the utility grid. 
Arcady sees a massive shift to electric mobility. Amazon is making a billion-dollar investment in this direction, and as electric and autonomous vehicles increase their range and charge faster and more cost-effectively, he says it will change where people live. 
Listen in to the full podcast episode to find out more, including:
Working at 14 years old and never looking back

Which investors to choose for your Series A

The future of power and mobility

Arcady's top advice for new entrepreneurs
SUBSCRIBE ON:
Facebook Comments