Antoine Hubert is changing the food chain, and he has already raised $435M for his global food tech startup.
During our interview on the Dealmakers Show, Antoine Hubert and I talked about worms, recycling, farming insects, fundraising challenges, impact investing, and how one startup is reinventing the food chain.
Listen to the full podcast episode and review the transcript here.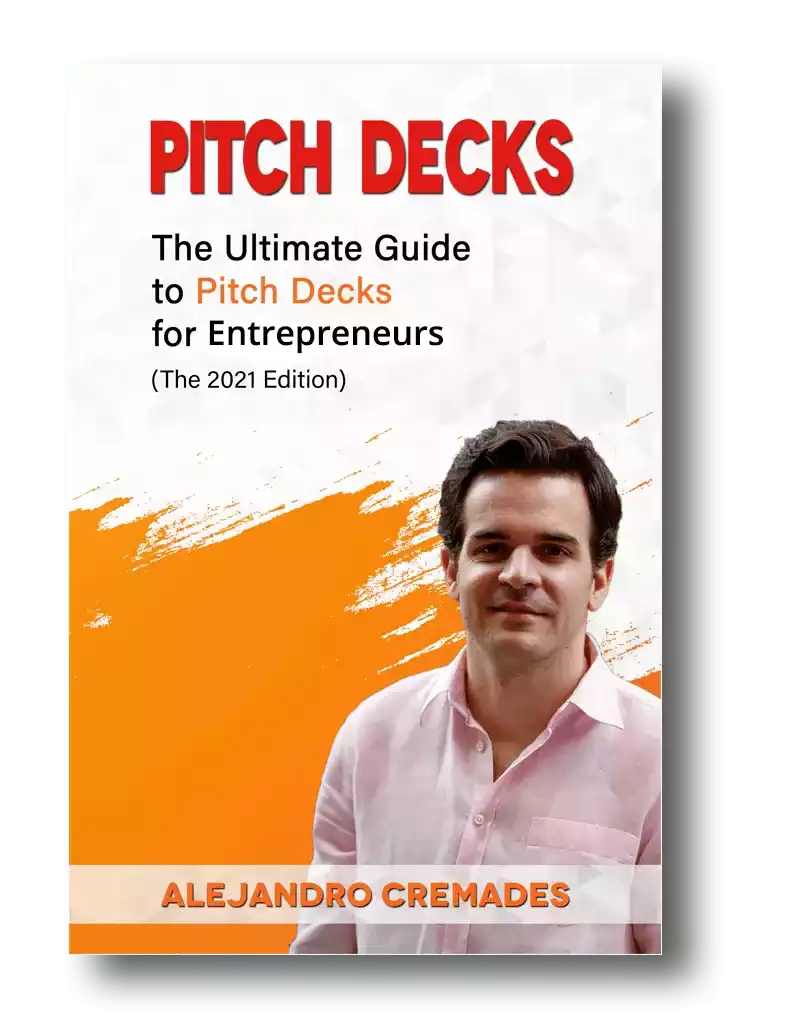 *FREE DOWNLOAD*
The Ultimate Guide To Pitch Decks
Here is the content that we will cover in this post. Let's get started.
Worms, Soil & The Environment
Growing up in Paris, Hubert enjoyed spending weekends in the French Alps, exploring nature in the mountains. He loved being out there with the plant, trees, butterflies, and insects. And, spent much of his free time reading about animals and watching documentaries.
He wanted to grow up to be a biologist, working with animals and learning about the origins of life and our ecosystem, even before the days of the dinosaurs.
He pursued studies in agriculture, ecology, and biology, ultimately becoming an engineer in meta culture.
These studies led to joining research projects from the Caribbean to New Zealand. He dove into agriculture pollution, recycling efficiency using worms, and soil microbes which influence water quality and the ability of the ecosystem to restore itself. After all, human society and life as we know it is all a result of, and reliant on the thin layer of soil on the earth, less than two feet deep.
Antoine then headed back to France to bring his learnings to the NGO space. In Paris, he promoted the use of worms in schools and at home for recycling, composting, and growing fruits and vegetables.
From Non-Profit To For-Profit
Antoine Hubert's non-profit work went from nothing to many partnerships and creating toolkits for organic farming, waste processing, and composting.
Continuing to read and research, they came across the concept of insect farming. A practice that had been around for hundreds of years, but which was becoming more commercial in Asia, with applications for both animal feed and human food. Even the United Nations began promoting this concept.
They added it to their NGO work. Yet, they grew increasingly frustrated at the gap between providing education and the implementation.
Instead of just talking about it, they seized on this idea and turned it into a for-profit company that did, instead of just teaching about it.
This became Ynsect, and its line of products designed to revolutionize the food chain, with both tangible short term impacts, and spreading knowledge for long term impacts.
Fundraising
Transforming the food chain and in many ways our entire ecosystem takes money. So far Ynsect has already raised $435M. They started out proving their concept and gaining backing by entering contests. They began to hit some awards and found other scientists, investors, and institutions were interested in this as well.
Ynsect brought in more researchers and applied to more contests. Then they won a $2M grant. That was the trigger that finally got Antoine to quit his day job and go all-in on this venture. Within just a few months they were able to add debt financing through a new cofounder. That helped them to power through more hiring and landing early investors.
For equity fundraising, Ynsect has now been through their A, B, and C rounds. Despite their success and traction, Antoine told our audience it was still challenging to raise their latest round. Factors adding to this were certainly not being your average software or SaaS company that VCs are famous for investing in today, as well as the size of the round.
They were also bringing together a collection of diverse shareholders, lenders, and investors. There were French companies, and investors from Singapore, Hong Kong, the USA, and the UK participating.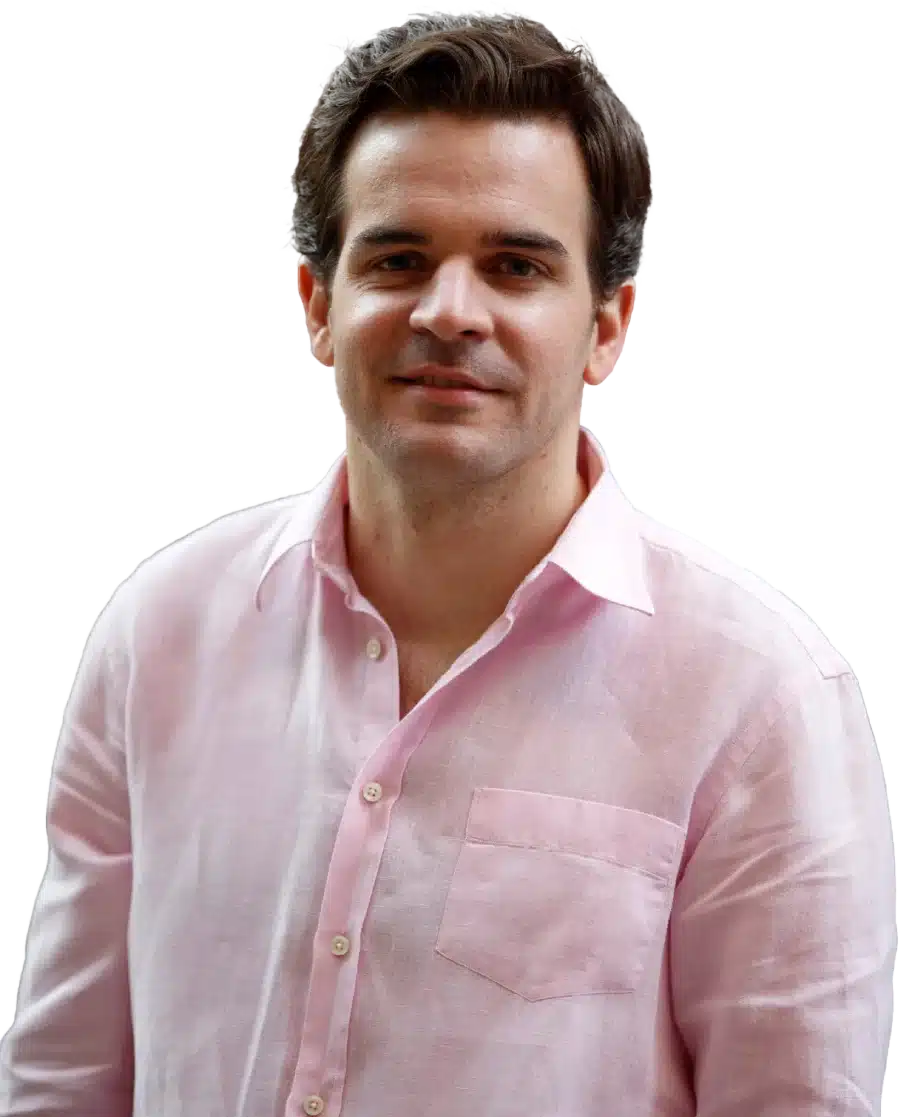 See How I Can Help You With Your Fundraising Efforts
Fundraising Process : get guidance from A to Z.
Materials : our team creates epic pitch decks and financial models
Investor Access : connect with the right investors for your business and close them
While things have been changing, especially in the past five years, impact-focused investments haven't always been as popular as the concept has been in the media either. Of course, now you have billionaires like Bill Gates investing heavily in the food chain and agriculture.
To put the icing on the cake, Ynsect was raising their Series C round right during the 2019 Christmas holiday season, and his second child was born the same month.
Storytelling is everything which is something that Antione was able to master. Being able to capture the essence of what you are doing in 15 to 20 slides is the key. For a winning deck, take a look at the pitch deck template created by Silicon Valley legend, Peter Thiel (see it here) where the most critical slides are highlighted.
Remember to unlock the pitch deck template that is being used by founders around the world to raise millions below.
Access The Pitch Deck Template
Your email address is 100% safe from spam!
Ynsect Today
In spite of COVID lockdowns hitting the day after planning to launch their new facility in France, all of this investment seems to have been paying off. Today, Ynsect has 250 patents and 105M commercial contracts.
They have over 135 team members around the world, and plan to nearly double their headcount by the end of 2021. According to their website, they are actively hiring engineer apprentices in insect nutrition.
On the B2B side, Ynsect sells ingredients to pet food companies and for farmers for animal feed, including fish farmers for salmon and trout fisheries. Their fertilizer is used for staple crops like corn and wheat as well as vineyards.
Beginning in 2021, Ynsect is opening up their products with BtoBto C with Compo who is going to sell the fertilizer Ynfrass in all Hypermarket and garden center.
Listen in to the full podcast episode to find out more, including:
How Ynsect is automating insect farming and produce
How they are creating a vertically integrated deep tech agricultural business
Antoine's top advice for other entrepreneurs
The importance of bringing in advisors and coaches earlier
SUBSCRIBE ON:
Facebook Comments