Rajaie Batniji is a lifelong learner with a passion for having a tangible impact. His titan of a startup, Collective Health, has been disrupting the healthcare industry and is now valued at over $1 billion.
It's no secret that our healthcare system is seriously flawed. It's dominated by a massive $250 billion incumbents who haven't been moved to change things. As well as politicians who have failed to find a happy medium.
In Batniji's own words, "we have the worst health care of any developed country." America spends more on healthcare than any other developed country. Almost twice as much as the closest competitors. Often one out of every $3 is eaten up by administrative costs, instead of providing care.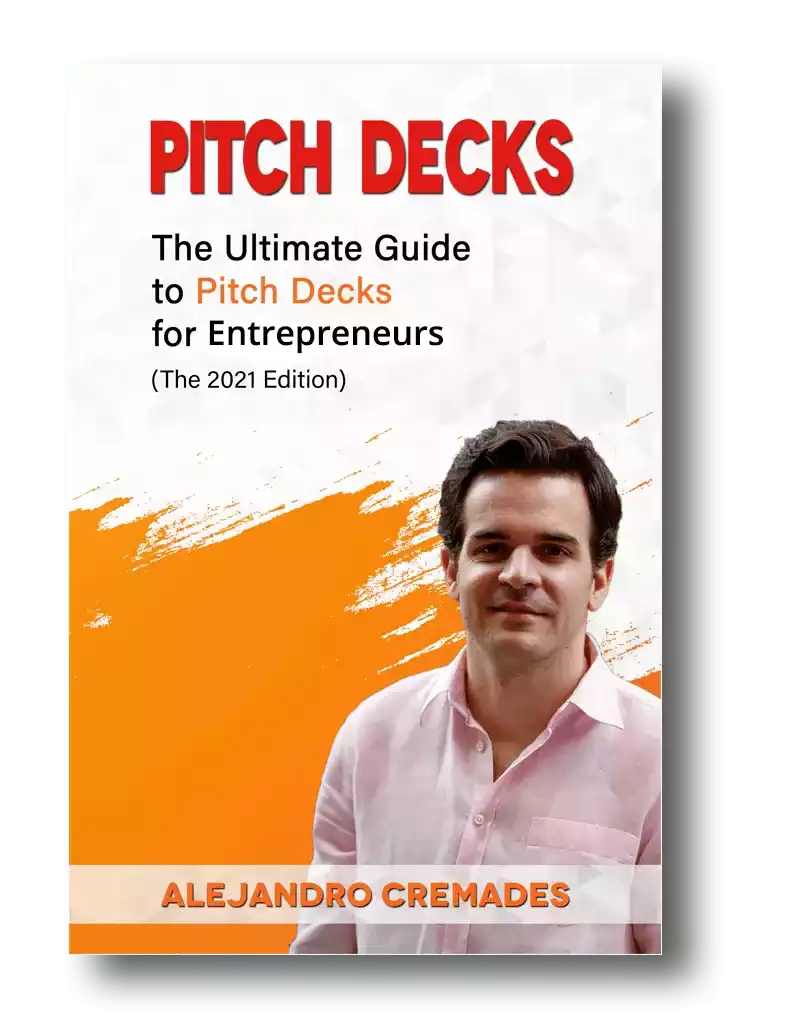 *FREE DOWNLOAD*
The Ultimate Guide To Pitch Decks
In his recent appearance on the DealMakers Podcast, Rajaie Batniji shared how he got started, how he has made it through the tough days of entrepreneurship, what it takes to take on an industry of this size and complexity, as well as how they went about raising hundreds of millions of dollars in funding ().
Here is the content that we will cover in this post. Let's get started.
Ambition To Make An Impact
Rajaie Batniji was born in Gaza. As his parents put it, he was "born feet-first in a stairwell in one of the poorest, and certainly most troubled parts of the world."
Education creates mobility. His father became a dentist and was given a scholarship to USC. The whole family emigrated when Rajaie was just two years old. They landed in Diamond Bar, California. In a white picket fenced neighborhood, with Snoop Dogg as one of their neighbors.
One of the most memorable pieces of advice from his father that really stuck with him was that "The only thing that can't ever be taken away from you is what you learn." So Rajaie learned.
In high school, he did well in math and science. So, when it came time to go to Stanford, he decided to take on one of his weaknesses, by studying history. He even went onto get his Master's in history at Stanford as well.
Rajaie was always interested in understanding how people thought about health and wellbeing. Specifically where medicine and history intersect. However, between clinical work in developing countries and witnessing the frustration of one of his professors at not being able to affect real change in academics, he switched to medical school. Then onto pursuing his Ph.D.
He loved medicine and caring for people. He spent a lot of time with the underserved at San Francisco General Hospital. Yet, he wanted to tackle the big picture. He couldn't stop thinking about creating a more equitable and social healthcare system. One which would remove the complexity and aggravation in the system which all too often leads to bad health outcomes.
He found himself investing all his free time reading about policy and history. That drove him to a scholarship to Oxford, England to explore international politics, policy, and economics.
Infected
After his studies, Rajaie returned to Stanford for his residency. It was in the hospital there that he was really infected with the entrepreneur bug.
Ali Diab, who is now his co-founder at Collective Health ended up in the ICU. After his treatment, he started receiving a mountain of bills from his insurer. Some of his coverage was denied, and they said he had to pay for it.
They decided there was no better way to make an impact on the healthcare system than by starting a company that could fundamentally change things.
Ali and Rajaie started cycling together in Woodside and Menlo Park. That involved coffee meetings on most days. They came up with the name Collective Health, immediately bought the domain, and committed to taking on the system, and in particular, employer-paid health insurance which makes up to 90% of private policies.
Their obsession from that point forward became to provide a platform that directs workers towards a more effective and less expensive care option.
The DNA of a Serious Startup
The cofounders crafted their first pitch deck. They also realized they were going to have to build a pretty serious company before going into a space that is heavily regulated.
Before raising their Series A, the founders spent weeks and months just reading and educating themselves on how the healthcare space works and the different types of regulations that apply to it.
Their first office had bullet holes in the windows and didn't have any furniture except for standup desks. Not even chairs. Their early interviewees had to sit on the floor.
They invested a lot of time on the phone just explaining the vision to potential partners. Most just hung up the phone on them or wouldn't take meetings.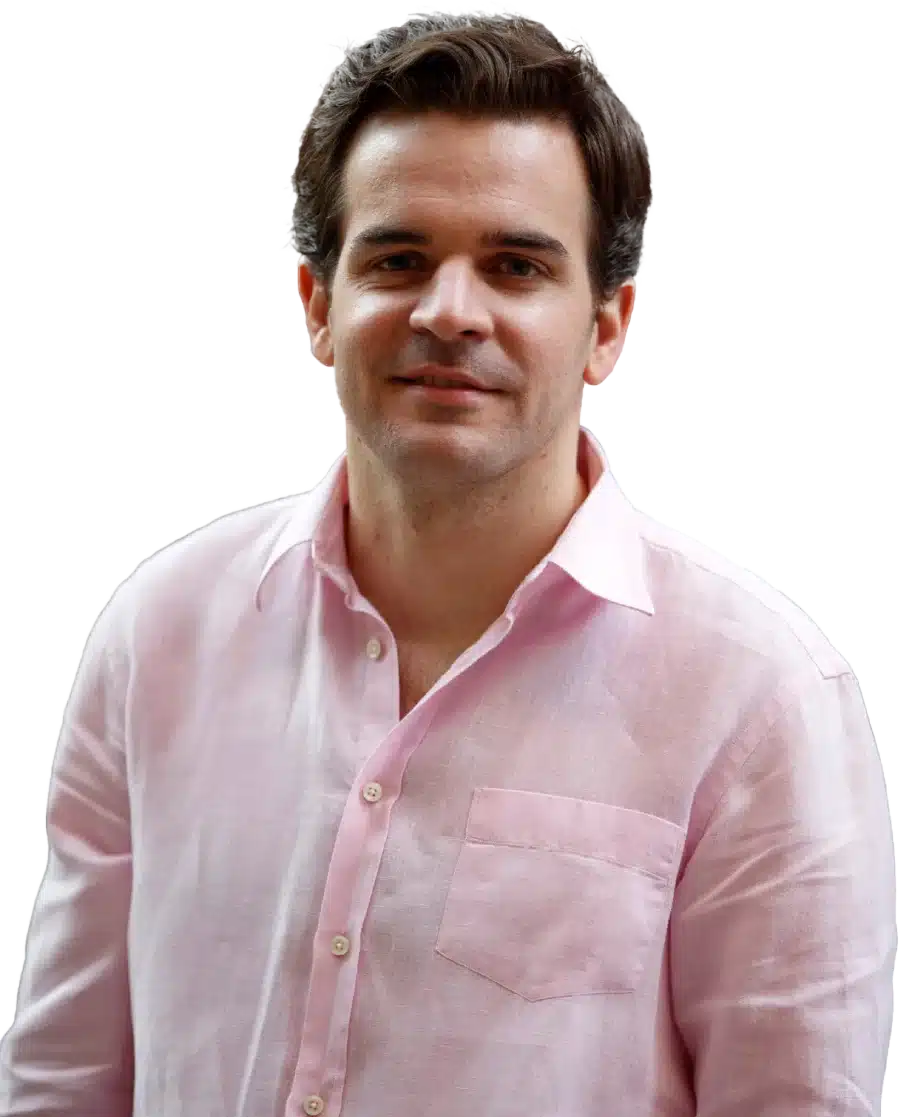 See How I Can Help You With Your Fundraising Efforts
Fundraising Process : get guidance from A to Z.
Materials : our team creates epic pitch decks and financial models
Investor Access : connect with the right investors for your business and close them
Their model became self-insurance for companies. Meaning the employer owns the bank account to cover healthcare for their staff, rather than paying an insurer. It allows them to be drivers instead of passengers and to control outcomes, spending, and care.
They began with one customer with 80 employees. In year two they signed employers with thousands of employees.
Fundraising Strategy
They knew that knowledge alone wouldn't be enough. Rajaie says they choose to approach investors who would be mission and thesis-driven.
There were two main questions they asked of potential investors:
Do you share our vision for the future of U.S. healthcare?

Do you have the appetite for an effort that is going to take many years?
They very quickly found a great fit with the Founders Fund. In mid-2019 they completed a Series E round of $205 million. That brings their total up to $430 million raised so far.
Their lineup of tier-one investors includes Softbank, DFJ Growth, Life Financial, Google Ventures, NEA, Formation 8, Great Oaks, RRE Ventures, Signatures Capital, Maverick Ventures, Redpoint, Oakhouse Partners, S28 Capital, MSA Capital, and Green Bay Ventures.
Collective Health's team has grown 100% over the last couple of years, with offices in Illinois, Utah, and California. They have around 250,000 members today. A pace that appears to just be growing.
Storytelling is everything which is something that Collective Health mastered. Being able to capture the essence of what you are doing in 15 to 20 slides is the key. For a winning deck, take a look at the pitch deck template created by Silicon Valley legend, Peter Thiel (see it here) where the most critical slides are highlighted. Moreover, I also provided a commentary on a pitch deck from an Uber competitor that has raised over $400M (see it here).
Remember to unlock the pitch deck template that is being used by founders around the world to raise millions below.
Access The Pitch Deck Template
Your email address is 100% safe from spam!
Listen in to the full podcast episode to find out more, including:
How to get through the dark days of entrepreneurship

Tips for growing as a leader as you scale your business

How to embrace uncertainty when launching a startup

Rajaie's top piece of advice for starting a business
SUBSCRIBE ON:
Facebook Comments