Svilen Rangelov and his brother have already raised tens of millions of dollars for their tech startup Dronamics that has reinvented the supply chain. 
On the Dealmakers Show Rangelov talked about finding gaps in markets, using SPVs for fundraising, managing 1,500 investors, what's next for the supply chain, and the advantages of starting up your business outside of the US.
Listen to the full podcast episode and review the transcript here.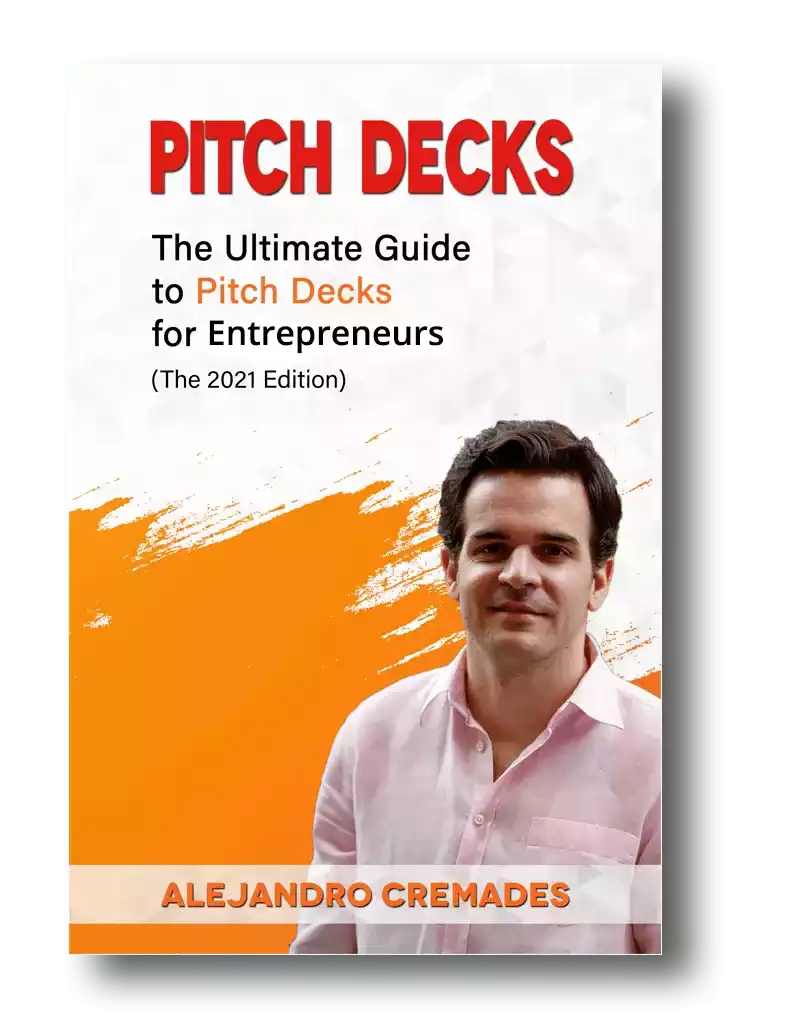 *FREE DOWNLOAD*
The Ultimate Guide To Pitch Decks
Refusing To Be Stuck In Suboptimal Situations
Svilen Rangelov and his brother grew up in Bulgaria. That until recently was still in the grip of a totalitarian communist regime. 
For their family that meant hyperinflation, a tough economy, runs on the banks, and scams. It was very unstable. Added to that were wars on the horizon, and supply chain issues. 
Store shelves were often empty, and his father would have to line up for three days at a time just to get gas. His mother would take him food while he was there waiting in line. This experience certainly influenced the business that he and his brother eventually got into.
Rangelov's parents were serious about investing in their childrens' education. Yet, also encouraged their kids to take risks and try new things. 
When their very determined mother heard that the kids of staff at an American school in Sofia were able to attend for free, she went and got a job there. Being able to attend that school opened up more opportunities for them. 
In Svilen's case that meant going to the US to study economics. While his brother chose to study aerospace engineering. 
Svilen graduated right when the Great Recession was kicking in, and the housing market was collapsing. He had just landed a job importing furniture from Morocco to the United States. Of course, that was doomed due to the overall economic environment. 
Moving back to Bulgaria he was able to secure a job in tax consulting at one of the country's largest firms. However, he found that there were mutual funds that had portfolios smaller than his college's student investment club. 
Refusing to be stuck in a suboptimal situation Rangelov says he quit and began looking for other options. 
He wrangled his way to becoming a promoter for a JLo concert in Bulgaria. Which he parlayed into creating one of the biggest concert promoting companies in the country.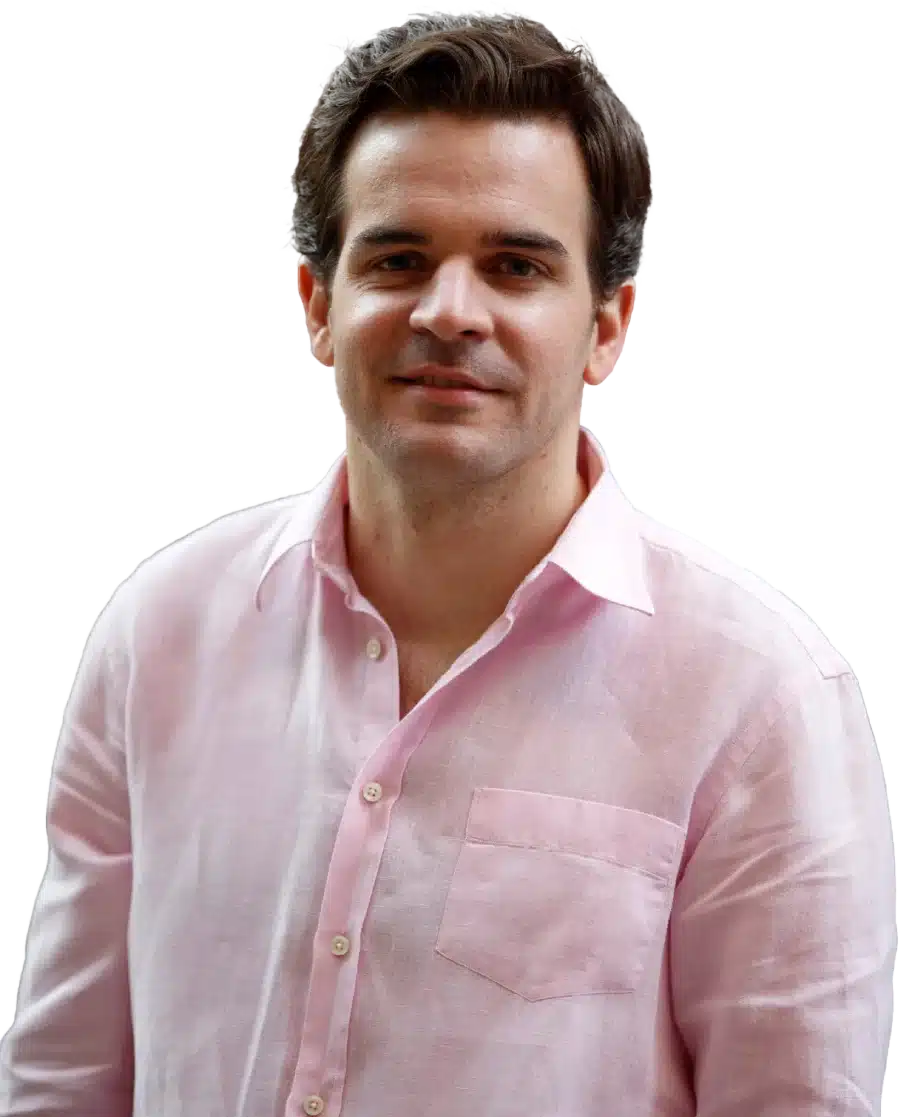 See How I Can Help You With Your Fundraising Efforts
Fundraising Process : get guidance from A to Z.
Materials : our team creates epic pitch decks and financial models
Investor Access : connect with the right investors for your business and close them
Finding Your Market
It was watching an episode of 60 minutes featuring Jeff Bezos that really changed the trajectory of Svilen and his brother's lives. 
Bezos was talking about how drones would be the delivery vehicle of the future. They began looking into it. 
At first they seemed to be hitting walls. They saw the obvious challenge of this concept for trying to deliver anything in a major city that had tall buildings. The consumer end of the market is something they expected to be won by Amazon, China, or someone else with unlimited funds, and the ability to inexpensively churn out small plastic electronics at scale. 
Then at the other end of the spectrum there were huge airplanes, that could have millions of parts, and could cost hundreds of millions of dollars each to produce. A space monopolized by giant incumbents Airbus and Boeing. 
Then they had an idea.  If you don't need a pilot, and you remove the cockpit from an aircraft you can shrink the space and components you need. 
Then a conversation about cheese really cemented their idea, which has become their startup, Dronamics.
Svilen was on a call to his brother who was working in the Netherlands. He wished his brother could send him some cheese from back home. Jumping on a flight just to bring a handful of cheese didn't seem to make sense. Though, what if it could be done by drone?
Svilen says that they respected that the last mile delivery solutions were mostly already being served in most places. It represents a lot of labor that you may not want to erase. On the other hand, there was a lot of room for transporting goods between cities and countries. 
They talked to some professors, and hammered out a model that would be cheaper and more efficient to manufacture and operate. 
They took that idea to a startup accelerator and started flying with it. 
Today, their flagship product, the Black Swan is a global cargo drone. Capable of carrying up to 800 pounds, and which can travel 1,550 miles. Enabling long distance, same day delivery across the whole of Europe, or to 49 US states from a central location. A model which can eventually be used by Fortune 500 companies and others who want to buy space to deliver all over the world, solving the middle mile problem. 
Startup Fundraising
Dronamics got its financial start by applying to an accelerator program. That gave them a check for 25,000 Euros in exchange for 8% of their company. 
While many may see drawbacks of starting up and fundraising outside of SIlicon Valley, or new hubs like Miami, Svilen says that it actually helped. Their money went a lot further in Bulgaria, including when it came to recruiting and hiring talent. 
They went on to raise more money in increments. Today, they've put together 1,500 investors, from strategic funds and angels to using a SVP to raise $40M. 
Storytelling is everything which is something that Svilen Rangelov was able to master. Being able to capture the essence of what you are doing in 15 to 20 slides is the key. For a winning deck, take a look at the pitch deck template created by Silicon Valley legend, Peter Thiel (see it here), where the most critical slides are highlighted.
Remember to unlock the pitch deck template that is being used by founders around the world to raise millions below.

Access The Pitch Deck Template
Your email address is 100% safe from spam!
Listen in to the full podcast episode to find out more, including:
Startup fundraising options
The future of delivery
Gaining the first mover advantage
Starting up outside of the US
Refusing to be out-hustled
SUBSCRIBE ON:
Facebook Comments