Daniel Khachab has built a billion dollar business in just three years.
On the Dealmakers Show, Khachab talked about doing the things that don't scale in order to get traction, picking your business idea, the ease of expanding into new international markets, food waste and climate change, and of course, startup fundraising and surviving crises.
Listen to the full podcast episode and review the transcript here.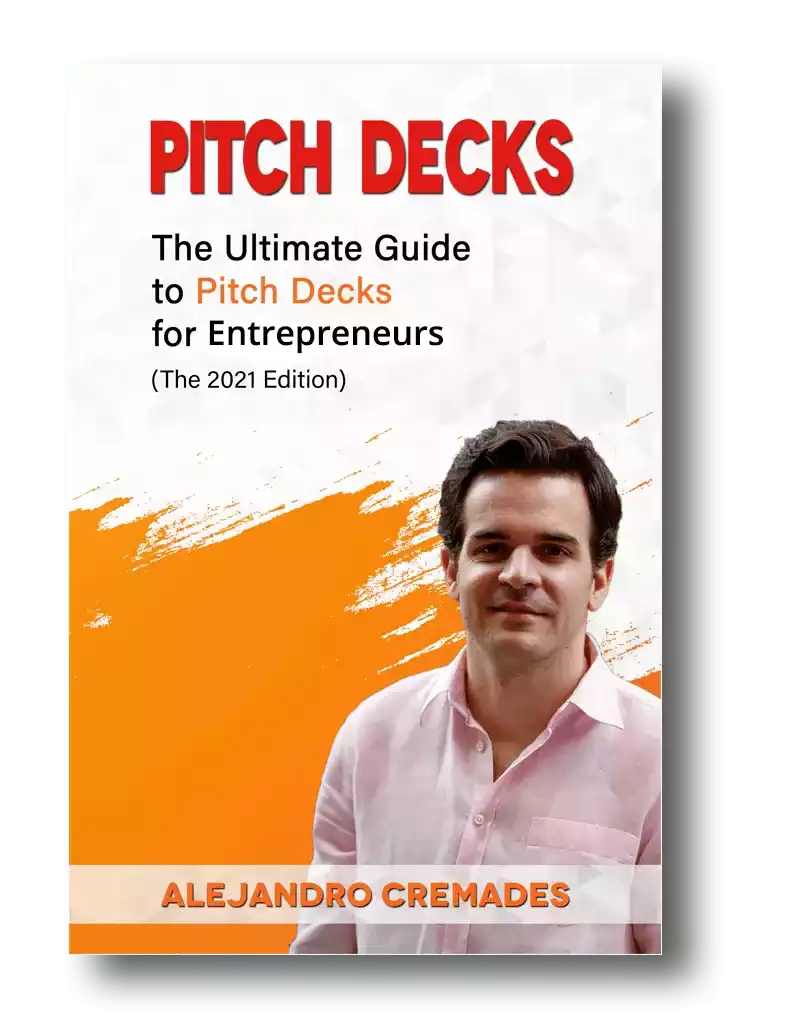 *FREE DOWNLOAD*
The Ultimate Guide To Pitch Decks
Here is the content that we will cover in this post. Let's get started.
Gaining Traction & Delivering Value
Daniel Khachab grew up in the south of Germany, close to the Alps. He was fortunate to grow up in a very diverse family. Half of them were Bavarian Christians, and the other half were Lebanese Muslims.
Everyone in his family were entrepreneurs in some way. His grandfather, mother, and father all had their own businesses. He saw them all build something out of nothing. So, starting his own company one day was really the only path he saw.
Khachab launched his first entrepreneurial venture with a friend while he was still in school. It was an early social network that would allow you to post pictures online.
As other social networks began to emerge, they looked for ways to differentiate themselves. Including a brand identity that stood out, and enables users to host parties or make restaurant reservations and invite people in their network.
They got scrappy and found their first 6,000 or so users by going around town handing out flyers.
Even though they ended up allowing that project to wind down eventually as they went on to pursue other things, Daniel found plenty of great lessons from that first experience.
He discovered that partnering with a cofounder is even more serious than a marriage. How you must always put the company's needs first, ahead of your own personal interests.
He learned the value of doing things manually, that don't scale, in order to get that initial traction.
After that, he says it is "just all about user value." Regardless of your branding, product, and go-to-market plan, he says that whoever "provides the most value to users is the one that's going to win." That might be in terms of features, speed, network effects, or something else."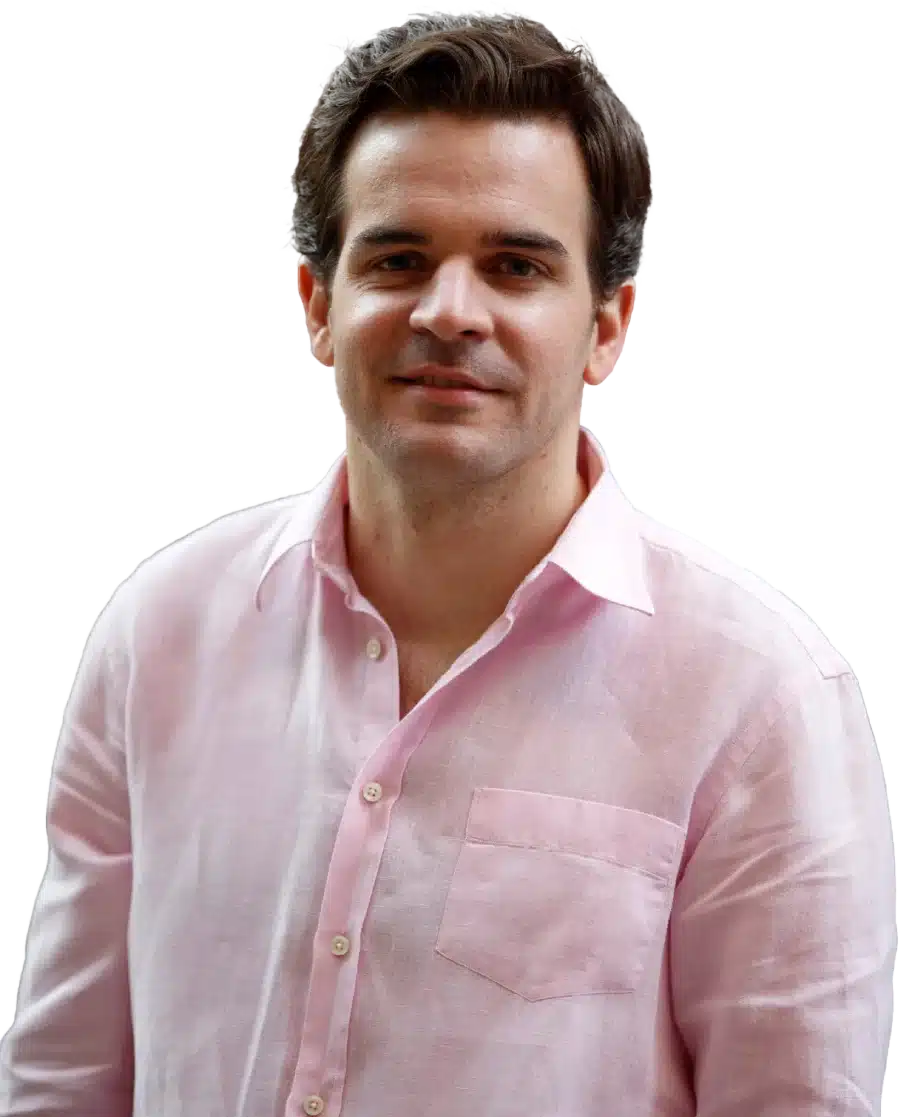 See How I Can Help You With Your Fundraising Efforts
Fundraising Process : get guidance from A to Z.
Materials : our team creates epic pitch decks and financial models
Investor Access : connect with the right investors for your business and close them
Expanding Internationally
After a stint in the army, Khachab had an internship with Rocket Internet. They were essentially a company builder that worked across consumer categories and geographies and replicated the success of business models to great, highly valuable businesses in other regions.
This includes taking companies public on the NASDAQ and becoming a blue chip stock in Germany. Another became the first tech IPO out of Africa. One sold to Alibaba for $1.5B.
It was a great learning environment for discovering how to scale businesses and work in emerging markets.
During this time, he was able to travel and work in many places. While there are many differences in different markets, he says that one of his biggest learnings was how similar things are. Everyone essentially wants the same things. That may just show up a little differently in different countries.
For example, in Europe, consumers may want a 100-day return policy, and willing to trust they will get an online refund. Whereas in Colombia, consumers may expect to be able to get delivery and try on the goods while the driver waits for payment.
Daniel says to be bold. Just accept that this boldness means that you'll make mistakes. Though, when you go fast, you'll learn fast.
He recommends going into new countries with a small team of a couple of people, putting your product out there, and getting feedback. Do it for a few weeks. If it works, invest more. If not, then move on to somewhere else.
Lastly, he says that the most important thing was mission. That your role as a leader of a company is to give people a mission. Something people can give their all to, and will stick with when things are tough. Even though they will make mistakes on the way.
Picking Your Business Idea
Finally, Daniel Khachab decided it was time to leave Rocket and do his own thing. He gave himself three months to look for a business idea. Which ended up becoming 14 months.
He began by making a graph to try and decide what to work on. With major business categories on one part of the axis, and business models on the other. While it did produce a few potential ideas, he realized it wasn't the right way to go about it. He needed a problem to solve. Something he was passionate about, and would happily dedicate the next 20 years of his life to working on. Something that should also be large, complex, and challenging.
Eventually, taking a month offline really helped in this.
He and his cofounders dug into the largest and most important problems they could identify. Ultimately they struck on climate change. Then food waste as a major contributor to that.
They discovered that around 50% of food produced is wasted, and that is one of the major contributors to the climate.
So they started Choco to do something about it.
Creating Technology And Systems To Help The Food Chain
So far, they've created the technology and systems to help both restaurants and buyers in the food chain, as well as suppliers. They have not only raised around 300M Euros for the mission but have grown their team to 400, with offices in 12 countries.
Storytelling is everything which is something that Daniel Khachab was able to master. Being able to capture the essence of what you are doing in 15 to 20 slides is the key. For a winning deck, take a look at the pitch deck template created by Silicon Valley legend, Peter Thiel (see it here), where the most critical slides are highlighted.
Remember to unlock the pitch deck template that is being used by founders around the world to raise millions below.

Access The Pitch Deck Template
Your email address is 100% safe from spam!
Listen in to the full podcast episode to find out more, including:
How Choco is championing the food waste problem
Fundraising and staying ahead of financial crises
SUBSCRIBE ON:
Facebook Comments