Sanjay Sharma has brought essential access to funding to hundreds of thousands of entrepreneurs and small businesses with a venture most thought impossible to pull off.
During our interview on the Dealmakers Podcast Sanjay talked about his first experience taking a business full cycle, his approach to investing for impact, fundraising, and three reasons to choose debt over equity funding. Plus, innovation in India and what's really happening to businesses and debt in wake of the COVID-19 pandemic.
Listen to the full podcast episode and review the transcript here.
Here is the content that we will cover in this post. Let's get started.
From Engineering To Entrepreneurship
Sanjay Sharma was raised in a small steel town in India. It is an area heavy in engineering. His family was mostly doctors and engineers. Studying and going into engineering is something many Indian children are taught to aspire to. 
Sanjay had the good fortune to attend one of the best engineering schools in the country, IIT (Indian Institute of Technology) Mumbai. After graduation, you are expected to continue your studies overseas or go into management. He decided to pursue his management degree at the best institution in the country, IIM (Indian Institute of Management) in Bangalore.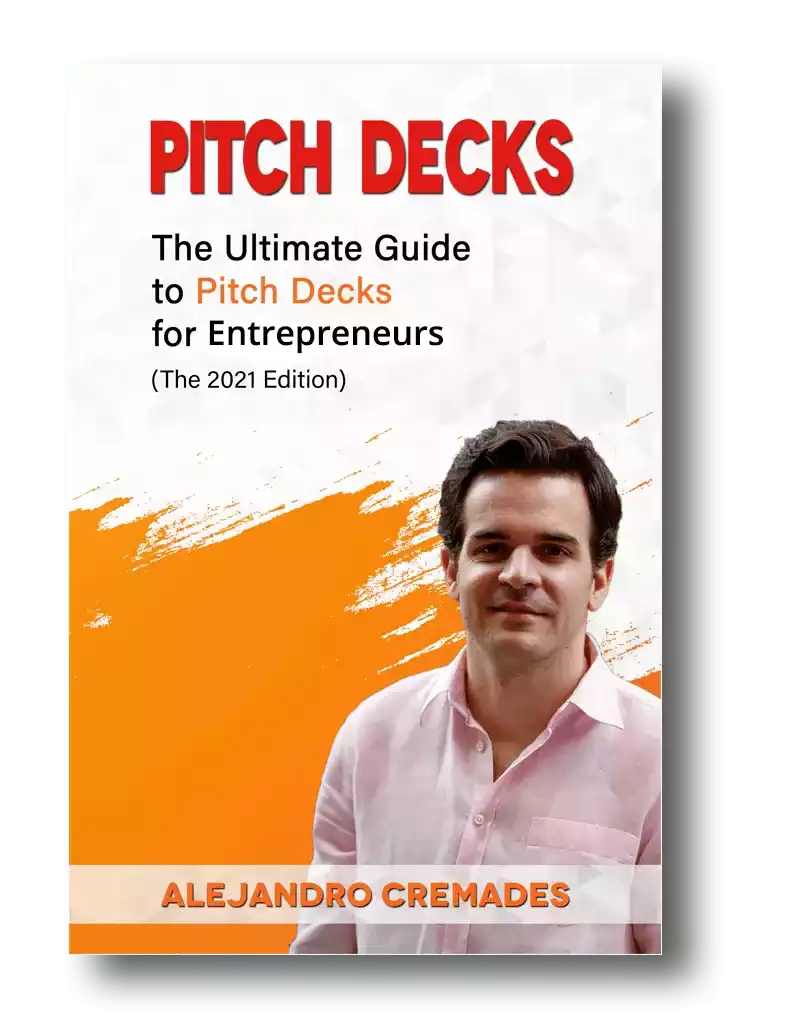 *FREE DOWNLOAD*
The Ultimate Guide To Pitch Decks
Still following his parents' expectations Sharma took a good stable job. He went to work in banking and spent over two decades working with some of the largest banks in India.
Then entrepreneurship came knocking, and he would become the first in his family to do something differently.
Going Full Cycle
A former coworker called with an invite to head off to the UAE and build a housing finance company,  Tamweel PJSC. He thought "why not?" Took off to Abu Dhabi and became the first employee. 
It ended up growing into the UAE's largest company of its type and going public. They were 200x oversubscribed in their IPO, bringing in 200 billion Dirham 
The experience taught him how to take a company full cycle from research to building a team and product, and exiting. He saw the tremendous value created from taking on and solving a big problem. That gave him the confidence to pursue his own venture.
The Most Valuable Thing You Can Do When Launching A Startup
Returning to India Sanjay began looking for ideas that could have a positive and meaningful social impact.
He discovered that there were at least 67M microenterprises that didn't have access to any formal type of financing. A $2.4T market that wasn't being served. This gave birth to the idea for his own startup, Aye Finance. A problem they set out to solve with data and machine learning models.
They believed new technology brought the capability to solve this lending problem that was previously impossible to conquer.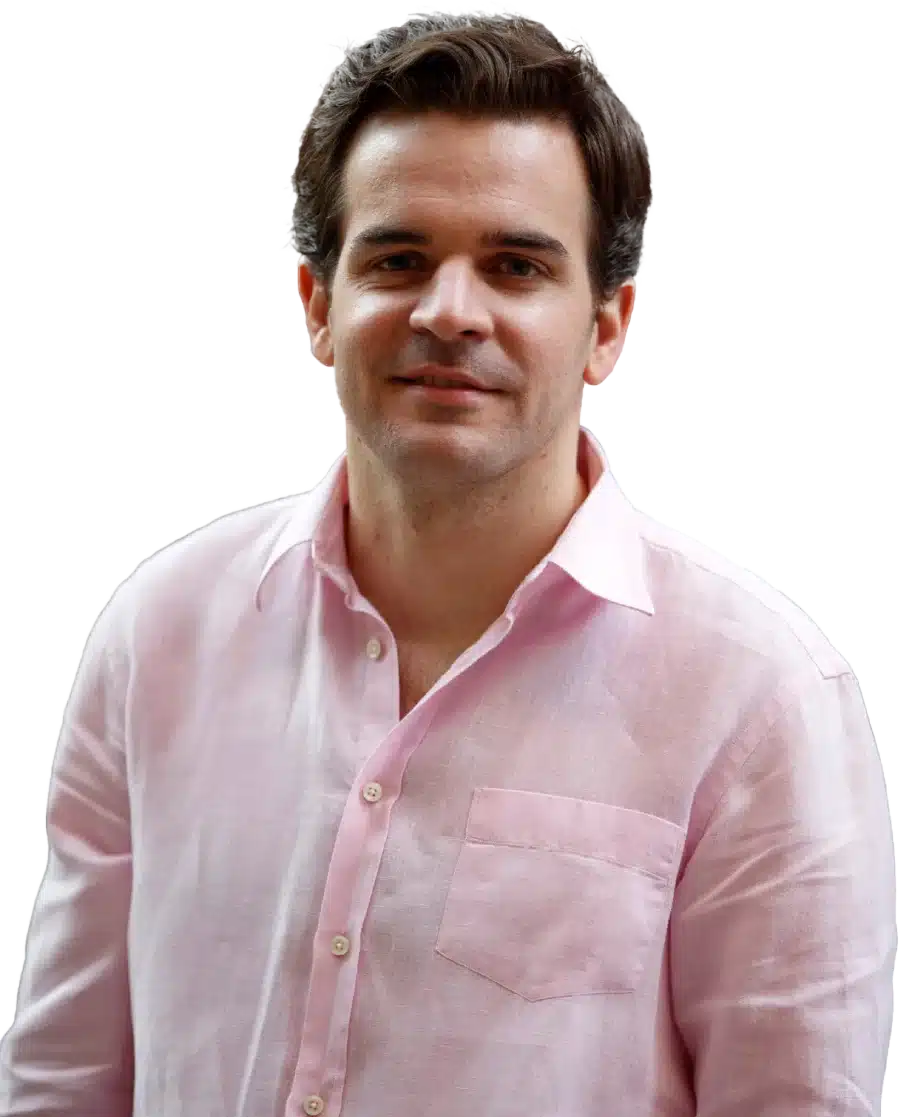 See How I Can Help You With Your Fundraising Efforts
Fundraising Process : get guidance from A to Z.
Materials : our team creates epic pitch decks and financial models
Investor Access : connect with the right investors for your business and close them
Yet, before diving in headfirst with coding, they got really serious about understanding their customers. Something which everyone talks about and few actually do. Even though it is frequently the difference between success and bankruptcy. 
An initial team of seven people, including Sanjay himself, hit the road for 3-4 months to meet their potential customers face to face and talk to them. They held 350 face to face meetings to really get clarity on the market and need. He says that has kept them focused on the right things, and helped avoid mistakes. 
Then marrying that knowledge with technology, they set about creating the solution. 
They looked for patterns, and now have 300,000 customers on whom no one had any previous data. That data is facilitating machine learning and new tools to lend effectively in a space no one thought possible. 
This data, and the fact that they are not only proving you can be profitable and still grow 100% or more per year has definitely helped them attract investment.  
Fundraising: Debt Vs. Equity
Of the $300M that Aye Finance has raised only around $80M of that has been equity, and the rest is debt financing. 
Storytelling is everything which is something that Sanjay was able to master. Being able to capture the essence of what you are doing in 15 to 20 slides is the key. For a winning deck, take a look at the pitch deck template created by Silicon Valley legend, Peter Thiel (see it here) where the most critical slides are highlighted.
Remember to unlock the pitch deck template that is being used by founders around the world to raise millions below.
Access The Pitch Deck Template
Your email address is 100% safe from spam!
Debt versus equity is a common debate among entrepreneurs. However, when it specifically comes to finance businesses, Sanjay Sharma gives several reasons why debt is the preferred way to go.
1) Your Raw Material Is Money
As a lender your material to create your product is money. You are selling money. The more inventory you can sell, the better.
2) Increasing Returns For Investors
By using this leverage and borrowing at cheaper rates you can actually deliver greater returns for any equity investors you do have.
3) Avoiding Dilution
Many first time entrepreneurs raise a lot of equity, and then when they exit they realize that they get little or maybe even nothing. Even if the company is acquired for a billion dollars. Raising via debt can help you avoid that dilution and the loss of control of your company that can come with it. 
Their equity investors seem to approve of their approach. Despite having gone through five rounds of funding one of their first investors has continued to participate all along the way. That says a lot about a venture. 
Sanjay also says they refused to give personal guarantees for any of the debt and loans they took, and that has paid off and set the precedent for any future borrowing conversations that they've had. 
Listen in to the full podcast episode to find out more, including:
How microenterprises and their loans are performing after COVID-19

How to beat averages

What he's learned from recruiting and hiring 3,200 employees

Why you shouldn't wait to learn or gain more experience before starting your first startup
SUBSCRIBE ON:
Facebook Comments