Now on his second startup, Adalberto Flores is credited with building the fastest micro-financing platform in the LATAM region. 
On the Dealmakers Show Flores shared his experiences with pitching and fundraising for hundreds of millions of dollars. Plus, debt versus equity fundraising, what's new in AI for fintech, and new credit and financing solutions for emerging markets.
Listen to the full podcast episode and review the transcript here.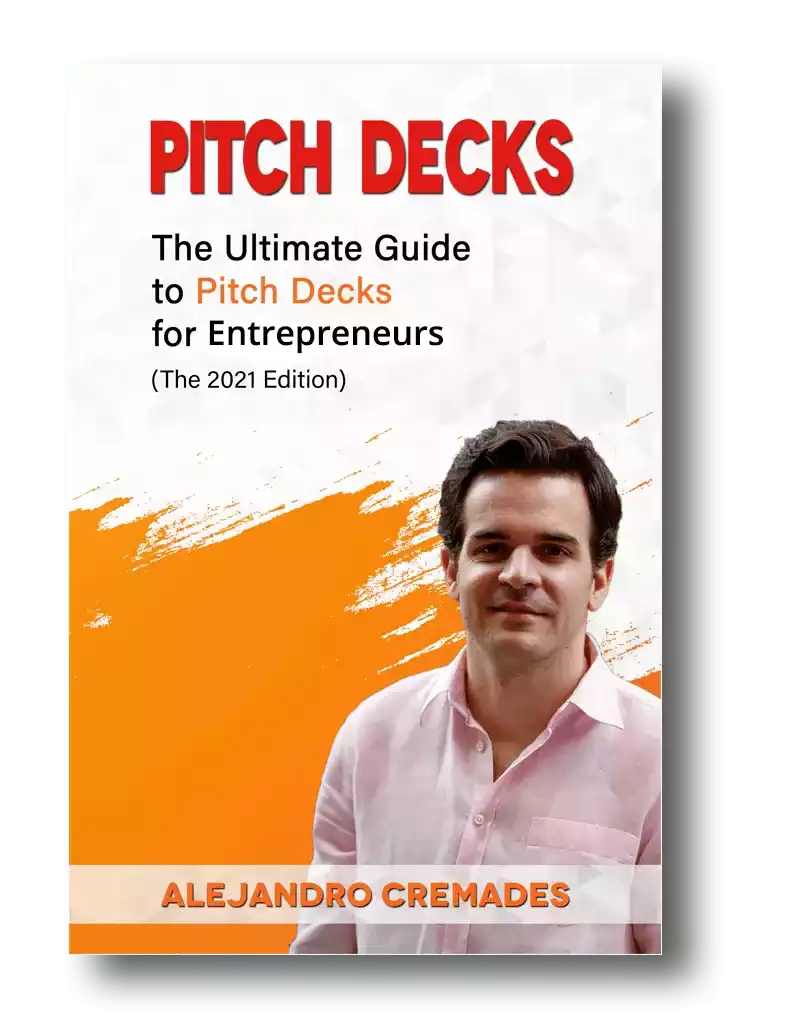 *FREE DOWNLOAD*
The Ultimate Guide To Pitch Decks
Here is the content that we will cover in this post. Let's get started.
Mexican Roots
Adalberto Flores grew up in Mexico's second largest city, Guadalajara. It is a place of rich contrasts. 
Historically it has been a very commercial city. It is also home to agave farms which led to the invention of tequila, and the largest lake in the country. 
Flores notes that the region has been experiencing some of the most significant culture changes. New generations have been introduced to travel, and have grown up with access to the internet.
Adalberto has experienced this first hand for himself. He went to college in Shanghai, China and learned Mandarin. He has been to Brazil, and spent time with people from many other countries around the world. Which has certainly given him great insight into different cultures and perspectives around the globe. 
After testing out some corporate internships he decided to pursue entrepreneurship. 
He told his HR manager sister of his intent to start a company, and asked for referrals to someone with technical skills who might help. 
She connected him with Vidal Gonzalez. They met for coffee. Adalberto says he proposed to him that day. Despite the fact that you end up spending far more of your time and life with your cofounder than your wife, and yet, often take so long to date and vet a spouse before getting married, he jumped right in. 
He asked Vidal to quit his job, launch a company based on an idea, and the hope of raising some venture capital to feed themselves along the way.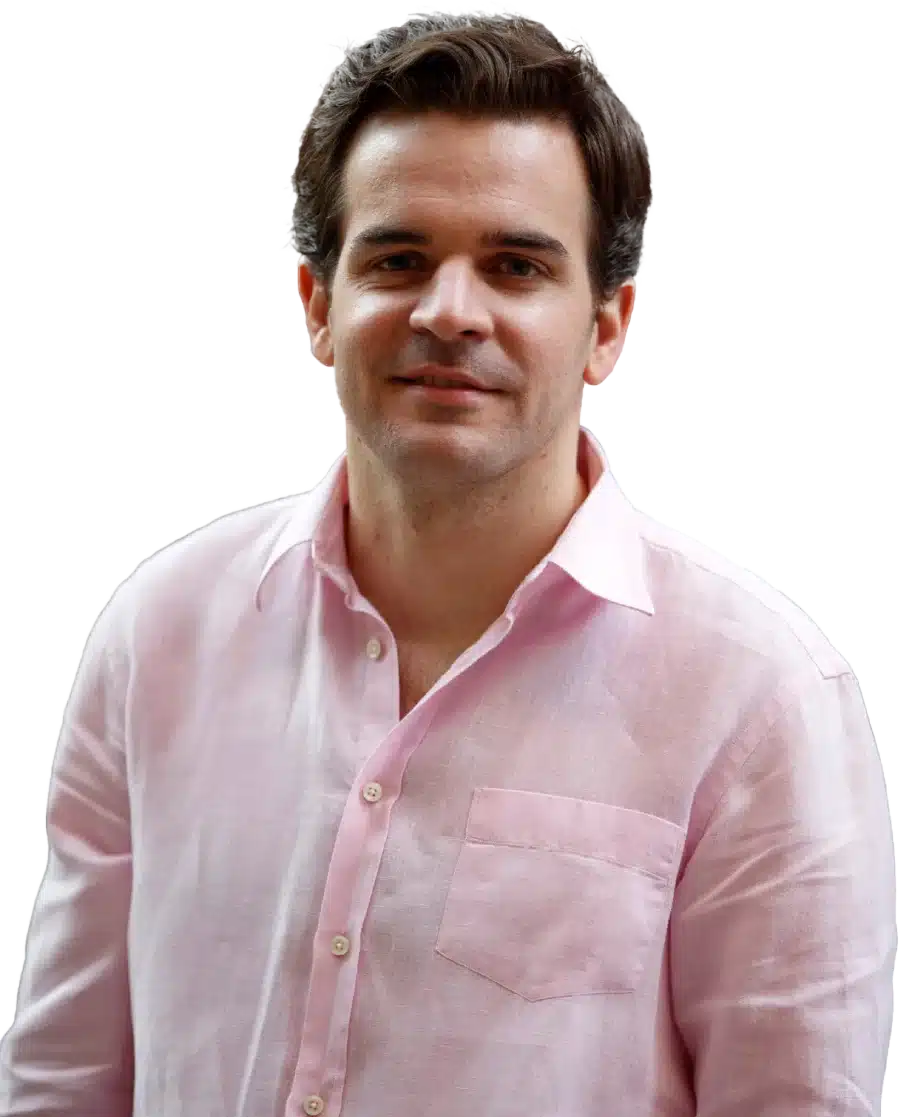 See How I Can Help You With Your Fundraising Efforts
Fundraising Process : get guidance from A to Z.
Materials : our team creates epic pitch decks and financial models
Investor Access : connect with the right investors for your business and close them
Perfecting Your Pitch
They set out to build a marketplace to connect people for their needs. Initially they were only able to raise $10,000. 
Then they saw an Intel entrepreneurship challenge offering a cash prize. They saw that as a potential financial lifeline for their business. 
They made it to the finals. The day before the final tournament they went and pitched at a local startup incubator. Their presentation was torn to pieces.
Determined to win, Adalberto went home and hit Google and YouTube. He found some tips from Steve Jobs. 
He learned to keep it simple, minimize images, keep backgrounds clean, and to end strong. He rewrote the pitch, and the next day he nailed it. 
Not only did they get the prize money, but also met one of Google's early employees. One of those that had done very well with their stock. 
He invited them to join his startup, where they could learn a lot more about building teams, raising money, and boards. 
The day that his two year commitment was up Adalberto announced he was leaving to start something of his own. 
Storytelling is everything which is something that Adalberto Flores was able to master. Being able to capture the essence of what you are doing in 15 to 20 slides is the key. For a winning deck, take a look at the pitch deck template created by Silicon Valley legend, Peter Thiel (see it here) where the most critical slides are highlighted.
Remember to unlock the pitch deck template that is being used by founders around the world to raise millions below.

Access The Pitch Deck Template
Your email address is 100% safe from spam!
Kueski
Not exactly sure what he was going to start, Flores decided to send out an email a day on a different business idea to a group and get their feedback. 
After about 60 of these emailed ideas improving access to financing in Mexico is something which really stuck.
Banking and credit have remained elusive in Mexico. Even today, getting a credit card, or even closing your bank account, if you can get one, isn't an easy task. 
Adalberto began to consider how he could significantly improve access to financial services in Mexico using technology and using AI and machine learning.
This was the premise for his current company, Kueski. 
Today, they offer three core products. These range from a buy now, pay later financial product, which doesn't require a bank account, to salary advances for workers. 
The third is a new approach to direct lending and offering credit. They've incorporated some very interesting ways to evaluate creditworthiness. Including measuring the speed of typing, and how fast applicants complete online forms. He states that fast typing is associated with fraud. Typing too slow is considered an indicator of lower credit capacity. Those in the middle are considered to be good customers. 
Kueski now has around 700 employees, including in Europe and the US. They've facilitated 6M loans worth around $1B. 
Debt Versus Equity Fundraising
Kueski has now raised over $300M itself. However, in businesses like this, founders typically want to raise both debt and equity capital.
As Adlberto explains, equity funding is about financing the operations. Your rent, marketing, salaries, etc. 
Debt capital is used to grow the business. He says it is cheaper than equity. You don't have to give up chunks of ownership for it. Using a credit facility you can increase your portfolio, assets, and income as your debt goes up. 
Listen in to the full podcat episode to find out more, including:
How Kueski works, and how fast they are growing

His top advice before launching a business of your own
SUBSCRIBE ON:
Facebook Comments