John de Souza has already launched and exited three companies. His latest startup is taking on a huge and pressing problem. Their solution has already attracted substantial investment from big investors. 
On the Dealmakers Show John shared his adventures in traveling the world, starting and selling companies, and his take on a potential economic downturn. Plus, how he is facilitating the massive shift to electric cars, is solving the charging problem, and the difference between electric versus green cars. 
Listen to the full podcast episode and review the transcript here.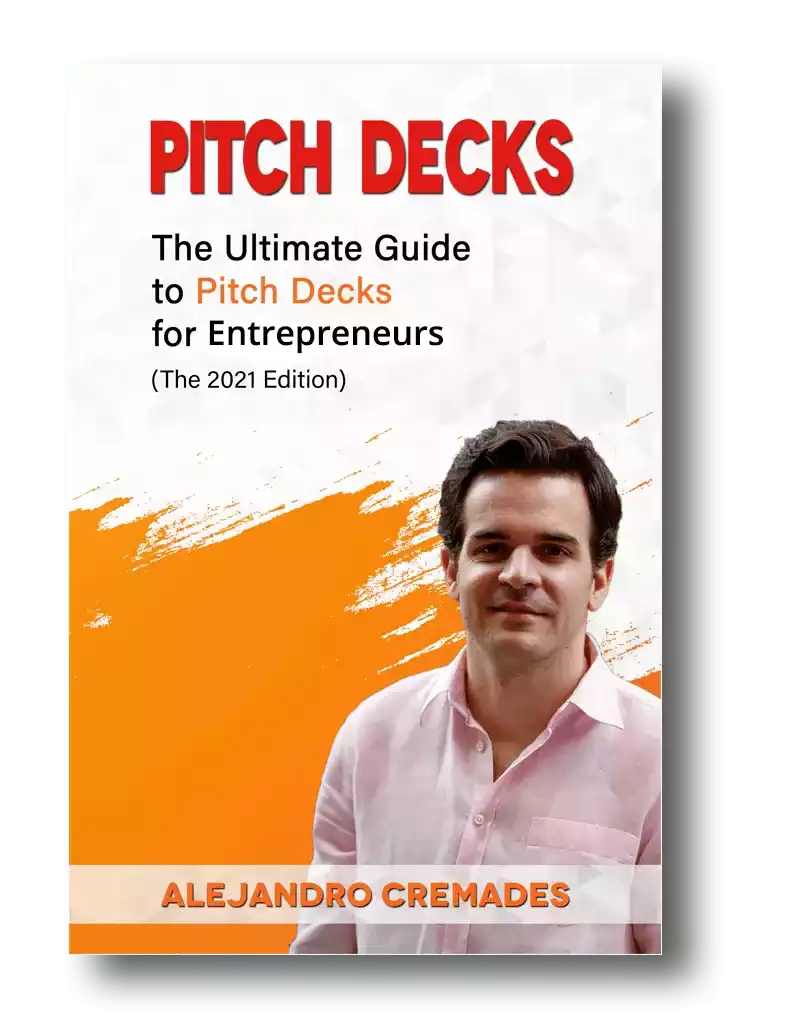 *FREE DOWNLOAD*
The Ultimate Guide To Pitch Decks
Here is the content that we will cover in this post. Let's get started.
How Travel Informs & Fuels Entrepreneurs
John de Souza was born in Ethiopia. A country he describes as an amazing place you should visit. With great food, natural scenery, and wonderful people.
After a coup, his family left Ethiopia. After several different countries, they ended up in Dubai. Then he ended up in the USA for college, before heading to Europe for his MBA. 
As with many other successful founders, he says those travel experiences have certainly been insightful, educational, and have helped as an entrepreneur.
First it gives you a very global perspective. You see how we are all interconnected. How what happens in one place can certainly impact everyone. Like COVID, or the Ukraine and Russia situation. 
To survive as an entrepreneur, or even just take the leap into it, you have to get comfortable with embracing change, and the unknown. Travel definitely gives you that. He says that it also teaches you how to learn and adapt. Whether that is culture, language, or business. Today, he says that as a business, it is essential to connect with a lot of people. Which is another thing that just comes with getting out there and going to places. 
After college in the US, John says that he saw it as being critical to get a handle on, and comfortable with Europe for doing business in the future. So, he went there for his MBA. As well as spending time in Japan and other parts of Asia.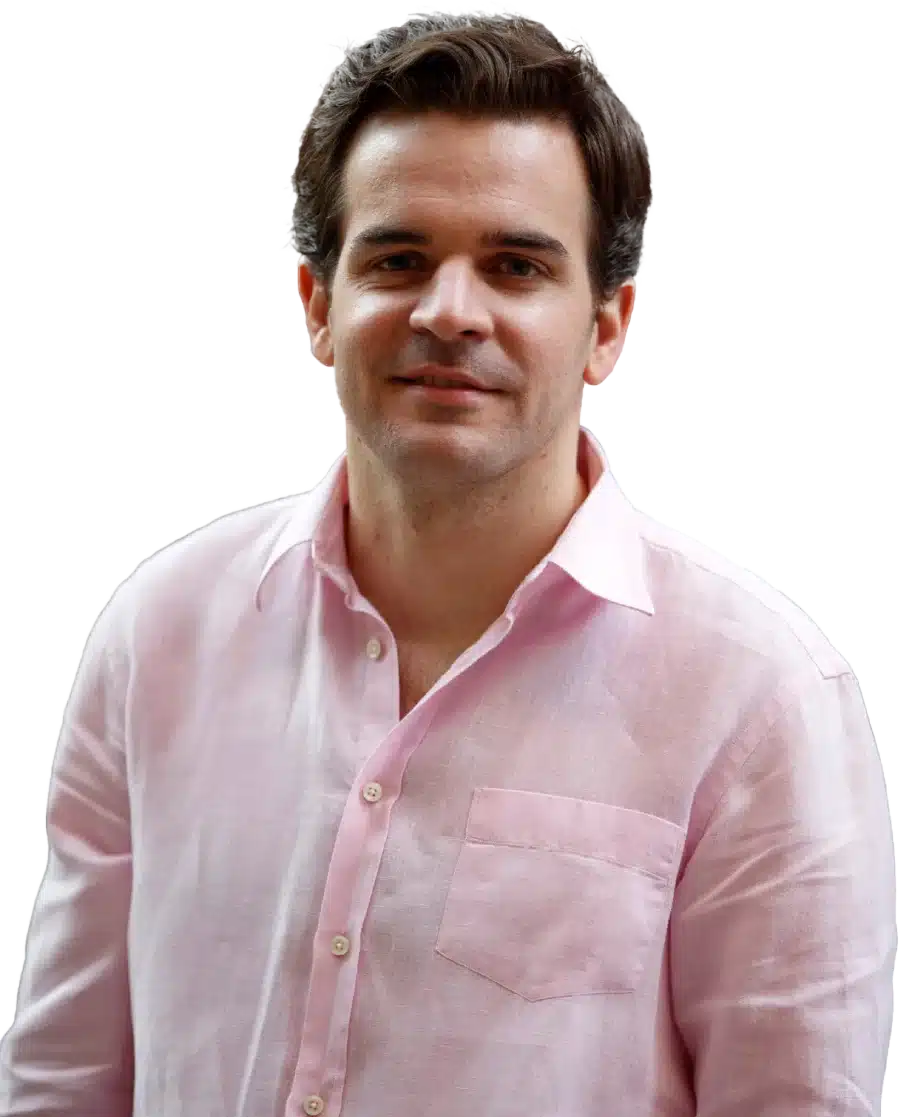 See How I Can Help You With Your Fundraising Efforts
Fundraising Process : get guidance from A to Z.
Materials : our team creates epic pitch decks and financial models
Investor Access : connect with the right investors for your business and close them
Creating New Things, When Others Won't
When John de Souza exited his MBA program in France, becoming an entrepreneur wasn't really a thing. Graduates were expected to go into law, banking, or consulting. 
The internet was just emerging. He saw that it was going to be big, and it was going to change things. 
France had its Minitel system. John saw that if you just put that on the internet, they would be far ahead of the rest of the world. He tried persuading others to make the move. No one there believed the internet would ever surpass it. No one wanted to embrace change or do something new. 
That frustrated him, but it didn't stop him from doing something entrepreneurial himself.
His first startup was instant messaging with Flash Communication. It quickly got the attention of Microsoft who saw the fit with what they were trying to do. They acquired them. 
His next startup ventures included Smartleaf, a financial software company, as well as DESoFT, which was acquired by Merill Lynch. His startup MedHelp, the largest online health community and consumer health platform, was acqured by Merck. 
These ventures were great learning experiences for John. It gave him the perspective of the life cycle of a startup. It gives you much more confidence, and helps you build out your network. 
It makes things much easier and more intuitive. From just setting up your company to picking your cofounder and team, and strategizing your fundraising. 
Surviving The Next Economic Downturn
John has been through two previous economic cycles. Including the dot com bust, and the Great Recession. 
He's made it through both, with great timing. Now, there has been a lot of talk about a new downturn in the economy. 
He's not that worried. He says that if you need to make adjustments in your business to make it through, then make them early and quickly. 
Specifically John says he is "Optimistic about what we have because the companies out there are making our lives better with real applications and all so we'll go through a down term, I have no doubt that you know we'll come through it and we'll come through it with even better services."
He also says having a strong cofounder by your side is vital to make it through tough times. While remembering just to have fun and enjoy the journey, no matter what daily challenges come along. 
EV Charging & Electric Versus Green Cars
John's latest startup is Ample, a new solution for charging the new fleets of electric vehicles that seem to be bringing a revolution in transport and mobility today. 
He didn't see EV charging solutions as being very efficient or user friendly when he found this space. A factor which seriously detracted from them being a viable or appealing choice for users to adapt them instead of gas powered alternatives.
Then he points out that even those who were trying them weren't sticking with them. Often due to charging issues, and not using super charging options. The infrastructure just didn't exist. 
The charging options on the market meant that much of the energy to power EVs was not green. So, you buy a vehicle which has a larger carbon footprint to build, then don't use it long enough to offset that. Then add to the mass of pollution and waste by trading it in for a gas vehicle instead. 
He decided to change all of this with the ability to swap out batteries for fully charged ones on the go. Just like you would go to a gas station. 
Ample has already raised $275M for this mission.
Storytelling is everything which is something that John de Souza was able to master. Being able to capture the essence of what you are doing in 15 to 20 slides is the key. For a winning deck, take a look at the pitch deck template created by Silicon Valley legend, Peter Thiel (see it here) where the most critical slides are highlighted.
Remember to unlock the pitch deck template that is being used by founders around the world to raise millions below.

Access The Pitch Deck Template
Your email address is 100% safe from spam!
Listen in to the full podcast episode to find out more, including:
How Ample is changing the EV charging situation
The right time to raise money for your startup
His top advice for other entrepreneurs
SUBSCRIBE ON:
Facebook Comments