Corey McCann hasn't just raised a quarter of a billion dollars for just another startup. He has been pioneering a whole new space, Software As A Drug (SaaD). The timing couldn't be better either. 
During our interview on the Dealmakers Show McCann shared his journey into this apex of science, medicine, technology and startups. Including this new software concept, the future of digital therapeutics, what it takes to be successful in startups, strategizing fundraising rounds, and his top tips for other entrepreneurs.
Listen to the full podcast episode and review the transcript here.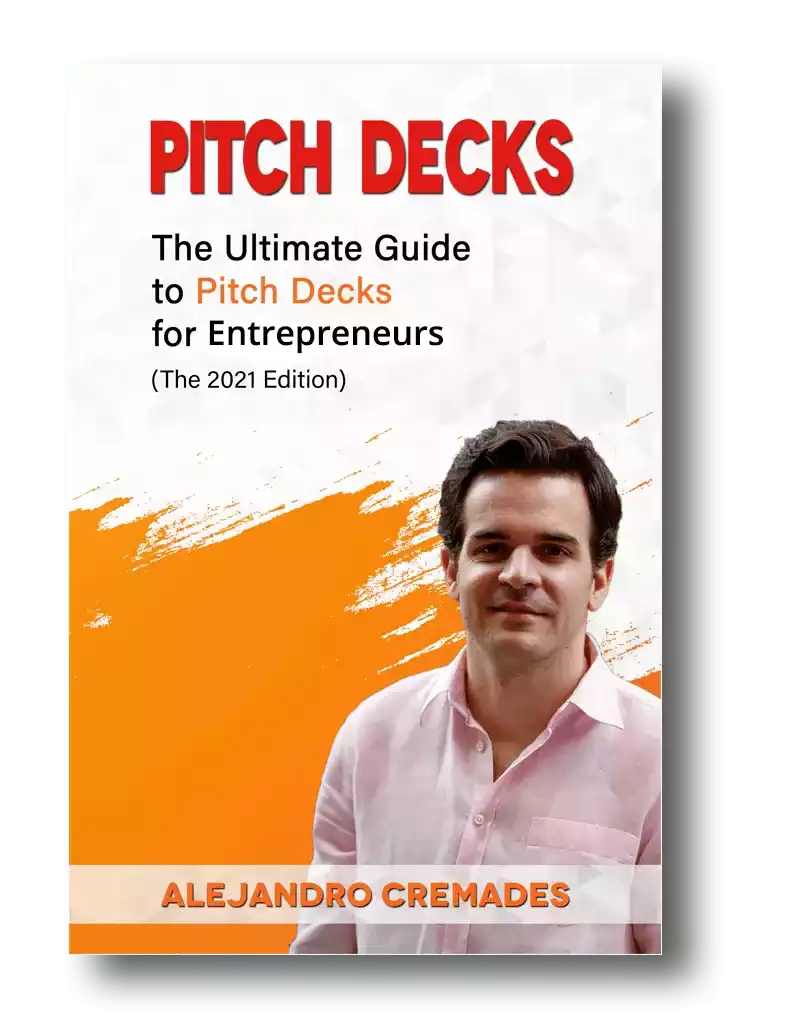 *FREE DOWNLOAD*
The Ultimate Guide To Pitch Decks
Here is the content that we will cover in this post. Let's get started.
The Swiss Army Knife Of Entrepreneurs
Corey McCann was born and raised in a small town in Pennsylvania. His mother was a biology professor at a local college. While other kids were out doing sports, he was being funneled into science, with plenty of pressure mounting for those annual science projects. 
He says he has "always been really interested in the brain, interested in why the brain thinks about what it thinks about." That took him to study at Penn State. An MD by training, he spent plenty of time in research, and specifically studying molecular and cellular neuroscience. So, he is more of a physician-scientist. 
Corey began to see how different technologies could go from cool science projects and become self-sustaining companies with the ability to deliver real impact for people. He also witnessed how venture capital was a discipline and deciding factor in which of these technologies and solutions were able to move forward, or not. 
He also noticed that those who were really able to have a deep impact on society were able to handle multiple disciplines. They were able to bring together multiple skills to make things happen. 
He began building this other part of his skill set working with RiverVest Venture Partners. He was on the front line, turning piles and piles of pitch decks into smaller piles of pitch decks to be explored more deeply. In the process he became passionate about starting companies and allocating resources to them. He continued pursuing this through working with McKinsey and MPM Capital.
Through the consulting work he learned how to break down big problems and ask the right questions for building a company. His medical training allowed him to see the impact things had directly on patients. The science gave him the power of exploration and answering the questions. The investing work enabled him to put himself in the mind of investors for fundraising and creating value. He effectively forged himself as a Swiss army knife for entrepreneurship in this space.
Digital Therapeutics: Software As A Drug
For brain conditions and diseases treatment has commonly been the combination of experiences and drugs. Or drugs and conversational therapy. These patterns working together create an impact.
What struck this entrepreneur was that people hadn't really been trying to convert this cognitive experience into the equivalent of a drug. 
This concept of Software as a Drug has now become known as Digital Therapeutics. 
This was the birth of his company PEAR Therapeutics. A venture dedicated to bringing digital therapeutics to patients.
The initial idea was to begin a fund that would invest in startups in this space. They looked at hundreds of new technologies in this space. They just couldn't find them with management teams capable of bringing the tech and science to becoming mainstream. 
This identified a great gap. So, they began acquiring and licencing these assets and combined them into a shared platform. They began assembling an expert team that brought together all of these disciplines in pharma, tech and healthcare. 
PEAR Therapeutics
So far PEAR has already raised $250M. That includes a recent $80M Series D funding round which was led by Softbank.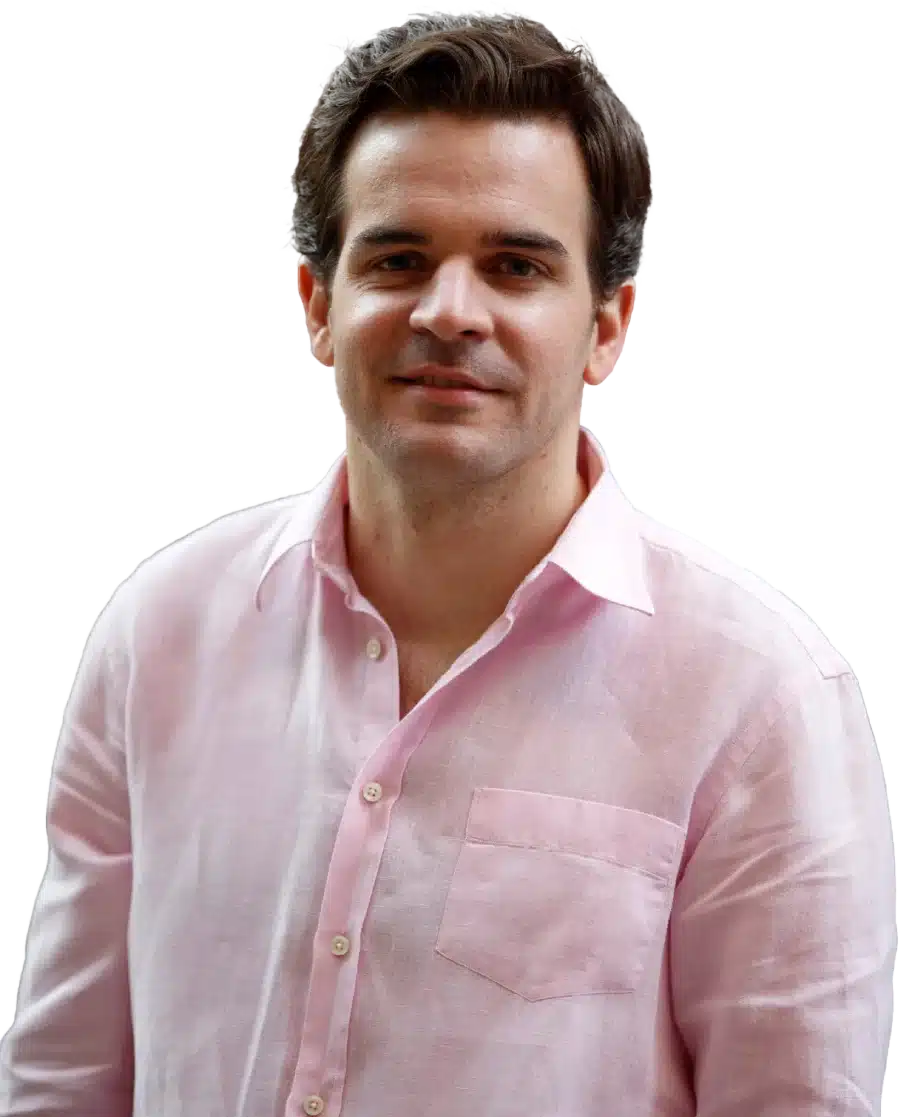 See How I Can Help You With Your Fundraising Efforts
Fundraising Process : get guidance from A to Z.
Materials : our team creates epic pitch decks and financial models
Investor Access : connect with the right investors for your business and close them
Storytelling is everything which is something that Corey was able to master. Being able to capture the essence of what you are doing in 15 to 20 slides is the key. For a winning deck, take a look at the pitch deck template created by Silicon Valley legend, Peter Thiel (
see it here
) where the most critical slides are highlighted.
Remember to unlock the pitch deck template that is being used by founders around the world to raise millions below.

Access The Pitch Deck Template
Your email address is 100% safe from spam!
They have a team of 200. With three FDA-approved products for treating insomnia and addiction.  In the near term they see software as a treatment becoming mainstream for brain-related diseases and conditions.
PEAR is designed to be the first fully-integrated digital therapeutics company. They have teams working on the discovery of new digital therapeutic products. Teams that work on clinical trials. Teams that work with regulators, like the FDA. They also have a commercial side, with sales teams working with the clinician prescribers, and the insurance companies.
As this becomes mainstream Corey says he says a whole wave of new products for treating different psychiatric and neurologic conditions, and hundreds of opportunities where patients expect software as a solution, and clinicians  prescribe software to them. 
Obviously COVID is only pushing this forward. Remote, online care, prescriptions, therapeutics and telemedicine is already becoming the norm, and preferred. If not absolutely necessary. PEAR already has the platform needed to deliver on this. 
Rolling With The Risks & Challenges
Entrepreneurship and building a startup doesn't just mean that you'll encounter challenges occasionally and have to grin and bear it. It means you'll be facing adversity more often than not. You are signing up to be problem solving every single day. 
The successes are worth it, but they come on the back of many noes and fails and iterations. It is often not the one who takes the best shots that wins. It is the one which can take the blows the longest and keep on going.
Corey says to move fast, iterate a lot, and constantly have your mind on how to derisk your business. 
Listen in to the full podcast episode to find out more, including:
Corey McCann's top advice for other entrepreneurs

The Pareto Principle 

Mastering fundraising from an investor's perspective
SUBSCRIBE ON:
Facebook Comments