Hesaam Esfandyarpour has been blending science and technology to take the world on a massive new leap. Having raised over $200M and spending years on R&D, this founder's startup could lead to a completely new technological revolution that touches our daily lives in so many ways.
During our interview on the DealMakers Podcast, Hesaam shared his journey across the globe and through learning, to what it takes to build a true world-changing business.
Listen to the full podcast episode and review the transcript here.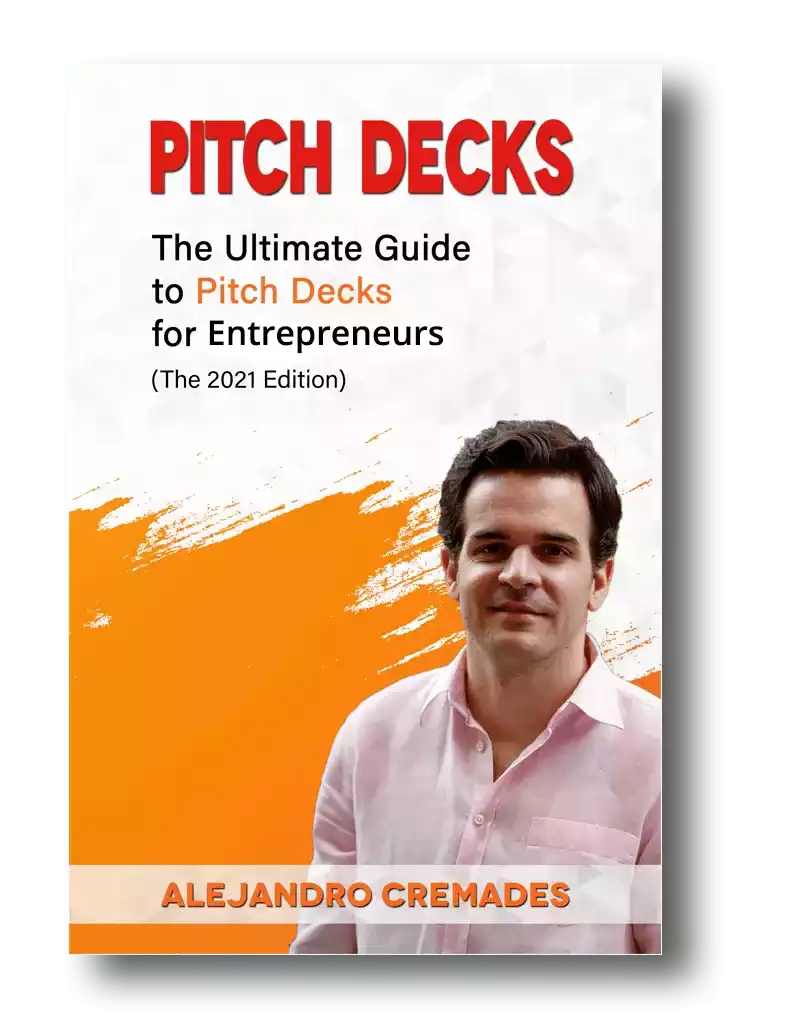 *FREE DOWNLOAD*
The Ultimate Guide To Pitch Decks
Here is the content that we will cover in this post. Let's get started.
Growing Up In Iran
Hesaam was born and grew up in a small town in southern Iran. A place heavily reliant on pistachio farms, and about as different from Silicon Valley as you can get.
Both of his parents were teachers. His father taught science, physics, chemistry, and biology in middle school. That was certainly a great influence.
Hesaam recalls always loving physics and math. Math gave him a perspective on how the world works. Physics provided a mathematical model around that.
His parents took a more passive approach to education at home. He wasn't pressured into education. He was taught a high work ethic. To always do your best in whatever you are working on. He was taught about and inspired by Marie Curie, Einstein and Edison.
The First Leap
The bar was set high. His dad would say you should plan to reach the moon, and then maybe you will get to the clouds. if you're only planning for the clouds, you're not going to get much higher than where you are.
Hesaam attended high school in Sirjan, Iran. Then went on to study electrical engineering in Sharif University of Technology. During his last two years, he saw many of his fellow students looking for graduate schools. That would eventually lead him to apply to and leave for Stanford.
Around this time, at the sophomore year in undergrad, Esfandyarpour was wondering what the internet was like back home in Sirjan. There was internet, it just wasn't very fast at all. He and a friend approached their families for some startup capital and decided to go into business together to improve on this. They started out of his cofounder's grandfather's house and then opened their own storefront.
It made money. That paid for college, travel and for getting into graduate school.
Chasing The Dream
Carrying that philosophy of always wanting to do his best, he knew he had to go to the best place for his Ph.D. He got into Stanford. Got on a plane with $8,000 in his pocket, barely speaking English, and landed in the US.
It was a great adventure. While there were many unknowns ahead, he strongly believed things would work out well. He says as with everything in life and business there are plenty of things we don't have much control over. What's important is making decisions in the areas where we do have control. Do your part there, everything else will take care of itself.
His brothers were obviously listening too. All three of them followed Hesaam to Stanford for their Ph.D.s and Masters.
At Stanford, he studied electrical engineering (M.Sc. and Ph.D.), management, and science, and engineering (M.Sc). He even got admitted to Stanford Medical school (MoM) and studied some medicine. He did a post doctoral study at Stanford Genome Technology Center and became a group leader and Genome Fellow. Meaning he touched just about everything Stanford was teaching.
Disruption At Its Best
Motivated by a family member being misdiagnosed at 15 years old, Hesaam became more interested in healthcare and specifically genomics. It's a science that not only applies to cancer as a DNA disease but viral outbreaks like the coronavirus.
However, at least until recently, he says medicine genomics has still very much been in the primitive ages. At best the world has been using giant, bulky, expensive machines. Equipment that costs a million dollars. Every time you want to use it, you spend tens of thousands of dollars of consumables.
It's very much like those old mainframes. The precursors to the PC and now the iPhone.  His new company is marrying biology and technology together to make these same leaps in DNA sequencing.
He's creating the equivalent of the iPhone for genomics. A tool that can fuel apps and developers and can be used for everything from healthcare to personalized medicine, drug development, tracking and controlling viral outbreaks, food testing, forensics and more. A picture of their device can be seen below.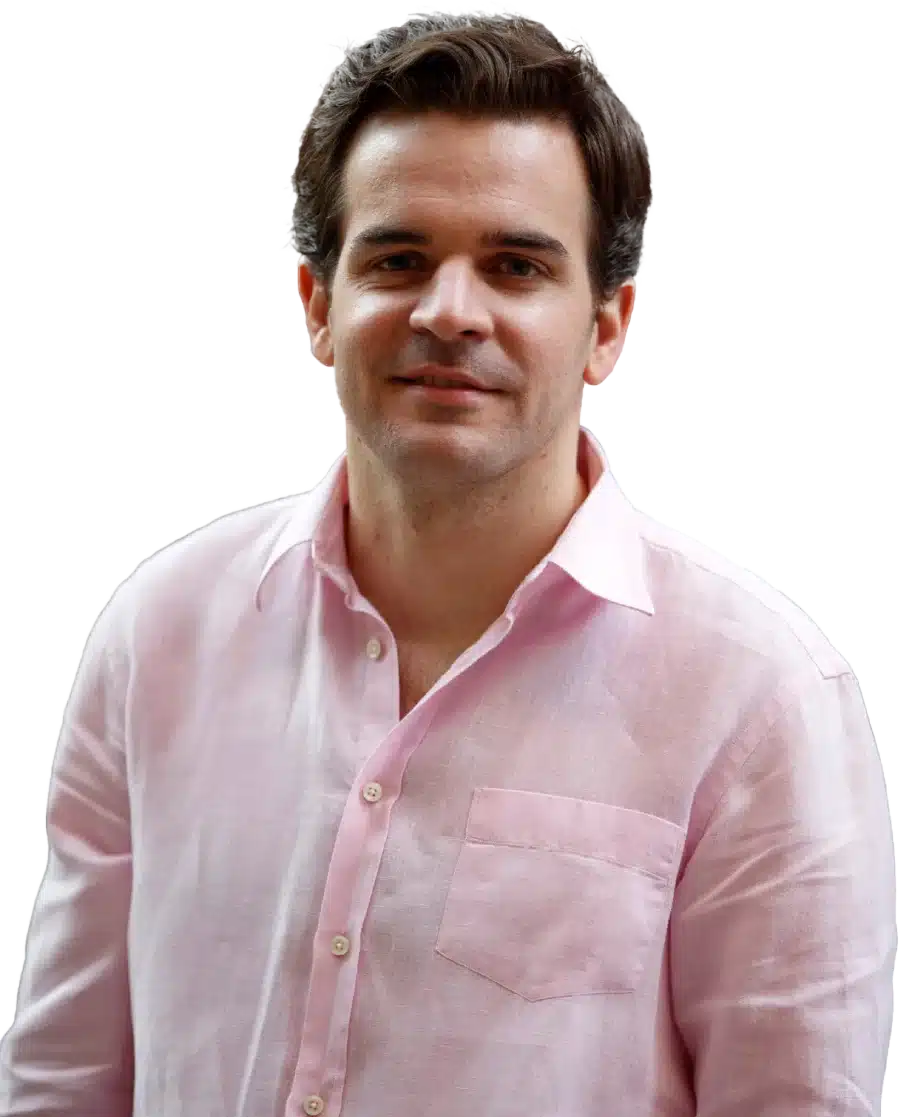 See How I Can Help You With Your Fundraising Efforts
Fundraising Process : get guidance from A to Z.
Materials : our team creates epic pitch decks and financial models
Investor Access : connect with the right investors for your business and close them
At his startup Genapsys, he has brought together top scientific minds from Stanford, the best hardware designers from Intel and Apple, experts in chemistry, software, machine learning, data science, and business operators from Google like.
GenapSys is taking those refrigerator-size machines that cost $1M and just as much to turn on, and shrinking them to the size of an iPad, which can be bought for less than $10k.
Obviously, launching a groundbreaking startup like this can have extra challenges. You need more high caliber people. Timelines and milestones are tougher to nail down. You have to be fluid and dynamic.
There are much bigger capital and fundraising needs. Those investors must be willing to take high risks with hopes of high returns, but also be willing to be on board for the long run.
So far they've raised $240M including grants and equity and they are front and center on the fight against coronavirus. Storytelling is everything which is something that Laurin was able to master. Being able to capture the essence of what you are doing in 15 to 20 slides is the key. For a winning deck, take a look at the pitch deck template created by Silicon Valley legend, Peter Thiel (see it here) where the most critical slides are highlighted.
Remember to unlock the pitch deck template that is being used by founders around the world to raise millions below
Access The Pitch Deck Template
Your email address is 100% safe from spam!
Listen in to the full podcast episode to find out more, including:
Expectations investors have at each stage for a startup like this

What's more important than the amount of money when out there raising a round

How Genapsys' tools could help combat viruses like COVID-19

Hesaam's top three pieces of advice for new founders
SUBSCRIBE ON:
Facebook Comments