Uri Kolodny is now on his third startup. He's now working on his biggest and boldest tech venture so far.
On the Dealmakers Podcast, Kolodny talks about optimizing your career for independence, pivoting your business, self-funding versus taking VC money, open source tech versus patents, selling your company, and going beyond the blockchain.
Listen to the full podcast episode and review the transcript here.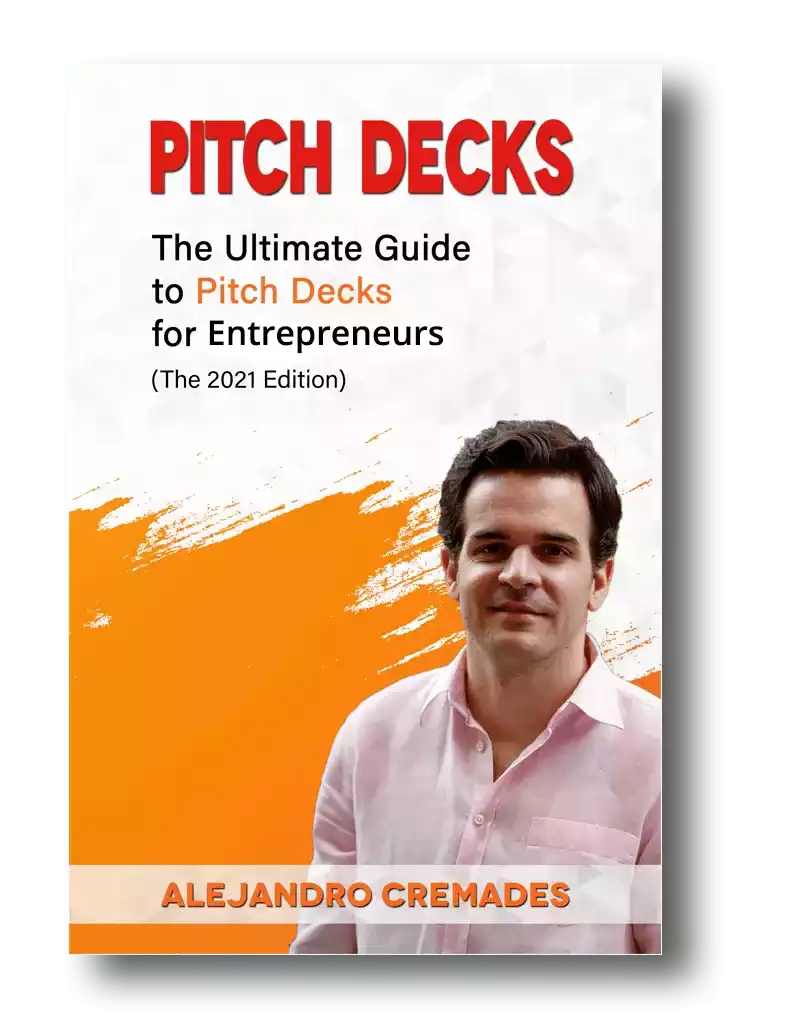 *FREE DOWNLOAD*
The Ultimate Guide To Pitch Decks
Here is the content that we will cover in this post. Let's get started.
Optimizing For Independence
Uri Kolodny grew up in Jerusalem. The heart of what's now considered 'Startup Nation'.
He says that he has always optimized his career and studies for independence. Which is really epitomized in entrepreneurship.
After going through the usual mandatory military service, and undergrad school for computer science, Uri ended up in the US for business school at MIT.
Although a professor friend from Stanford warned him that the content of an MBA isn't much more than you can find in very old issues of BusinessWeek, the opportunity to build a strong personal network of connections was attractive.
It worked out. By the second year of business school, he had started his first company.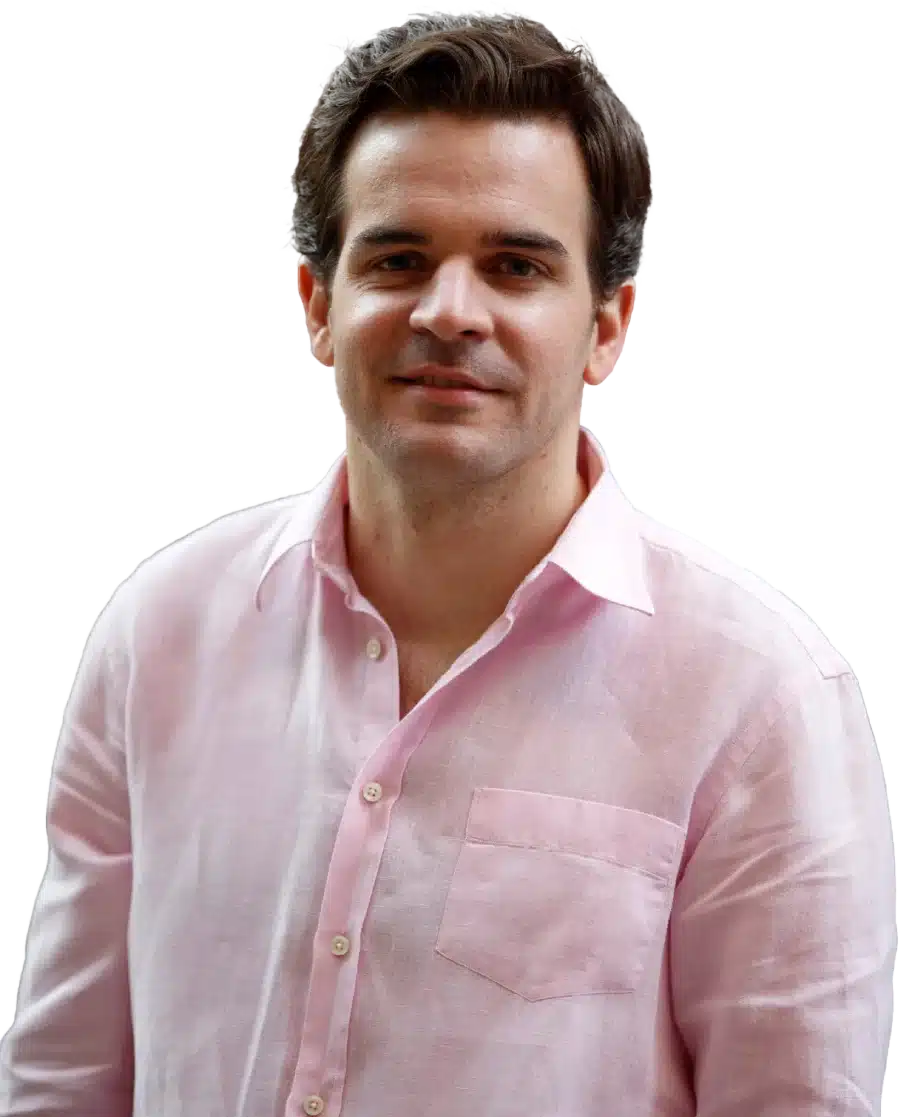 See How I Can Help You With Your Fundraising Efforts
Fundraising Process : get guidance from A to Z.
Materials : our team creates epic pitch decks and financial models
Investor Access : connect with the right investors for your business and close them
Starting Up & Selling Your First Company
Uri's first startup was in combination with an MIT professor, in which they commercialized his Ph.D. work. First for the telecom space, then medical devices when the communications market bubbled and busted.
After six years with that venture, they ended up selling that company to a private equity firm.
As with all first ventures, Uri describes it as a fertile learning ground. Perhaps even more so than his actual college MBA.
It meant learning to hire people, and how to convince highly talented individuals to drop other options and join the mission. He learned about team building and culture.
The importance of a well-fitting, co-founding team, and the amount of time they each invest in the business. As well as the pain of learning through the fundraising experience.
Including how some of those clauses in investor agreements really end up having an impact down the road. Like liquidation preferences.
Self-Funding Versus Accepting Venture Capital
Uri describes fundraising for his first company as quite a brutal process. The Boston venture capital scene, in particular, was quite different than what the ecosystem has evolved into today. Especially in the wake of the likes of Facebook and Y Combinator.
Back then, he says it was much more about investors obsessing over controlling your business. Not nearly as founder friendly as it is today. Though he says that they were able to get a great investor and board member involved for their seed round.
Uri admits that he is drawn to hard problems, as well as to others that love tackling them as well. Which means it doesn't always work out as simply as you planned. In this case, meaning his next venture ended up being put on ice after it just didn't have the legs he hoped for.
Though he also spent time as an entrepreneur in residence (EIR) with two venture capital funds, working with them to try and license some IP from Technion in Israel.
Self-Funding His Second Venture
Given his earlier experience with outside investors, Uri took the self-funded route for his third startup. He liked the frugality and independence of this path. Though acknowledges that only being accountable to yourself, and having limited resources can be a disadvantage.
With this venture, he says he wishes they would have not kept striving for perfection, but would have gotten out there faster, engaged with the world, and embraced failing faster, to iterate and succeed faster.
Today, some of Uri Kolodny's top advice is striving for a healthier work-life balance. Something that he says he is still working on himself. All too often, entrepreneurs who must be extremely passionate about their ventures end up so intimately tying their companies to their identities that they suffer for it.
Either in their relationships, by burning out, or by allowing their happiness and self-esteem to rely on the successes and failures of their companies.
Even when there are so many macro factors out of their control. Remember that you are not your company and vice versa. In fact, if you are successful, you may end up with many startup ventures under your belt across your lifetime. Some may be huge successes.
Others will be learning experiences.
StarkWare
Today, Uri Kolodny is the CEO and co-founder of Starkware. A SaaS business that compresses transactions for the blockchain. Making it much more efficient, and, in turn, reducing the cost per transaction by 700x to 20,000x.
Since raising a $6M seed round in early 2018, they've now raised a total of about $200M, and continue to grow fast.
Storytelling is everything which is something that Uri Kolodny was able to master. Being able to capture the essence of what you are doing in 15 to 20 slides is the key. For a winning deck, take a look at the pitch deck template created by Silicon Valley legend, Peter Thiel (see it here), where the most critical slides are highlighted.
Remember to unlock the pitch deck template that is being used by founders around the world to raise millions below.

Access The Pitch Deck Template
Your email address is 100% safe from spam!
Listen in to the full podcast episode to find out more, including:
How Starkware is making the blockchain more efficient and usable
The pros and cons of ICOs
Finding the right investors for your venture
SUBSCRIBE ON:
Facebook Comments