Pierre-François Thaler has been helping increase sustainability throughout our business ecosystem. He has built a sizable venture of his own in the process.
During our exclusive interview on the Dealmakers podcast, he shared how he got into entrepreneurship, what he learned from his early adventures in business, and his unique approaches to structuring them. Plus, how to manage company culture in the new environment we are living and working in, and some of the differences in launching a startup in Europe versus the US.
Listen to the full podcast episode and review the transcript here.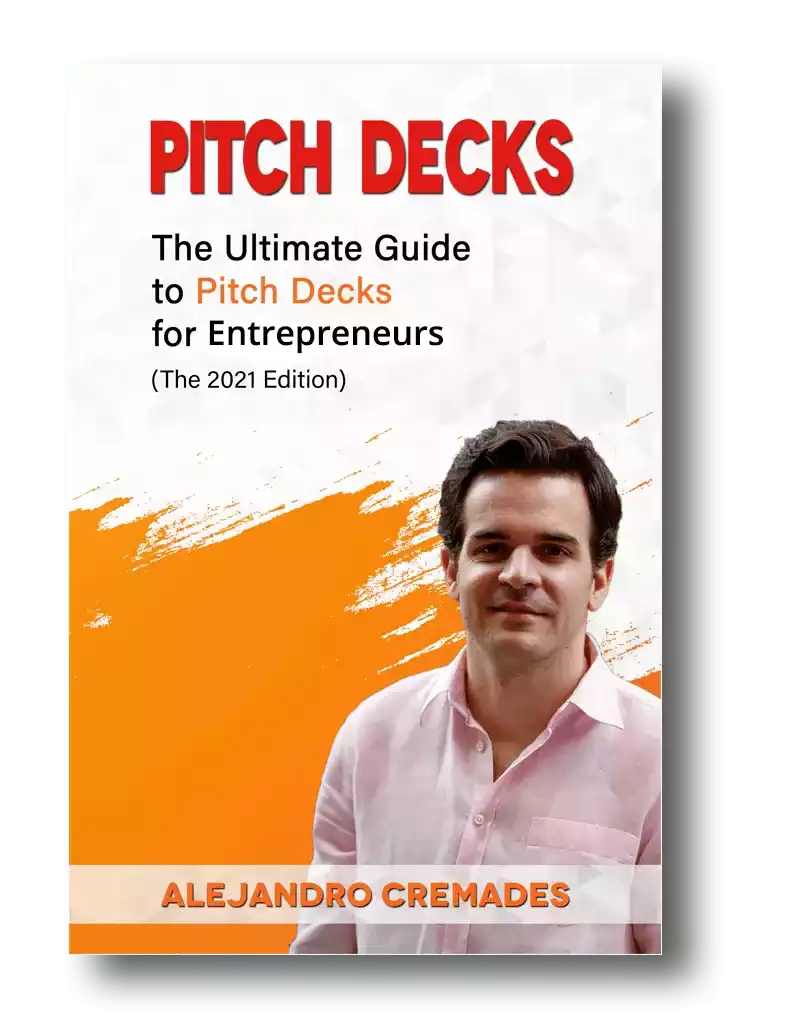 *FREE DOWNLOAD*
The Ultimate Guide To Pitch Decks
Here is the content that we will cover in this post. Let's get started.
Born in France
Pierre-Francois Thaler was born in France and has spent time traveling and living in Asia and New York as well. Today, he is back in France, working on his latest startup.   
At school, Pierre found he was good at math. That made him a good engineer. Something he feels he was born to do. Though he has applied that mostly to sales, marketing and entrepreneurship.
At INSEAD he studied electronics engineering and found a great meeting of project management and engineering. It was there that he met the cofounders for his first startup.
The Best Way To Learn Entrepreneurship: Just Do It
It is wise to consult others who have already been there and know the moves to make and avoid. Though there is no classroom that will really prepare you for what it is like to be a founder. There is a lot you will only learn by jumping in. You'll learn a lot faster too.
Thaler's first venture was B2Build, an online marketplace for building materials. They quickly raised $15M in capital. They sprinted to opening in five countries in 30 days out of the gate. They had to close down within 24 months.
Despite that pain, he still counts it as one of his great learning experiences.
One challenge was the timing. It was right as the dot com bust was happening. He also learned that just because you have five or six founders, from a great school and with great pedigree, doesn't mean they will be strong entrepreneurs. Being an entrepreneur takes a special kind of person.
They also had licensed technology from others and didn't have their own control of that. They moved fast, which is great, but perhaps a little too fast.
Once An Entrepreneur, Always An Entrepreneur
Next Pierre worked on building an innovative platform for another company. That is now Ariba.
Then in 2007, a new opportunity emerged for him to go at it as an entrepreneur again. This time with EcoVadis.
Despite working in an exciting company doing good things, he just didn't feel he was living his purpose and up to the responsibility he had.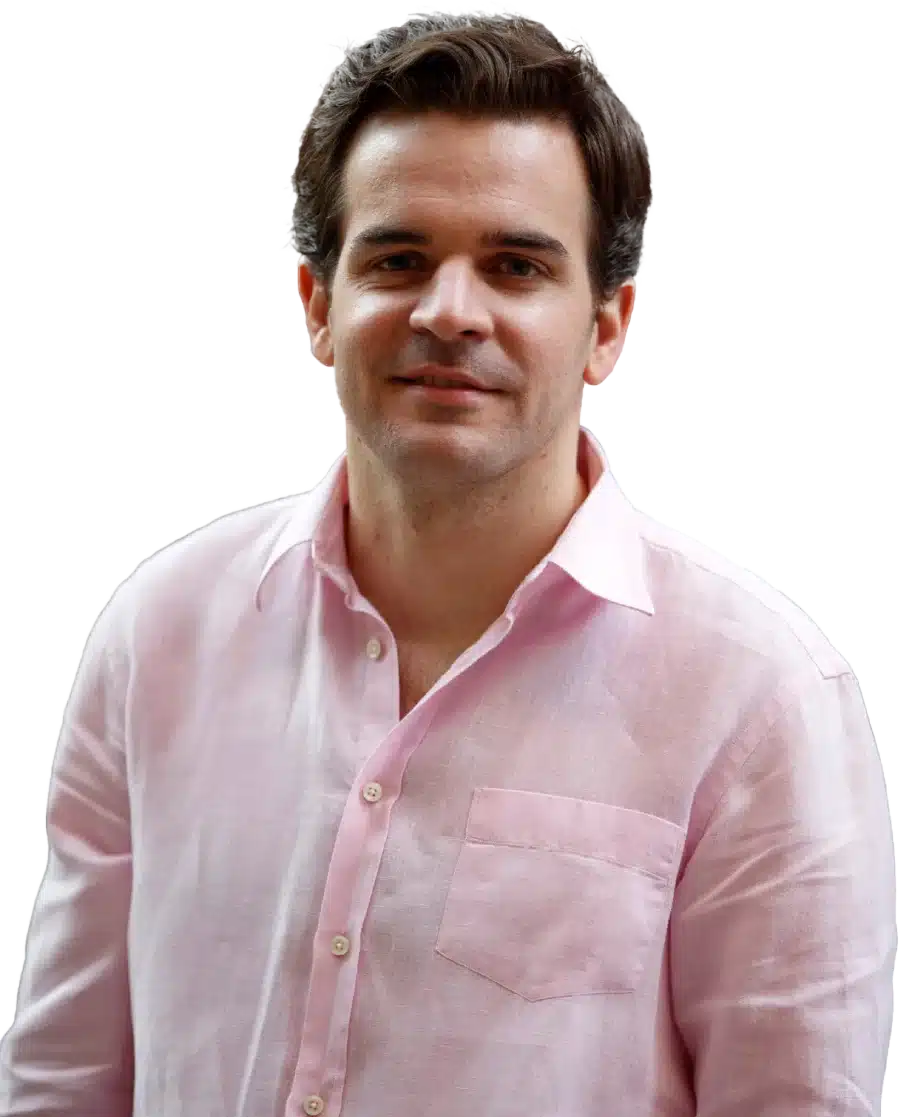 See How I Can Help You With Your Fundraising Efforts
Fundraising Process : get guidance from A to Z.
Materials : our team creates epic pitch decks and financial models
Investor Access : connect with the right investors for your business and close them
When he met an old friend and serial entrepreneur, Frederic Trinel, they started talking about an idea for bringing together sustainability, the cloud, and SaaS.
Today, EcoVadis is a cloud platform delivered as SaaS supporting large corporations and their vendors when it comes to sustainability and Corporate Social Responsibility (CSR).
As always there were adjustments and pivots to the business model on the way.
The Advantages Of A Co-CEO Structure
When it came to organizing the business, Pierre and his cofounder took a different approach to today's status quo.
They created a 50/50 split. Fred covered product, operations, and finance. Pierre oversaw all of the customer-facing parts of the business.
He says this has proven to be a real strength for the past 12 years. It aligned their interests.
Starting Up In France
This co-founding pair chose to start up in France. Pierre says it can have more advantages than you might think.
He says it is quite friendly to startups and small businesses. They even offer a lot of subsidies.
Of course, it's no secret that while it has been getting a lot better in recent years, access to capital in Europe hasn't been anything like in the US.
That wasn't a problem for EcoVadis. In fact, that might have helped too. They started by bootstrapping. They barely raised any capital for the first nine years. They waited to raise when they were mature, profitable and ready to grow.
They skipped pre-seed and seed rounds. They went straight to a 30M Euro Series A round from Partech.
Then just recently raised a $200M round from CVC, a growth arm of a private equity company. Storytelling is everything which is something that Pierre was able to master. Being able to capture the essence of what you are doing in 15 to 20 slides is the key. For a winning deck, take a look at the pitch deck template created by Silicon Valley legend, Peter Thiel (see it here) where the most critical slides are highlighted.
Remember to unlock the pitch deck template that is being used by founders around the world to raise millions below
Access The Pitch Deck Template
Your email address is 100% safe from spam!
When you are raising from this type of investor, they are looking to write checks no smaller than$100M to $200M. They are looking for companies that are already global leaders in their space.
Managing Company Culture In A Distributed Environment
EcoVadis now has around 650 team members distributed around the globe. They are in California, New York, Hong Kong, Europe, Canada, Poland, Japan, Tunisia, and Australia.
All of their offices are international, as are their Fortune 500 customers. It offers great diversity, though requires being intentional about building a cohesive corporate culture that is also in tune with local culture too.
They already have over 65,000 customers and a market opportunity to address an additional 4M+ suppliers around the world.
Listen in to the full podcast episode to find out more, including:  
Using an MBA to launch a business 

Bouncing back from failure

Ways to partner up with cofounders

The importance of supply chains

How to manage different offices around the world
SUBSCRIBE ON:
Facebook Comments