Payam Banazadeh fell in love with space at a young age. He has since worked for NASA, and now has launched his own space startup that has attracted over $170M in capital from investors.
On the Dealmakers Show, Banazadeh shared his fundraising experiences, how his company is creating and managing big data from space, and his take on your team as your superpower. As well as his company's plans to hire a lot of additional people over the coming months.
Listen to the full podcast interview and review the transcript here.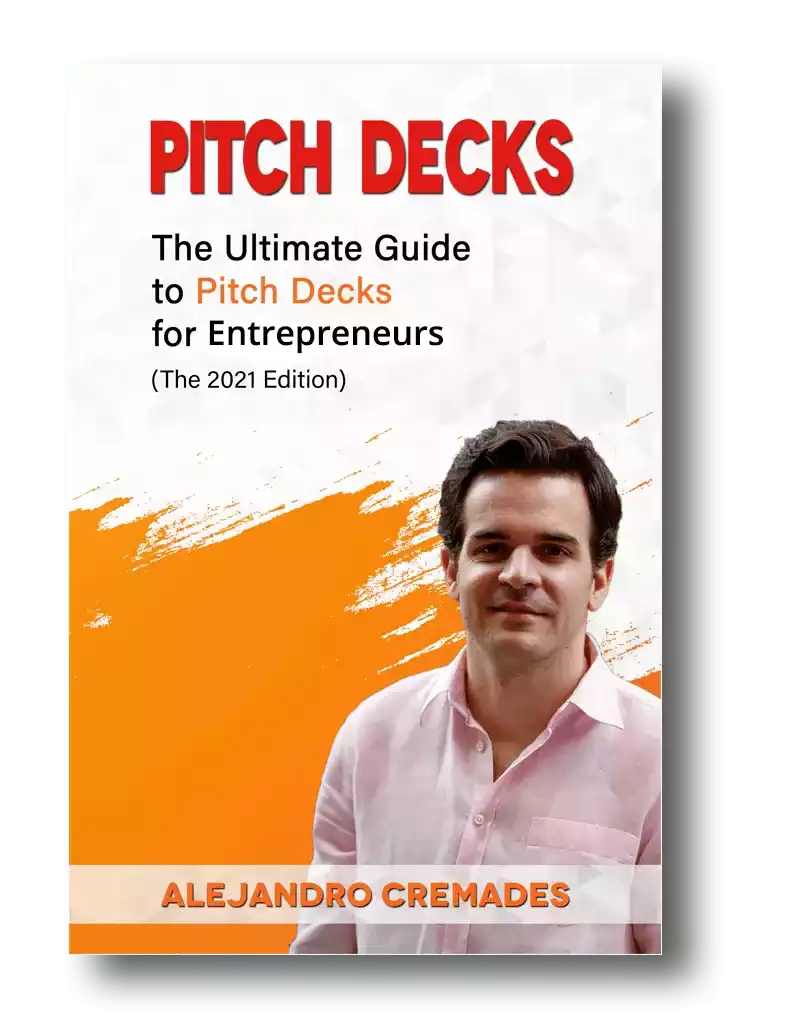 *FREE DOWNLOAD*
The Ultimate Guide To Pitch Decks
Here is the content that we will cover in this post. Let's get started.
Discovering Space
Payam Banazadeh was born and grew up in Tehran. Then moved to the US with his family as a teenager.
They landed in Texas. While he says that the US and Iran are much more alike than many probably realize, there were certainly some differences. Especially in the weather and activities to engage in.
Back in Iran, they had four real seasons of the year. Which meant getting out to the local ski resort in the snow. Texas doesn't get much snow. So, he set out to become as much of a Texan as he could in the six months after arriving. That meant discovering hunting and baseball games.
While Banazadeh's startup is currently headquartered in California, he still refers to himself as a Texan.
From his own immigrant experience, and his father's, Payam witnessed how it can prepare you for entrepreneurship. Just being thrown into a completely new environment, having to start from scratch, learn many new things, and work hard from scratch.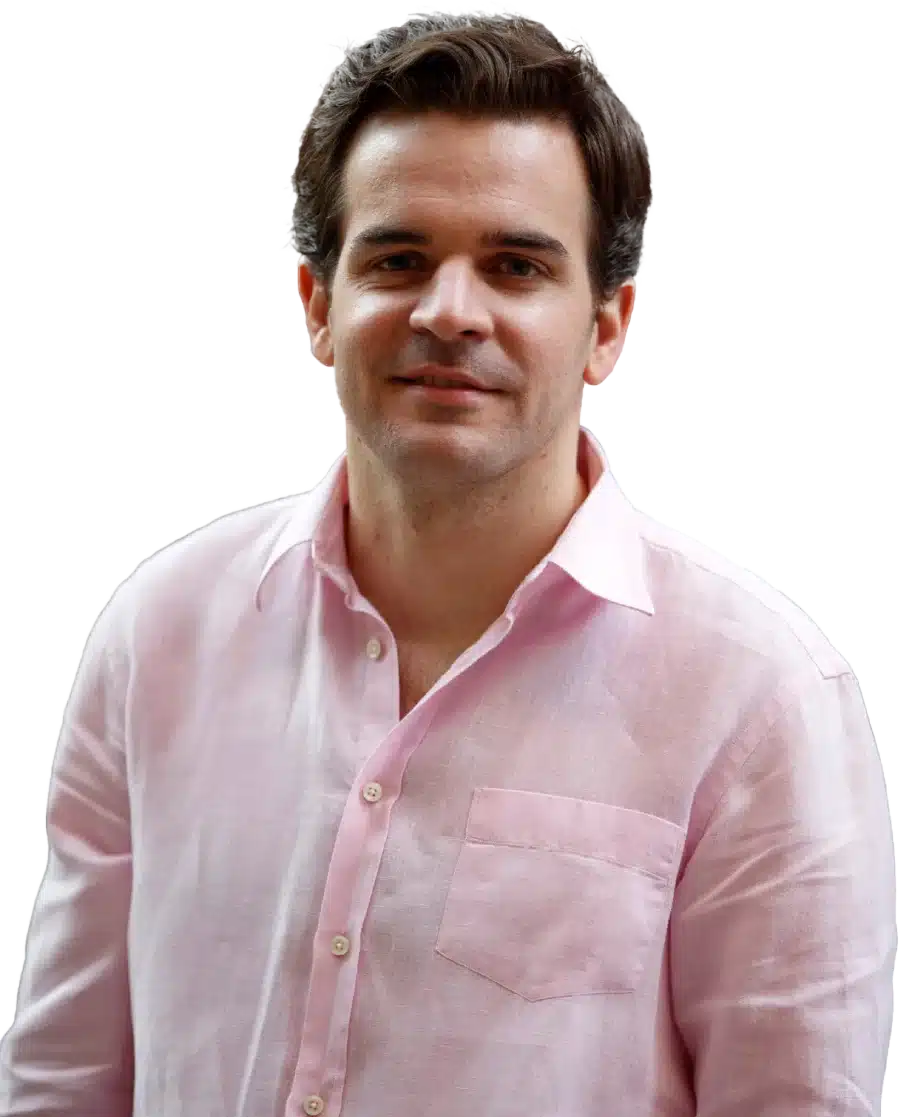 See How I Can Help You With Your Fundraising Efforts
Fundraising Process : get guidance from A to Z.
Materials : our team creates epic pitch decks and financial models
Investor Access : connect with the right investors for your business and close them
Payam says that he first really found a passion for space in middle school. That first came through astronomy and looking through the lens of a telescope at the night sky.
Then it was learning about the lifecycle of stars, and how the planets orbit the sun. Then from physics, he decided he was more of an engineer than a scientist, and wanted to build things. Things that go into space.
After graduating with a degree in aerospace, Payam decided to go get some real work experience while applying to grad schools.
He ended up in NASA's Jet Propulsion Lab. He initially loved his job so much that he decided to keep on working there.
The Gaps
Becoming an entrepreneur is really about stepping up to fill the gaps. Payam Banazadeh found two big ones.
The first was how slow things moved at NASA and the space industry. He saw that if you started a project there, it could easily take 10 years for it to get launched into space and become a reality. If you have a 30-year working career, it would mean you only get a chance to work on three projects in your entire lifetime.
Meanwhile, he saw his friends around him working in software, shipping products every week, and moving so fast.
So, after two years, he decided he wanted to get into software and went back to school at Stanford. There he studied engineering management while taking all of the business classes available.
There he found everyone at the university talking about and launching startups. It just became contagious.
Then the Malaysian flight of a Boeing 777 going missing hit the news, and Payam found himself drawn back into aerospace.
He was struck by this big mystery, that a giant aircraft with 280 passengers on board just went missing, and no one could find it.
He discovered this massive gap in how we monitor our planet from space. Payam says that it just wasn't happening reliably enough. There have been satellites up in space providing internet and TV, and some images. Though very few images at night, when the weather is bad, or even just when it is cloudy. Which can be 75% of the time in some places. Leaving much of the planet invisible.
Banazadeh decided to do something about it and launched his own space startup, Capella.
Capella Space
Payam's startup now has its own small constellation of satellites up in orbit to collect imagery and fill in these gaps.
The company has effectively become four businesses in one. One part designs and manufactures its own satellite. They are headquartered in San Francisco, with offices in Colorado. Those satellites are then launched into orbit by companies like SpaceX.
Another part of the business operates those satellites once they are up in space. Thirdly, they act as a data company, providing images and information to their customers.
More recently, Capella Space has begun working on analytics to process the images and data they pull from space, and to deliver that actionable information to clients.
Looking forward, this founder and CEO says that they "believe in a future where there is complete transparency of what's happening here on earth." They are working toward a future where there is "literally zero change that goes unnoticed on planet earth."
Storytelling is everything which is something that Payam Banazadeh was able to master. Being able to capture the essence of what you are doing in 15 to 20 slides is the key. For a winning deck, take a look at the pitch deck template created by Silicon Valley legend, Peter Thiel (see it here) where the most critical slides are highlighted.
Remember to unlock the pitch deck template that is being used by founders around the world to raise millions below.

Access The Pitch Deck Template
Your email address is 100% safe from spam!
Listen in to the full podcast episode to find out more, including:
What's next for data coming from space
How to raise $170M for your startup
Keeping a team of 200 on track to achieve short-term goals and long-term vision
Decision-making as a leader
SUBSCRIBE ON:
Facebook Comments