Jason Boehmig is a banker and lawyer turned entrepreneur who has raised over $180M for his legal tech company that is providing digital contracting to businesses.
During our interview on the DealMakers podcast, Jason Boehmig shared his journey down the rabbit hole of entrepreneurship–how he found the problem and opportunity of business contracts, what you didn't know about fundraising due diligence, heading where the puck is going like Gretzky, and lawyers who code. 
Here is the content that we will cover in this post. Let's get started.
Jason Boehmig was born in Pittsburgh. A city of industrial titans with landmarks like the Carnegie Museum and Frick Conservatory. Yet, you probably wouldn't have known it during the 80s when he was growing up there. It was a period of economic decline and hardship. 
After studying economics at Wake Forest University Jason joined Lehman Brothers to start his career in investment banking. He saw this as an opportunity to learn more about finance while figuring out his next chapter. 
Working next to quant traders, Jason realized "there was a revolution in the way we work happening right underneath our noses." Quant traders were using technology to process more information and faster than 30-year trading veterans. That's when his interest in technology was first seeded.
Jason eventually decided to go to law school after four years on Wall Street.
Stuck in his mind, however, was the idea that a massive shift was happening thanks to technology, and that this was the future.

Lawyers That Code & Taking The Leap
Joining Fenwick & West's San Francisco office,  Jason looked to improve legal work with technology. But when he went searching, there weren't any solutions for what he wanted to accomplish. So, he started learning to code in his free time.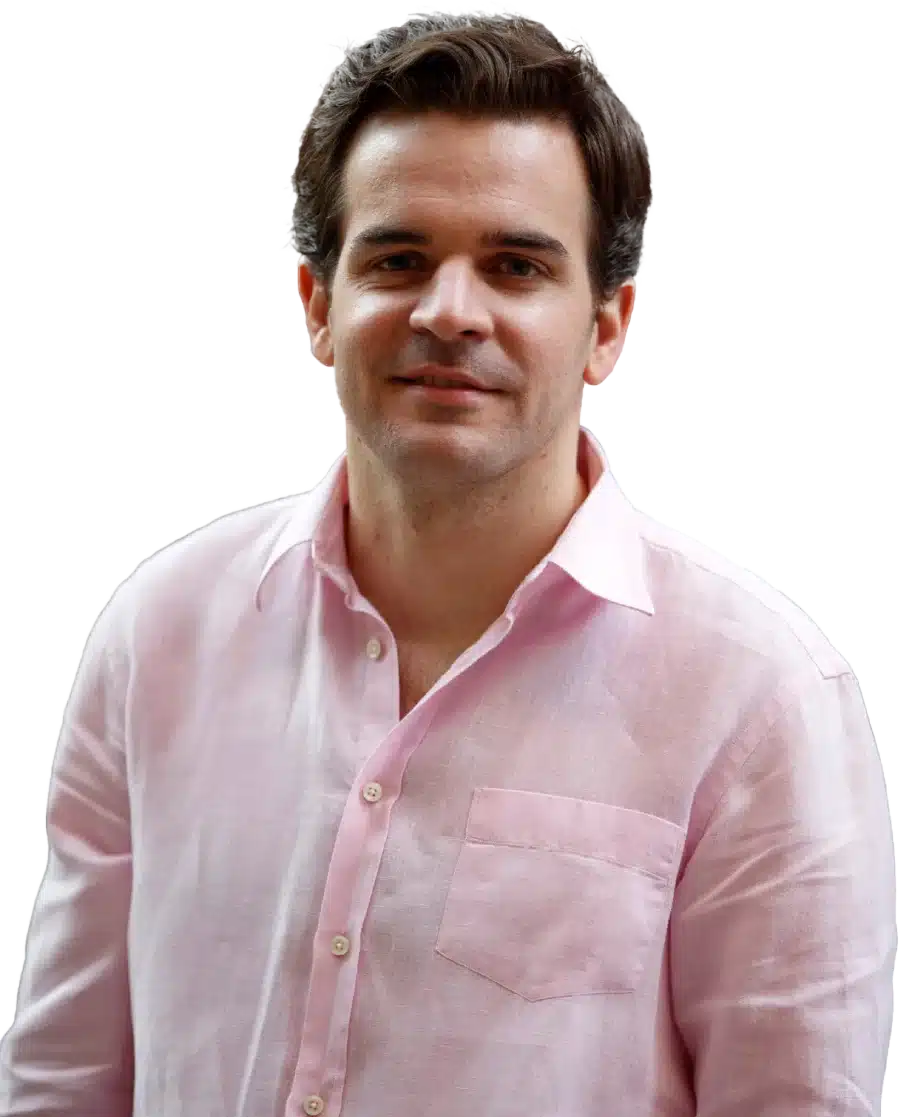 See How I Can Help You With Your Fundraising Efforts
Fundraising Process : get guidance from A to Z.
Materials : our team creates epic pitch decks and financial models
Investor Access : connect with the right investors for your business and close them
He began coding simple applications, such as automatically comparing legal documents and making redlines. 
Hacking these things together ended up being much more fruitful than he had expected. He realized that there was a huge market opportunity because every business had the same problem of creating and managing business contracts. Every company and every department, from Sales and Procurement to Finance and HR, use and need contracts. But despite digital transformation across business functions, contracting has remained inefficient, expensive, and messy.
Recognizing the growing wave of technology, Jason was convinced he needed to take the leap. Together with his co-founder and CTO, Cai GoGwilt, he created Ironclad. 

Ironclad
Ironclad was born as a system for digital contracting. The solution slashes the immense time and costs of creating and managing contracts while turning contracts from monolithic, static documents into data pipelines that carry mission-critical insights for companies. Ironclad's strong integrations with CRMs and ERPs allow contracts to be streamlined across the entire business instead of remaining siloed.
Today Ironclad has a team of over 250 people distributed in hubs in New York, San Francisco, and Indianapolis. They've recently completed their first major acquisition, PactSafe, the leading clickwrap transactional platform. This acquisition made Ironclad the first company to cover all contracting use cases.

Fundraising 
Ironclad has raised over $180M in funding in total. Their investors include Y Combinator, Accel, Sequoia, and BOND.
Storytelling is everything which is something that Jason was able to master. Being able to capture the essence of what you are doing in 15 to 20 slides is the key. For a winning deck, take a look at the pitch deck template created by Silicon Valley legend, Peter Thiel (see it here) where the most critical slides are highlighted.
Remember to unlock the pitch deck template that is being used by founders around the world to raise millions below.

Access The Pitch Deck Template
Your email address is 100% safe from spam!
One unique insight that Jason brought to our show was how much due diligence investors conduct. Not just on the business, but also on the founders. In fact, Jason says it was a far more rigorous and intense process than applying to work in the US government.  

Power of Community
One of the biggest and most exciting challenges that startup entrepreneurs can face is creating a new category or market. 
Jason says he has found that building a community to guide your company to where the puck and market is going is better than trying to force it.
Listen in to the full podcast episode to find out more, including:
The future of business contracts

His top advice for founders and CEOs

Rooftop Law School
SUBSCRIBE ON:
Facebook Comments