After helping others achieve great success for their own businesses, Patrick Quigley set out to fix some of the biggest problems in the health insurance industry. He has already raised $175M for the mission and is revolutionizing how it works with his own healthtech startup.
During our interview on the DealMakers Show, Quigley shared his journey from paper napkin business idea to IPO, how he approaches evaluating and picking the best investors for a startup, and the new way to cover your healthcare costs.
Listen to the full podcast episode and review the transcript here.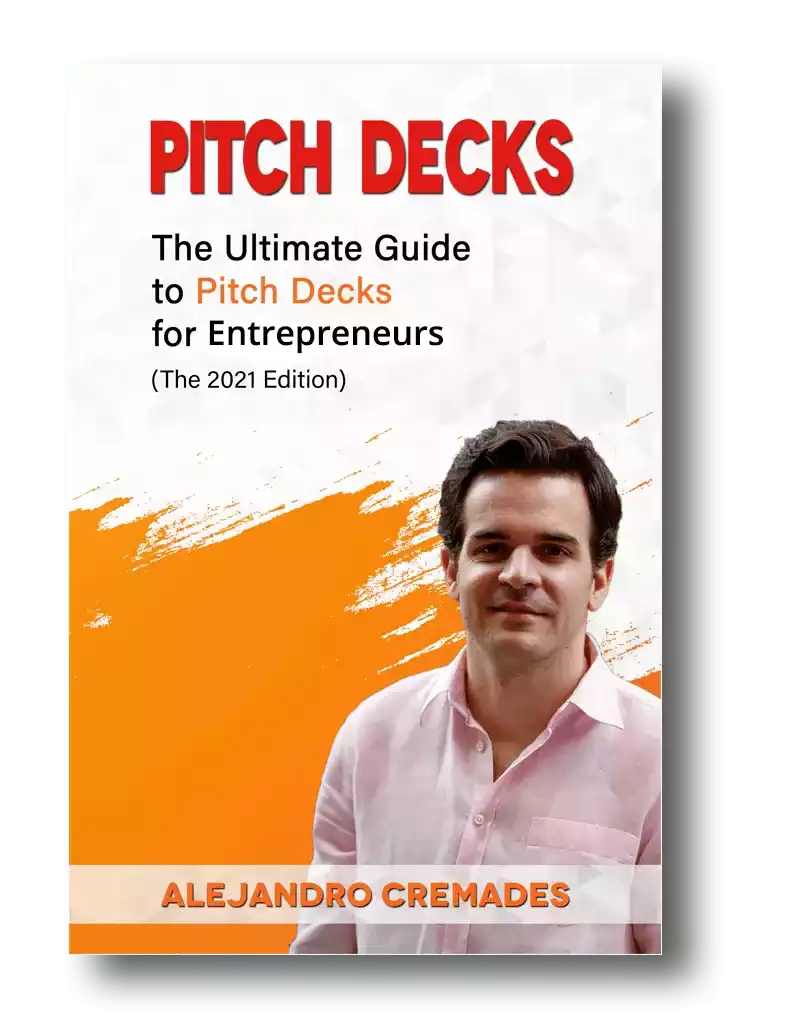 *FREE DOWNLOAD*
The Ultimate Guide To Pitch Decks
Here is the content that we will cover in this post. Let's get started.
Born in Connecticut
Long before landing in LA where his current venture is based, Patrick Quigley was born in Connecticut and then moved to what is still his favorite city: Cleveland. 
He hasn't yet figured out how to convince his wife to move back to Cleveland from Los Angeles, but he has always been interested in solving problems. 
His father was a physician on staff with Duke, which gave Patrick some of his first exposure to healthcare. 
As a child, his grandfather gave him $100 in IBM stock. He liked to check how the stock was performing. Of course, IBM missed out on the PC thing, and the stock suffered. Patrick liked engineering, but the IBM stock experience also inspired him to learn the business side of engineering. 
Duke offered an attractive program with both engineering and business. It was there he met his wife. Three years into college he decided he wanted to get some real world business experience before he went to business school. So, he graduated and got to work.  
McKinsey, Rocket Ships & MBAs
Next, Patrick went to work for McKinsey. He was amazed at all of the smart people working there, and was excited about how much he could learn with them (even though he's not convinced 22-year-olds with no work experience should be advising company boards).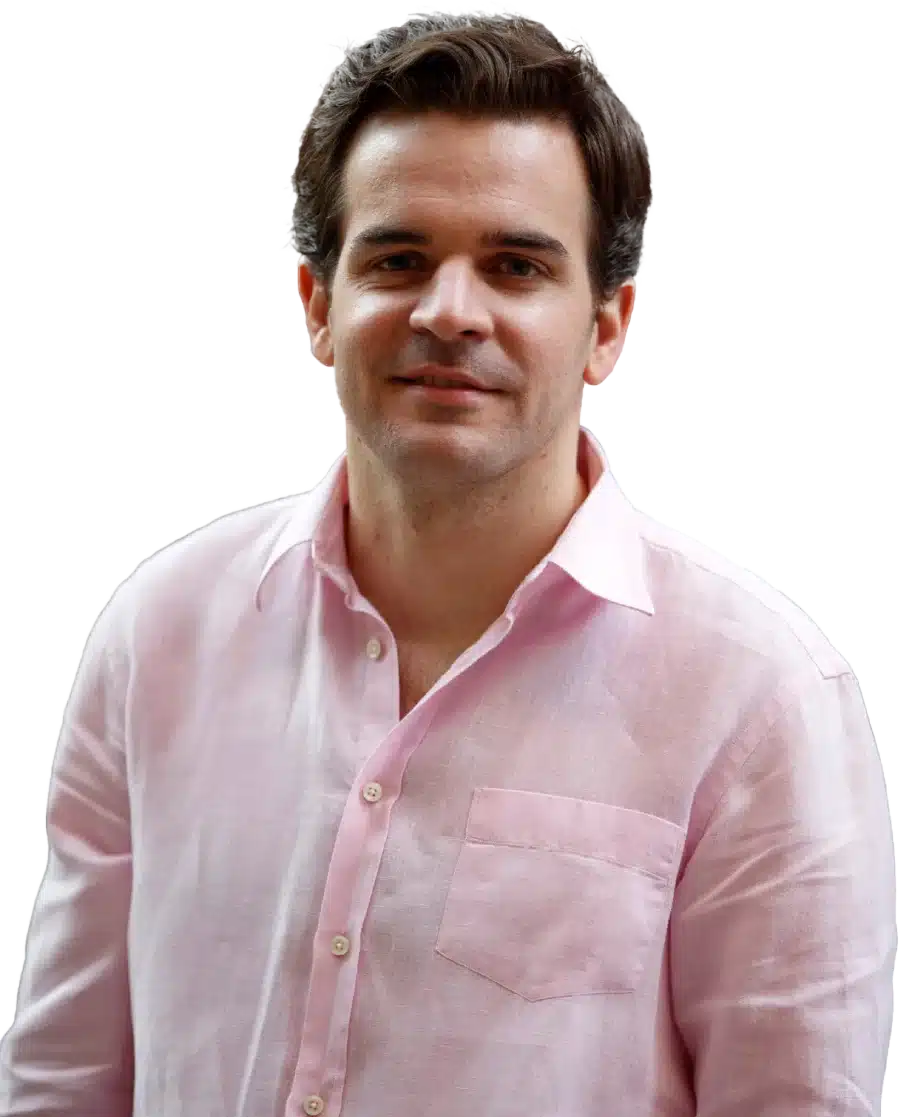 See How I Can Help You With Your Fundraising Efforts
Fundraising Process : get guidance from A to Z.
Materials : our team creates epic pitch decks and financial models
Investor Access : connect with the right investors for your business and close them
In addition to general consulting, he helped McKinsey launch their branding practice, and gained a great appreciation for people. "It's not necessarily about what you're working on," Patrick says, "It's about who you're doing it with."
Next, Patrickconnected with a former McKinsey consultant, Doug Valenti, who was starting his own company out in California.
Together in a restaurant in Palo Alto, Doug laid out his business idea on the back of a napkin. It wasn't much in the way of pay, but Patrick jumped on the learning opportunity and moved to the West Coast to join QuinStreet.
They started in Doug's house with folding tables, but the company grew fast. 
He learned that being part of a small startup team meant being there to pitch in with anything that needed doing. The experience reinforced the importance of the team  in a startup when you are going to be tested through hard days.
Patrick learned to be accountable, to always be trying new things, and to embrace failure: "If you're not failing, you're not trying hard enough."
Patrick's wife was then ready to go to law school at UPenn. So, to support her, he took a leave of absence from his job and decided to take some time to do his MBA at Wharton. 
He found the MBA classes helped to round out his perspective and introduced him to thinking globally about business. 
Still not sure he was ready to start his own business, he returned to the Bay Area to work at  software company BEA Systems. At the time they had been the fastest software company to go from zero to $1B in sales. 
BEA's stock had been crushed after the dot com collapse. Yet, Patrick says he saw this as another great learning experience. One that would show him how great companies like this end up faltering, and what he could do to avoid that with his own company later. 
During Patrick's first week on the job, half of the people in his department were laid off. Fortunately, he got the chance to stay and help them return to sustainable business growth. That eventually got BEA acquired by Oracle. 
Doug from QuinStreet then called him back. He pulled Patrick back in to build a B2B side of the business to prep the company for an IPO, which happened in 2010. 
Returning To Healthcare & The Big Problem
Rory O'Driscoll of Scale Venture Partners called and wanted Patrick's help on a company in which the VC had recently invested but that wasn't performing to its potential.
Of course, when a VC asks you for a favor, you usually really want to try and help them. Patrick looked at the company data and made some recommendations. At first, he couldn't really consider joining the company because it was in LA. But when Patrick's wife was ready to make the move, he decided he was ready to take on the CEO role of this company.
Patrick pivoted the company and grew the business around Healthplans.com before it was acquired by MediaAlpha.
Sidecar Health
Healthplans.com was a consumer site that grew under the Obamacare mandate that enforced a  penalty for not having health insurance.
Of course, Patrick noticed that out of 30M website visitors, only 700K bought a policy. Most visitors didn't buy anything. 
There was a bigger issue here. Most insurance plans had huge deductibles, didn't cover much, and were too expensive. It was cheaper for most people to just pay the penalty and go without insurance instead. 
Then, a personal visit to the doctor and getting a $1,300 bill for an MRI sparked the idea for Patrick's own startup. He found out that with insurance, he was surprised with a $1,300 out-of-pocket bill for the MRI. When he needed a second MRI from the same provider, he asked if he could pay cash and was told it would cost $330.
That was the moment Patrick and his cofounder Veronica decided they had to do something. 
So, they created Sidecar Health: an insurtech company that offers insurance with premiums at 30% to 40% less than what people are used to paying, while giving users Visa cards to pay for their healthcare costs, slash their expenses and be able to shop for the best care, without network restraints. 
Sidecar Health is truly changing the dynamics of the healthcare space and personal finances.
His company has raised $175M from top-tier investors like Tiger Global Management, Alpha Edison, GreatPoint Ventures, and Drive Capital.
Storytelling is everything which is something that Patrick Quigley was able to master. Being able to capture the essence of what you are doing in 15 to 20 slides is the key. For a winning deck, take a look at the pitch deck template created by Silicon Valley legend, Peter Thiel (see it here) where the most critical slides are highlighted.
Remember to unlock the pitch deck template that is being used by founders around the world to raise millions below.
Access The Pitch Deck Template
Your email address is 100% safe from spam!
Listen in to the full podcast episode to find out more, including:
Raising millions and picking the best investors for your venture
How Sidecar Health works
Patrick's top advice for new founders
SUBSCRIBE ON:
Facebook Comments