Alex Frommeyer has been a builder all of his life. He has taken that from childhood construction projects to engineering technology, and now creating a large and fast-growing startup.
During his appearance on the Dealmakers Show, Frommeyer shared his experiences raising $170M in capital out of Ohio, working with investors and board members, and even being fired as the CEO of your own business. Plus, Insurtech, and the future of dental insurance in America.
Listen to the full podcast episode and review the transcript here.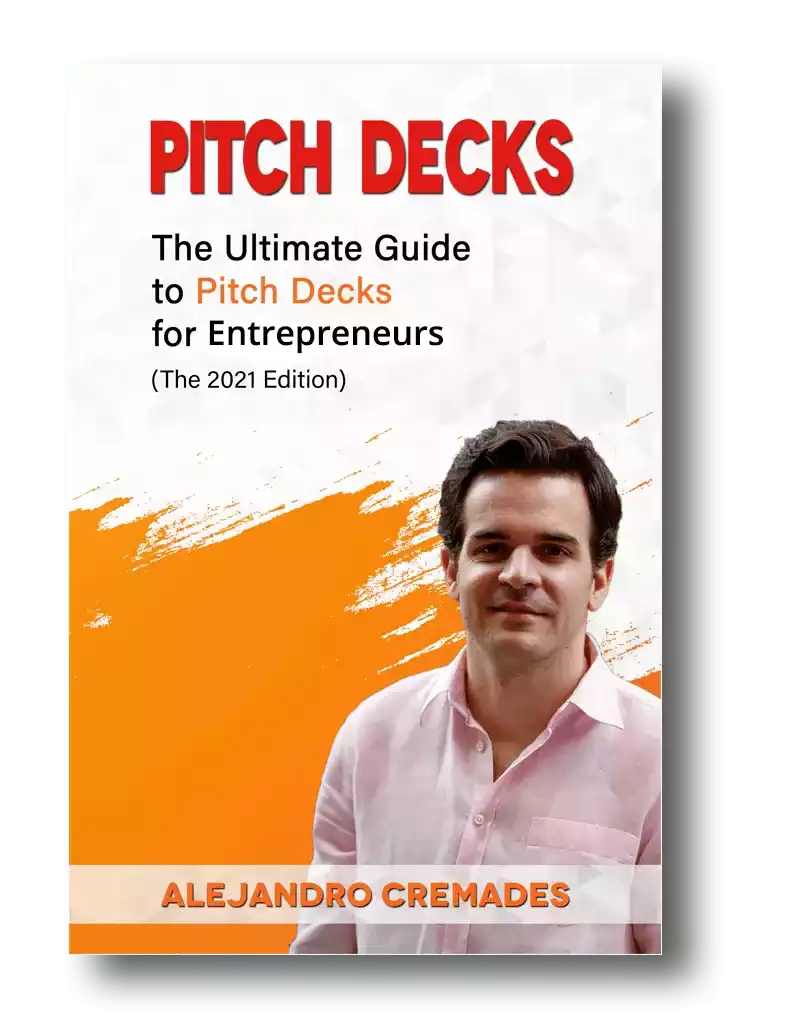 *FREE DOWNLOAD*
The Ultimate Guide To Pitch Decks
Here is the content that we will cover in this post. Let's get started.
Born To Build Things
Alex Frommeyer grew up on a hill in the woods of Kentucky. He spent his childhood days running the woods. His grandfather gave him some tools, nails, and lumber, which he dragged off into the wild and began to build treehouses with.
He ended up building a whole neighborhood of tree houses. And he loved the process more than the finished product. He says he would build one, play in it for a few days, and then begin building a new one from the ground up. The uniqueness of each project was what he loved best
He hasn't stopped building things since. Building tree houses wasn't a job or TV career back then, so when asked, his father suggested he try civil engineering.
Finding Your Cofounders
Frommeyer attended the University of Louisville in KY, and now sports degrees in structural and civil engineering. University is also where he met his current cofounders.
He and his two co-founders all started college at the same time. They were in the same classes, studied together, hung out together, and became friends.
Initially, entrepreneurship and starting a business seemed something far off in the distant future. It seemed like it was something you do in your 40s, after gaining a couple of decades of experience working.
They were sent out on internship programs in school. Which were designed to bring them closer to employers, give them a taste of what work was really like, and hopefully lead to a job with those companies.
It pretty quickly had the opposite effect on Alex and his two buddies. They were seriously under impressed with what working as an engineer for big companies was really like.
They wondered if there wasn't something more engaging and creative they could spend their time on instead.
Although they were all engineers, they learned to divide and conquer different elements of the business.
Alex tackled business development.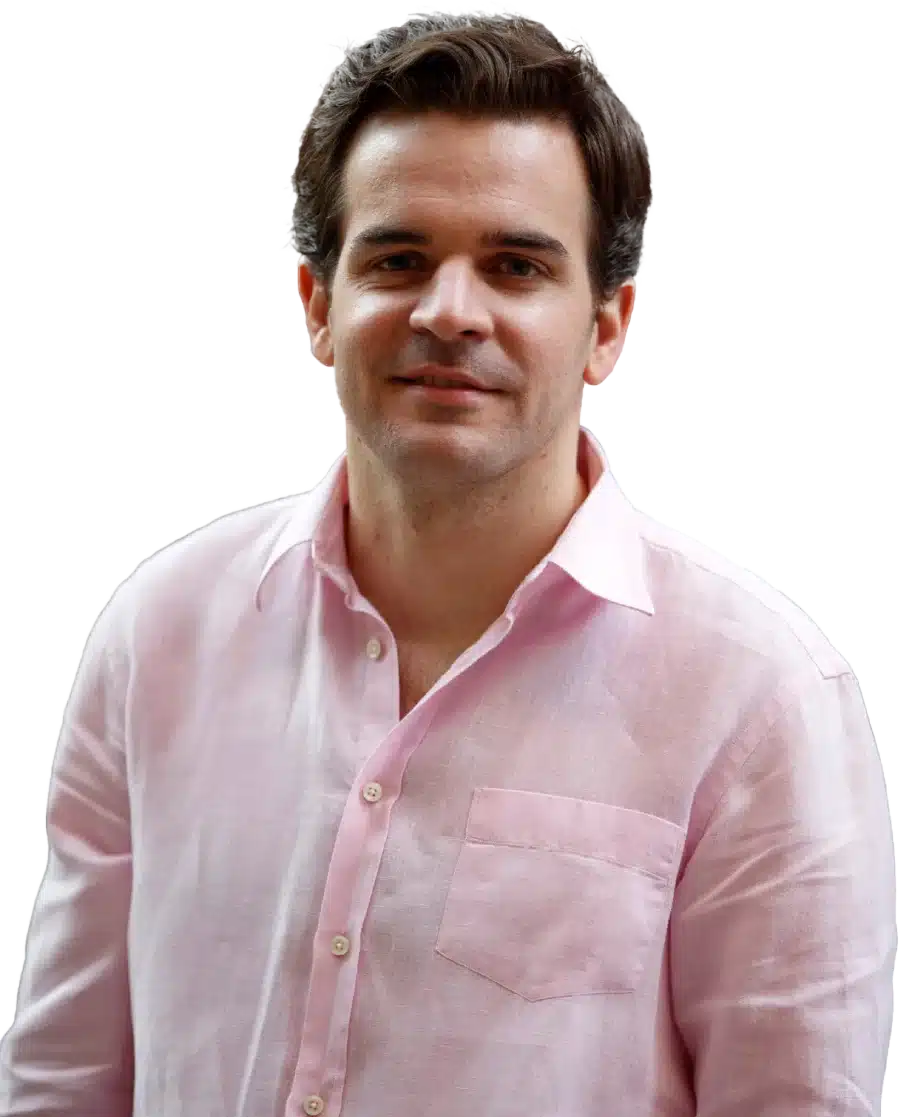 See How I Can Help You With Your Fundraising Efforts
Fundraising Process : get guidance from A to Z.
Materials : our team creates epic pitch decks and financial models
Investor Access : connect with the right investors for your business and close them
Another of them took on the legal, regulation, and compliance side of things. Another found that his superpower was dealing with people, and chose to head up HR and organization.
Alex had been renting a house off-campus. So, their first venture together was turning their living room into an office with folding tables and running a part-time engineering services business out of it.
Frommeyer was tasked with networking and finding customers. Which he did pretty well. They found all types of projects from R&D to building websites, custom electronics, creating patents, and intellectual property.
They enjoyed learning as they took on all of these new projects. Soon they found they were spending a lot more time in the living room working on the business than in class.
Yet, they also realized that they were only still working for others. They were putting in all of this time and effort to make other people's dreams a reality and to create assets for them, and help them go to market.
Beam
In their search for ideas for their own business, they found they all had dentists in their families, including Alex's sister. They found the dental industry to be a huge market that was fragmented and lagging in innovation. And, they perceived that there was a lot of unlocked value there.
As they began digging in and unpacking it, they evolved their idea into becoming one of the insurtech businesses.
They had a lot of ideas around creating and empowering preventative dental care. That's how they thought about smart toothbrushes that would collect data and help to optimize insurance and gain insights into risks and anticipated costs.
They soon realized that in order for technology like these to work, they would have to start by digitizing the entire industry. So, they decided to build their own dental insurance company.
They now provide their services through employers with anywhere between two and 2,000 employees.
Beam now has close to 300 employees of its own, is operating in 42 states in the US, and have seen revenues triple in the past 24 months. They've also raised $170M in capital, which is even more impressive given they are based out of Ohio.
Storytelling is everything which is something that Alex Frommeyer was able to master. Being able to capture the essence of what you are doing in 15 to 20 slides is the key. For a winning deck, take a look at the pitch deck template created by Silicon Valley legend, Peter Thiel (see it here) where the most critical slides are highlighted.
Remember to unlock the pitch deck template that is being used by founders around the world to raise millions below.
Access The Pitch Deck Template
Your email address is 100% safe from spam!
Of course, that doesn't mean it has been a breeze from day one. Alex shared with us how they almost ran out of money while waiting for regulatory approval to be able to even market their services and product.
Each state has its own regulations and licensing. They had already raised money and built everything out. Yet ended up just weeks away from running out of operating capital when the Department of Insurance in California finally stepped up and gave them the green light.
That still meant getting out there with marketing before they could make sales and bring dollars back in, or prove they were gaining traction to justify further investment.
Listen in to the full podcast episode to find out more, including:
How not to get fired from your own company
The value of transparency throughout your organization
Company culture
The future of the dental business in America
Alex's book recommendation
His top advice before starting a company
SUBSCRIBE ON:
Facebook Comments