Tess Michaels has found her way to have a big impact on the world around her by creating new financing solutions for students. So far she has raised $170 million in debt and in equity.
During her appearance on the Dealmakers Podcast, she provided some incredible insights on how to build a successful startup that scales. Including, honing your business idea, raising debt versus equity funding, plotting your product roadmap, and finding the right go-to-market channels for building a sound, sustainable and scalable business model.
Listen to the full podcast episode and review the transcript here.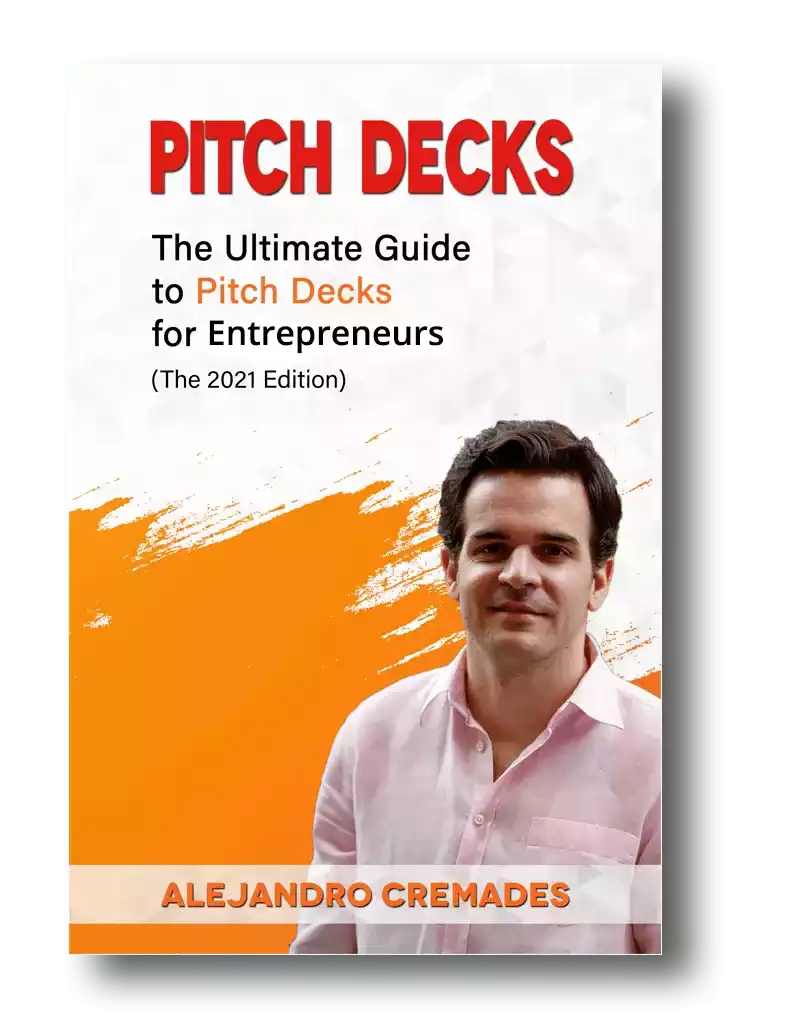 *FREE DOWNLOAD*
The Ultimate Guide To Pitch Decks
Here is the content that we will cover in this post. Let's get started.
Starting Out On The Other Side Of The Table
Tess Michaels spent much of her time growing up between Pennsylvania and Texas. Her mother was in medicine, and her father was in business. Along with traveling to pursue her passion for science fairs, and researching Alzheimer's. Which took her to exciting places like Korea and Italy.
Her studies brought learnings in biology, impact investing, and operations management. While this fused together many of her own interests and the influences of her parents, she says that she had also learned how important management and the application of technical skills were.
Coming out of undergrad, Michaels jumped right into investment banking with Goldman Sachs. She saw the opportunity to work in banking and private equity as a chance to leap into a sharp learning curve and gain a lot of skills very quickly.
It provided access to be around a lot of smart people. In fact, one of her top pieces of advice for others today is that if you are the smartest person in the room, you are probably in the wrong room. As well as reminding us that you are really the average of those you surround yourself with. Whether that is peers in the form of other entrepreneurs, your investors, or your team. They should be raising the bar for you, rather than allowing you to flatline.
Tess had also already developed an interest in software companies. Including launching her first venture at just 19 years old. It did not get the big momentum she hoped for. Which she says is half the battle for startups. She was, however, able to complete an asset sale, and put those assets in the hands of others who could take it even further.
So, her experience on the investing side of the table, working for Vista Equity Partners, was able to provide even more insight into software companies, and what they were doing well. Especially in terms of SaaS, customer retention, and recurring revenues.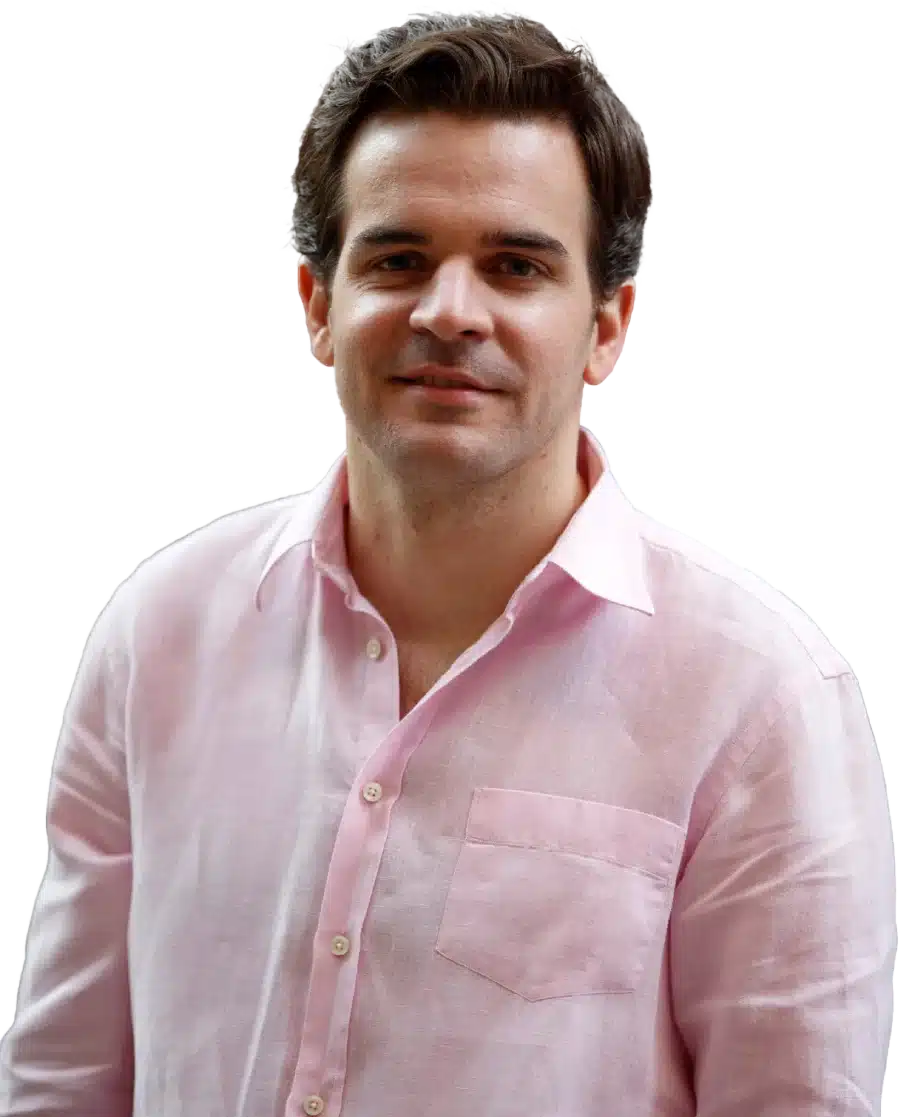 See How I Can Help You With Your Fundraising Efforts
Fundraising Process : get guidance from A to Z.
Materials : our team creates epic pitch decks and financial models
Investor Access : connect with the right investors for your business and close them
Finding Your Business Idea
After Vista Equity Partners, Tess went back to business school at Harvard, where she had already been accepted before testing the waters in the workforce.
Tess says that she looked at business school as an accelerator. A chance to get more access, and work on her next business venture.
She says that she spent months asking everyone she could what the one thing in life was that they would change if they could. Everyone from friends to uber drivers. She kept hearing that they wish they could go back to school, but it was too expensive.
At Harvard, she went around asking all of the other students how they were paying for their education, and what they wished was different.
As these conversations kept shaping her business idea, and even how to design a product that would fit, Tess, says that she was also having conversations with investors and other fintech entrepreneurs. She wanted to know how to structure things well from the beginning to be able to scale, and what mistakes to avoid.
Finding The Right Business Model, Go-To-Market Strategy & Product Roadmap
Leaping into this new business Tess says that she found startup life moved very fast. There is constant iteration and tweaking on your way.
Though she says they were thoughtful about who they partnered with for capital, kept focused on the mission, and thought ahead about ensuring that they had the right executive team to allow them to scale.
With her past experience, she was able to leverage a lot of insights to really build a platform with big potential.
That included moving from a purely B2C model to partnering with education institutions. This meant having them promote Stride Funding and all of the added credibility and scale that came with it. While also opening the door to being able to charge these institutions.
Understanding how cyclical some industries can be, including student loan financing, Tess set out to get ahead of this, and build in more resilience. They've done this by providing financing for many types of educational programs. Many of these have exploded in popularity since the COVID lockdowns.
Raising Funding
Stride has further strengthened their business by raising both equity capital and debt financing.
To date, they've already raised $20M in equity for funding their hiring. Which they've used to triple the size of their team in the past nine months.
Then to actually finance their students, they've stuck with using debt financing. Of which they've already raised $150M to fund 10,000 of them.
Storytelling is everything which is something that Tess Michaels was able to master. Being able to capture the essence of what you are doing in 15 to 20 slides is the key. For a winning deck, take a look at the pitch deck template created by Silicon Valley legend, Peter Thiel (see it here) where the most critical slides are highlighted.
Remember to unlock the pitch deck template that is being used by founders around the world to raise millions below.

Access The Pitch Deck Template
Your email address is 100% safe from spam!
What's Next for Stride
Looking forward, Tess Michaels says that Stride Funding aims to become the one-stop shop for financial products for their customers, from the day they begin financing their education until they retire.
They are already doing this by providing alternative types of student loan financing. Like income share agreements, retail installment contracts, and more.
In the future, Stride, Funding expects to provide many other types of financial products, outside of education.
Listen in to the full podcast episode to find out more, including:
Focusing versus thinking along with your product expansion plans
How fast Stride Funding is growing
New ways to fund your own education
SUBSCRIBE ON:
Facebook Comments