Bharath Krishnamoorthy has gone from young rebel to working for one of the world's top M&A law firms, to startup entrepreneur. 
On the Dealmakers Show Krishnamoorthy walked us through his journey from failing student to startup success. Including student loan debt, pivots, transportation tech, the three boxes every great business idea needs to check, dealing with non compete agreements and competitors trying to sue you out of business, and the importance of sleep.
Listen to the full podcast episode and review the transcript here.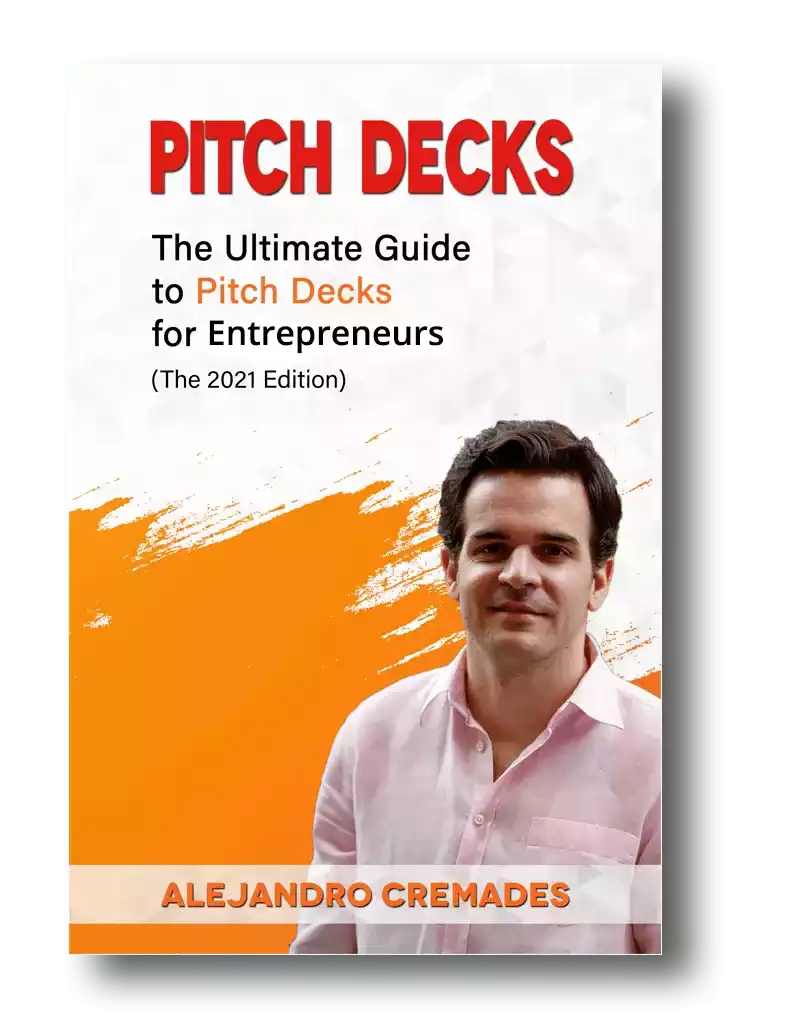 *FREE DOWNLOAD*
The Ultimate Guide To Pitch Decks
Here is the content that we will cover in this post. Let's get started.
From Lawyer To Entrepreneur
Bharath Krishnamoorthy grew up as one of three siblings to hard working parents. He says that he never really loved the system, or being a young student. 
In fact, when he was exiting high school, he had gotten in so much trouble that his parents agreed to cosign placing conditions, provided he went into law school. 
He got into Columbia, and went on to get his law degree. Even though, looking back he says that may be too young for people to be making decisions about taking on hundreds of thousands of dollars in student loan debt. 
He then went on to work for one of the nation's top law firms. Spending a lot of time in M&A and private equity. With one of his big takeaways being the incredible quality of work being done there at Gibson. They would proofread things a hundred times over to be sure there were no mistakes in their customers' legal documents. 
He says that he has tried to carry that commitment to an excellent product with him in his own startup.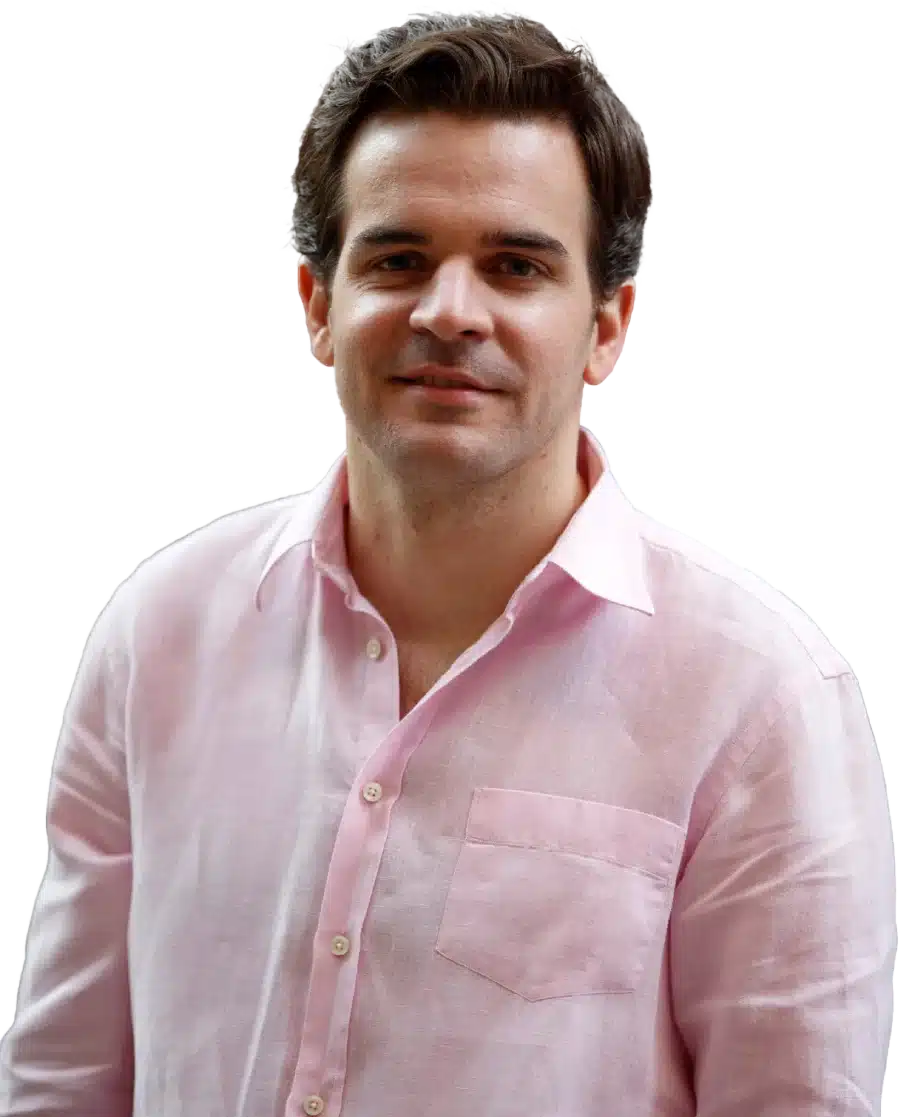 See How I Can Help You With Your Fundraising Efforts
Fundraising Process : get guidance from A to Z.
Materials : our team creates epic pitch decks and financial models
Investor Access : connect with the right investors for your business and close them
Dabbling in Entrepreneurship
From a young age Bharath says that he had an itch for the entrepreneurial. While he dabbled in fun exploits like trying to go door to door selling violin performances for 25 cents a pop, he hadn't really seen entrepreneurship as a viable career path. 
However, he eventually realized that starting a business is something that you can just do. Through a series of progressing conversations with his best friend from high school, Shawn Vo, they became increasingly interested in building something together. 
He then met former presidential candidate Andrew Yang. Who encouraged him to push ahead, in spite of his situation. That helped him go from thinking that he would have to work for the next 10 years to pay off his $250k student loans before considering a startup, to being more confident in making the leap. 
Pivoting To Success
Bharath had his legal background. Shawn had his fintech experience. Together they began ideating on a variety of business propositions. 
They would take an idea, go talk to people, and see if it really had legs or not. One was digitizing pricing and scheduling for bus operators with software. They gained some customer interest, and even an LOI from a sizable operator. So, when he got his annual bonus from his law firm, it seemed like a great time to make the leap. 
It still meant humble beginnings. Sharing one bedroom, in a three bedroom house. Eating very modestly, and working away. 
Within six months they were bringing in $8k a month. Then ran into the fact that the market was just too small. Even if they executed perfectly, and were lucky, it just wouldn't ever be a grand business.
Yet, they had just gotten into Techstars. So, they decided to just try to figure out how to make it work. They raised $1M out of the Techstars program, then went on to keep pivoting to new business concepts over the next two years.
He says that they never thought about quitting, so just had to power through. Refusing to be blown around by the emotional highs and lows of startup life.
Ultimately, Bharath Krishnamoorthy's startup settled on digitizing payments for the freight industry, with their transportation tech startup now known as Denim.
The Fundamentals Of A Successful Startup Business
During those years of pivoting Bharath says that they became much better at learning what makes a good business. Then, things really changed when they began looking at it through the lens of an investor, rather than what sounded like a cool business to a couple of college kids. 
This included seeing if a product really had traction. How it would look like at scale. What the real economics of the business should and could look like. Obviously having a really big market. Then something which could have a real impact. A venture they would feel comfortable committing the next 10 years of their lives to. 
Denim
They knew they hit it when they began getting traction with digitizing freight payments. 
That helped unlock funding. Resulting in raising $165M in debt financing and equity capital so far. 
Storytelling is everything which is something that Bharath Krishnamoorthy was able to master. Being able to capture the essence of what you are doing in 15 to 20 slides is the key. For a winning deck, take a look at the pitch deck template created by Silicon Valley legend, Peter Thiel (see it here), where the most critical slides are highlighted.
Remember to unlock the pitch deck template that is being used by founders around the world to raise millions below.

Access The Pitch Deck Template
Your email address is 100% safe from spam!
Denim is becoming a universal freight payments network, with numerous ways to build on that in the future. Bharath says he sees the freight markets bottoming out now, with lots of upside coming. 
Denim already has a team of 70 employees. They are processing $100M a year in payments for the freight industry, and continue to grow. 
Listen in to the full podcast episode to find out more, including:
The importance of sleep for founders, and the impact it can have on your success
Finding the courage and rationale to launch your own venture
Debt versus equity capital
Non compete agreements
When your larger competitors try to sue you out of business
SUBSCRIBE ON:
Facebook Comments