Chaitanya Kalipatnapu has raised millions of dollars to expand the accessibility and impact of higher education. His startup has gone global, offering new programs that are meeting the needs of our fast evolving world.
On the Dealmakers Podcast Kalipatnapu shared with our audience how he got started as an entrepreneur, and how his startup bootstrapped for the first six years before accepting outside funding. Plus, how to pick your investors, overcoming moments of self-doubt to make better business decisions, and how COVID is changing the future of education.
Listen to the full podcast episode and review the transcript here.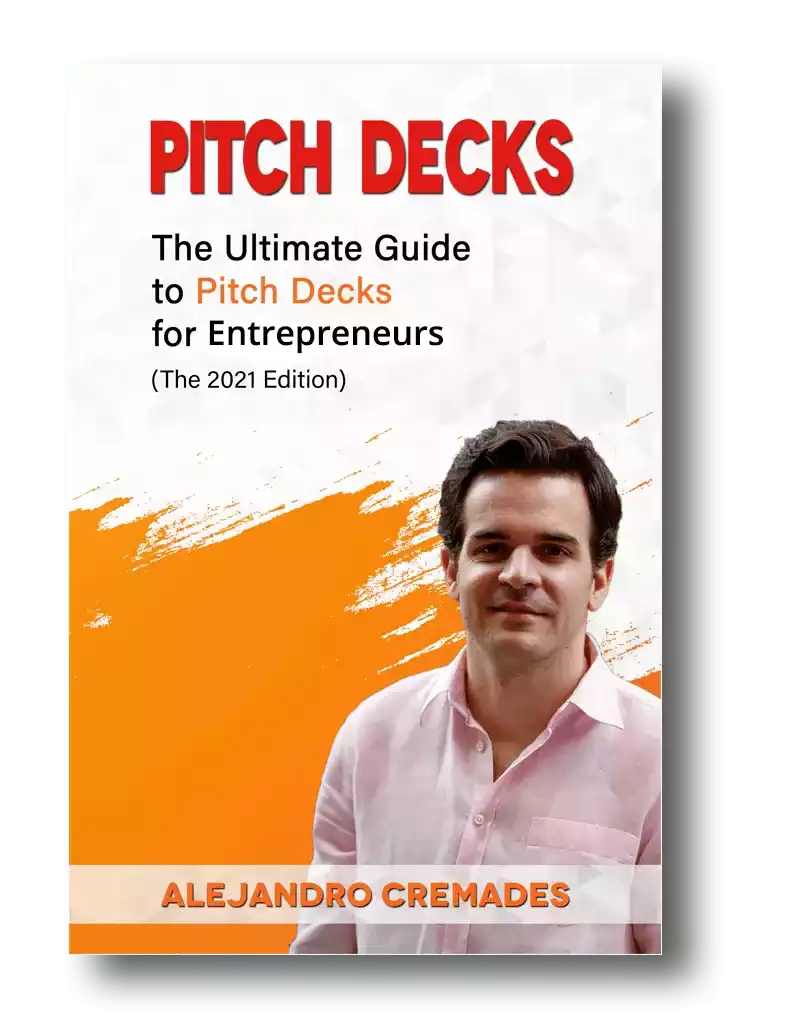 *FREE DOWNLOAD*
The Ultimate Guide To Pitch Decks
Here is the content that we will cover in this post. Let's get started.
Success & Education
Growing up in southern India Chaitanya was ingrained with the mindset that success was directly tied to how well you performed in school. 
Through his undergraduate studies in computer science at Birla Institute of Technology and Science, and his MBA, he says he also discovered how impactful education can be to expand opportunities, and even to increase awareness and ability to do more creative things.
Chaitanya's education path then took him into an overseas six-month internship program with INSEAD. A glamorous opportunity when you are coming out of India at 20 years old. 
After a stint working at Sun Microsystems he found the chance to go back to work on product management in executive education at INSEAD.
Expanding Access To Executive Education
Moving back to India Chaitanya met his future cofounder. Chaitanya had gone to INSEAD and his cofounder to Harvard Business School. They had both been through the process of packing up bags to head off to another country to study, and taking out sizable student loans. They were both inspired by the idea of doing something to make high quality executive education more accessible. This became the foundation for their startup Eruditus. 
They began putting together high-quality content, bringing together the best faculties they could find and then realizing they needed to build a brand around it. 
They knocked on a lot of doors, and ended up partnering with INSEAD and then Wharton to expand their education footprint for executives in India. 
Today, Eruditus is a platform providing access to programs from the top business schools. Trying to preserve the quality and impact of the education, and avoiding the race to the bottom spurred by mass online education platforms, they do this via in person education and smaller online cohorts.
They now have 30 education partners, and close to 100,000 students already enrolled. They have a presence in both Boston and Silicon Valley in the US, and provide education around the world including in India, Latin America, and China. 
Bootstrapping & Funding
Eruditus spent the first six years bootstrapping. Chaitanya says they didn't really need the money. They have the mindset of making the business pay for itself. Creating a business that actually brings in revenues and profit, rather than relying on speculative capital to make it work. 
After six years of honing their product and business model they were ready to scale. To onboard more partners, roll out more programs and expand globally they needed to hire and build out their team. That's when it finally made sense to accept external capital.
So far they've raised $160M from investors including Bertelsmann, Sequoia, Chan Zuckerberg and Leeds Equity.
Storytelling is everything which is something that Chaitanya was able to master. Being able to capture the essence of what you are doing in 15 to 20 slides is the key. For a winning deck, take a look at the pitch deck template created by Silicon Valley legend, Peter Thiel (see it here) where the most critical slides are highlighted.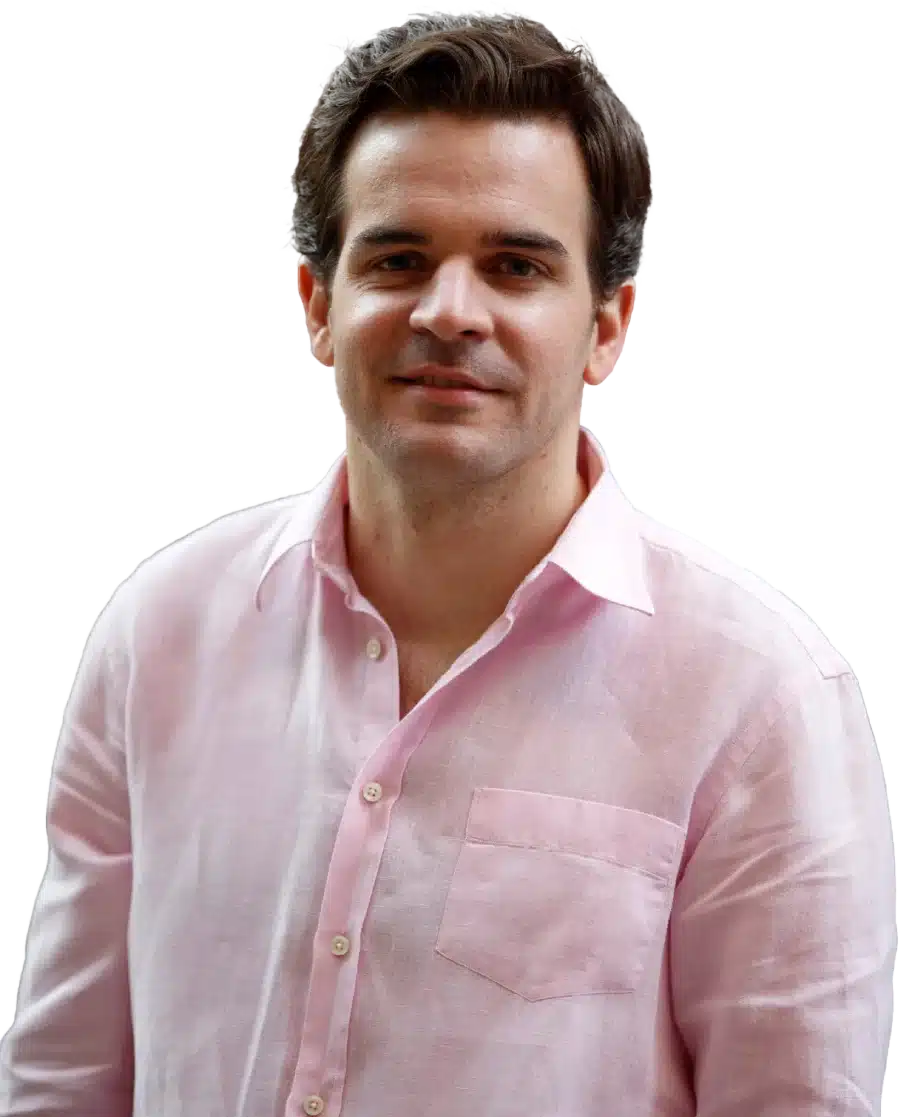 See How I Can Help You With Your Fundraising Efforts
Fundraising Process : get guidance from A to Z.
Materials : our team creates epic pitch decks and financial models
Investor Access : connect with the right investors for your business and close them
Remember to unlock the pitch deck template that is being used by founders around the world to raise millions below.
Access The Pitch Deck Template
Your email address is 100% safe from spam!
When it came to selecting their investors Chaitanya says it was important that they:
Took a long term view

Really believed in having an impact through this mission
They are now a $100M a year company with 638 team members around the globe. 
The Future Of Education
COVID has certainly accelerated a lot of change, and the education space is no exception to that. 
Education in general appears to be one thing which in some ways a lot of efforts are being made to prevent being disrupted. Regardless of infection rates and transmission the government seems adamant about keeping kids in traditional school buildings. Of course, many parents have also accelerated the rate of opting for virtual homeschooling as well. 
When it comes to higher education there is clearly more urgency to upgrade and re-skill for the new economy. Education may increasingly be a differentiating factor in securing a job in an era of higher unemployment. More students of higher education may increasingly choose online learning. Chaitanya and others also believe that instead of the old two and four year degree programs more professionals will complete their education and earn certificates in phases over their lifetimes. Think of it as a more stackable education. 
Championing Self-Doubt
While you might not hear much about it, all entrepreneurs, even the greatest frequently wrestle with self-doubt. Often right before hitting the launch button, when the first product doesn't hit market fit out of the gate, and often on the eve of their biggest successes. It's just not as hip to talk about as landing big funding rounds and pulling off grand exits. 
Self-doubt can heavily influence decision making at many crossroads in business. Chaitanya's top tip is to ask "what would you do if you couldn't fail?" He says we all unconsciously operate with biases. The instinct is often to shrink away from risk when things are hard. Asking this question can bring a better perspective and return you to that optimism and mindset when you struck out on this venture in the first place. 
Listen in to the full podcast episode to find out more, including:
Building an education startup

Using failure as the stepping stone to success

How to get in touch with Chaitanya
SUBSCRIBE ON:
Facebook Comments