Alexandra Zatarain is on a mission to help others optimize their sleep for their best lives using new software and hardware technology.
On the Dealmakers Show, Zatarain talked about the importance of storytelling, the science of Sleep, pajama party product launches, the number one thing for enhancing performance as an entrepreneur, building new categories, and today's remote working environment.
Listen to the full podcast episode and review the transcript here.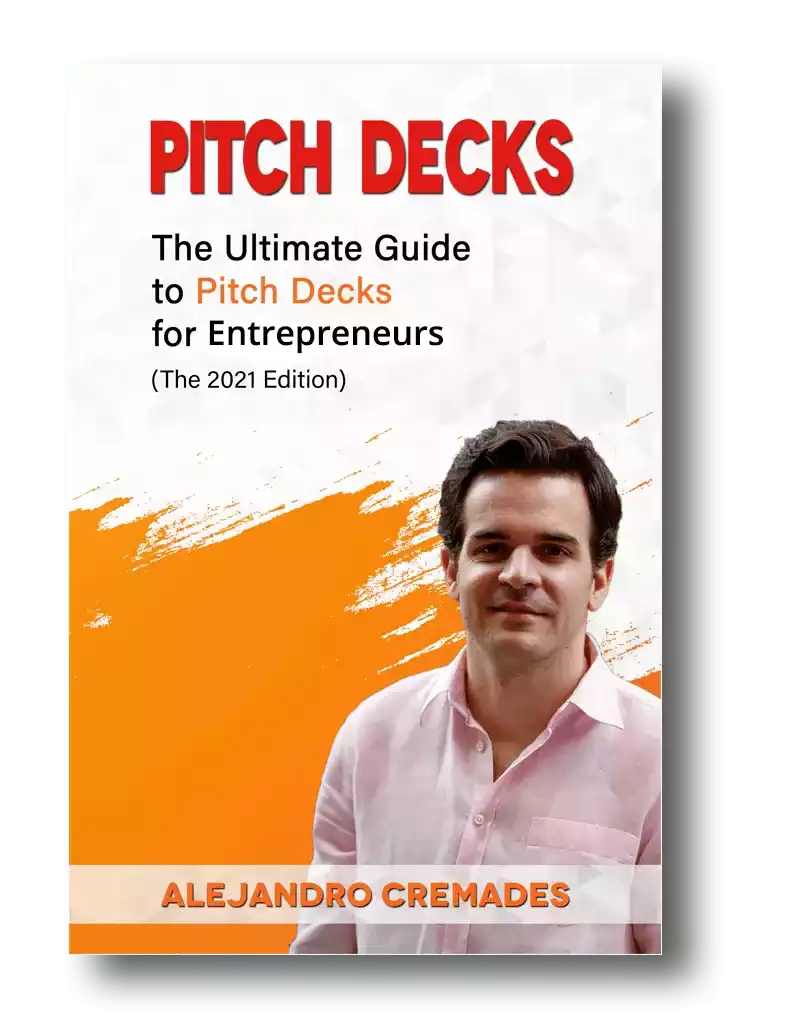 *FREE DOWNLOAD*
The Ultimate Guide To Pitch Decks
Here is the content that we will cover in this post. Let's get started.
The Pivotal Power Of Storytelling
Alexandra Zatarain was born in Tijuana, Mexico. Her father from Sinaloa was an entrepreneur himself. Her mother was a doctor.
While Alexandra says that she never intentionally set out to be an entrepreneur herself, those early influences and exposure to watching her parents build their businesses certainly have come back to guide her own path.
She was able to see her father go through the highs and lows of growing a business and closing one down, and his perseverance. It taught her about the risks, as well as the freedom to create your own future.
Aspiring to take her professional career to the United States, Zatarain applied for jobs in the US, and after college, found herself moving to New York.
Having studied international communications, and augmenting that with courses on politics and business, Alexandra initially found herself working in a PR firm.
This certainly helped further build her experience in communications, as well as learning to appreciate the value and art of storytelling. Something she describes as a critical tool personally and in business.
She says that it actually begins with the stories that you tell yourself. The stories you tell yourself about how your life is going each day. Which can be used to motivate and propel yourself forward by putting yourself in the right mindset.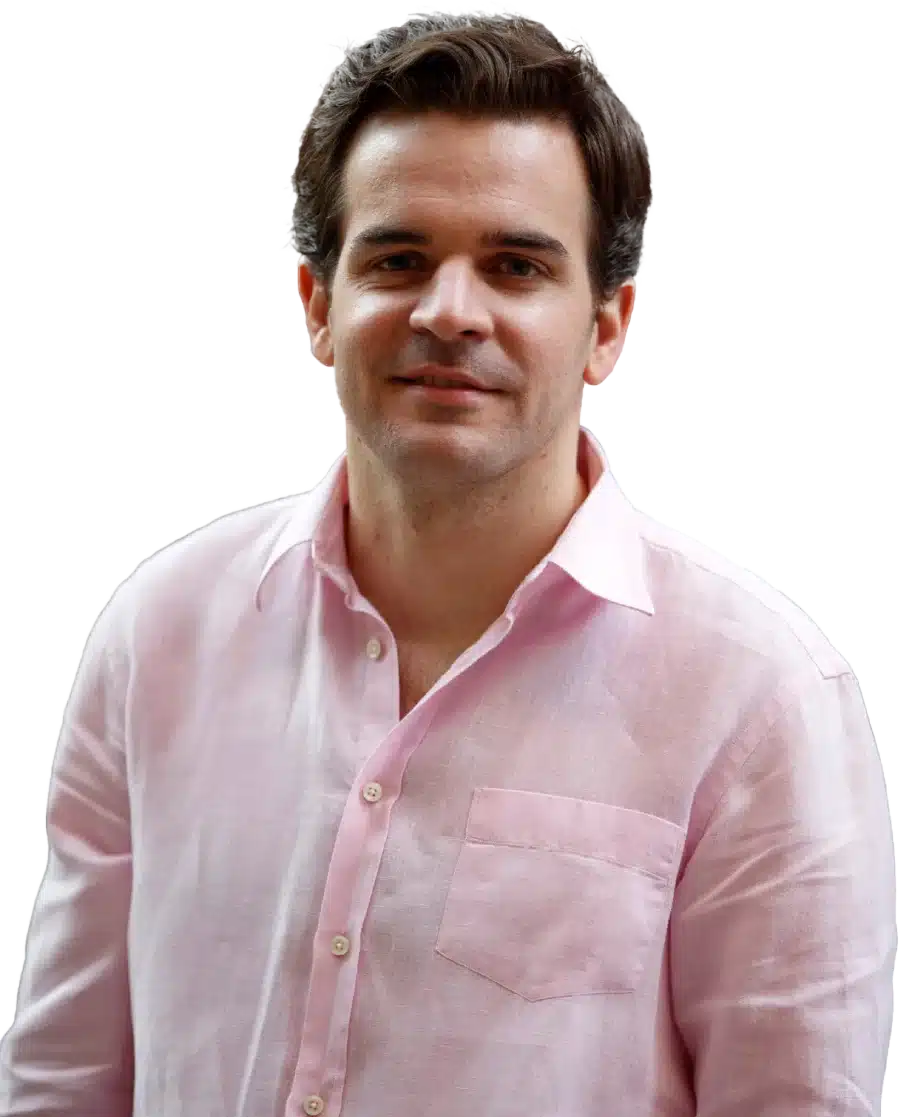 See How I Can Help You With Your Fundraising Efforts
Fundraising Process : get guidance from A to Z.
Materials : our team creates epic pitch decks and financial models
Investor Access : connect with the right investors for your business and close them
Learning The Art Of Storytelling
On the business side, storytelling is crucial and pivotal in selling your vision, both to yourself and others. That matters for hiring great employees, enrolling great investors, and customers, as well as advisors and others.
Of course, not every entrepreneur does well at extracting and distilling, and conveying their best story in a concise way. The earlier you can get help with that, the better. The faster and greater you can grow your venture.
In fact, even with her own startup, one partner at Khosla Ventures (and now with Founders Fund) let them know that they needed to rebrand and tell a different version of their story for others to really get it and back them.
Obviously, you need people to tell that story to. In fact, one of Alexandra Zatarain's top pieces of advice for other budding entrepreneurs is to begin building a network of really smart people. She calls that one of the company's most valuable assets.
Though a task she wishes that she had been more intentional about earlier on in life. To consciously be looking for those around you that are smart, and are the best in the world at something. Whether in your community, at school, or in your professional environment.
This is certainly true for finding your co-founders as well. Her startup includes her entrepreneur husband, and a third co-founder and CTO, who had all gotten busy embedding themselves in NYC's emerging local startup ecosystem.
Sleep Tech & Pajama Party Product Launches
Alexandra's startup, Eight Sleep, took off after a house party where they showcased their initial product prototype, and a friend offered a small check to back their venture.
They've now raised $160M in funding, and have local teams in San Francisco and New York working on the hardware. As well as remote teams handling everything else.
Storytelling is everything which is something that Alexandra Zatarain was able to master. Being able to capture the essence of what you are doing in 15 to 20 slides is the key. For a winning deck, take a look at the pitch deck template created by Silicon Valley legend, Peter Thiel (see it here), where the most critical slides are highlighted.
Remember to unlock the pitch deck template that is being used by founders around the world to raise millions below.

Access The Pitch Deck Template
Your email address is 100% safe from spam!
Eight Sleep is effectively a SaaS startup focusing on sleep technology. Combining products that you can use to retrofit any bed, and turn it into a smart bed. This not only helps control your bed to enable better quality and length of sleep, but also provides you with all the data about your sleep, and some great markers of your health from the time you are sleeping.
In fact, she says that it may be used to help you diagnose other health issues, and get ahead of them.
Better Quality Sleep For Enhanced Performance
It is no secret that sleep is now being recognized as one of the most important factors for performance. More and better quality sleep may be some of our best medicine. Not to mention just making the world a better place, with fewer grumpy people who haven't slept well.
Zatarain goes on to say, "sleep is the most fundamentally important pillar of health. You would die sooner of sleep deprivation than food deprivation. That is just how much your system needs it every single day, and it needs it in the proper doses.
Their core product, Pod, has reportedly been proven to improve sleep quality by up to 32%. As well as providing up to 34% more deep sleep. With an increase of around 19% in your recovery.
Listen in to the full podcast episode to find out more, including:
Sleep fitness
The advantage of remote-first team building
Fundraising
Building new categories
SUBSCRIBE ON:
Facebook Comments