While growing up in Boston and attending Stanford University, Anders Jones never imagined that his career path would veer away from traditional finance roles towards entrepreneurship. 
Jones, the cofounder and CEO of Facet, shared his journey on the DealMakers podcast recently.
Listen to the full podcast episode and review the transcript here.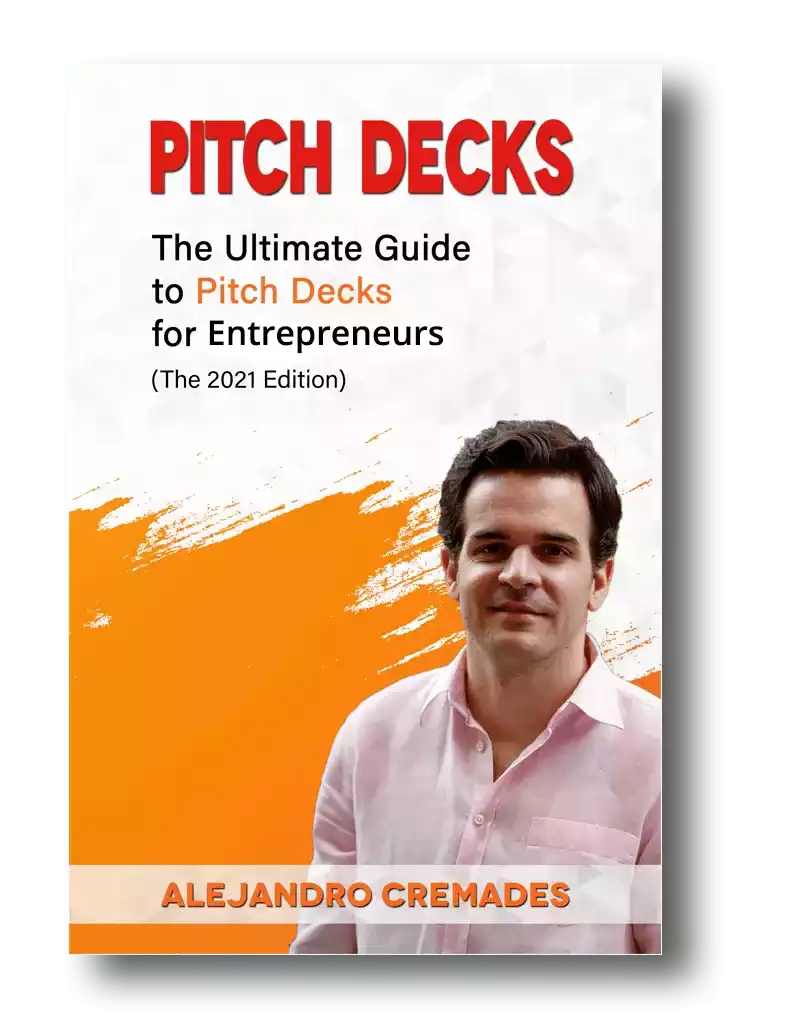 *FREE DOWNLOAD*
The Ultimate Guide To Pitch Decks
Early Days and Unexpected Shifts
Jones' original plan was to return to the East Coast and land a job in finance after graduating from Stanford. However, graduating in 2009 amidst a major economic downturn caused him to shift gears. Jones ended up on the early team of a startup that eventually became LiveRamp, marking the beginning of his exciting journey in the tech industry.
Interestingly, Jones landed the opportunity at LiveRamp in an unorthodox way. He would frequent the bar at the Rosewood hotel on Sand Hill Road, a popular hub for venture capitalists, aiming to network and find a job. There, he met Richard Ling, a partner at a VC firm who introduced him to LiveRamp.
The Rosewood, LiveRamp, and Lessons Learned
LiveRamp provided Jones a challenging but rewarding experience. The CEO at LiveRamp valued young, smart individuals with little experience but a knack for creativity, a perspective that Jones found engaging. The experience taught Jones the value of talent, resilience, and team brilliance. These learnings became vital in his entrepreneurship journey.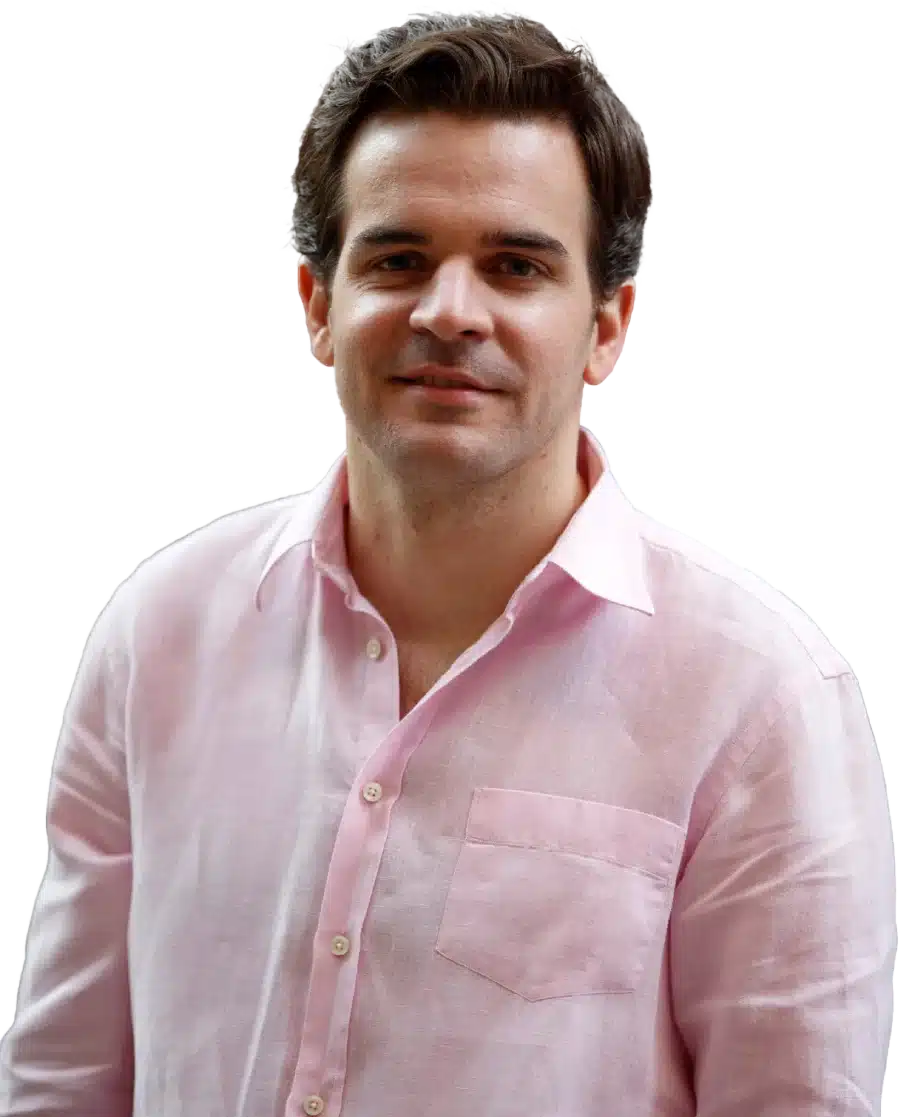 See How I Can Help You With Your Fundraising Efforts
Fundraising Process : get guidance from A to Z.
Materials : our team creates epic pitch decks and financial models
Investor Access : connect with the right investors for your business and close them
From an Exit to A New Venture
Following a successful exit with LiveRamp, Jones partnered with Patrick McKenna, a former board member. They began joint investing in early-stage companies outside Silicon Valley, targeting emerging tech scenes in various cities. 
Amidst their investment journey, they continually returned to financial services as a sector ripe for disruption.
Jones and McKenna decided to launch Facet when the Obama administration failed to pass the fiduciary rule in 2015, which would have required financial advisors to act in their clients' best interests. 
The industry's counter-argument was revealing – many households would lose their advisor relationships because advisors couldn't afford to serve them ethically.
Facet: A Solution for Millions
Facet (formerly known as Facet Wealth) is a fintech, subscription company democratizing expert financial advice through a membership model that provides comprehensive financial planning for the millions of people who have been historically underserved by the traditional wealth management industry. 
Through the strategic use of automation and technology, Facet has transformed the way financial advice is given, making it more accessible and affordable for all.
The company's mission is to simplify the complex world of finance and bridge the gap between financial advisors and the average person. 
With their digital-first approach, they offer high-quality financial planning services that were once only available to the wealthy, to a much broader audience, including those with lower net worth.
Facet uses technology to provide custom, holistic financial plans that take into account each client's individual goals, needs, and circumstances. 
Their platform combines the personal touch of dedicated certified financial planners (CFPs) with the efficiency of technology, making financial planning more efficient and cost-effective.
What sets Facet apart is their commitment to a fiduciary standard. This means their advisors are legally obligated to act in their clients' best interest, a promise not all financial advisors make. 
Long-Term Customer Relationships
Their pricing model is transparent, and clients pay a flat fee for their services, rather than a percentage of their assets. This opens up opportunities for people who may not have been able to afford traditional financial planning services.
Facet's business model focuses on long-term relationships, not transactional interactions. Clients have regular meetings with their CFPs to review their financial plans, discuss any changes in their circumstances, and adjust their plan as necessary. 
This provides an ongoing support system for clients, allowing them to feel confident and secure in their financial futures.
Ultimately, Facet is striving to democratize financial planning. Their goal is to make financial stability and peace of mind achievable for millions of people who have been ignored or underserved by the traditional wealth management sector. Their approach is a solution for those who seek personalized financial guidance but may have felt it was out of their reach. 
By leveraging technology and offering a client-centered, fiduciary approach, Facet is bringing comprehensive financial planning to the masses.
Raising Funds, Warburg Pincus, and Facet's Future
Facethas raised $158 million over the last five years. They found an unexpected but valuable partner in Warburg Pincus, which preempted their series A round and brought much-needed patience and commitment to the table.
Storytelling is everything which is something that Anders Jones was able to master. Being able to capture the essence of what you are doing in 15 to 20 slides is the key. For a winning deck, take a look at the pitch deck template created by Silicon Valley legend, Peter Thiel (see it here), where the most critical slides are highlighted.
Remember to unlock the pitch deck template that is being used by founders around the world to raise millions below.

Access The Pitch Deck Template
Your email address is 100% safe from spam!
Facet's future vision includes becoming the home screen brand for finances for every American. Facet aims to proactively help users make smarter financial decisions daily. They are driven by a mission to provide quality, accessible financial advice to the millions of Americans who need it.
Jones concludes by offering advice to fellow entrepreneurs. He emphasizes the importance of maniacal focus on providing an exceptional customer experience. This focus, he believes, is critical for building a successful business that scales efficiently.
Listen in to the full podcast episode to find out more, including:
An inspiring journey from humble beginnings to esteemed educational institutions
An initial career phase at industry-leading tech companies
The inception and growth of two game-changing ventures
The philosophy of a global mindset for robust team formation and business expansion
A glimpse into the future of a pioneering company and its prospective impact on a crucial societal issue
SUBSCRIBE ON:
Facebook Comments