Alfonso De La Nuez's passion and desire to build something has elevated him to a CEO of a multi-million dollar company.
His business has touched large tech firms such as PayPal, and he has kept on innovating on his dream for over two decades.
Alfonso recently appeared on the DealMakers show, where he shared his experience starting up and building his business through bootstrapping.
He shared a lot of lessons that new startups can leverage to start their own business.
Listen to the full podcast episode and review the transcript here.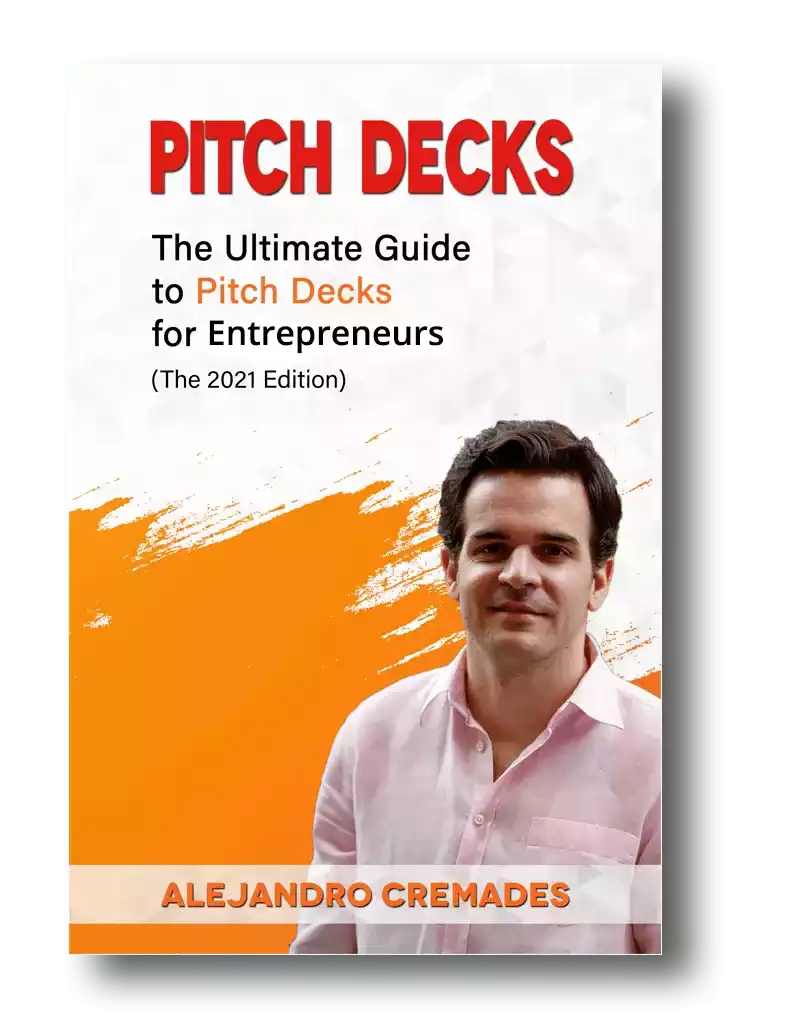 *FREE DOWNLOAD*
The Ultimate Guide To Pitch Decks
Here is the content that we will cover in this post. Let's get started.
Early Life
Alfonso was born in Milan, Italy, and raised in Madrid, his home country of Spain. He moved to the US through a foreign exchange student program.
There, he faced the problem of learning a new language, and meeting new friends, but embraced the task.
Since he had been playing basketball in Madrid, all he wanted was to do was be in a high school that played basketball.
Mr. Nuez had his dreams set high, and he wanted to one day play in the NBA. The raw talent saw our prodigy play for Madrid minor league teams at 15.
He was later connected to Coach Shaeffer, who trained him through high school and college as he kept playing the sport.
Alfonso earned a scholarship at San José State University, where he kept playing basketball and studied business administration.
He graduated in 1996 at the time of the tech bubble when companies like Yahoo and Amazon were taking off.
He was an early adopter and got his hands on Netscape Navigator, which he bought in a store in 1993.
After completing his studies, he felt that it was the right time for him to head back to Spain. He missed his family and friends.
Back home, he went on to work for tech firms Dell Computers and Icon MediaLab, where he experienced the first websites of Spanish origin.
He saw how each company was throwing around money for web development.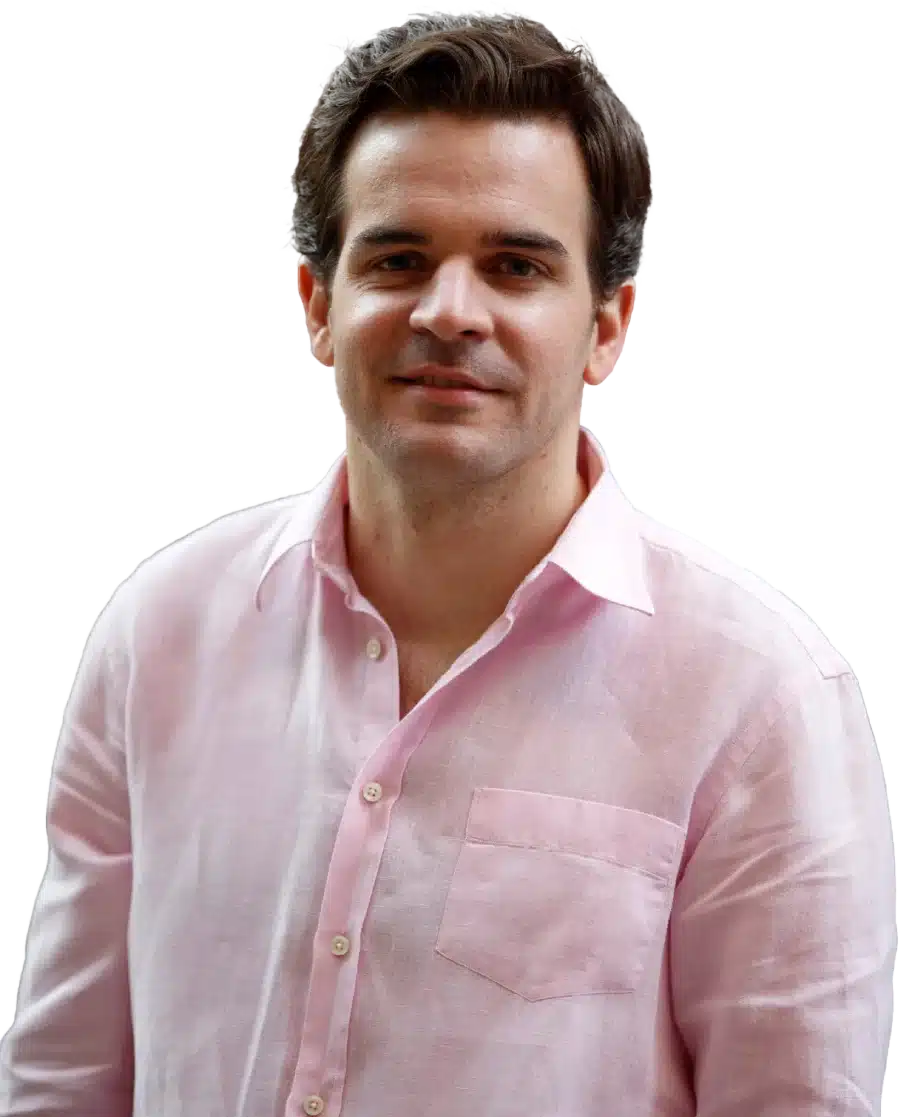 See How I Can Help You With Your Fundraising Efforts
Fundraising Process : get guidance from A to Z.
Materials : our team creates epic pitch decks and financial models
Investor Access : connect with the right investors for your business and close them
Entrepreneurship
Having experienced how difficult it was to use the websites, a business idea was born. His intention was to help improve website usability and the overall user experience.
Alfonso did the research and felt that his business model was viable. He got together with a group of his cofounders in 2001, which compared to today was still in the infancy of the internet.
Alfonso felt that it was possible for them to offer website testing.
They founded Xperience Consulting with a key value proposition. If firms could design, develop and spend a lot of money in developing a website, then it was smart that they test the product to ensure it meets their goals before launching.
The firm's founders had no experience managing a business, but they were willing to give it everything. They were quickly able to reach 40 employees working in Madrid and Barcelona.
Everything was not smooth sailing, though, as he had to wrestle with doubt from his two elder brothers.
One of his brothers was a long-time successful CEO who would not understand why he would leave his well-paying consulting job to be an entrepreneur.
Afonso was lucky his parents supported him for the first six months. He was relentless and did not give in to his brothers' demands, while the company was able to incubate.
The business model consisted of physical labs in Madrid and Barcelona, where they tested websites and interviewed people.
The model was, however, tiring, costly, and time-consuming. In a stroke of genius, they were able to come up with an idea to automate the process using software to create a study, collect data and transcribe videos.
The idea gained a lot of traction with American companies in favor of the idea of remote testing. UserZoom was created as an internal project in Xperience consulting.
Launch Of the SaaS Model
Through bootstrapping, Alphonso moved to the US so he could roll out the business. UserZoom uses a revenue model which is 100% subscription-based.
The subscription gives the client firm access to the software to build studies, launch to the right audience and track the data for analysis. You can also hire Userzoom to help with the data analysis.
During this expansion phase, the company took out a loan for business expansions in the US. Some describe the period as a near-death experience.
However, CEO Nuez credits the success of the company through the storms to his CTO, who built a product that worked and met the user's expectations.
In one instance, when trying to sell the license to Paypal, the firm was given 80 requests to comply with so the deal could go through. They managed to solve 79 of them.
Miraculously the company was able to survive through everything by bootstrapping, family finances, and government grants and loans.
Acquiring Funding from Investors
Storytelling is everything which is something that Alfonso De La Nuez was able to master. Being able to capture the essence of what you are doing in 15 to 20 slides is the key. For a winning deck, take a look at the pitch deck template created by Silicon Valley legend, Peter Thiel (see it here) where the most critical slides are highlighted.
Remember to unlock the pitch deck template that is being used by founders around the world to raise millions below.
Access The Pitch Deck Template
Your email address is 100% safe from spam!
Of course, when a competitor comes along with lots of financing, you have to keep up. Sunstone offered them a check of $34M, which increased their liquidity and allowed them to expand.
They recently closed another $100M round, and could possibly soon be on their way to an IPO.
Even the pandemic was a great accelerator for the firm as many companies were catching on with the importance of user experience, design, customer experience, and collecting insights.
There was a resurgence of the remote business wave, which improved the firm's fortunes through the pandemic.
Listen in to the full podcast episode to find out more, including:
How passion can help you start a multimillion-dollar firm
The value of perseverance amidst criticism
How to come up with new ideas to solve problems
Coping with company growth from a small business to over 300 employees
His top advice on how research helps in building a startup
SUBSCRIBE ON:
Facebook Comments