Embarking on the journey of entrepreneurship is similar to setting out into an uncharted desert. You forge ahead, fueled by ambition, without knowing exactly where the path will lead. Ross Cohen is our guest on the Dealmaker's Podcast and talks about his experiences in the world of startups.
As co-founder of BeenVerified, Ross attested to the value of this initial naivety. It's what propelled them forward, allowing them to grow from a small startup into a thriving platform for data-driven consumer businesses.
Listen to the full podcast episode and review the transcript here.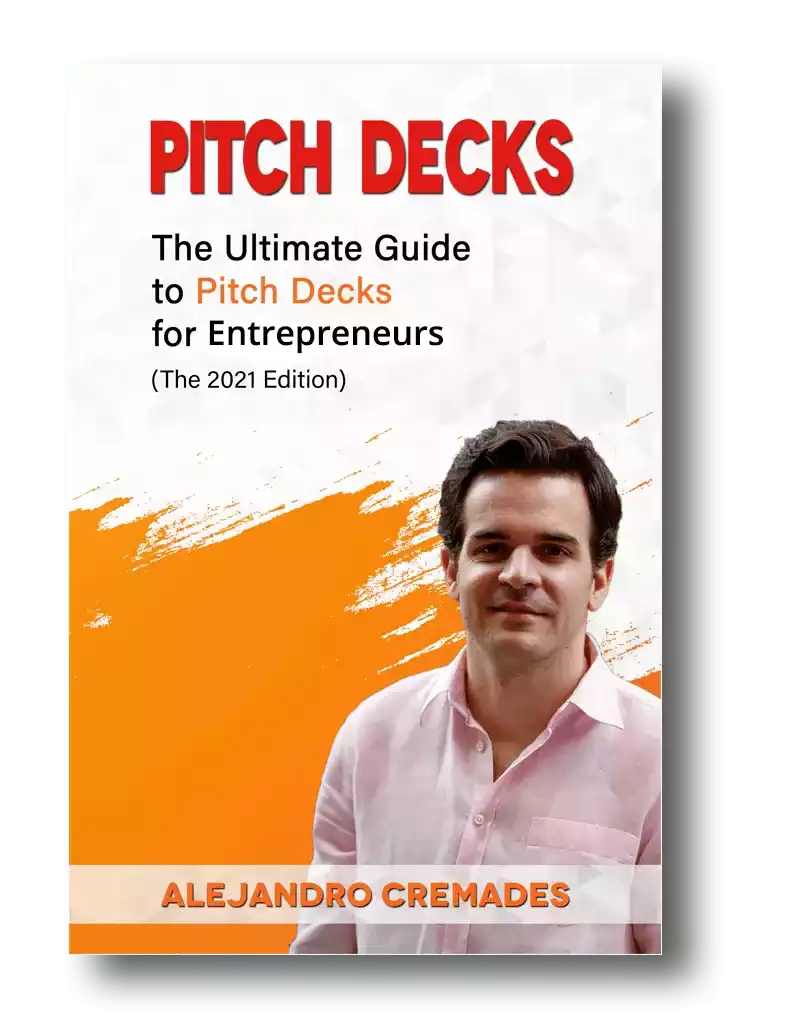 *FREE DOWNLOAD*
The Ultimate Guide To Pitch Decks
Early Beginnings and the Power of Ambition
Ross grew up in central New Jersey, with a father and older brother who were entrepreneurs themselves. Their influence played a pivotal role in shaping his mindset from a young age. They instilled in him the belief that he should never place a ceiling on his aspirations.
This encouragement led Ross to start his first business at the age of 16, and he's been in a relentless pursuit of new ventures ever since.
Witnessing the Entrepreneurial Roller Coaster
One of the unique advantages Ross had growing up was being privy to the inner workings of his father's entrepreneurial journey. He was in the garment industry, and each day brought a fresh set of challenges and triumphs.
This firsthand experience taught Ross that while entrepreneurship offers freedom, it also demands an unwavering commitment to the grind. The highs and lows can be extreme, often making it a challenge to find equilibrium.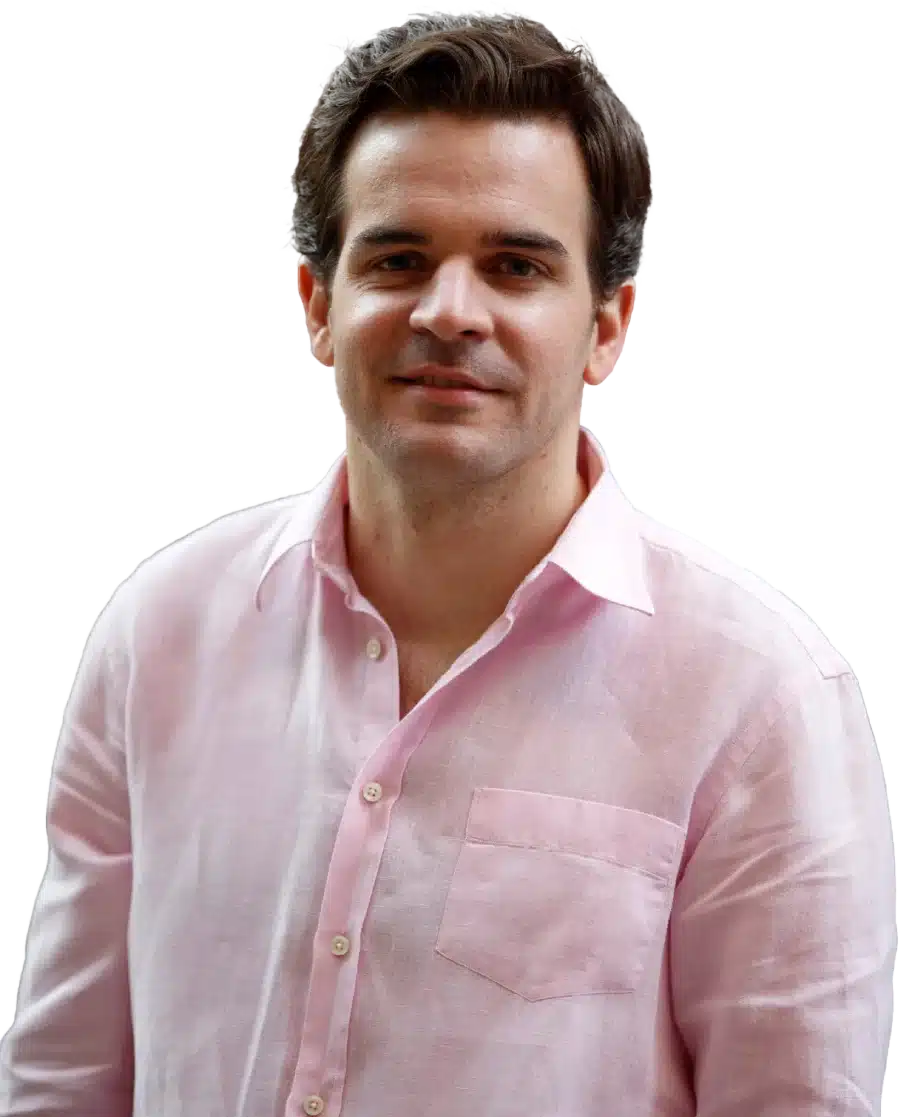 See How I Can Help You With Your Fundraising Efforts
Fundraising Process : get guidance from A to Z.
Materials : our team creates epic pitch decks and financial models
Investor Access : connect with the right investors for your business and close them
Seizing the Opportunity in the Dawn of the Internet Age
Launching his first business at 16 coincided with the burgeoning of the internet. This period was a digital frontier, and he sensed an opportunity that went beyond anything his parents or their generation had witnessed.
Armed with minimal capital, Ross taught himself to code and began exploring various avenues. From creating websites for local businesses to door-to-door sales pitches about the internet's potential, he worked on carving out a niche in this evolving landscape.
At a critical juncture, Ross' father informed him that joining his business wasn't in the cards. He believed the Garmin Center wasn't Ross' destined path. This pivotal moment drove him to dive deeper into the world of internet entrepreneurship.
With an unwavering determination, Ross expanded his offerings, delving into business process outsourcing and steadily growing revenue.
The College Years: Balancing Academics and Business Building
While attending Rutgers University, Ross promised his mother he would graduate. Simultaneously, he was nurturing his growing business venture in the family attic. His business partner was also his best friend and they built a business process outsourcing company.
Soon, they were outsourcing to India and the Philippines and the revenue climbed steadily, but Ross felt a yearning for more. The $4 million ceiling, though impressive, left him hungry for greater challenges. The mid-twenties presented an opportune moment to start anew.
With minimal risk and a wellspring of ambition, Ross embarked on a venture with a high school acquaintance. His previous venture, which predated social media giants like Facebook, provided invaluable insights.
Their collaboration birthed BeenVerified, a platform aimed at adding an authenticity layer to online interactions.
From Verification to Consumer Empowerment
BeenVerified's initial vision was rooted in verification. Ross and his partner sought to empower users by allowing them to validate their credentials through third-party sources.
However, the market wasn't quite ready for this innovation. They recognized the need to pivot and shift their focus towards providing consumers with the information they sought about others rather than self-verification.
One pivotal moment was the creation of a $15,000 television commercial. This seemingly last-ditch move paid off in spades. The rush of traffic to the BeenVerified site was overwhelming, crashing their servers. This turning point validated their product-market fit and set them on a trajectory of exponential growth.
Scaling Beyond Verification: Expanding the Platform
As BeenVerified grew, so did Ross' ambition. They honed their marketing prowess, expanding their offerings to cater to a diverse range of audiences. Ross and his partners continued to reinvest their revenues, growing the company further.
Their next stop was building an iPhone app that was immediately successful and had millions of downloads. The platform's success laid the foundation for a suite of companies, including businesses in the real estate sector like Neighborhood and Ownerly.com, each addressing specific data-driven needs.
The platform Ross built not only empowered consumers but also provided them with invaluable data insights. With a dedicated A/B testing infrastructure and a team of experts, they fine-tuned their marketing strategies. This platform proved instrumental in identifying new business opportunities and scaling existing ventures.
Ross remembers raising the first funding for BeenVerified by reaching out to family and friends for money. They also approached co-founders' bosses and raised an initial $600000. By the end of 2020, they had raised $150M.
Storytelling is everything, which is something that Ross Cohen was able to master. Being able to capture the essence of what you are doing in 15 to 20 slides is the key. For a winning deck, take a look at the pitch deck template created by Silicon Valley legend Peter Thiel (see it here), where the most critical slides are highlighted.
Remember to unlock the pitch deck template that is being used by founders around the world to raise millions below.

Access The Pitch Deck Template
Your email address is 100% safe from spam!
Conclusion: The Continuing Journey
Reflecting on this journey, Ross says that he is reminded of the wisdom in remaining "long-term greedy." While realizing the potential for an exit is essential, it's equally crucial to focus on the long-term vision.
As BeenVerified continues to evolve and explore new horizons, the entrepreneurial spirit that sparked our journey remains as strong as ever. The desert less traveled is boundless, and the next chapter promises even greater adventures.
Listen in to the full podcast episode to find out more including:
Embrace the initial naivety of entrepreneurship, as it can be a powerful driving force for growth.
The entrepreneurial journey demands both freedom and an unwavering commitment to the grind.
The dawn of the Internet age presented an unprecedented opportunity for innovation and business growth.
Pivotal moments, like being denied entry into the family business, can serve as catalysts for exploring new ventures.
Balancing academics and business-building during college years can lay the foundation for future success.
Recognize the importance of pivoting and adapting to market demands, even if it means shifting away from the original vision.
The power of data cannot be underestimated – it not only empowers consumers but also provides invaluable insights for scaling and diversifying business ventures.
SUBSCRIBE ON:
Facebook Comments