Pierre Dubuc is a French businessman born in Normandy, France. He has had a passion for educating the masses since middle school.

His first project was simply to build a free online course for all subjects in France free for all to access. The team continued to keep the project alive from 1999 to 2013 when they got the drive to commercialize it into an educational company. The company has gone through blitz-scaling over the past few years to form a massive global educator.
Pierre joined the set to discuss taking a small project to a large multinational company on the DealMakers Show. The show journey was long, with lots of learning and scaling along the way.
Listen to the full podcast episode and review the transcript here.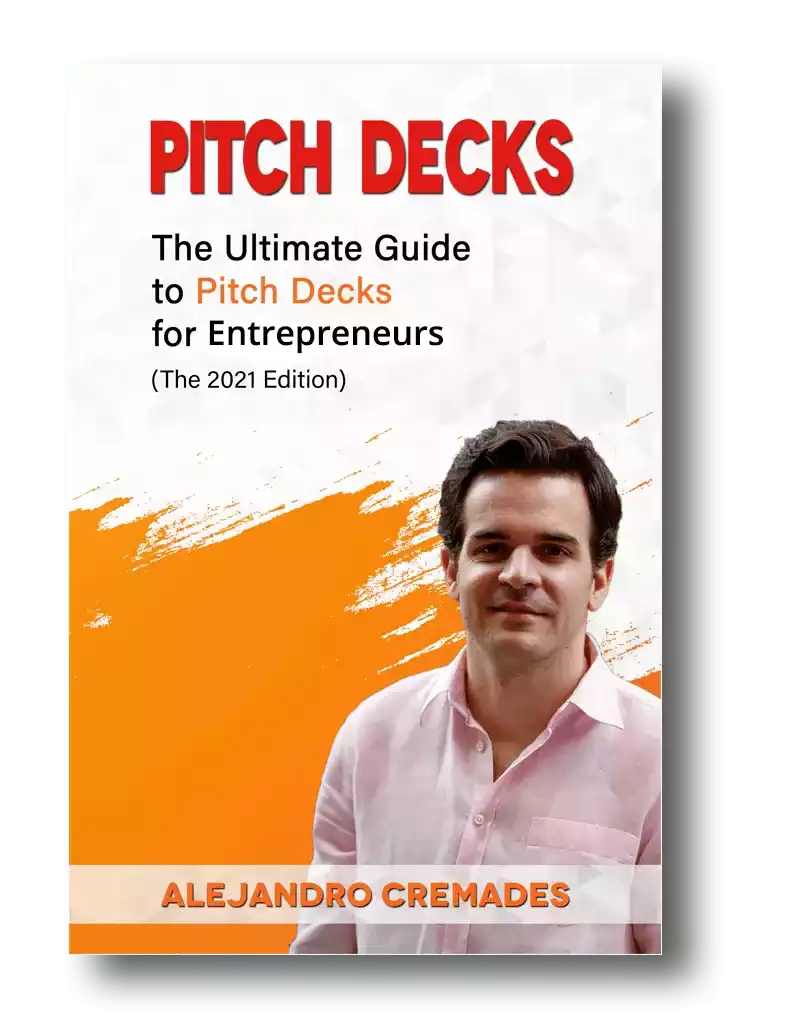 *FREE DOWNLOAD*
The Ultimate Guide To Pitch Decks
Here is the content that we will cover in this post. Let's get started.
Early Life
Pierre was born in a rural village in Normandy, France. His life was not grounded in a single area, and he moved all around France, traveled to Australia, and moved back to Paris before traveling to New York in the United States.

Studying through middle school, Pierre and his compatriot felt some inefficiencies in how courses were taught in France.
They felt that the solution for missed courses was to build courses that everyone can access. At the infancy of the internet, Pierre and his cofounder decided to create online courses throughout France. The two helped each other build the courses they wished they had themselves.

They had to do a lot of study over the years to get them right. Some of the common courses were web development, computer science, programming, and other IT-related stuff. The project grew so fast that they built a reference platform in French.
Despite the immense financial potential, the project was run primarily for free from 1999 to 2013. The founder's main goal was to help friends and family on the side, while working on other projects. It took a while and a little bit of nudging from a college professor and seeing a few buddies living off of their websites for Pierre to realize its economic potential.
When they got feedback from their professor and friends, they actually thought it was a criticism. To them, the fundamental idea of a school remained the traditional one of big buildings, a campus, classrooms, desks, chairs, and whiteboards, which made them push back, converting the project into a full-fledged business.
After lots of introspection, the pair decided to transform OpenClassrooms into a college and business. The main aim of the company was to make education accessible to everyone. They hit the ground running, becoming the first online college in France with degree-awarding powers.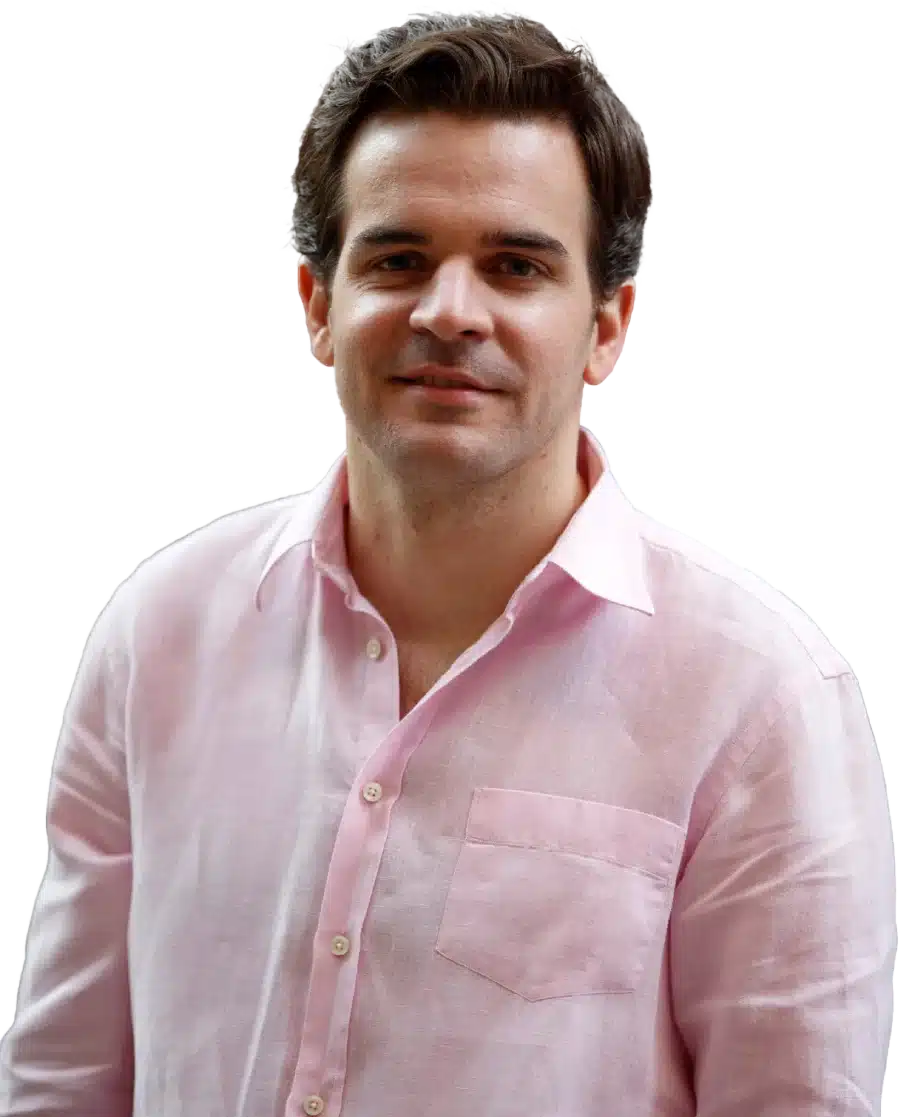 See How I Can Help You With Your Fundraising Efforts
Fundraising Process : get guidance from A to Z.
Materials : our team creates epic pitch decks and financial models
Investor Access : connect with the right investors for your business and close them
Transformation
Transforming a project into a business is not a piece of cake. So the founders had to work full time on their decades-long dream.

They transformed the company into a non-profit with lots of members on a committee helping to organize the business and develop a revenue model based on advertising.

The business brand was changed to OpenClassrooms to be more global and reflect the educational background of the business. Some aspects of the venture had to be discarded, which didn't fit well with everyone.
New businesses like book publishing were added to the business that made it possible for Openclassrooms to publish and sell books. That business was handled for a while and later sold so they could focus on selling education. A subscription model was adopted together with training programs and degree programs.
Currently, Openclassrooms offers about sixty degree programs leading to associate, bachelor, and master's degrees that are well-tailored to the market.

A huge emphasis is placed on ensuring the graduates from the college get a job, so most of the skills taught are high-demand skills. There is a job guarantee or a tuition fee refund if you cannot get a job six months after graduation.

The number of courses has expanded beyond the IT-related jobs to include SaaS, management, leadership, finance, and HR.
Training at the college is unique, flexible, modern, and competency-based to allow students to validate the skills necessary for a given job before getting a degree. Students have to embark on numerous real-life projects to demonstrate their skills along the way.

There are books and dedicated industry practitioners tutoring and coaching students on a one-to-one basis to achieve the requisite skill for a degree. 
The end goal is to ensure the student is competent and gets a job immediately after the training. Openclassrooms match the students with 1,500 employers to make it easier to land a job. The business integrates B2B and B2C models in its revenue, though most of the revenue is from B2B.

During the COVID period, there were programs with the government in reskilling after many people were out of jobs. The programs mainly deal with job seekers, refugees, school dropouts, people living in underprivileged areas, and those with disabilities so they can be absorbed into the workforce.
Funding and Growth
Pierre Dubuc and his startup has been able to raise  $150M in funding over three funding rounds. The Series B was $60M, followed by an $80M Series C round. The Series B stage was not planned but put the company on its toes to blitz scale and to absorb all the new investment.
A New York-based firm General Atlantic provided the funding after a series of meetings. The company gave out the funding even before Openclassrooms went out to seek capital as they were already optimistic. Openclassrooms had room for expansion and its founders were up for the task.
Storytelling is everything which is something that Pierre Dubuc was able to master. Being able to capture the essence of what you are doing in 15 to 20 slides is the key. For a winning deck, take a look at the pitch deck template created by Silicon Valley legend, Peter Thiel (see it here) where the most critical slides are highlighted.
Remember to unlock the pitch deck template that is being used by founders around the world to raise millions below.

Access The Pitch Deck Template
Your email address is 100% safe from spam!
The funding brought on a lot of challenges as the company was already operating at a fast pace to expand to the global market.

The founders had not foreseen such a large cash injection, and it took them a while to get stabilized, hiring executives and other new employees to double the workforce. Challenges they faced included having more than half of the employees being new recruits, and hence not in tune with the company culture.

Sometimes the addition of new employees such as engineers never boosted production but stagnated it. There were so many new lessons that the founder had to learn in order to grow the company.                              
Listen in to the full podcast episode to find out more, including:
How to transition a childhood project into a viable business
Dealing with fast business growth, scaling, rescaling, and blitz scaling
How to handle large unsolicited investments
How to handle quick growth
His future vision of the company
SUBSCRIBE ON:
Facebook Comments