Iyad Tarazi has taken on a startup mission that despite pitting them against one of the largest incumbents in the world has already seen his company achieve 50% market share. 
During our interview on the DealMakers podcast, Tarazi shared how he overcame some significant challenges to creating a successful startup company in the US. He talked about embracing challenges that help build you as an entrepreneur, the top three traits he looks for in people when hiring, his unique approach to leadership and company culture, learning the fundraising game on the fly, and when to make the leap yourself.
Listen to the full podcast episode and review the transcript here.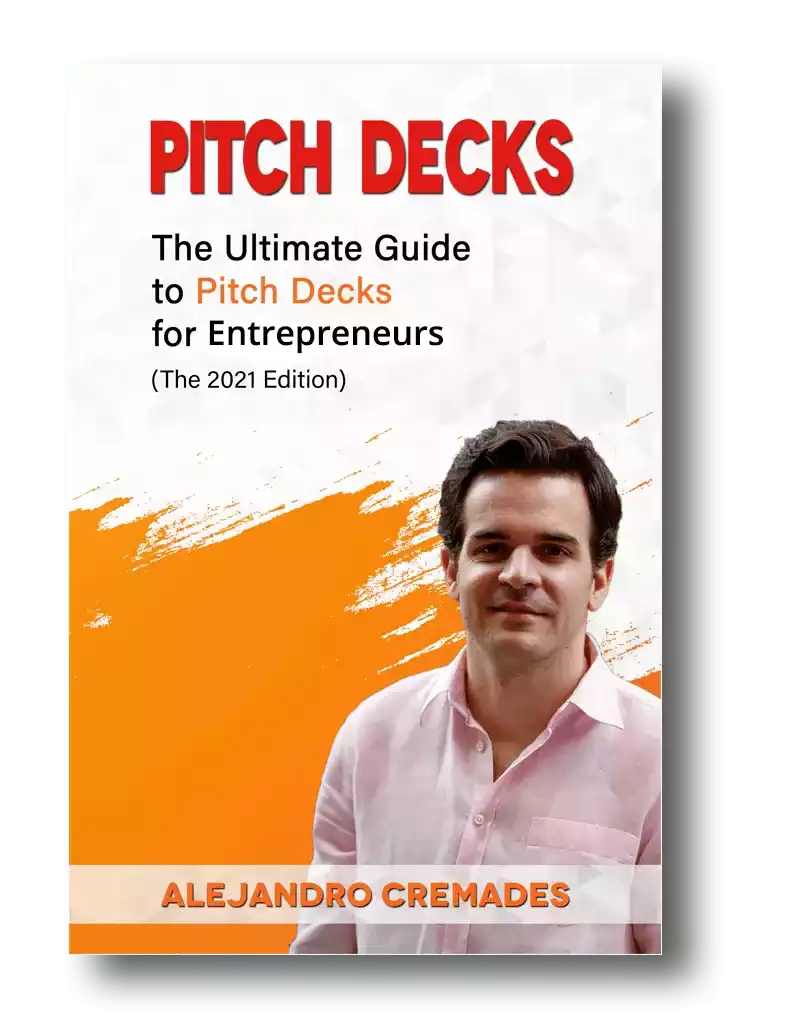 *FREE DOWNLOAD*
The Ultimate Guide To Pitch Decks
Here is the content that we will cover in this post. Let's get started.
Coming To America
Iyad Tarazi was born to an expat family in Libya. When he was 12 years old they moved back to the refugee camp area of the Gaza Strip. 
During this time Iyad remembers spending a lot of time with his grandfather, who was one of the first engineers in Palestine. 
To have a chance at getting out of this environment he would have to get incredibly good grades. Iyad would get up at four in the morning and apply himself to his studies all day. He graduated third out of his class of 10,000 students. 
At 16 years old he and his brother got on a plane to America with $500. He earned his degree in engineering and went on to get his Master's. 
This experience of traveling and leaping countries and cultures, being forced to get a job in a completely new environment in just a matter of weeks, and doing it with all the challenges that come along with it, definitely prepared him, and gave him a strong mindset for what it would be like as a startup entrepreneur. 
These are far greater challenges than most have to face. Yet, it seems the tougher the experiences some face growing up, the higher they rise. 
It teaches you how much you can accomplish, and that you can do just about anything you set your mind to. 
Tarazi specifically says that when it comes to the infamous highs and lows of entrepreneurship, it gives you the perspective that you've been through tougher things before, and you know that if you hang in there, even better days are coming.
Startups: It's A Learning Thing
After college Iyad's first job was for a small 20 person startup. They were a relationship database program startup that was a direct competitor of Oracle. 
He says that being in a startup is all about learning. If you like learning, you'll love it. You learn an incredible amount, incredibly fast. If you learn well and succeed, you get paid for your learning. 
One of the first and biggest lessons he learned right away was that even though you don't make a lot of money as an early-stage startup founder, you have to do everything. You might be coding, building accounting systems, packing boxes to go present at tradeshows, and everything else.
After this experience, he continued his learning inside MCI when it was still growing fast. Then he went to Nextel when they still just had 100k users. 
This was when you needed a bag to carry your giant, heavy, dinosaur of a phone and the battery was still even 4x bigger than the phone itself. Nextel was bought by Sprint.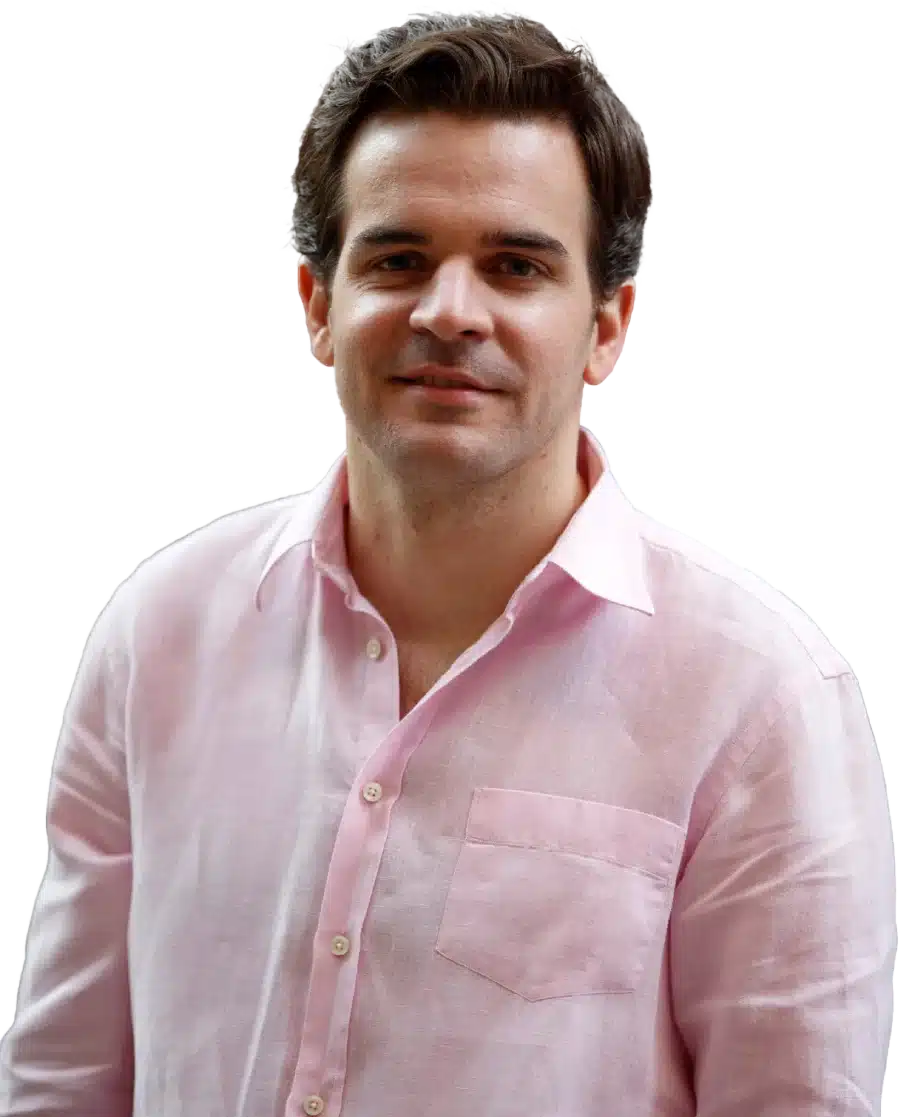 See How I Can Help You With Your Fundraising Efforts
Fundraising Process : get guidance from A to Z.
Materials : our team creates epic pitch decks and financial models
Investor Access : connect with the right investors for your business and close them
At Sprint Iyad ran R&D with 1,000 people and billions in capital. He knew he still wanted to go back to a startup again. 
So, he simultaneously sat on the board of one. It seemed like the best way to learn everything you could about a startup, without having all of the burden and risk of running it yourself. 
Making The Leap
Tarazi had spent a long time learning. Today, one of his top pieces of advice is to do it earlier. To believe in yourself. He figures he could have 10 more years as an entrepreneur under his belt by now.
It is a liberating experience that enables you to take control of your future. Even on the tough days, he says it is better than being an employee.  
Eventually, he hit the wall. Sprint was bigger and slower. It gets hard to make change happen. He decided to take the chance on doing something himself. 
This is when he was approached by two talented scientists. They had done a lot of technology work but didn't want to be operators. They invited him to join together and do something with it. Together they created Federated Wireless.
Validating Ideas & Fundraising
They began networking and building connections. Iyad says the first wake up call was how unwelcoming people were of change. People are afraid of change, and no matter how great your idea, you have to make it friendly and hold their hand, taking methodical steps on the way. 
In one meeting they were told it would never happen. They were shouted at, called foolish, and asked who they thought they were. 
Iyad managed to laugh it off. He took a run. Then realized that they must be onto something to have stirred up such emotion. They honed in on that. Ironically, 18 months later they were back in that office with a partnership deal.
Then working with a VC firm which was supposed to provide all of the support services they needed, everything fell apart weeks before they needed to close. The firm shut down around 70% of its businesses, and Iyad was left to scramble and figure out a new strategy for raising money. 
He pulled it off, and they've since raised $140 million. Storytelling is everything which is something that Iyad was able to master. Being able to capture the essence of what you are doing in 15 to 20 slides is the key. For a winning deck, take a look at the pitch deck template created by Silicon Valley legend, Peter Thiel (see it here) where the most critical slides are highlighted.
Remember to unlock the pitch deck template that is being used by founders around the world to raise millions below.
Access The Pitch Deck Template
Your email address is 100% safe from spam!
He says he learned three big lessons here:
Venture capital is a people business, not just a spreadsheet business

Tackle the largest possible market, even if you need to broaden your segments

Your business model is a lot more important than your technology
Federated Wireless figured out that 70% of airwaves in the US for carrying wireless signals have been in use by the government and the Department Of Defense. They found a way to commercialize 99% of these airwaves with a SaaS model. It can deliver a connection for 90% less cost than other options. You might think of it as 'Airbnb for airwaves'. 
Furthermore, their approach incorporates a neural network of radio sensors allowing interference-free access to low-cost, high-quality, licensed spectrum. Their solution breaks down traditional barriers of high cost and exclusive spectrum. Their differentiated business model creates opportunities for more efficient and innovative approaches to spectrum.
Culture & Hiring
If you want to get hired at Federated Wireless, Iyad says he looks for three key traits:
People who are learning machines

Being really good at connecting with others

Ability to understand systems thinking, simplicity, and focus
Listen in to the full podcast episode to find out more, including:
From refugee camp to successful entrepreneur

Iyad's approach to leadership and managing his teams

How he invests his own time running his company

What social media platform he's most active on
SUBSCRIBE ON:
Facebook Comments