Insurance veteran Tanguy Touffut has raised over $140 million to grow a global company that helps corporate and public sector clients build resilience against climate risks. 
During our time on the Dealmakers Show, Tanguy talked about fundraising, what you need to build a global business, intrapreneurship versus entrepreneurship, insurtech, and the evolving threats of climate change.
Listen to the full podcast episode and review the transcript here.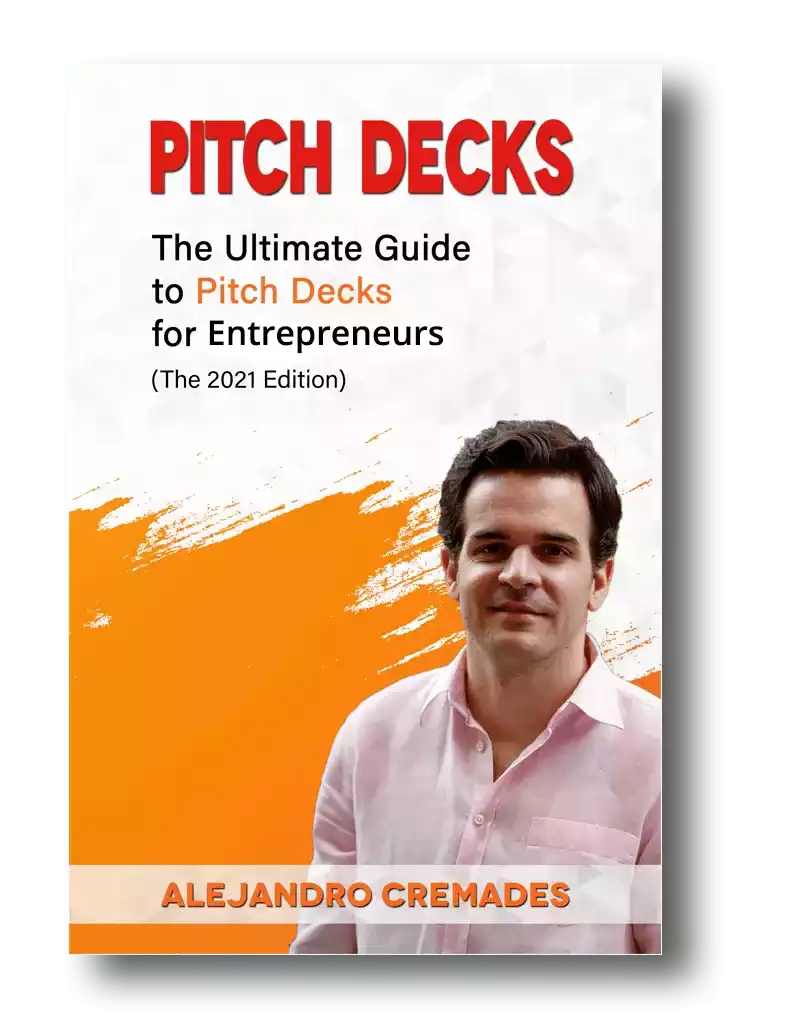 *FREE DOWNLOAD*
The Ultimate Guide To Pitch Decks
Here is the content that we will cover in this post. Let's get started.
Learning Business
Tanguy Touffut was born in eastern France and got an early start to understanding business cycles, as he and witnessed the impact on the heavily industrial area by evolving innovation and technologies. 
His father was a veterinarian – an entrepreneurial and independent type of profession, where one is  tasked with going out and finding one's own revenues for the practice. 
Tanguy focused his studies on finance and economics, choosing business school to pursue his education. He saw this as an opportunity for a passport to get into management, to get more insight into the economy, as well as the credibility it would provide.
Prior to jumping into business for himself, he developed his experience working at Oliver Wyman as a Project Manager specializing in banking and insurance, working in a dozen countries across Europe, North America and Africa with a diverse range of business clients. He then transitioned into a large company within the industry he is tackling today, joining AXA as Head of Global Property and Casualty Strategy, before moving to AXA Corporate Solutions in 2013 as Head of Parametric Insurance and Agriculture, and subsequently CEO and Founder of AXA Global Parametrics.
These experiences gave him insight into the mistakes to avoid when building a company, the regulatory hurdles of running a large organization, and the necessity of innovation to remain useful and relevant. Through his journey, Tanguy gained critical insights into when there is opportunity to disrupt an outdated industry.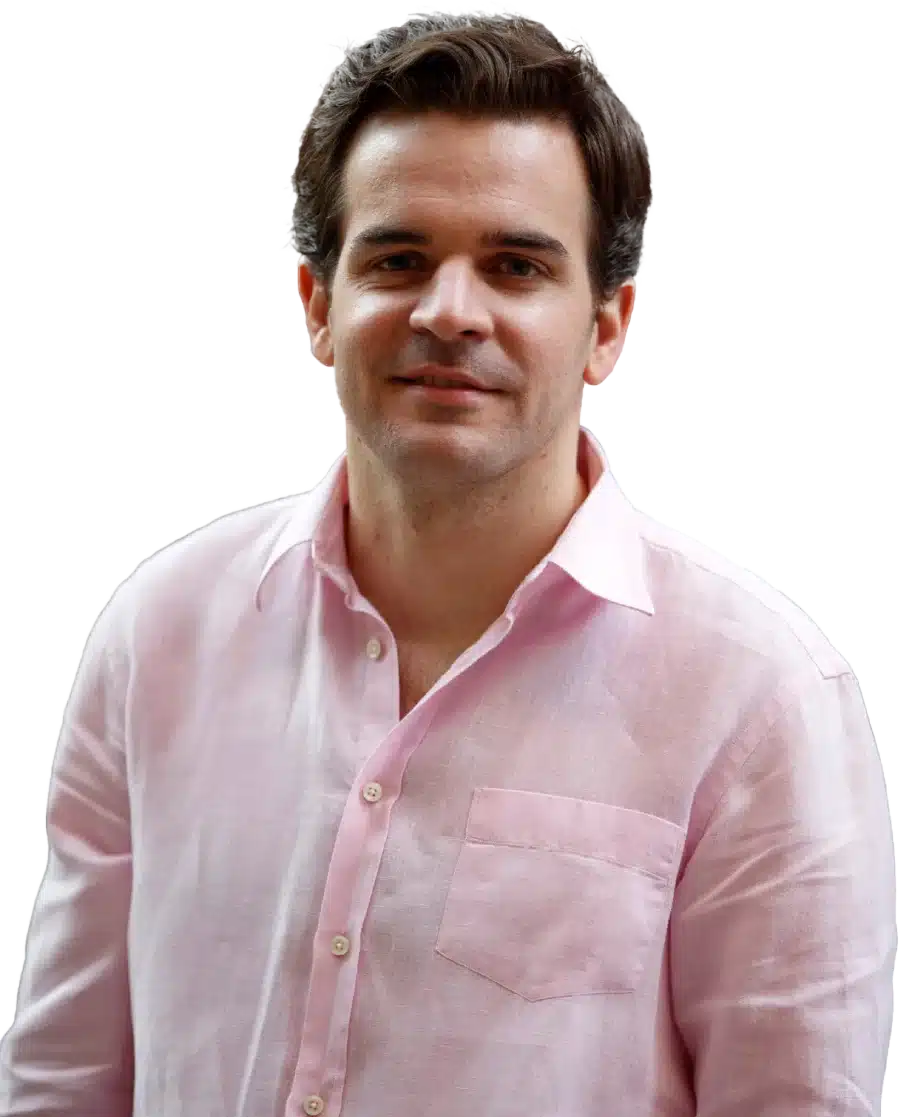 See How I Can Help You With Your Fundraising Efforts
Fundraising Process : get guidance from A to Z.
Materials : our team creates epic pitch decks and financial models
Investor Access : connect with the right investors for your business and close them
Intrapreneurship Versus Entrepreneurship
Throughout our Dealmakers series this year, we've been seeing a trend in many successful entrepreneurs who have raised large amounts of funding, who have achieved big exits, and who have previously had entrepreneurship experience in larger organizations first. In this founder's case, his experience with  large insurer AXA gave him great insight into the differences between large established companies, and startups. 
On one hand he points out that larger organizations have lots of resources, and can perhaps scale things faster. At the same time they have many constraints too. They may even be under more pressure to generate revenues quickly, and err on the side of short term thinking, to get those short term results. 
Tanguy had the opportunity to experience intrapreneurship at AXA. That is, starting up his own project under their umbrella and allowing him to test what worked and didn't, without taking all the risk on his own. In this case, Tanguy built a parametrics project, with 30 people on his team. This gave him some freedom, but while still juggling the complexities of being in a large corporation, with many differing opinions. 
Ultimately, Tanguy decided to take the leap into a company of his own. 
The decision and timing come down to a few things. One is taking a moment to look ahead, and ask if you are going to be happy if you stay on the same path for the next 10 to 20 years. Then there is the ability to recruit and bring along colleagues with the same vision -the allies and resources to make it happen. After that he says it is about getting a hit to keep on rolling with, and then just putting in the hard work.
Descartes Underwriting
Tanguy Touffut's insurtech company, Descartes Underwriting, offers a new generation of parametric insurance that helps corporate and public sector clients build resilience against climate and emerging risks.  
Their clients are largely made up of big corporations with over half a billion in revenues. They have offices in the US, Asia, and Europe and their fast growing team represents 25 different nationalities. He started with building the founding team, then the best people that they could find, based on their technical skills, regardless of their location. 
Descartes focuses on designing innovative insurance coverages to cover a full range of natural catastrophes, including earthquakes, tsunamis, tornadoes, and wildfires, among others.
Perhaps one of the biggest things that stands out about this company is how they've taken a data-driven approach to underwriting with climate change as a factor. 
As Tanguy points out, there is a lot of historical data on these disasters, though we also need to understand their causes and what's changing. For example; the Nordic region of Sweden, Norway, and Finland may not have historically experienced many wildfires. Climate change may now be changing that. Something they can gauge with more data, new data sources, and new algorithms. They have a whole team of 65 people dedicated exclusively to this, and they plan to grow their full team to 150 people by the end of the year.
Fundraising
Descartes Underwriting has already raised over $140M to date. 
They have brought in a diverse group of international investors, which has certainly helped with their aspirations to go global from the start. It certainly helped when COVID hit, and it became challenging to travel and meet overseas investors. He also highlighted the power of having local expertise when launching in new markets.
Storytelling is everything which is something that Tanguy Touffut was able to master. Being able to capture the essence of what you are doing in 15 to 20 slides is the key. For a winning deck, take a look at the pitch deck template created by Silicon Valley legend, Peter Thiel (see it here) where the most critical slides are highlighted.
Remember to unlock the pitch deck template that is being used by founders around the world to raise millions below.

Access The Pitch Deck Template
Your email address is 100% safe from spam!
Listen in to the full podcast episode to find out more, including:
Balancing the interests of the different stakeholders in insurance world

How big this insurance space is

Tanguy Touffut's top advice when launching your own company
SUBSCRIBE ON:
Facebook Comments