Imran Khan went from becoming one of the youngest managing directors at JP Morgan to taking Snap through raising $4B, and becoming an entrepreneur himself.
During his appearance on the Dealmakers Show, Khan talked about learning to embrace new cultures and learning new things, building trust and credibility, the rules for raising money for your startup, and why you shouldn't take the money.
Listen to the full podcast episode and review the transcript here.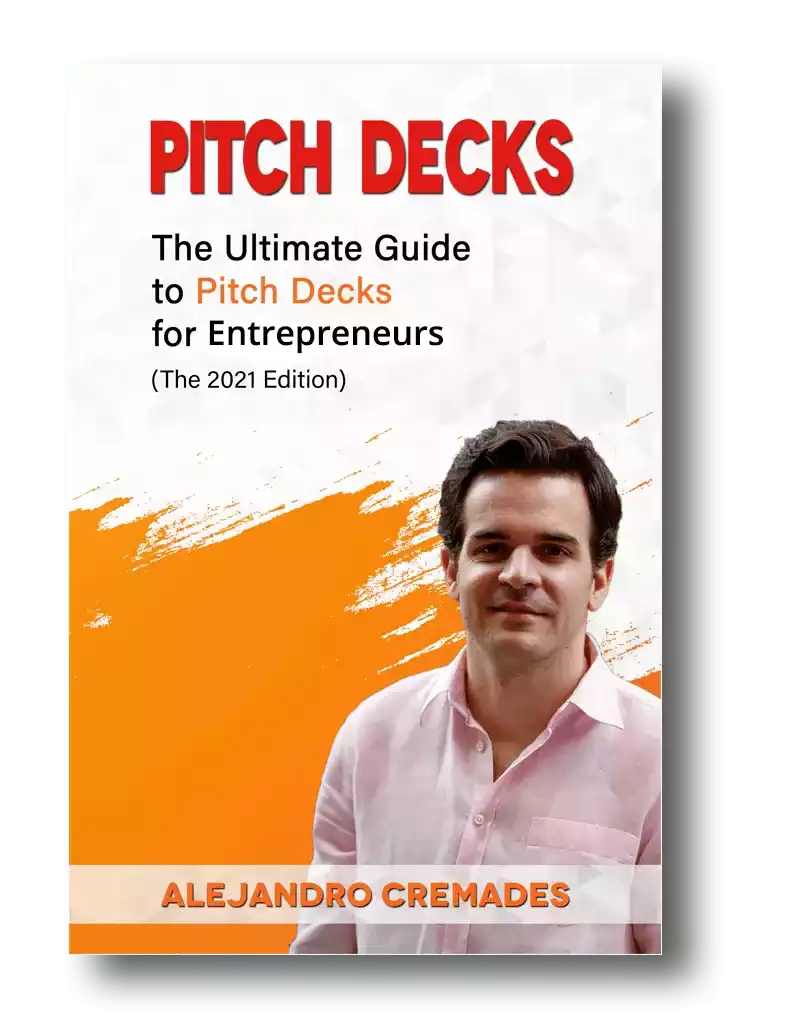 *FREE DOWNLOAD*
The Ultimate Guide To Pitch Decks
Here is the content that we will cover in this post. Let's get started.
From Bangladesh To International Investment Banker
Imran Khan grew up in Bangladesh. Working in the shipping industry for the government, his father gave him some exposure to international business early on in life. He was always encouraged to try new things and broaden his horizon.
Khan decided that taking off to study in a new country would be a great way to apply that. Hit an internet cafe and Yahoo, and got into college in Denver.
There were certainly some big cultural differences on arrival. From how close you should be when talking to people to how you get around town.
Studying finance led him to Wall Street, and becoming an analyst at JP Morgan. It was the pit of the stock market in the early 2000s. So many other analysts had lost their credibility, because they had been promoting stocks, without really warning investors of the risks. It was easy for him to step in, cover tech stocks and succeed. Quickly becoming one of the top analysts in his space. Then one of the youngest managing directors at JP Morgan at age 27.
From this time, he really learned a lot about the value of trust and credibility. How long it takes to earn and build, and how fast you can lose it. That applies to individuals and their careers, banks, and entire financial systems.
Over drinks with Alibaba co-founder Joe Tsai, Joe recommended he think about going more into investment banking. 48 hours later, he was making some introductions for him. Which ended up in a role with Credit Suisse. During his time there, they grew from $12M to $250M in revenue.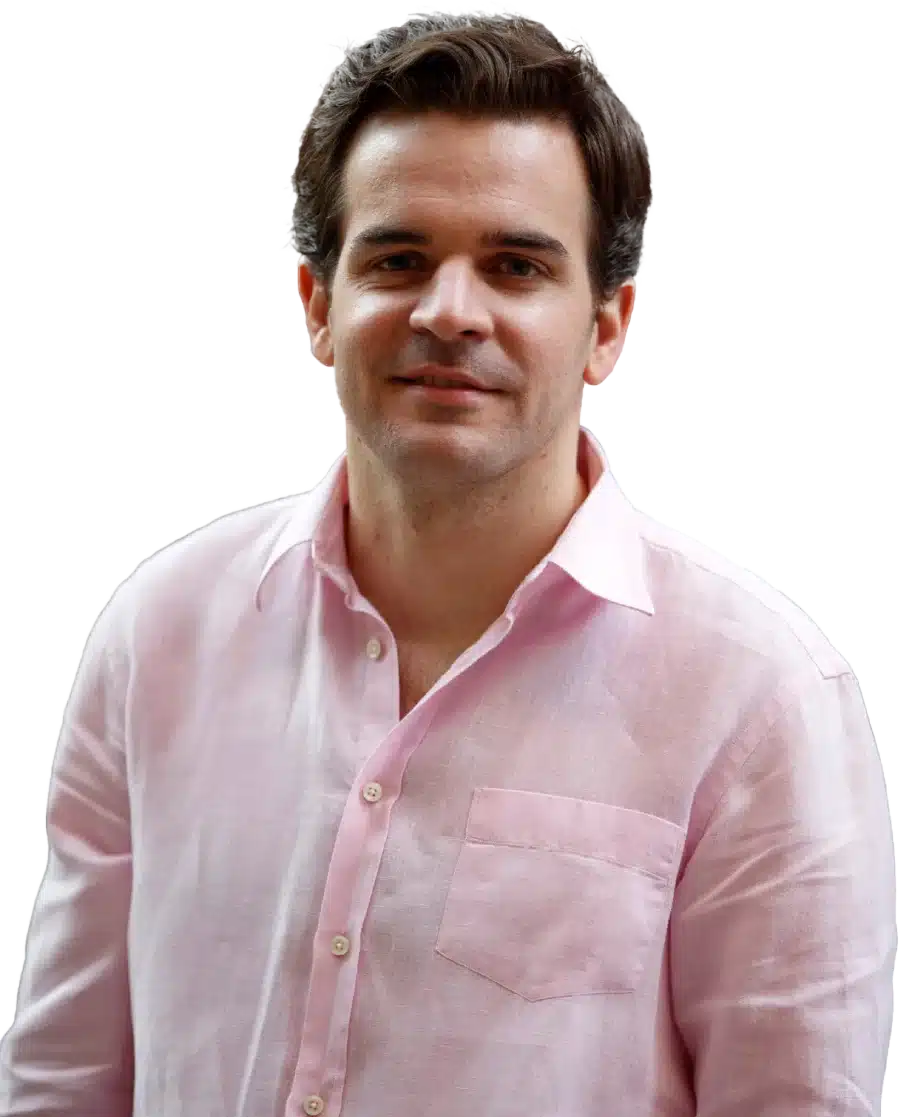 See How I Can Help You With Your Fundraising Efforts
Fundraising Process : get guidance from A to Z.
Materials : our team creates epic pitch decks and financial models
Investor Access : connect with the right investors for your business and close them
New Trends & Raising $4B
The next big shift came for Imran Khan when Snapchat cofounder Evan Spiegel wanted to meet.
After doing a little research, Khan found out just how popular the app was. It was still young, but it had been gaining a lot of young users. They met and walked, and Imran says that he was just blown away by Evan's intellect, vision, and thinking. He joined and ended up moving out to LA.
They worked on developing the product and monetizing it. Turning it into what is today a company with a market cap of over $16B.
Khan still credits much of that success to Evan's vision, and the incredible team they had there. Including those that have gone on to have significant positions at Discord and Spotify.
In 2015 investors seemed to scoff at the fact Snap had no revenue. Three years later, they were doing $1.6B in annual revenue.
During his time with the company, they raised $1.8B pre-IPO, and then over $2.5B with the IPO.
Storytelling is everything which is something that Imran Khan was able to master. Being able to capture the essence of what you are doing in 15 to 20 slides is the key. For a winning deck, take a look at the pitch deck template created by Silicon Valley legend, Peter Thiel (see it here), where the most critical slides are highlighted.
Remember to unlock the pitch deck template that is being used by founders around the world to raise millions below.

Access The Pitch Deck Template
Your email address is 100% safe from spam!
Raising Funding For Verishop
For his own, most recent venture Khan has raised another $140M. He says that in spite of his financial background, he continues to learn. Especially from the perspective of being the founding entrepreneur.
When it comes to fundraising, building and maintaining trust are still his top message. Warning to be sure that you don't over-promise when you are pitching. Only promise what you know you can deliver on. Otherwise, it will get much more difficult to raise money from investors after that.
Avoid over-hyping things up. Instead, he recommends being transparent with your investors. Which will yield much better relationships with your board after you close the round.
Then when you get those term sheets coming in, it is time to negotiate your funding. He says that you should be willing to take a step back if the terms are overly complicated or you don't understand what they mean and their impact.
Do not believe that anything is 'standard'. You may hear that a lot as a new entrepreneur. Don't fall for it. Be ready to get help negotiating.
Valuable Fundraising Insights
While it may at first seem counterintuitive for first-time entrepreneurs, Imran "I think you're better off having a lower valuation but a simple cap structure." Advising not to overly focus on the valuation. A fictitious figure that is easy to manipulate with the terms.
In fact, some of his top advice when launching a business today is not to raise too much money.
While it wasn't hard for him to raise money for his new company, and $140M may not sound like much for a startup these days, Imran believes that it can be a constraint on innovation.
Just as having too many people can be a deadweight to carry around. Instead of being highly productive and efficient, being able to innovate and leverage your advantage of being a nimble startup, you could be weighed down with HR, meetings, and other people's timelines and interests.
Verishop
Verishop is Khan's latest venture. One born out of the boom he saw coming in new content creators during his time at Snap. As well as the challenges he saw them encountering in promoting their own brands. Especially with Facebook, Google Ad, and other mediums of advertising becoming more difficult and expensive.
They've already been named one of America's best startup employers of 2023 by Forbes. As well as being one of the fastest-growing e-commerce companies by Newsweek.
Listen in to the full podcast episode to find out more, including:
What Verishop is all about
Effective relationships with board chairs
Lots more
SUBSCRIBE ON:
Facebook Comments