With a lot of hard work and over $100 million in backing from Softbank and private equity firms in Brazil, Geraldo Thomaz is designing the future of e-commerce and the software that makes it possible.  
During our interview on the DealMakers Podcast, Geraldo shared his story of becoming an entrepreneur, the journey to being a real CEO, the real work that goes into it, the hustle trap, and how amazing things can happen if you keep sticking it out.  
Listen to the full podcast episode and review the transcript here.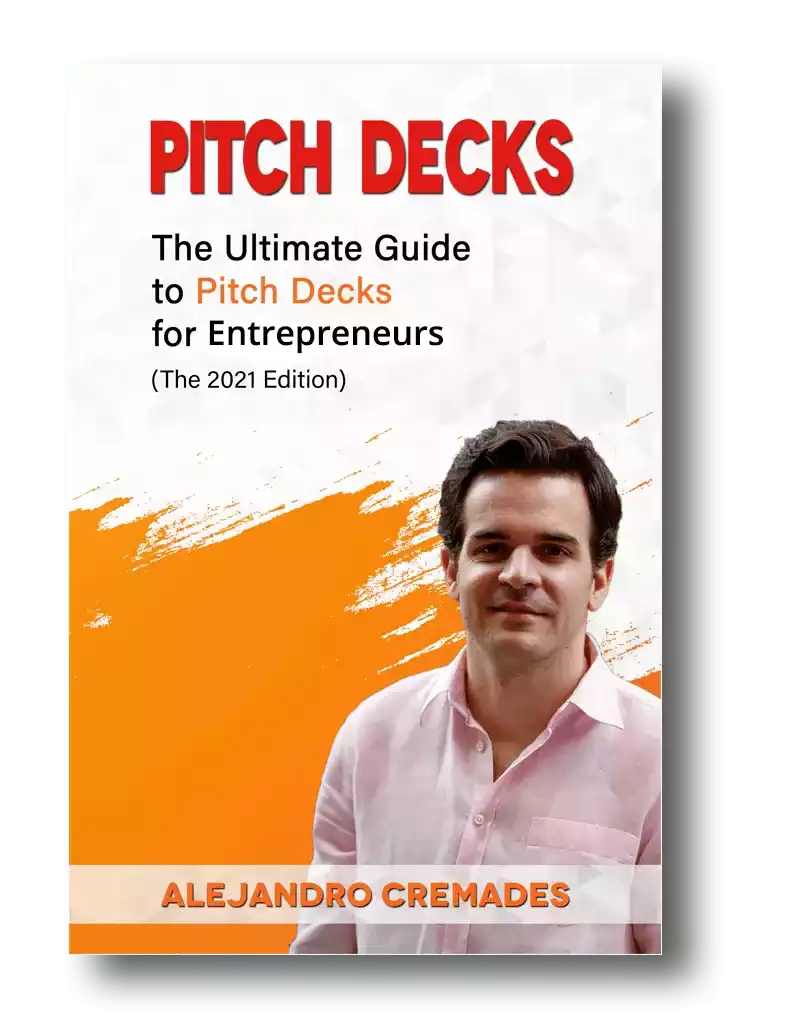 *FREE DOWNLOAD*
The Ultimate Guide To Pitch Decks
Here is the content that we will cover in this post. Let's get started.
What You Learn From Having Entrepreneurial Parents  
Geraldo Thomaz was born and raised in Rio de Janeiro, Brazil. His parents are both entrepreneurs who started and run a school together in Uptown Rio.  
Growing up like this gives you a unique insight into what it is really like to be an entrepreneur, and what it takes.   
You learn from the mistakes and successes. You see the conflicts and traps. Geraldo says that his biggest takeaway was resilience.  
The secret recipe is to stay consistent. It's not like any other job you'll ever have. You don't get to celebrate the wins and then just sit back and relax. You can't stay depressed and discouraged and freeze up when things don't work. If things are great you keep moving forward. If things aren't going well, you still just keep moving forward.  
Still not being sure of exactly what he wanted to do in his professional life, Thomaz chose to go to university to study engineering. In the back of his mind he knew he wanted to start his own business. Yet, he saw education and engineering as a way to broaden his options for later in life.  
While at school he had the opportunity to intern with a bank. Another way to expand his options and experience. He spent a year creating mathematical models for trading corporate and government debt. A month after beginning to trade, a financial crisis hit.   
Just Keep Moving  
Geraldo has this incredible mindset of just to keep moving forward. He says that as long as you are learning along the way, it doesn't matter what's happening out there. So, the bank internship came to an end, and it was time to explore creating a venture of his own.   
He had gone through college and this internship with a friend who shared a love for spearfishing. He teamed up with Mariano as a co-founder, and they've been working on projects ever since.   
They just jumped and went for it.  
Over the years they tried many things. Seven or eight of them didn't work out as expected. Though they always learned, and moved forward more prepared for the next adventure.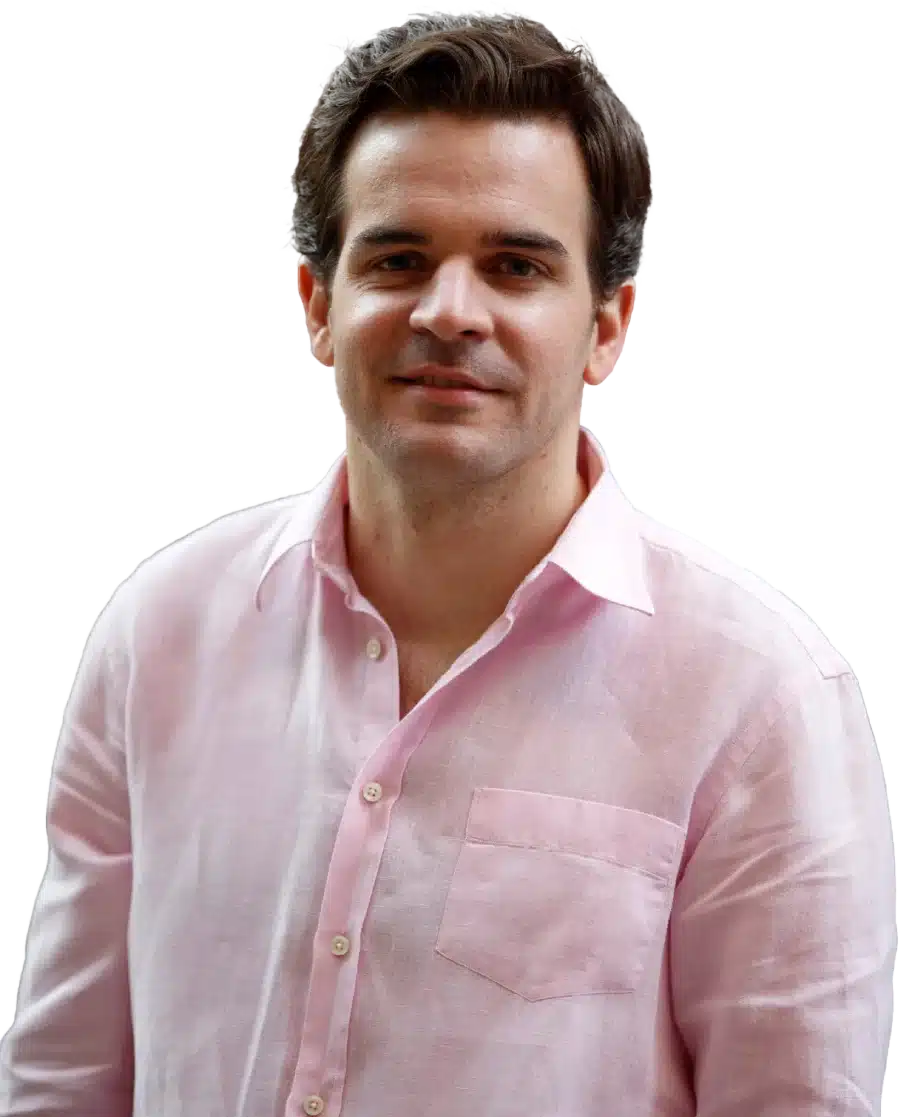 See How I Can Help You With Your Fundraising Efforts
Fundraising Process : get guidance from A to Z.
Materials : our team creates epic pitch decks and financial models
Investor Access : connect with the right investors for your business and close them
They started their first internet company, an online fashion business, the same year that the dot com bubble burst.   By this time they had already tasted entrepreneurship for themselves and they were hooked. They saw great opportunities and what the future could look like if they worked together, and it was good.   
He says that while you may be wading through a mess right now, that doesn't matter and shouldn't deter you, as long as you can still see the light on the horizon.  
It didn't matter that the economy was a mess, or even that there wasn't a venture capital market in Brazil to provide funding at the time. They just kept going.  
In fact, when we connected to record this episode of the DealMakers Show Geraldo was on his way to meet with his team on what they were doing in the wake of the coronavirus. He was armed with a Winston Churchill quote, "If we're going through hell, keep going." Whatever you do, don't stall and stay in the middle of it.   
He's now made it all the way through the Great Recession and now COVID-19.  
The Grind & Getting Hired By Giants  
Mariano and Geraldo kept going and trying new things. They fell into building various types of e-commerce websites.   
For almost eight years they kept putting in the work. Each month they say they didn't yet have the money to get through the following one. Even when they said, if 'X' doesn't happen, we'll quit, something magical would come through, and keep them going.   
They also looked at their peers who had gone to take corporate jobs working for other people. They realized they were learning and experiencing so much more through their entrepreneurial efforts that it was all worth it.  
In 2008, while the rest of the world was falling apart, Walmart was growing. At the time the giant retailer only had a US website. They had lost time and struggled to do it themselves. They found Geraldo's tiny team and commissioned them to build the second-ever Walmart website. The first in their international expansion.  
It was an important milestone that changed everything. After years and years of grinding to find the demand and customers, all of a sudden they were struggling to keep up with the demand.   
VTEX  
In 2010, these two co-founders decided they were going to become a SaaS e-commerce platform. You now know them as VTEX.  
In 2019 they received a $140 million investment, led by Softbank. Funding that is empowering them to go beyond LATAM to serve many other countries too. They are on a mission to create true omnichannel, unified e-commerce experiences.   
To get there, they have been growing at 40% per year, adding 650 new employees since 2017.  
Storytelling is everything which is something that Geraldo was able to master. Being able to capture the essence of what you are doing in 15 to 20 slides is the key. For a winning deck, take a look at the pitch deck template created by Silicon Valley legend, Peter Thiel (see it here) where the most critical slides are highlighted.
Remember to unlock the pitch deck template that is being used by founders around the world to raise millions below.
Access The Pitch Deck Template
Your email address is 100% safe from spam!
Listen in to the full podcast episode to find out more, including:  
Transforming yourself from founder of a small startup to CEO of a big company

His top advice for new entrepreneurs

Why hustling harder and longer hours isn't always the answer

How to keep going when things are challenging
SUBSCRIBE ON:
Facebook Comments