Reuven Aronashvili's startup has already raised $140M in capital and they're growing fast as they work to equip organizations to fend off growing cybersecurity threats.
On the Dealmakers Show, Reuven Aronashvili shared with the audience how he began his own business, the state of the startup ecosystem in Israel, and his number one key to success when starting a business.
Plus, getting profitable before you raise money, and how much to raise in your next round.
Listen to the full podcast episode and review the transcript here.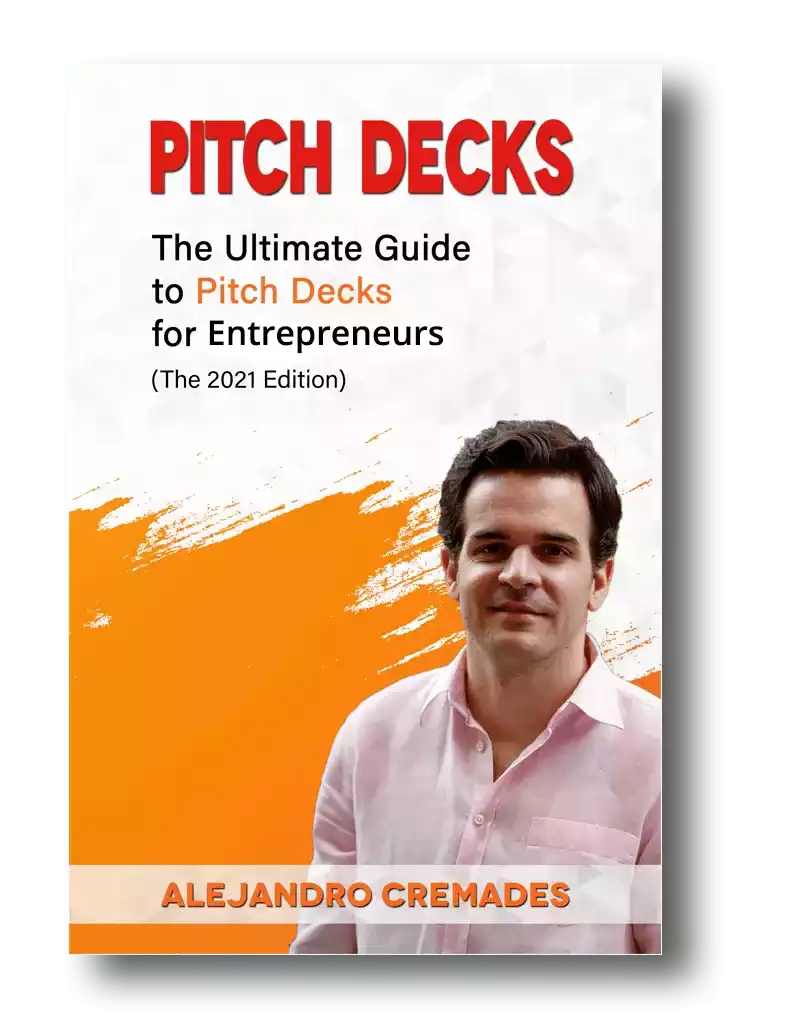 *FREE DOWNLOAD*
The Ultimate Guide To Pitch Decks
Here is the content that we will cover in this post. Let's get started.
Startup Nation
Aronashvili was born in Israel, aka the 'Startup Nation'. Reuven describes it as a startup ecosystem that has matured a lot in recent years.
A lot of the players in Israel's venture capital market are now willing to write pretty big checks. They'll put $100M to $500m into a startup investment.
The Israeli market is also seeing more $100M to $300M exits. Others are going the distance to IPO and getting directly listed on the stock exchanges.
In turn, this action is gaining a lot of attention from outside investors, who are now becoming some of the biggest investors in Israel-based startups.
Reuven was born and grew up about two hours outside of Tel Aviv. Early on he discovered a passion and love for all types of science. He had a natural talent for math, physics, and biology.
Wanting to pursue this academically, he got his first taste of having to roll with things on the fly like startup founders do when it came to applying for college.
After presenting a project to Tel Aviv University, and winning a contest, he was told he needed to do his SATs the next day if he wanted to get in.
With no preparation time, understanding the full exam process, or even having the right pencil he managed his way through it and got into his first choice of universities.
Even though that meant he had a long commute to attend classes.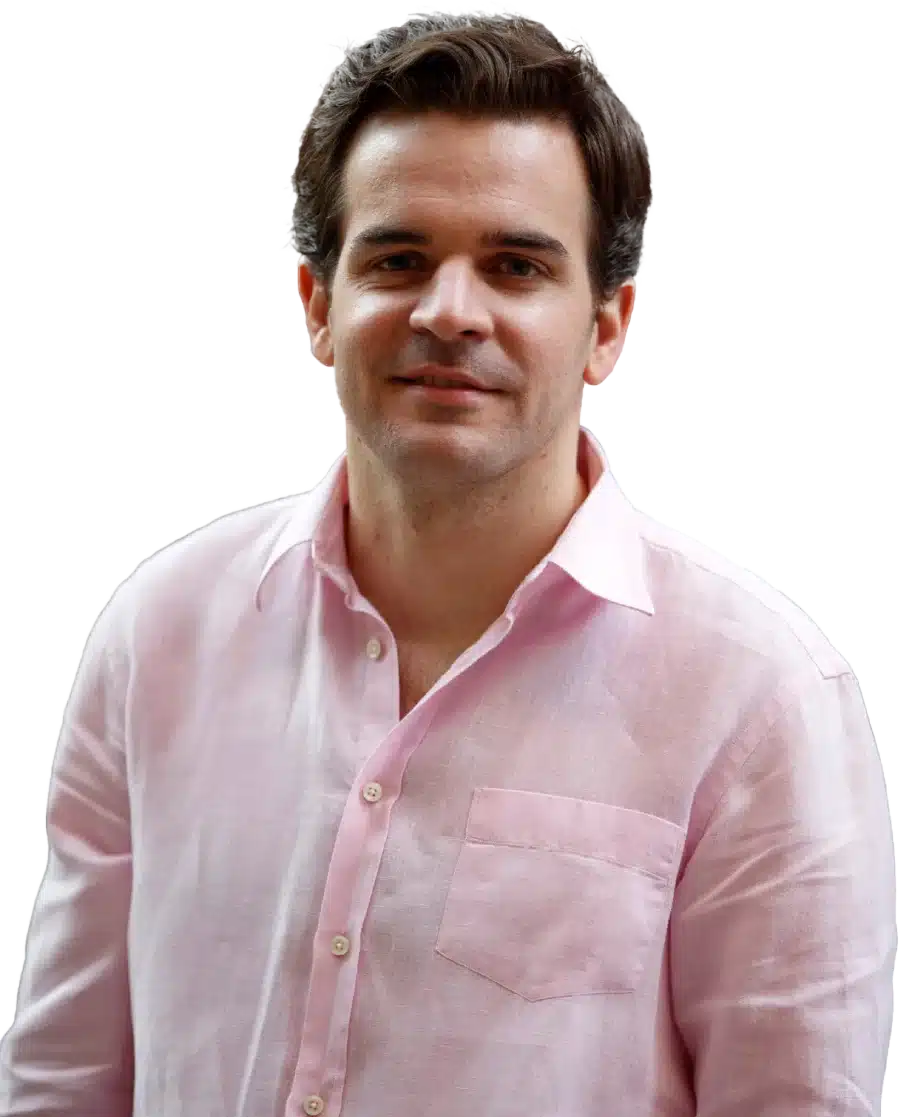 See How I Can Help You With Your Fundraising Efforts
Fundraising Process : get guidance from A to Z.
Materials : our team creates epic pitch decks and financial models
Investor Access : connect with the right investors for your business and close them
Innovate To Grow
His engineering and computer science studies gave Reuven a good foundation for his next chapter in life, mandatory military service.
He would spend the next seven years in the army, diving deep into cybersecurity. His specialized unit built everything from scratch. From operating procedures to software and processes.
They kept moving him up. He ended up working on the infrastructure and protection for the state and secret services.
No small feat, considering they are among the most attacked organizations in the world. With tens of thousands of attacks to defend against and fight off each and every week.
In these situations, he learned how to innovate and act like an entrepreneur. How to deal with having limited resources, optimize them, prioritize focus and tasks, choose what to invest in, and how to delegate.
After the military, he says he interviewed with one company. On which he instantly realized that he would rather start his own business instead of working for someone else.
CYE
Reuven says he started out offering his own services. He focused on gaining a select few clients who he could serve very well. He initially found them in Europe and did some work for Philips.
Good work led to good references and introductions. He gained work as an advisor for executives and expanded his services into the US.
In 2016, CYE became a real business, and the work began to scale at over 100% per year.
CYE continues to grow at a fast pace, adding 100% more employees and 300% in revenue within the first nine months of 2021 alone.
That could soon be compounded as the firm looks at potential acquisitions of other companies.
CYE still focuses on cybersecurity, on its mission to create new safer standards in this space.
With a vision of helping every organization understand their cyber risks, and to be able to quantify them for budgeting and planning for litigation.
Fundraising
Storytelling is everything which is something that Reuven Aronashvili was able to master. Being able to capture the essence of what you are doing in 15 to 20 slides is the key. For a winning deck, take a look at the pitch deck template created by Silicon Valley legend, Peter Thiel (see it here) where the most critical slides are highlighted.
Remember to unlock the pitch deck template that is being used by founders around the world to raise millions below.

Access The Pitch Deck Template
Your email address is 100% safe from spam!
Reuven took a notably different approach to startup fundraising than many entrepreneurs do.
Before they took any outside capital CYE was already profitable and bringing in over $6M a year in revenue.
They've now raised two rounds, for $140M in capital. Reuven was very clear that these rounds were not about the money. It was about connecting the dots to grow the business with strong partners.
They've brought in experienced partners including 83North and EQT to first transition to a successful SaaS model, and again to expand their network, with a strong global go-to-market plan.
Although he acknowledges that fundraising events can help by giving you a valuation, and simply adding value in that way, they already had deep relationships with their investors.
In fact, they had already been working with them as partners for five years before putting together a deal.
From the outset, he says they were determined not to lose control by allowing a majority investor.
Instead, they came up with an offering and figure based upon giving the investor a big enough stake to keep them engaged and invested in the success of the company while minimizing dilution.
It is a strategy that he says makes a big difference in the boardroom.
Where everyone around the table is focused on working together and bringing more value to make it a success.
In fact, when asked his top advice before starting a business, Aronashvili says the number one key is the team.
Early on he did well solo but admits that it wasn't until they built a real brand and he surrounded himself with a team that the real power and capabilities of the venture were unlocked.
Listen in to the full podcast episode to find out more, including:
Cybersecurity
Partnership and team building
What CYE is doing for organizations like yours
SUBSCRIBE ON:
Facebook Comments