Brenden Millstein has already raised $133.5M for his climate change startup. They are just getting started and have lots of room to grow.
In our recent interview on the DealMakers podcast, Brenden shared how he got started, all the data they've been collecting, what the future looks like, and surviving the trying days of being a startup founder.
Listen to the full podcast episode and review the transcript here.
Here is the content that we will cover in this post. Let's get started.
Exposure to Climate Change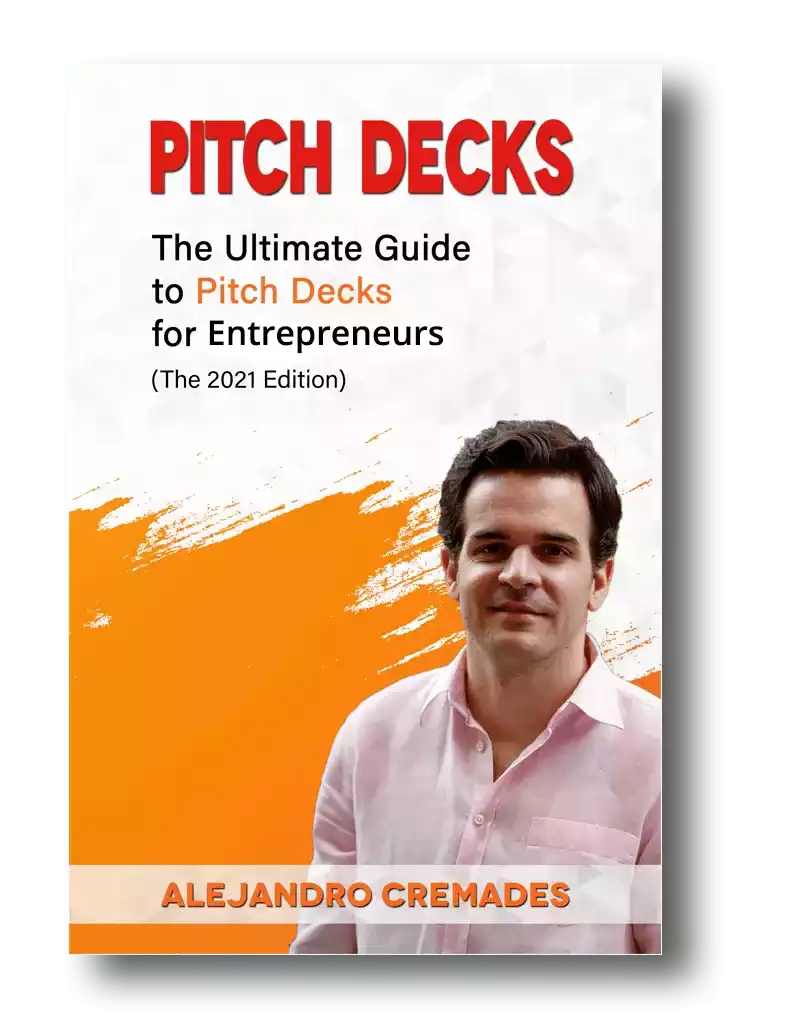 *FREE DOWNLOAD*
The Ultimate Guide To Pitch Decks
Millstein was born and grew up in Berkeley. Before it merged with Silicon Valley. It is where he developed his passion for climate change. Just five blocks from his childhood home lived his current cofounder, Raphael Rosen, who he became fast friends with since kindergarten.
It was in high school that Brenden really got interested in climate change. His senior year nuclear engineering class showed him how to use math to better the lives of billions of people around the planet, by preventing more damage being done to our environment. If only he could find a way to hand out money to stop the direction of climate change.
One of the things which really stuck with him from his nuclear engineering class was the effects of El Nino and El Nina weather patterns. Specifically, how the data shows rising temperatures causing increases in the spread of diseases like malaria.
Increased temperatures also mean more hurricanes and stronger hurricanes. Like deadly Katrina in 2005. It adds to flood damage, storm surge and wildfires too. All of which we seem to have been experiencing more of in recent years.
Eager to learn more Brenden Millstein moved across the country to study physics at Harvard. Then wanting to learn the business side of the equation he went on to Stanford for his MBA and an engineering degree. Both of which he finished in just two years.
This was after a stint in New York, working with the state and their energy policy. An experience which taught him how tough it was to do things on a state by state level, as well as the freedoms the private sector could offer in contrast.
Carbon Lighthouse
During his second year at Stanford, Brenden began working on his startup Carbon Lighthouse. His childhood friend Raphael was the one person who could beat him at math.
During the time they were apart Raphael had gone to work at a solar startup. One where he helped grow the company from three people and zero revenue, to 15 employees and $25M in revenue.
Raphael was someone who was clearly valuable, and who Brenden really wanted on the team. So, he filled in his cofounder's name on a grant application and sent it to him to review. It was a bold recruiting method, but 90 days later they were working together.
They started with all the basic setup items. Incorporating, opening a business bank account, setting up Quickbooks, and writing business plans.
Then they started on what he describes as one of the most important tasks, calling potential customers. They exhausted their networks, calling everyone they knew, and asking them for referrals and introductions. They said they must have made 1,000 to 2,000 calls before they landed their first customer.
During this time they quickly learned how big of a piece of the puzzle sales can be. Especially for technical founders, and when you have an ugly website.
Of course, even once you win a customer, that's when the real fun and work can start. They managed through the first couple, building on their successes. Even though they almost landed in legal hot water for turning off the air conditioning to a courthouse in 105-degree weather.
They started going after serving commercial real estate. These buildings are the cause of around 40% of carbon emissions in America. A huge part of the problem, and one no one else had really tackled due to how hard and complex it was.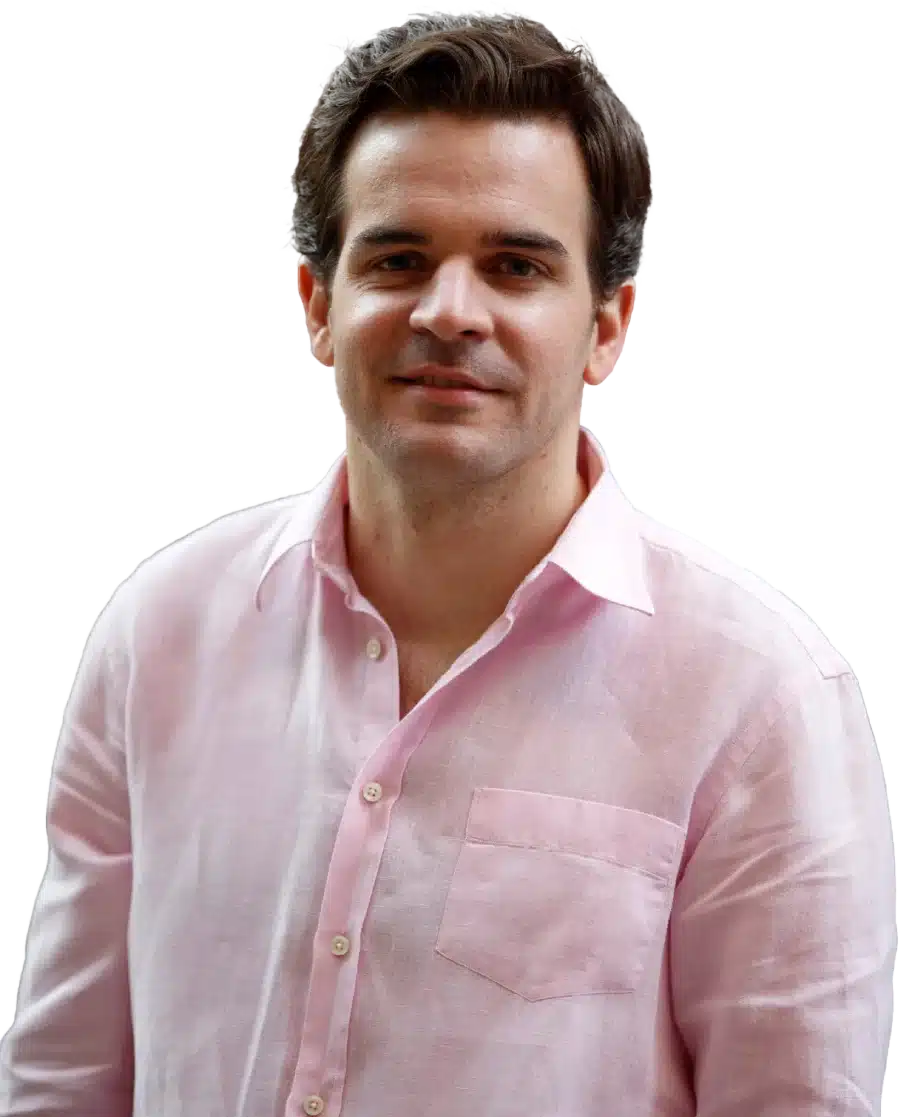 See How I Can Help You With Your Fundraising Efforts
Fundraising Process : get guidance from A to Z.
Materials : our team creates epic pitch decks and financial models
Investor Access : connect with the right investors for your business and close them
However, they came up with an offer for customers that was nearly impossible to refuse. They would guarantee to deliver a certain dollar amount of energy savings. They took the risk of delivering that themselves. If they were successful, the clients got to keep the extra money.
These savings could quickly multiply for property owners, especially over time, across portfolios, and how property value calculations can 10x or 20x those savings and gains.    They kept growing in a lean fashion and focused on building a profitable business that really worked before thinking about fundraising. Of course, being a profitable company might really confuse a lot of investors today. It worked for thousands of years before. Though certainly doesn't seem to be that popular anymore.
If you are in this situation, note that you might be better suited to courting investors in New York than Silicon Valley.
Fundraising
Carbon Lighthouse has already raised $73.5M in equity, and $65M in financing.
Storytelling is everything which is something that Brenden was able to master. Being able to capture the essence of what you are doing in 15 to 20 slides is the key. For a winning deck, take a look at the pitch deck template created by Silicon Valley legend, Peter Thiel (see it here) where the most critical slides are highlighted.
Remember to unlock the pitch deck template that is being used by founders around the world to raise millions below
Access The Pitch Deck Template
Your email address is 100% safe from spam!
It certainly helps that they are in a multi-trillion dollar industry. Brenden says even at a trillion dollars in revenue they would only be making a 14% dent in their goal.
They also waited to raise until they had proven their technology and model. They have huge potential to keep growing, going international, and perhaps even licensing their technology in the future.
Thanks to the rapidly decreasing cost of technology and how much more efficient it is, Brenden sees things speeding up in the right direction. He says having the technology to avoid a new ice age or major climate event now exists. It is just about the implementation.
Listen in to the full podcast episode to find out more, including:  
Why Brenden and Raphael took themselves off the payroll

What he does in the morning to stay calm all day through the chaos

How to find out about the 65 positions they are hiring for now

His top piece of advice for new founders

How their Series A was 2.4x oversubscribed, despite scraping and starting again during the round
SUBSCRIBE ON:
Facebook Comments