After selling his first startup, John Tomich has already raised $130M in equity and debt financing for his latest venture.
On the Dealmakers Show, Tomich talked about doing things that don't scale to secure your first big customers, the two ways to build a company, and using different types of funding to build and scale your company.
Listen to the full podcast episode and review the transcript here.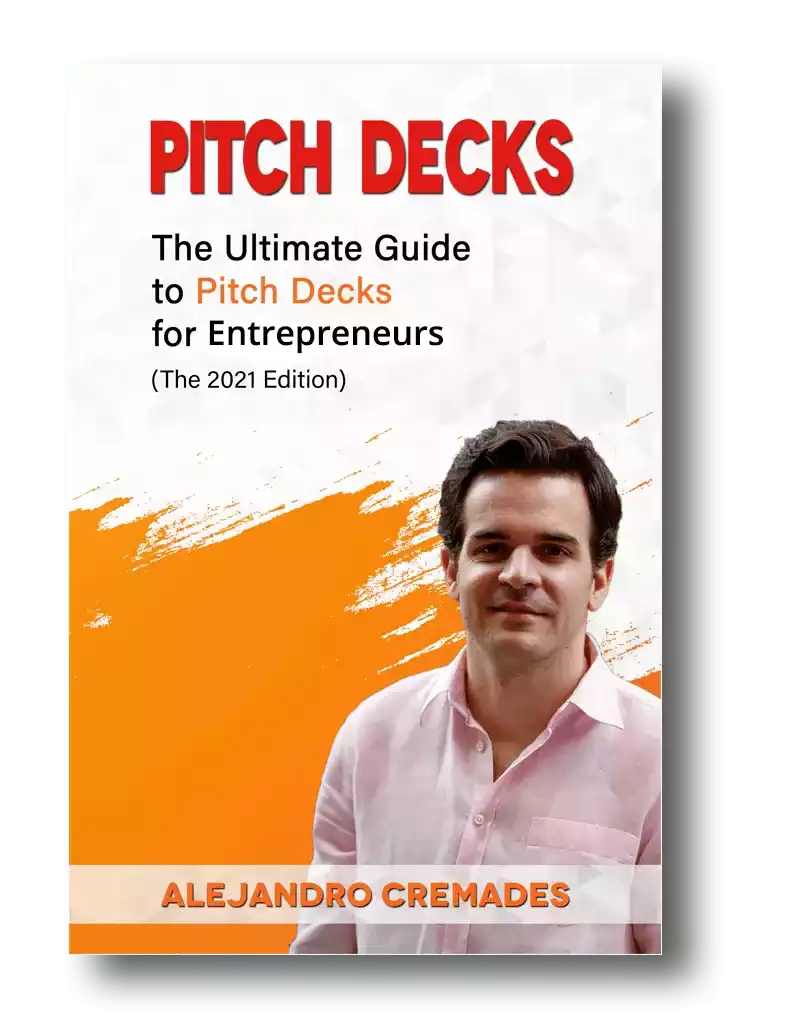 *FREE DOWNLOAD*
The Ultimate Guide To Pitch Decks
Here is the content that we will cover in this post. Let's get started.
Venturing Into The Digital World
John Tomich was born and raised in Los Angeles. For university he chose to stay in California, and studied International Finance, with a minor in Russian.
After graduating college, he compiled a list of LA- based companies that were doing business in Russia. Then, a family friend introduced him to an entrepreneur who had started E Entertainment Television, and had become very successful selling old soap operas to Russian television stations. He would sell them the shows, and retain the advertising rights, and revenue.
Shortly after they began working together, Microsoft engaged them to work on a pioneering Interactive TV network. The company was soon acquired in a roll up that went public at the top of the dot-com bubble. It was during this time that Tomich really cut his teeth on rapid digital change and e-commerce.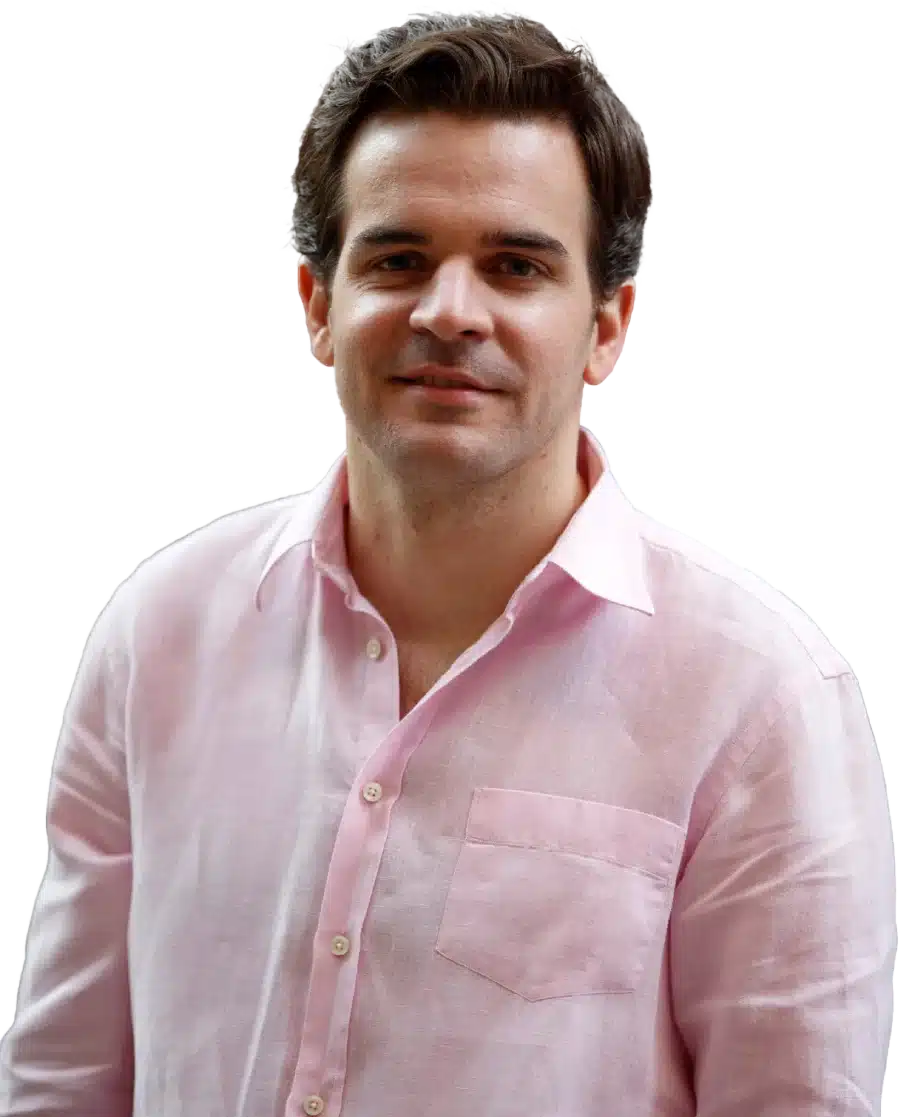 See How I Can Help You With Your Fundraising Efforts
Fundraising Process : get guidance from A to Z.
Materials : our team creates epic pitch decks and financial models
Investor Access : connect with the right investors for your business and close them
Ecommerce & Guerrilla Marketing
John saw the rise of ecommerce coming, along with the needs that brands would have for all of the services around that.
The next generation of brands would need fulfillment, customer care and support, product photography, website management and design, and marketing.
Especially in the retail and fashion space, these were not the domains of expertise for business owners. So, John created Onestop Internet as an outsourced provider to take care of all the ecommerce needs for these companies. He did so on a revenue share basis.
They ended up landing Von Dutch, Lululemon, Juicy Couture and more as customers. Eventually building out a portfolio of fashion and retail brands.
While great scale and smooth replicable systems and processes may always be the goal of a startup, landing those first few flagship clients can be challenging. There is so much noise, and it's hard to get through to decision makers. Especially in the enterprise space. Sometimes you have to begin by doing things that don't scale.
So, John got creative. He took a guerrilla marketing approach to getting through. When he went after True Religion Brand Jeans as a customer he blew up a giant check to demonstrate how the company could benefit from working with them. Then had it delivered along with 100 roses. The CEO called him, and they closed them as a client.
At his next business he bought 20 $500 drones and attached a custom card to them. Then flew them to the desks of their target customers. Out of that they converted about 50% of them.
The great brands and cash flow they had at Onestop Internet caught the attention of VCs. After raising a Series A round, they began selling off pieces of the business to investors that were expressing inbound interest in the company.
Ultimately, after 10 years, Tomich stepped back from a CEO (operations) role, became Chairman of the Board and began looking for his next entrepreneurial opportunity.
Credit Key
Next John was approached by an entrepreneur in NY who had a very interesting patent.
He had patented an idea on financing credit card declines. A patent they still hold today.
John began investigating and found that this was a pretty big market. From all the data he saw at his previous company, he learned that around 15% of credit card purchases get declined. That's a significant amount of revenue if you're moving large volumes through your e-commerce channel. These declined customers are often simply lost, along with the dollars.
They saw the opportunity to capture these lost sales and revenues, and to retarget these customers. So, they began by self funding Credit Key, hired some developers and went to work on their MVP (minimum viable product).
As they went out to pilot this product to recapture credit declines, and finance those customers, a large B2B merchant expressed an interest in Credit Key, not as a decline product, but as an alternative payment method when a company is finalizing an e-commerce order on the payments page. This was the "aha!" moment when he realized that there was a billion dollar opportunity to create a business around point-of-sale financing for B2B e-commerce. 
They focused all of the resources around building this B2B product and going to market rapidly. In 2019, Credit Key financed its first B2B e-commerce transaction. The company has been growing rapidly (4x YoY every year) since. Both e-commerce merchants and their business customers love the product. Then advantages for their business customers is they get paid faster, and increase their revenues. 
The Two Ways To Build A Company
John told the Dealmakers audience that there are typically two ways to build a company.
The first being that you create a product, take it to the market, and hope it sells and scales. The second is finding a partner customer that essentially commissions you to build a product they need. Credit Key ended up being almost a hybrid of these two paths.
His first company worked out, with a lot of immediate revenue and cash flow which meant they didn't need to raise a lot of equity capital.
At Credit Key, being in the highly regulated fintech space, and needing to build so much infrastructure meant a more capital and cash intensive business upfront.
So, after initially self-funding, they have gone on to raise $30M in equity. In addition to a $100M debt facility for financing their customers, and customers' customers.
Storytelling is everything which is something that John Tomich was able to master. Being able to capture the essence of what you are doing in 15 to 20 slides is the key. For a winning deck, take a look at the pitch deck template created by Silicon Valley legend, Peter Thiel (see it here) where the most critical slides are highlighted.
Remember to unlock the pitch deck template that is being used by founders around the world to raise millions below.

Access The Pitch Deck Template
Your email address is 100% safe from spam!
Listen in to the full podcast episode to find out more, including:
Securing your first clients
Startup fundraising
Financing your customers
Why you need strong technical and marketing cofounders
SUBSCRIBE ON:
Facebook Comments