Everett Cook has gone from young entrepreneur to investment banking and building a big fintech startup of his own.
On the Dealmakers Podcast he shared with our audience how he got inspired to go into business for himself, the nuances of operating in a highly regulated space, and his take on the future of finance for businesses. Plus, seeing the possibilities, raising debt versus equity, finding your lead investor, and his top book recommendations for startup founders.
Listen to the full podcast episode and review the transcript here.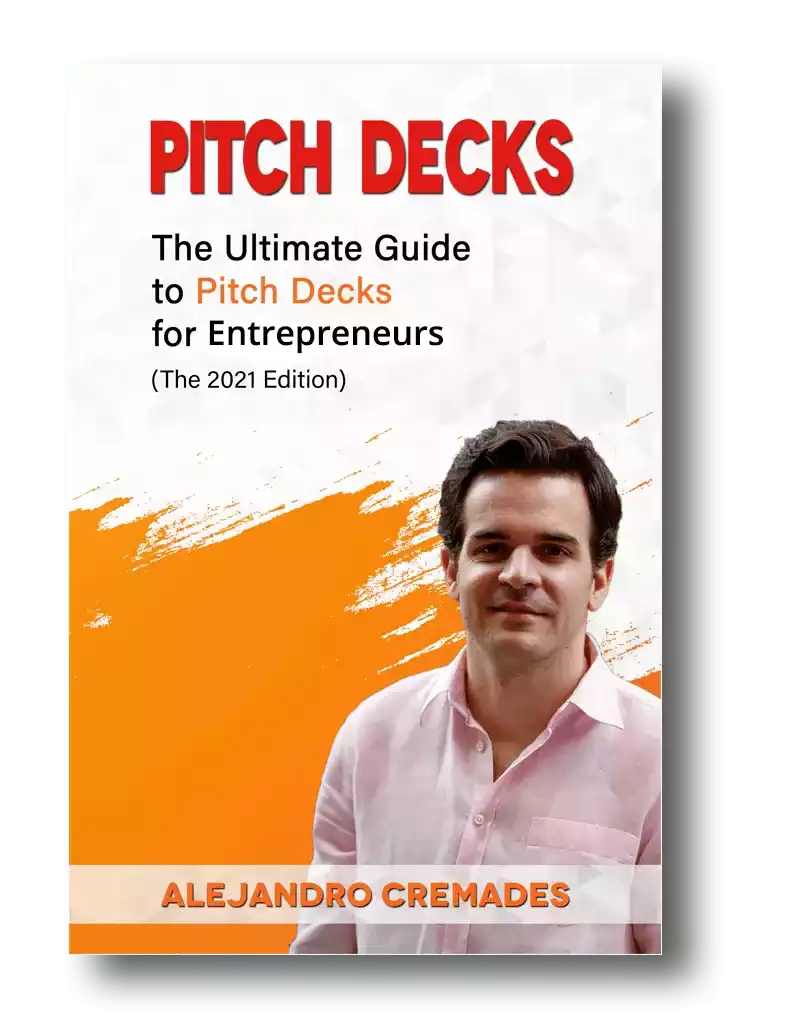 *FREE DOWNLOAD*
The Ultimate Guide To Pitch Decks
Here is the content that we will cover in this post. Let's get started.
Recognizing The Possibilities
Everett Cook is one of the few real New Yorkers. Born, raised and still living there. It's super rare. 
While the noise, weather and business can take some getting used to, there is certainly a lot to admire about the Big Apple. 
It's a place where things happen. Cook says his first real job was working for Michael Bloomberg. That was at just 15 years old. He worked at his company, on his political campaign, and then in City Hall. He describes that experience of seeing what one person can build as being incredibly inspiring. 
He saw the possibilities of taking nothing and going to massive scale. Zero to one. 
By the time he was a teenager, he was already pretty entrepreneurial. With a friend he had started a web hosting company. At 18 he put on the first Lincoln Center hip hop concert, with his own concert company. 
From then on he knew entrepreneurship is what we wanted to spend the rest of his life doing. Building things, and making things. 
However, being curious and perhaps not feeling completely equipped to build his own big business yet, he applied himself to learning. 
He ended up studying economics at Vanderbilt. He found learning all of these drivers of behaviour and putting into math very interesting. 
The world of finance appeared to be a good place to apply that knowledge. So, he headed to Wall Street to spend some time in investment banking.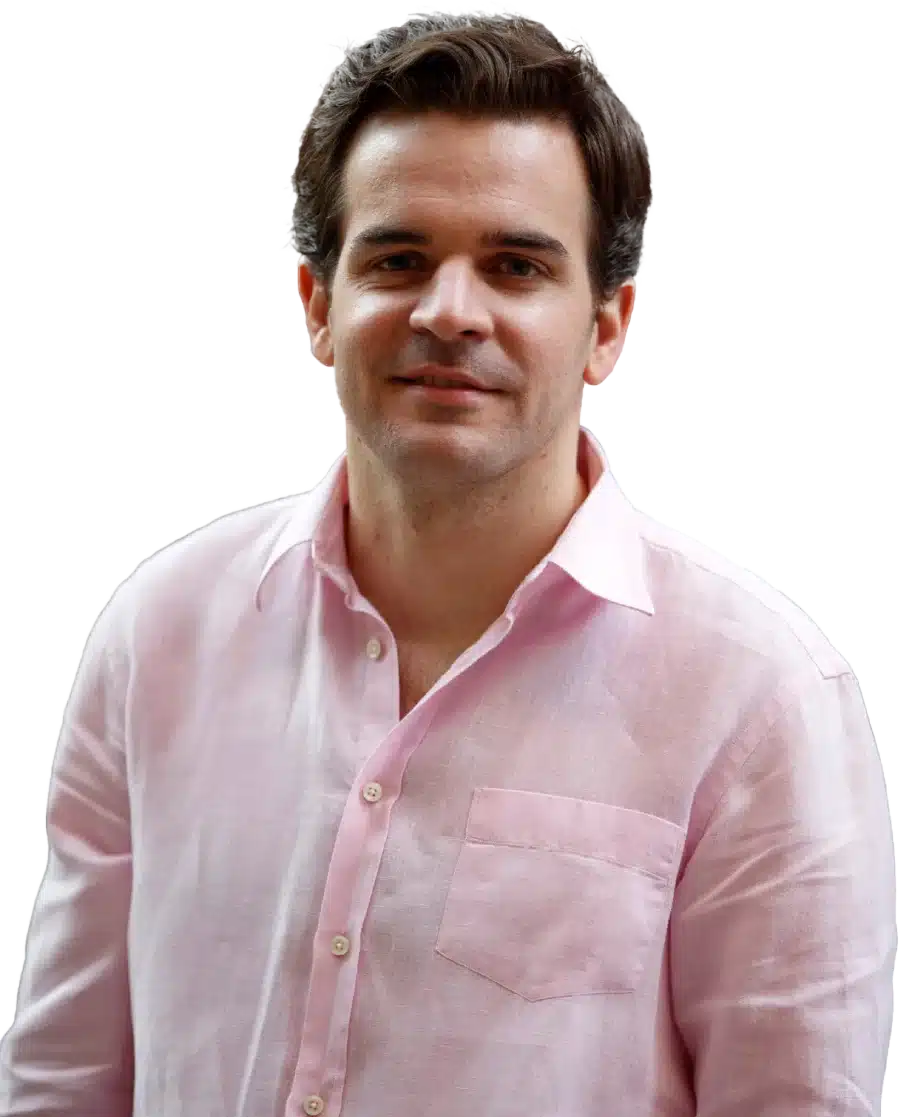 See How I Can Help You With Your Fundraising Efforts
Fundraising Process : get guidance from A to Z.
Materials : our team creates epic pitch decks and financial models
Investor Access : connect with the right investors for your business and close them
Investment Banking Vs. Entrepreneurship
Everett found himself in the world of investment banking. 
The truth about that 'glamorous' job is a brutal travel schedule and 100 plus hours a week working. 
The upside if you end up going into startups afterwards is intensely rapid learning. You are thrown into learning about all types of companies in different industries, of different sizes, both public and private. 
You have to digest all of that very quickly, and find out how to evaluate M&A deals and solve problems. 
This also happened around the 2008 financial crash. Despite all of the warnings, he saw very, very few who played it right, and who were not completely blind sided by the fall out. He was drawn to learning more about those who made it, and how they think differently, like Peter Thiel. 
He learned how to think ahead of the market and the competition. As well as how to think about risk. 
He spent time analyzing and investing. Yet, he ultimately came to the conclusion that the world and roles he was in, just wasn't giving him the satisfaction that he had tasted in entrepreneurship. That different way of creating and giving value, and building something with a couple of friends. 
So, he quit. He wasn't exactly sure what he would do, but knew he wanted to start up something in technology. 
This is when he met his current cofounder Alex. He had built and sold businesses already, and had just left a product officer role at a big tech company. 
They saw a big opportunity in fintech. 
Rho
Alex and Everett came together to create their own commercial banking and payment management startup, Rho. 
They had witnessed the rise and success of B2C, consumer facing fintech companies like PayPal and Chime. 
This entrepreneurial duo saw great potential applications for these types of things in the underserved B2B space. They saw tremendous need and demand. 
Companies were, and have been pulling out their hair when dealing with these issues. Businesses have been piecing together overly complex technology stacks. Even just to manage employee spending. 
This is a result of years of unbundling these finance and banking functions. While there may have been some great innovations and products and services, that fragmentation has been a nightmare too. What we all really want is something simple, that just works. 
In this context businesses are less worried about being taken out to lunch or getting useless reward points, than great technology, that gives them more clarity, will help them do a whole lot more with less, and will empower them to go a lost faster. 
That is what Rho is doing for companies with 20 to 300 employees.
Looking Ahead
It is no secret that the writing is on the wall for old school banks. At least from the consumer perspective. They no longer serve consumers in the way they want, they don't have a reputation for treating them very well, or being very efficient. 
If it was completely possible to live without them, many more people already would likely be doing so. Many have already began adopting other alternatives.
Of course, they are also big and well established. So, those that do see this coming, and which are serious about innovation, and change and keeping up, can present great partnership opportunities for full stack fintech providers. 
Rho definitely sees potential here, and foresees a future where they are connected by the Rho app to their customers. 
Rho Business Banking has raised more than $130 Million from top-tier investors like Rogue Capital, Eric Kinariwala, M13, and Josh Stech.
Storytelling is everything which is something that Everett was able to master. Being able to capture the essence of what you are doing in 15 to 20 slides is the key. For a winning deck, take a look at the pitch deck template created by Silicon Valley legend, Peter Thiel (see it here) where the most critical slides are highlighted.
Remember to unlock the pitch deck template that is being used by founders around the world to raise millions below.

Access The Pitch Deck Template
Your email address is 100% safe from spam!
Listen in to the full podcast episode to find out more including:
What Rho means for the future for CFOs
Raising and using debt versus equity funding
How to land your lead investor
The one month of the year you should never try to raise a round of funding
What the Series A round is all about
Top book recommendations for entrepreneurs
Everett's top advice before starting a business
SUBSCRIBE ON:
Facebook Comments