Amin Shokrollahi has raised some serious startup capital for his tech company.
On the Dealmakers Show he shared his global journey, essential traits for entrepreneurs, and the muscles you need to work out to make it. Plus, how and why he chose to base his venture in Switzerland, and the only investor you ever need to pitch. As well as his take on how to fire someone well.
Listen to the full podcast episode and review the transcript here.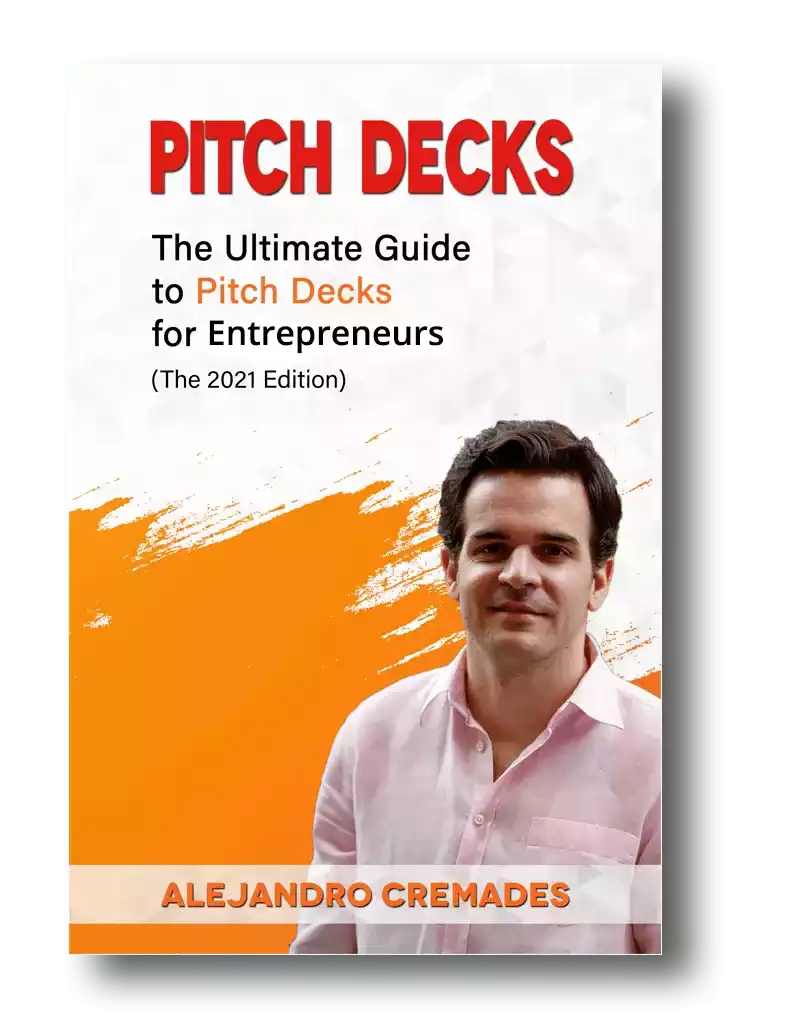 *FREE DOWNLOAD*
The Ultimate Guide To Pitch Decks
Here is the content that we will cover in this post. Let's get started.
Essential Traits For Entrepreneurs
Grit, flexibility, and curiosity are essential characteristics for entrepreneurs. Fortunately, Shokrollahi has proven to get a grip on all of these.
At a very early age, Amin says his uncles who were professors began teaching him math. That he says helped to spark curiosity within him. Something he has never lost.
It has helped him step forward and embrace the unknown, as well as solve problems.
Amin was born in Tehran. At the age of five, he tested into a school for gifted students. Certainly partially thanks to his brothers and mother who supported him and were big into mathematics too.
After fourth grade, he tested into a German school in Iran, where he had to learn the German language in addition to his regular studies.
Then came the revolution. The school was closed, and he made it out on the last flight before the war broke out. At just 16 years old he landed in Germany and was stuck there. What was supposed to be escaping turned into going to boarding school there, and a whole new lifelong adventure.
After obtaining his computer science degree and pursuing his Ph.D. he sought out the US for its great universities and research facilities. He saw Berkeley as having both the best computer science and mathematics programs in the world, and that's where he went.
Surviving The Rollercoaster & How To Fire People
After Berkeley Amin did a stint at Bell Labs. Then he had the opportunity to become Chief Scientist for a Californian startup, Digital Fountain.
He joined when they were still a small team of around 30 people. They grew. Then the dot com bust came. They were one of the survivors and managed to pick up growth again until they were acquired by Qualcomm.
As with most companies during times like these, surviving meant some serious downsizing.
This experience taught him a lot about being smart in how you scale, and the flaws in the mentality of that time which demanded growth no matter what.
These are times when you really value personal relationships with colleagues. Even if you have to ultimately fire many of them.
Amin claims that he is still friends with all of the people he fires. After all, you will probably run into them again in the future, and how you ended that relationship can come back to bite you.
He says it is important to be genuine and objective. Never to make it about the person at all. Rather focus on the work and how it may just not be a good fit.
Mastering this, and managing teams, in general, can take some tolerance to frustration. As an entrepreneur, you have to be able to hit walls, and still pick yourself up and try something again, despite the frustration. A muscle and trait he says he developed through his scientific work.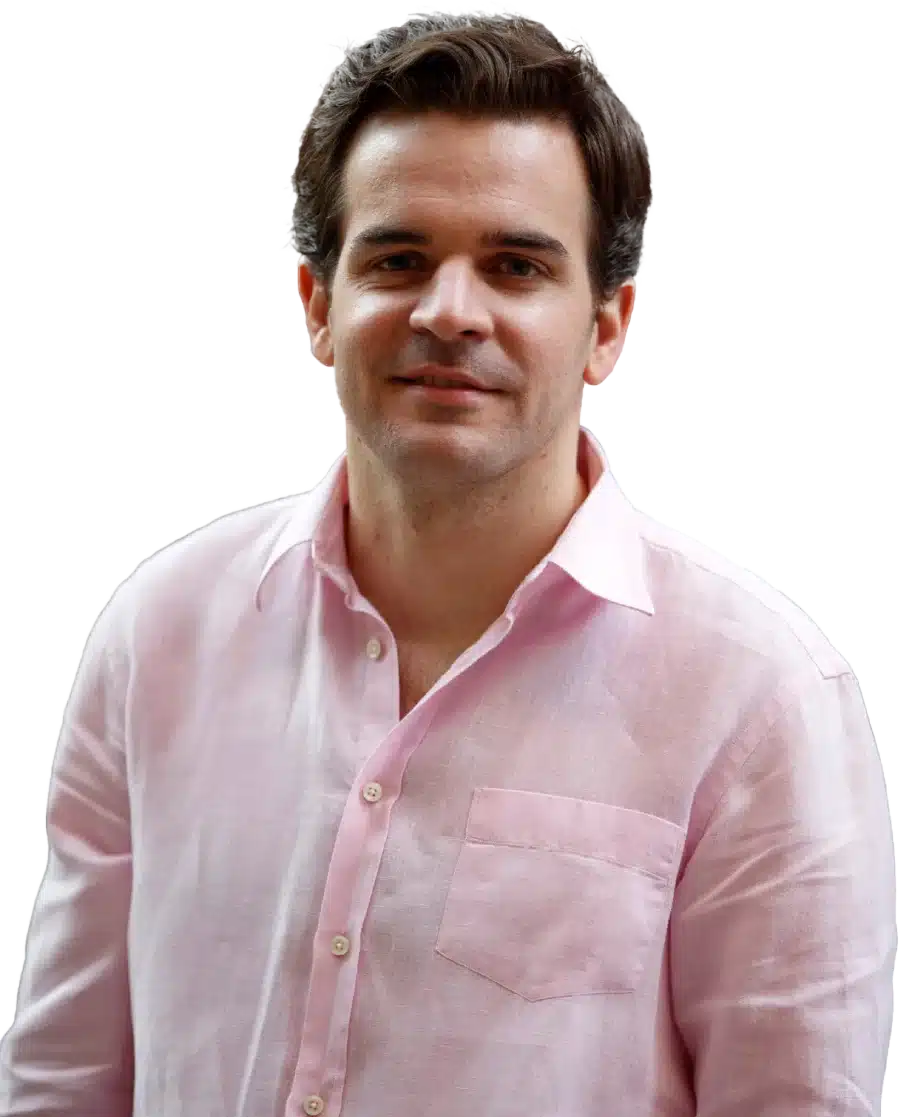 See How I Can Help You With Your Fundraising Efforts
Fundraising Process : get guidance from A to Z.
Materials : our team creates epic pitch decks and financial models
Investor Access : connect with the right investors for your business and close them
Kandou
After the acquisition by Qualcomm a coffee meeting discussion turned into the idea for Amin Shokrollahi's own startup.
Talking about transmitting signals between chips Amin decided that the status quo wasn't very efficient. His curiosity kicked in and he had the vision for turning his solution into a company.
As with many startups, those early days can be the honeymoon phase. Things are just clicking. Everything seems possible.
With a small team, they produced their first chip in just three months. They began licensing their IP, and have expanded into designing and selling chips to others.
Then, of course, all entrepreneurs run into the reality that:
Everything takes longer than you think, sometimes years longer
Everything costs a lot more than you anticipated.
The Only Investor You'll Ever Need To Pitch
You've probably heard that some of the most successful founders today have had to face dozens and hundreds of investor rejections and failed pitches in the past. Well, the good news is that Amin says you only need to worry about closing one investor.
He says if the first investor is the right one, it makes everything else easier. That investor knows many other investors, and their vested interest means they'll be selling others on participating in future rounds.
Still, Amin says he loves living in Switzerland. So, despite Europe often being more difficult to raise money in than the US, he held out for US investors to come to him.
He was fortunate enough to know Steve Papa, who has sold a startup to Oracle for $1.1B. Steve put in the first $10M, and he provided a lot of support.
That also led to Bessemer investing in the company. Once you have big names like that your startup carries a lot of credibility with other investors too.
So far Kandou has already raised over $130M. Storytelling is everything which is something that Amin Shokrollahi was able to master. Being able to capture the essence of what you are doing in 15 to 20 slides is the key. For a winning deck, take a look at the pitch deck template created by Silicon Valley legend, Peter Thiel (see it here) where the most critical slides are highlighted.
Remember to unlock the pitch deck template that is being used by founders around the world to raise millions below.

Access The Pitch Deck Template
Your email address is 100% safe from spam!
They have clients like Marvel, around 400 vetted patents, and close to 140 employees. Impressively, their team is spread out between their Swiss headquarters, and offices in Germany, the UK, Denmark, Japan, and the United States.
They are also in Taiwan, which Amin says is the heart of the semiconductor industry, and where most devices are either designed or at least partially manufactured.
Looking forward, Amin says he sees Kandou on track to a $10B market cap as a public company in the near future. Though he admits that will still probably mean he is clocking in to work at 4 am, and working until 2 am the next day.
Listen in to the full podcast episode to find out more, including:
Starting up companies in Switzerland
His top advice before starting a business
Amin's book recommendation
SUBSCRIBE ON:
Facebook Comments