Gustaf Agartson is an international entrepreneur who set off to prove his business idea in a new emerging market. His venture has already raised over $100M in capital, while attracting tens of millions of new customers.
During our interview on the DealMakers Podcast, Agartson shared how travel has fueled his business and informed his understanding of leadership on a more global scale. Plus, his experiences proving new concepts in new markets, fundraising, and his insights on expanding your business.
Listen to the full podcast episode and review the transcript here.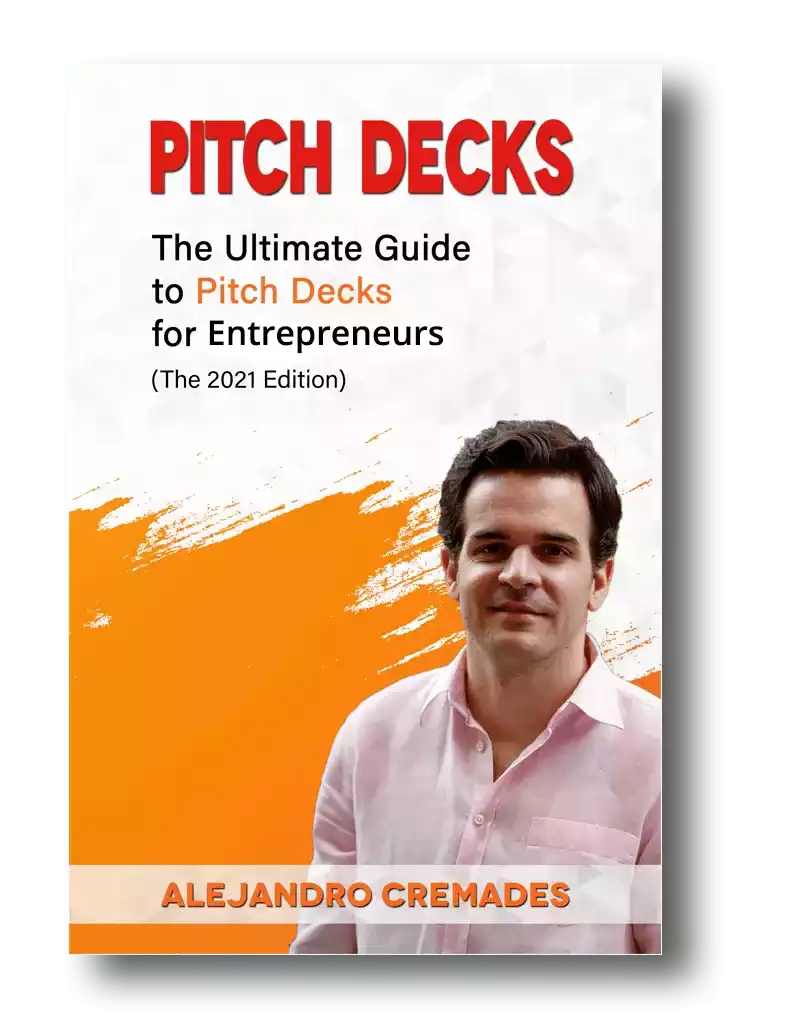 *FREE DOWNLOAD*
The Ultimate Guide To Pitch Decks
Here is the content that we will cover in this post. Let's get started.
Going Mobile
Gustaf Agartson was born in a small town in Sweden of only around 5,000 people. That number is now far dwarfed by the number of customers his startup has served.
When he was around 15 years old Agartson moved to the much larger city of Stockholm.
After finishing school he found a Swedish mobile telecom with an entrepreneurial mindset. Tele2 had operations in 26 European countries.
They offered a two-year program. One that would give him the chance to travel and work in multiple countries, and also work in multiple roles. He would get to experience technology, product, and more.
They also gave you a mentor. His mentor told him that instead of worrying about producing work, he should focus his two years on learning as much as possible and having fun. He did.
Exploring Emerging Markets
Still focused on mobile technology, by 2009 Gustaf says he became interested in what he saw happening in emerging markets like Kenya.
One of Kenya's mobile operators, Safaricom, invented M-Pesa, a mobile platform that enabled those that didn't have bank accounts to send and receive money.
He says he saw that as proving that mobile technology and infrastructure could create access to financial products that people didn't have before.
This inspired him. So, when he heard about Swedish investor Generac backing young consumer finance businesses in emerging markets he sought out a meeting with them.
He pitched them the idea of doing something in insurance in Africa. Generac agreed to provide financial backing if he would move out to Africa, and could prove the opportunity existed through local on the ground research and piloting projects.
Having never been to Africa before, he packed up his things in the middle of 2010 and moved to Ghana.
Bima
Gustaf took off for Africa with the purpose of providing insurance and health services to people in an emerging market that hadn't had access to these types of services before.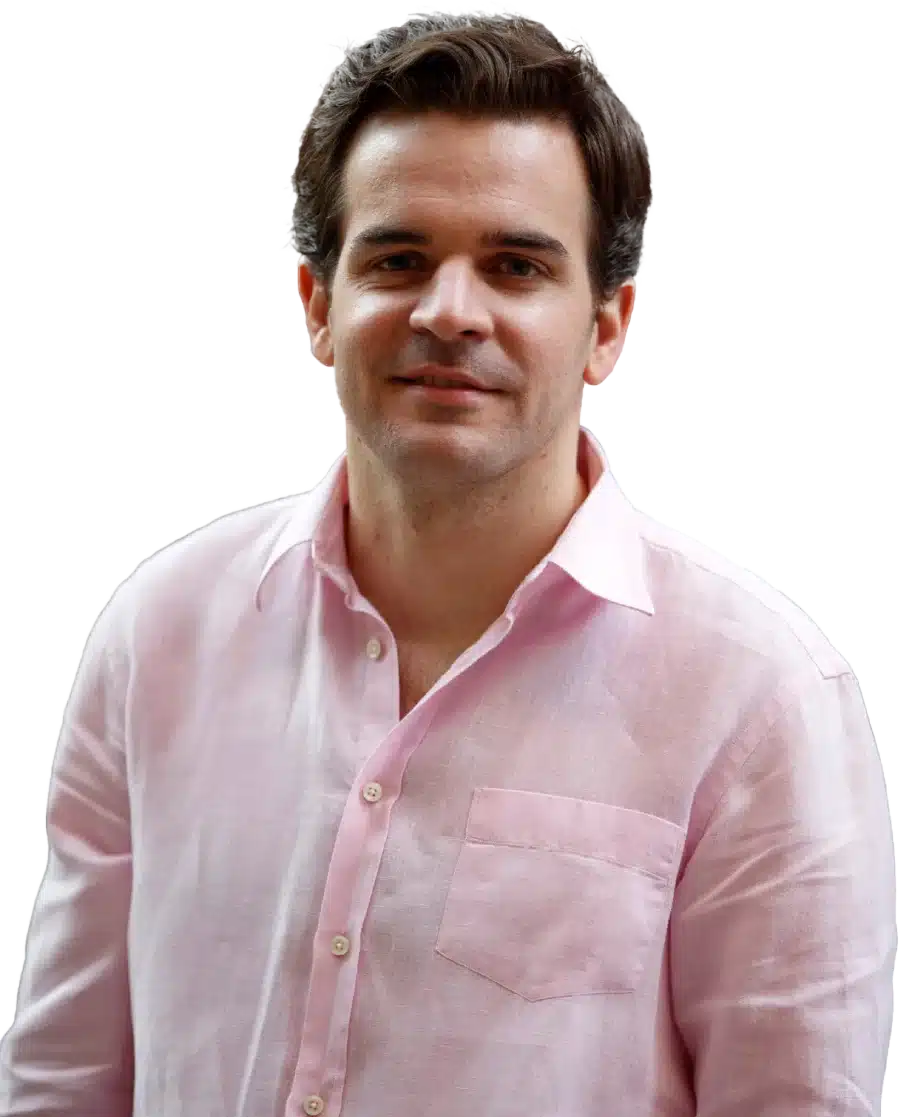 See How I Can Help You With Your Fundraising Efforts
Fundraising Process : get guidance from A to Z.
Materials : our team creates epic pitch decks and financial models
Investor Access : connect with the right investors for your business and close them
On the surface, the data showed that the penetration rates of insurance products were very low there. What he really didn't know before putting his boots on the ground was whether people in Ghana would even want insurance, even if it was made available and affordable.
So, he began creating prototype products and presenting them to prospective customers. The pitch was "If we were to offer you this life or health insurance and it cost you a dollar a month, would you buy it?"
They kept hearing, "Yes." There was demand. It was just a matter that no one had offered it to them in a convenient way at an affordable price before. It was the birth of his startup Bima.
Bima has now digitized this service, providing subscriptions, payments, and communication for insurance products through users' mobile phones.
Of course, this effort meant inventing a new business model in new territory. That meant a lot of explaining, and getting approvals from regulators, which obviously took some time. Though now Bima is a pretty sizable international organization.
Building a Team
In this process, Gustaf recognized that when you are selling something like insurance to people for the first time they also need to be educated about it. They need to understand what it is, and how that works.
So, to augment the digital process they were creating, they added a human touch. This comes in the form of sales agents who are employed full-time out in the field. They are in the street pitching and meeting with customers.
In addition to that, they have around 2,000 call center employees handling sales from their hubs in Asia and Africa.
To date, they have raised around $130M to fund this venture. Much of which has obviously gone into helping grow their headcount to close to 2,500 staff. They serve nine different country markets, with 35M customers, in Asia and Africa from their global offices in Singapore, Bangalore, and London.
Storytelling is everything which is something that Gustaf Agarston was able to master. Being able to capture the essence of what you are doing in 15 to 20 slides is the key. For a winning deck, take a look at the pitch deck template created by Silicon Valley legend, Peter Thiel (see it here) where the most critical slides are highlighted.
Remember to unlock the pitch deck template that is being used by founders around the world to raise millions below.

Access The Pitch Deck Template
Your email address is 100% safe from spam!
Bima has also expanded beyond just insurance products to telemedicine and healthcare services as well.
They have certainly done well building an international team. Though Gustaf says that while they made important key hires early, he that one of the toughest parts to juggle as a founder is refusing to try to do everything yourself. And making the investment in not only hiring but successfully onboarding them.
Even if that appears to be slowing you down for the sake of long-term success.
Expanding Your Company
Gustaf has clearly learned a lot about growth in the past few years. In one year alone they expanded into seven new countries and hired over 1,000 new employees.
His top learnings include the following.
Making Sure You Do The Research
Moving fast and expanding is important, but it is perhaps more important to be sure you have done enough research before making significant investments in new markets.
Be Cautious About What You Promise Investors
When you are out there fundraising it is tempting to promise a very aggressive rate of growth. You may end up realizing it is smarter to slow it down, but you will have already made that promise to them and are committed to pushing things, even despite the risks.
Stop To Fix The Fundamentals
When you start scaling and realize it isn't working, it is worth pausing to fix the fundamentals before rushing forward.
Add Buffers To Your Timeline
Gustaf says it is especially important to add a cushion to your timeline when your startup requires regulatory approvals and you are creating new technology.
Listen in to the full podcast episode to find out more, including:
Adapting to COVID, and working from home
How traveling has opened his eyes to different leaderships styles
Gustaf's top advice for new entrepreneurs
SUBSCRIBE ON:
Facebook Comments