Since leaving Tesla, Mateo Jaramillo has launched his own renewable energy startup, which started with a merger even before accepting their first round of funding. 
On the Dealmakers Show Jaramillo shared how he spent a lot of time figuring out the things that he didn't want to do before finding his sweet spot where energy and technology come together. 
On the podcast, we talked about lessons learned from working with Elon Musk, attending both Harvard and Yale, listening to his entrepreneurial calling, fundraising and merging companies, and becoming a first-time startup founder at 40 years old. 
Listen to the full podcast episode and review the transcript here.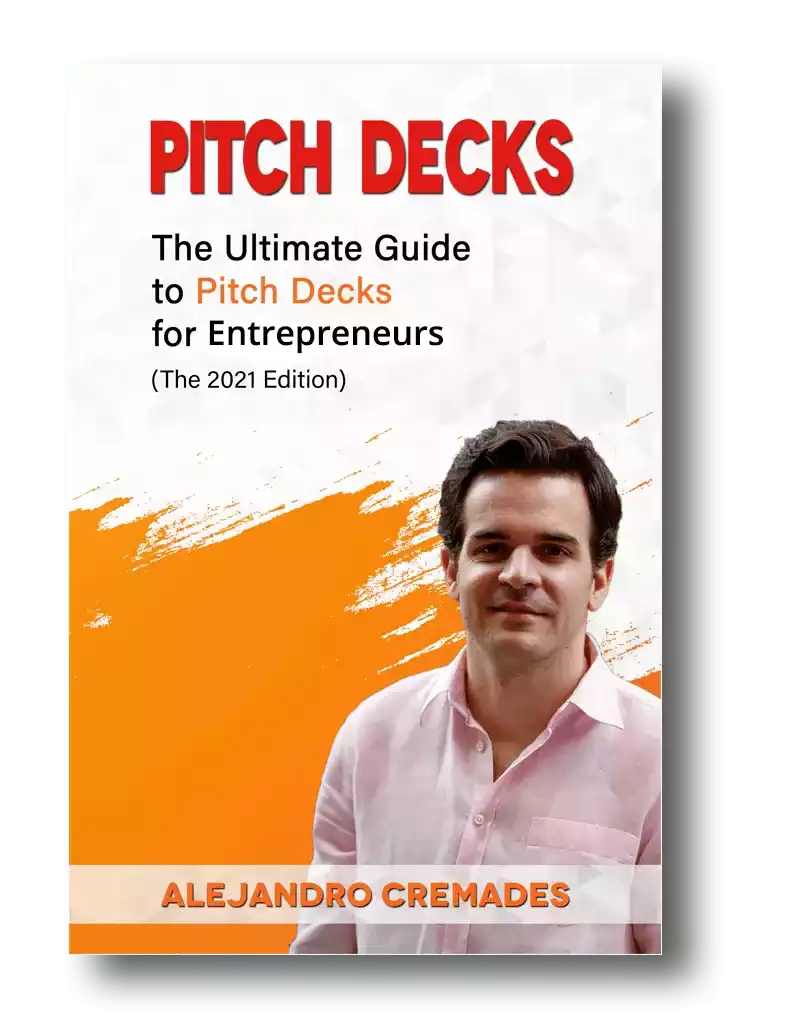 *FREE DOWNLOAD*
The Ultimate Guide To Pitch Decks
Here is the content that we will cover in this post. Let's get started.
From Working In The Lettuce Fields To Tech Entrepreneur
Mateo Jaramillo was born in the agricultural town of Salinas, California. It's mostly known for the author John Steinbeck and lettuce farming. It's the salad capital of America. 
Early on he spent time working in the fields and gained an understanding of the country that many don't have the chance to. 
Both of his parents worked in the public sector. His father was a lawyer for farmworkers. His mother was a school teacher.
They both put a big emphasis on academics and education. Mateo says he was always ambitious. So, a great balance and obvious path were competing academically. He enjoyed it, and appreciated the friends he had around him that challenged him to excel. 
When it came time for college Mateo was ready for a challenge and something new. So, he decided to head clear across the country to a completely different environment, at Harvard. It was a significant adjustment, but it proved to him that he could embrace and adapt to completely new things. 
More than that, he said he found a new standard for excellence, and that "If you think you've reached the limit, you're probably wrong."
Jaramillo exited Harvard with an economics degree, right on the cusp of the 1999 tech boom. Boston was bustling with activity at this time, and he landed a product manager position at a software company right out of the gate.
Even new to the streets and still just 22, Mateo had a sense that there was some froth in the market. He saw the due diligence going on and $100M fundraises. 
It didn't take long for him to realize that he much preferred hardware instead of software. 
Becoming The Ranking Theologian at Tesla
Looking for more meaning after dipping his toes into software Mateo decided to spend some time investigating his faith. So, he ended up going to Yale Divinity School.
He enjoyed digging in intellectually, academically, and spiritually. Yet, again found he didn't have the passion and level of obsession about becoming a minister to make it his life's work.
However, he still leveraged the vocational discernment skills he found there to dig deeper into what he really was meant to do. 
This involves becoming more self-aware. Analyzing what really interests you. What has pulled you, and you've chosen to spend your free time on?
In fact, when prompted for his top piece of advice for other entrepreneurs, Mateo says to "be patient and invest in being an expert in the sector and at your job." Not to listen to the doubts, and instead, trust in the hard work and time you've spent preparing. Even if that preparation and expertise haven't always been developed intentionally.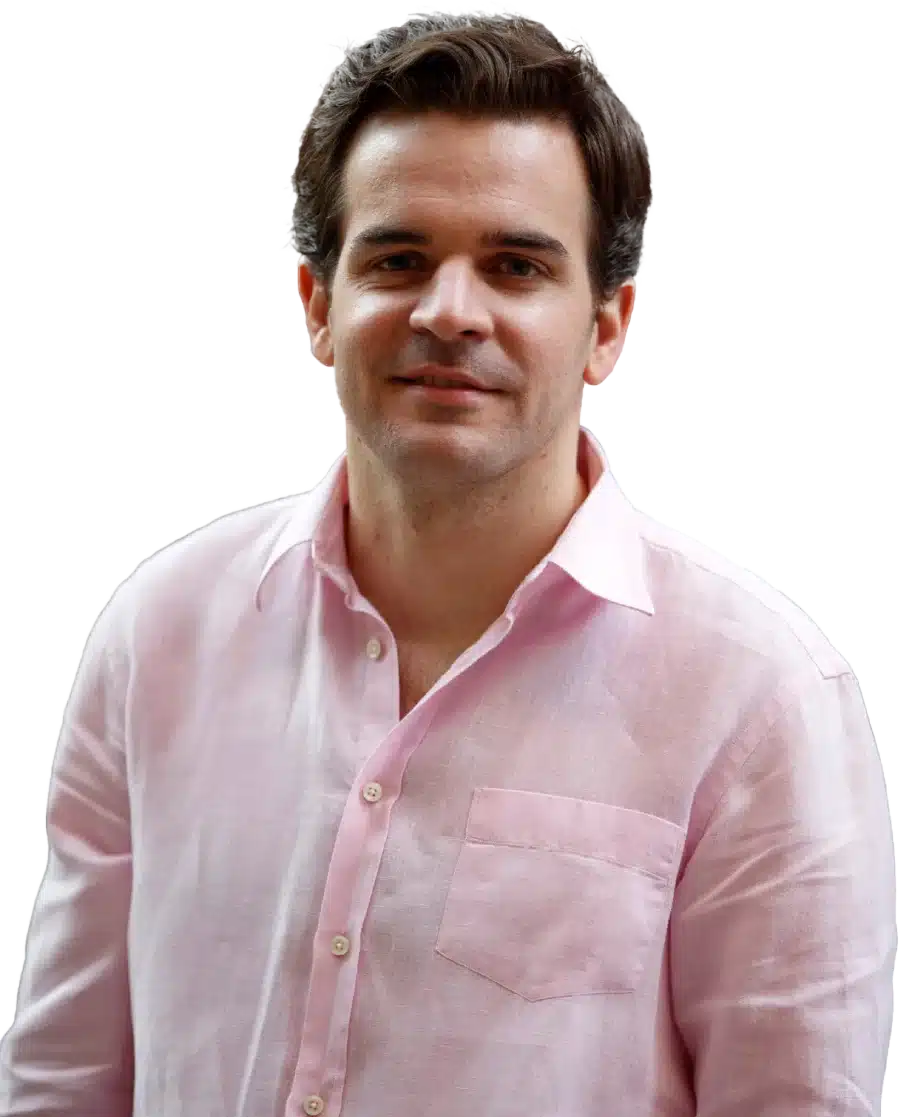 See How I Can Help You With Your Fundraising Efforts
Fundraising Process : get guidance from A to Z.
Materials : our team creates epic pitch decks and financial models
Investor Access : connect with the right investors for your business and close them
In his case, the intersection of these things were where his studies in economics overlapped with the passion he had for environmental justice and his interest in technology. 
Even though writing software wasn't his thing, he could clearly see the power that technology had to quickly change the world. 
Renewable energy seemed to be where everything was pointing for him. The logical next frontier and challenge seemed to be pointing towards storing that energy. 
After a stint pursuing this with  Gaia Power Technologies, working on proving the durability of the distributed energy storage market, he was asked to join Tesla. They were still just a 300 person company at the time. In addition to being the ranking theologian at Tesla, he continued to be promoted and helped them grow. Today, Tesla has over 30,000 employees.
Among his top takeaways from his experience working with Elon Musk were:
The incredible standard and ambition that was set and everyone worked for

The attention to perfecting even the smallest details

Elon's ability to find the real assumptions and disprove them
After seven years with Tesla, Mateo decided it was time to move on and find something challenging again, where he would be in his element. 
Form Energy
Leaving Tesla Mateo said he found that he had time to really think for the first time in seven years. 
He began mentally exploring the remaining frontiers of energy storage. He engaged in various thought experiments. Lithium-ion seemed to be heading to getting cheaper. Tesla was on a great trajectory. Yet, even bigger than that was the problem of the huge reliance on natural gas and coal. 
At the time these sources of energy were the backups when it was cloudy or not windy enough for cleaner energy sources to perform. Lithium-ion was just too expensive to solve those problems on the grid. 
So, how do you store renewable energy? Not just for a couple of hours, or even a day, but for multiple days. 
After investigating this for several months, and at the prompting of his wife and friends Mateo Jaramillo became a first-time startup founder at 40 years old. 
He had those nagging doubts like every entrepreneur does. Though he had also developed the skills, ambition, and connections to make it happen. 
This started out as Verse Energy. The term sheets for funding came in. Yet, the next day, an MIT professor called. Yung Min Chang was known for his work on lithium-ion and started six or seven companies out of his MIT lab. This sparked a speed dating sprint between several players, and ultimately they clicked. Merging their two stars together would obviously minimize any risk and increase their chances of success. Investors loved the idea. They became Form Energy.
With a well-defined problem, they raised $127M to create the best possible solution from top-tier investors, including Temasek Holdings, Coatue, Prelude Ventures, Capricorn Investment Group, Macquarie Capital, and Energy Impact Partners to name a few.
Form Energy is tackling multi-day, 100+ hour storage. They are on a mission to 100% decarbonize the grid using renewable energy sources, enabled by their batteries. A complete transition to a renewable grid and clean energy.

Access The Pitch Deck Template
Your email address is 100% safe from spam!
Listen in to the full podcast episode to find out more, including:
How to spot big markets

Working with Elon Musk

The entrepreneurial journey

Insights on fundraising
SUBSCRIBE ON:
Facebook Comments