Nicolaus Radford has now launched three startup ventures. Including a marine robotics company that has raised over a total of $125M with the bulk coming during its IPO. 
On the Dealmakers Show Radford discussed the power of networking, adapting spaceflight technology for the marine world, RaaS (robotics as a service), creating autonomous underwater robots, and taking your company public in a $3T industry.
Listen to the full podcast episode and review the transcript here.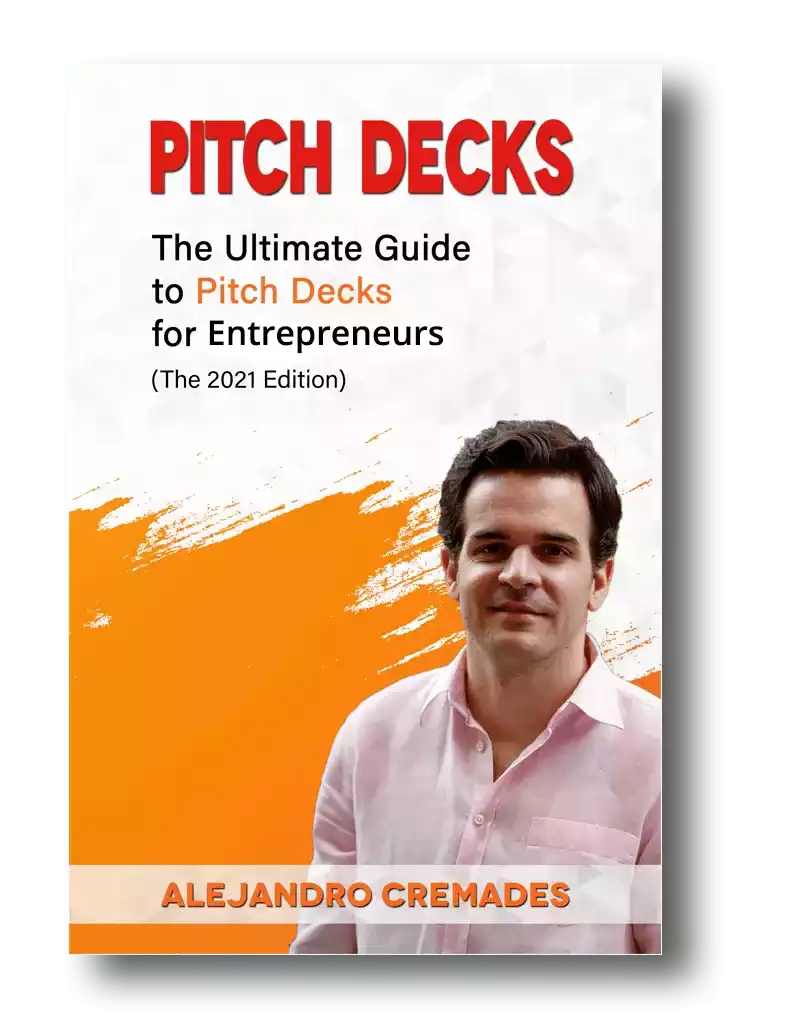 *FREE DOWNLOAD*
The Ultimate Guide To Pitch Decks
Competitiveness, Exploration, Connecting & Learning
Before working on space and deep ocean projects, Nicolaus Radford grew up in rural Indiana. It was the 80s, when Knight Rider wowed TV audiences with smart car KITT, and you played basketball with a hoop on your barn. 
Always having a competitive spirit, Radford was into track and field, and competing in decathlons in college. That also meant a lot of physical wear and tear, and many surgeries. So, today, he flexes his competitiveness through entrepreneurship, building businesses, and playing poker. 
As he moved into high school and college, the realization that he was not one of the rich kids also fueled that competition, and provided some motivation to excel. He was the first in his family on his father's side to go to university. Now he'll tell you that he has learned $20M isn't much at all. 
He started out looking at biomedical engineering programs, which took him to Purdue. Where he again found an affinity for technology, engineering, and research. 
Purdue's connection to NASA, led him to work there as a flight controller right out of school. While he loved learning about space shuttles and being involved with various missions behind the scenes, his engineering spirit was driving him to want to build things himself.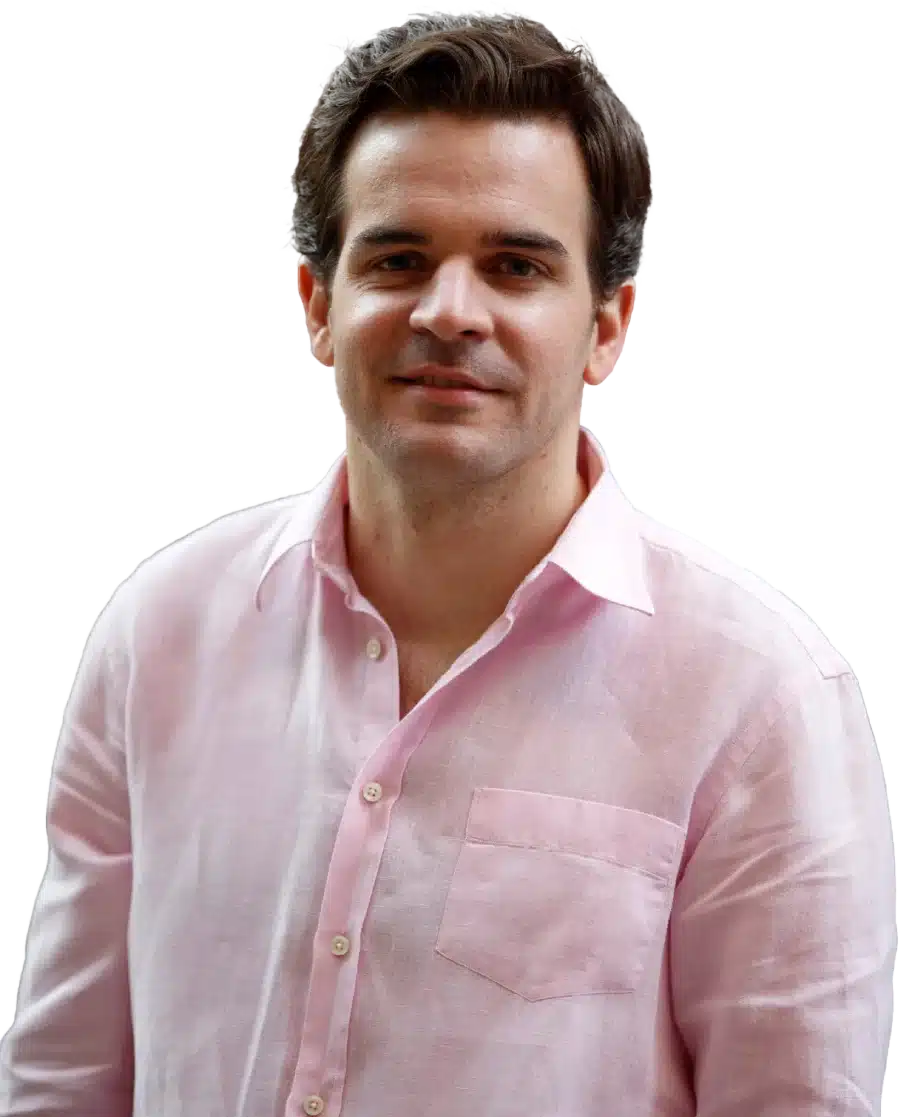 See How I Can Help You With Your Fundraising Efforts
Fundraising Process : get guidance from A to Z.
Materials : our team creates epic pitch decks and financial models
Investor Access : connect with the right investors for your business and close them
Robotics
Walking through the halls at NASA one lunchtime he encountered an early version of Robonaut, a robotic astronaut prototype. He was instantly obsessed with being a part of the lab working on that. 
After six months of networking, he got in. By the time he left NASA, he was running that lab.
During this time he continued networking and expanding his learning. An activity  he says is key for opening the door to the opportunities that are knocking. 
He did this to open new doors for what he could work on next. He built skills in creating big public and private partnerships. Met people in the DoD, and among Fortune 500 companies, and got involved in driving public investment into NASA. 
Robots As A Service
Nicolaus Radford says that he woke up one day at NASA realizing that there is no one else forcing him to do anything. That there is tremendous freedom and flexibility. That he could choose to just go off and write his own story. So, he did. 
He began by developing some things within NASA. Then began getting a lot more exposure to what was happening in the marine technology space. 
A good 18 months thinking about his next move. Then, in spite of going through a divorce and the financial mayhem that comes with that, having a mortgage, and a child,, he cashed in his 401k, and dove into his own company, Nauticus – going almost a year without being paid. He said, "I would look at myself in the mirror in the morning and wonder, "Am I financially ruining myself? What have I done?" 
One of his first big revelations was that no one wants to buy robots. They want what the robots can do. So, they came up with RaaS (Robots as a Service). Instead of buying and owning the robot, customers contract for the services the robots can provide. 
Through his research Nicolaus also found that there had been very little innovation in the underwater space in almost 60 years. Even for the most rudimentary tasks in the ocean it often cost in excess of $100k a day for the machinery and labor. 
So, he came up with the idea for autonomous surface vessels and underwater robot marine craft. Which with their algorithms could provide the same services at just $40k. A value point that customers quickly showed they loved. 
Looking forward Radford says he sees the future as having a "blanket network of autonomous machines roaming the ocean, that you call up like an uber to do a variety of work all over the industry." He is also passionate about creating consumer experiences. Providing access to everyone. Just like we've seen space tourism become a thing.
Startup Fundraising
Nauticus has now raised over $125M.
In addition to more than $30M in government grants, that includes a $3M Series A round, $20M Series B, and an extension round of $25M. 
Then they took the company public in 2022. 
It was an experience that he says almost killed him. Both emotionally and physically. It was tough on his health, and meant working nonstop 18 hour days through the IPO process. Including flying around the country to meet with investors. 
It was made even more challenging in that they were launching in one of the roughest periods for the S&P 500, and equity markets were in chaos. It was 2022. Yet, he says the strong belief of their big shareholders enable them to succeed in spite of it all. 
Storytelling is everything which is something that Nicolaus Radford was able to master. Being able to capture the essence of what you are doing in 15 to 20 slides is the key. For a winning deck, take a look at the pitch deck template created by Silicon Valley legend, Peter Thiel (see it here), where the most critical slides are highlighted.
Remember to unlock the pitch deck template that is being used by founders around the world to raise millions below.

Access The Pitch Deck Template
Your email address is 100% safe from spam!
Today, they continue to grow and operate their robotic fleet. 
For others considering launching their own companies Radford says to "Trust your intuition." He told the Dealmakers audience that there were so many times he listened to his head, or other agencies, and went along with their advice and decisions in strategy and technology. In which he should have just gone with his gut instead. 
Listen in to the full podcast episode to find out more, including:
The two other startups Nicolaus Radford has been working on
How big and important the ocean is compared to space
SUBSCRIBE ON:
Facebook Comments